Recent new additions from Oakley, UYN and the Kendal Mint Co.
A triple treat for you today, as we introduce three (unrelated) products that have taken our eye in recent weeks.
---
Oakley Kokoro collection designed by Meguru Yamaguchi
As worn by Lucy Charles-Barclay, the EVZero Blades – part of the range originally destined for athletes at this summer's Olympic Games – was recently launched to coincide with the original date for the Tokyo 2020 opening ceremony. If you want something unique – yes, every pair is quite literally different – check these out.
Oakley® launches the new Kokoro Collection designed by renowned artist Meguru Yamaguchi, created to inspire and unite athletes of all abilities through a shared Love of Sport. To mark the launch and celebrate this message, Oakley is making a $200,000 donation to support the COVID-19 Solidarity Response Fund for the World Health Organization (WHO).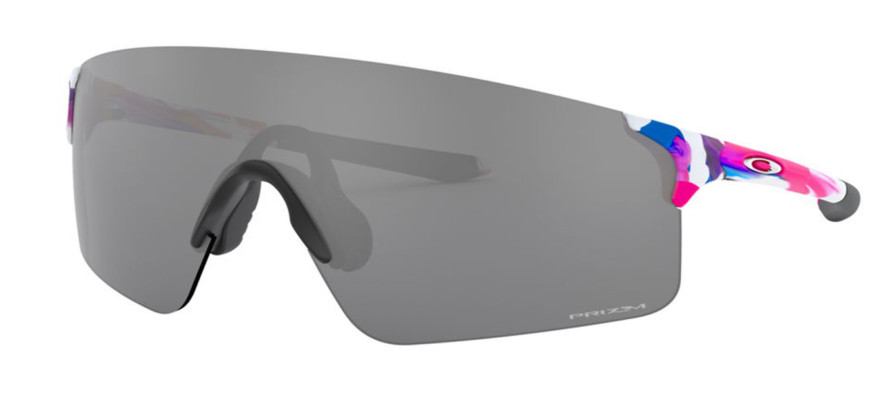 "Kokoro," a Japanese word meaning "heart; mind; spirit," unifies athletes of all abilities, professional and everyday alike.
Each product is completely unique, created through a custom-made machine made by Oakley engineers to replicate Meguru's style of brushstrokes. You are getting an individual design for each pair of glasses.
The Kokoro Collection launches with the following models:
Flak® 2.0 XL
Radar® EV Path®
Radarlock® Asia Fit
Flak 2.0 Asia Fit
Frogskins Asia Fit
EVZero™Blades
Flight Jacket
Jawbreaker™
Airbrake® MX goggles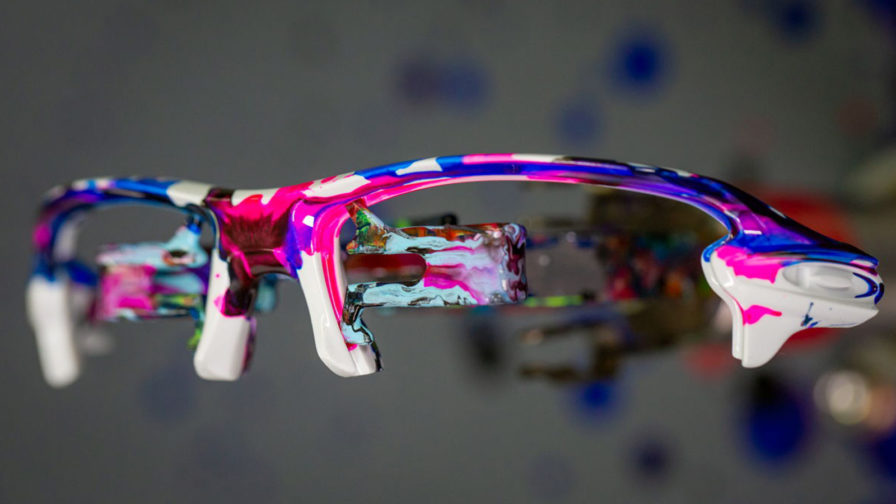 All pieces from the collection come equipped with Oakley's Prizm™️ Lens Technology, designed to enhance colour and contrast so you can see more detail. As ever with Oakley lenses, the optics are exceptional and deliver great clarity. The EV Zero's tested were very lightweight, and stayed firmly in place on rough off road trails.
Key features:
PRIZM™ TECHNOLOGY: Prizm™ lenses are designed to enhance color, contrast and detail for an optimized experience
DESIGN: A toric shield of Plutonite® in a rimless design for a fashion-forward style
LIGHTWEIGHT: Lightweight O Matter™ frame material provides durability and all-day comfort
NO SLIP: Unobtainium® nosepads and temples increase grip with perspiration to help keep eyewear securely in place
You can find our more at the Oakley website here.
Next up, something new from a very familiar name…
Kendal Mint Co. (KMC) £Various
Kendal Mint Co. (KMC), together with Quiggins, an original mint cake manufacturer, formed a new venture based in the Lake District. The team has taken the historic energy product, Kendal Mint Cake, and mixed in a little sports science, now delivering a new twist on the original energy snack.
We sampled the Action Pack with the full selection from KMC which was soon put to the test.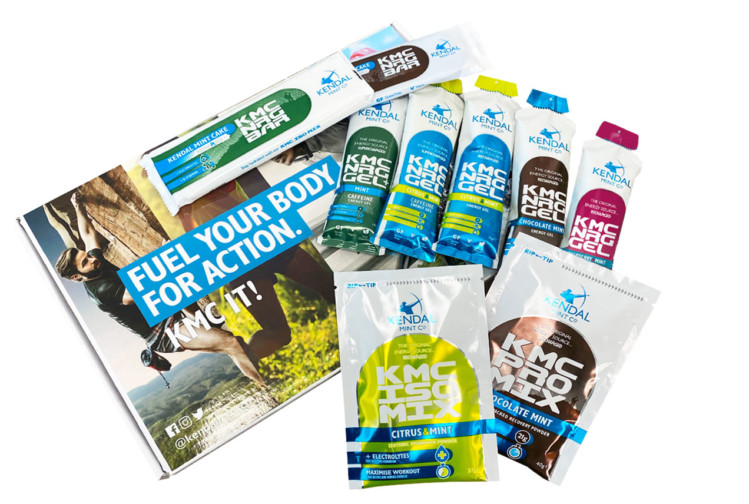 In addition to the original Kendal Mint Cake and chocolate covered bars you can now fuel yourself with gels, hydration and recovery products.
KMC NRG BAR Chocolate Coated Kendal Mint Cake Recharged 50g
Made using natural peppermint oil, scientifically designed to promote digestion. Added +B vitamins designed to break down carbohydrates more efficiently and thus reduce the bonking syndrome.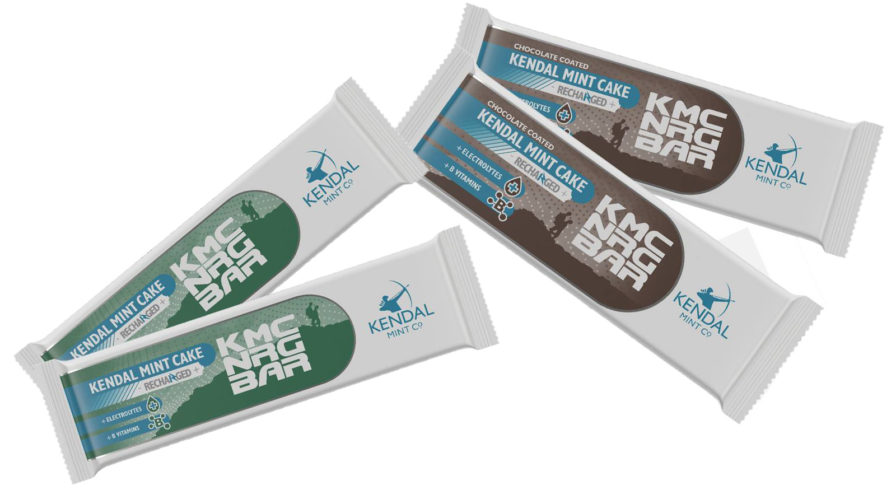 Four electrolytes help with hydration by replacing lost salts which can help reduce the likelihood of cramps and onset fatigue.
The old favourite is sometimes forgotten in the vast tide of nutritional offerings but breaking off a cube will definitely invigorate and fuel you. Add chocolate coating to the mix and I'm sold! I'll be ordering more 🙂
KMC NRG GEL £15 (12 pack)
Available in five flavours:
KMC NRG GEL Citrus & Mint Energy Gel 70g
KMC NRG GEL Chocolate Mint Energy Gel 70g
KMC NRG GEL+ Mint Caffeine Energy Gel 70g
KMC NRG GEL+ Citrus & Mint Caffeine Energy Gel 70g
KMC NRG GEL Raspberry & Mint Energy Gel 70g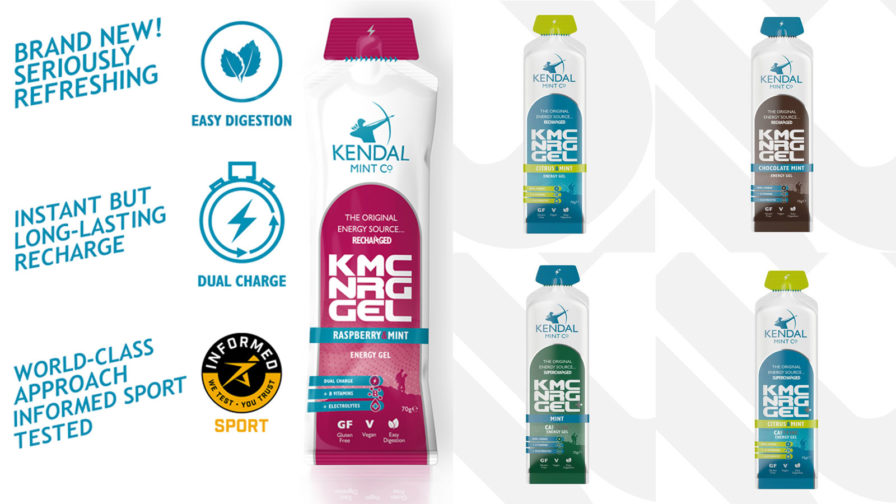 Dual Charge Carbohydrate Formula provides fast, effective and long-lasting energy. By combining Maltodextrin and Fructose in a ratio of 2:1 to maximise your Carbohydrate absorption.
Easy Digestion – KMC NRG GEL is a less viscous gel which uses natural Peppermint extract. A natural anti-inflammatory scientifically proven to help promote digestion by increasing bile flow to the lower intestine.
The gels also feature +B vitamins and electrolytes as in the bars.
They provide a burst of invigorating minty freshness which is surprisingly welcome during training. Each flavour was very tasty and easy to consume even without water to wash them down. The lingering minty taste most appealing.
KMC ISO MIX 1kg (27 portions) £19.99
Maltodextrin & Fructose in a ratio of 2:1
A blend of 4 Electrolytes designed to aid hydration
Easy Digestion
Suitable for Vegans & Gluten Free
Easy to mix and not overpowering in flavour. It's a refreshing and different drink.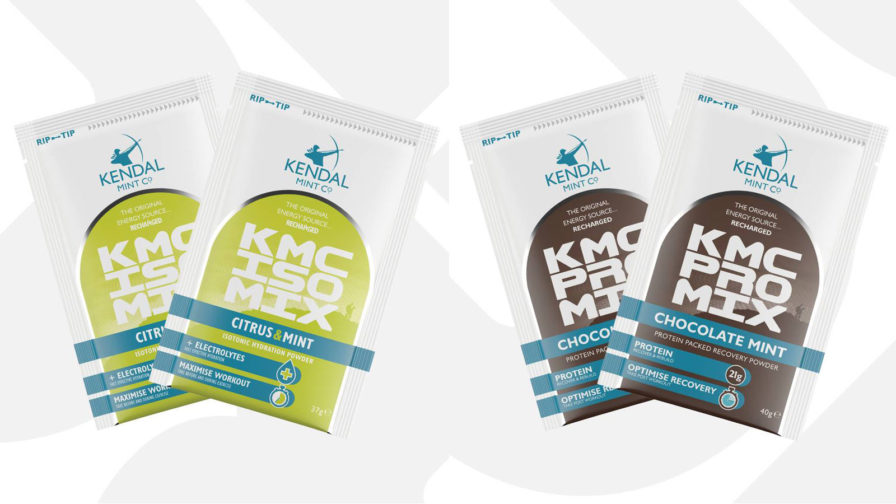 Bulk KMC PRO MIX 720g £19.99
Whey Protein Concentrate – Designed to help Repair exercise-induced damage to muscle fibres
Dual Charge Carbohydrate Formula provides fast, effective and long-lasting energy
Easy Digestion – Natural Peppermint oil
Again, the shake mixed well and was very agreeable in taste and texture.
You can find out more by visiting their website here.
Our final entry in this 'First Look' piece is for a product that very few of us would have even considered at the beginning of the year. As we have all found out, how quickly things can change…
UYN Community Mask £15
Available in mens, women and kids sizes in a wide range of striking and bold colours to suit.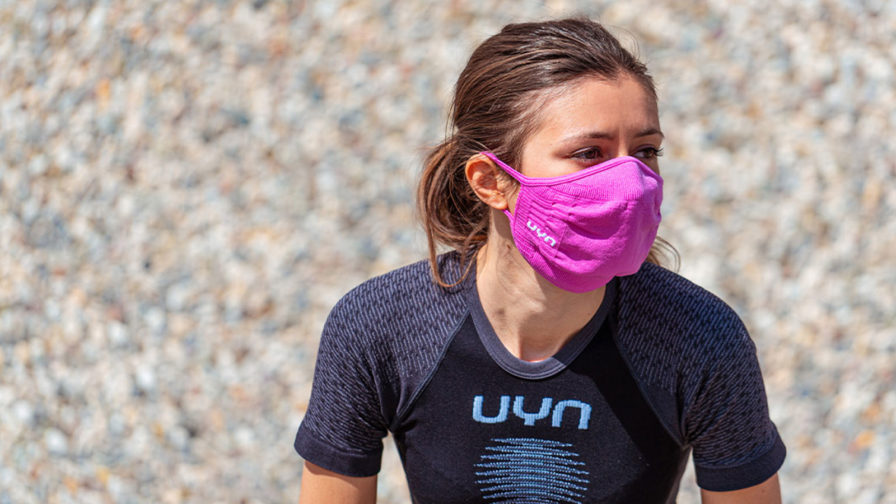 The three-dimensional knitted structure is more densely knitted in the mouth and nose area. This reduces the speed of respiratory flow and saliva/mucus droplet ejection. The UYN Community Mask still allows you to breathe easily, so the mask can be worn during sports activities, too.
Processed with Texlyte Nano, the UYN Community Mask is moisture-repellent. This property of the yarn is permanent and is not affected by repeated washing. Texlyte Nano does not store moisture and dries very quickly.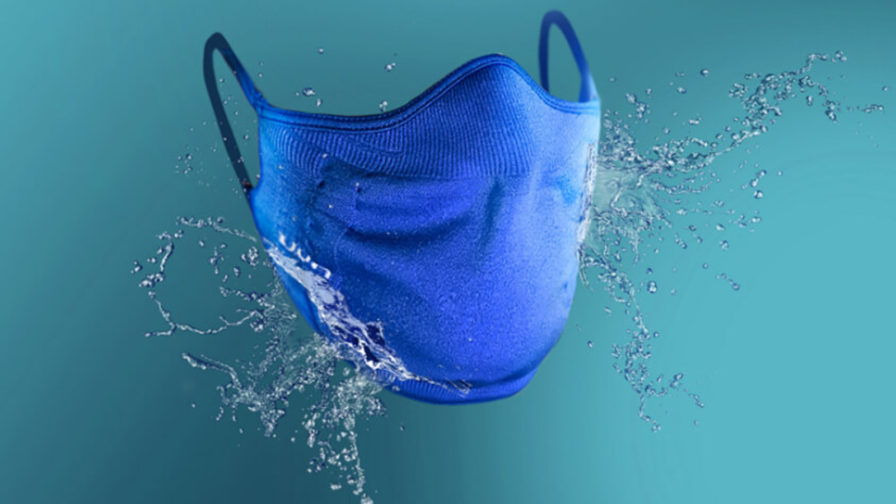 For more information on the UYN Community Mask, go to the web site uynsports.com or email to [email protected]