The Canyon Speedmax CF 8.0 SL is a high-performing bike, with an impressive spec, at an appealing price point.
Chris Hovenden has been putting it to the test to see if it delivers on the road what the specification sheet suggests it is capable of.
---
At the time of writing, Canyon are also offering 'free festive delivery', using the code FREEDELIVERY2018 up to 20th December 2018
(NOTE – THE SPEEDMAX CF 8.0 SL TESTED HERE IS THE 2018 EDITION (STILL AVAILABLE TO BUY AT THE TIME OF WRITING HERE). THE NEW 2019 MODEL CAN BE SEEN ON THE CANYON WEBSITE HERE).
If you have raced this year, it is very likely you have seen more than a few Canyon time trial bikes. As well as being popular domestically amongst age-groupers, several of triathlon's top long-distance pros opt for Canyon steeds – for example, Jan Frodeno's ride of choice is the German company's top of the range time trial rig, the Canyon Speedmax CF SLX. Indeed, the last four men's IRONMAN World Championship titles have been won by athletes riding a Canyon Speedmax.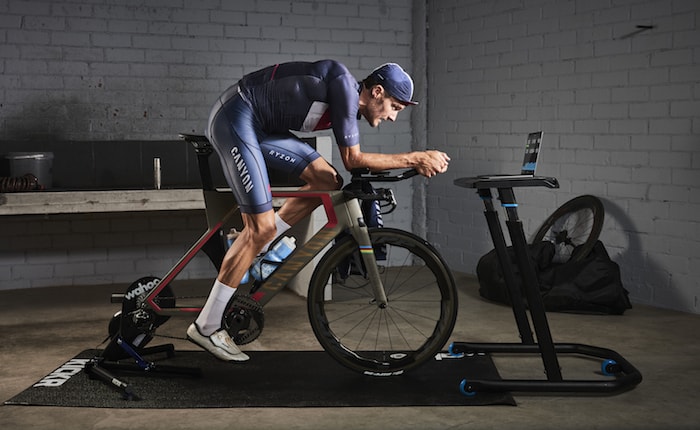 The company with its headquarters in Koblenz (the UK HQ is in Chessington), has a direct-to-consumer business model (i.e. you order the bike on-line, it gets delivered to you; rather than being available from a bike shop). This has in part enabled Canyon to carve out a niche in the market for offering bikes with impressive components at price-points that the competition seem unable to match.
In 2014/2015 when I first noticed Canyon making serious waves (the German company has been around for a while, I recall riding with riders supported by Canyon back in 2009/2010), the price differentials were substantial. Although not quite as drastic now, Canyon can still rightly claim to offer full bike builds at incredible value.
Specification
Canyon positions the Speedmax CF 8.0 SL as a top-performing bike that won't break the bank. Based on the spec alone, this appears a reasonable assertion.
As you might expect with a time trial or triathlon focussed bike, the Canyon Speedmax CF frame looks designed to slip through the air and Canyon claims that wind-tunnel testing was used to optimise the frame's Trident 2.0 aero tubing. It is hard not to notice the frame's combination of sharp straight lines, narrow tubing, and subtle curves – the lack of an oversized down tube is a noticeable exception to much of the competition.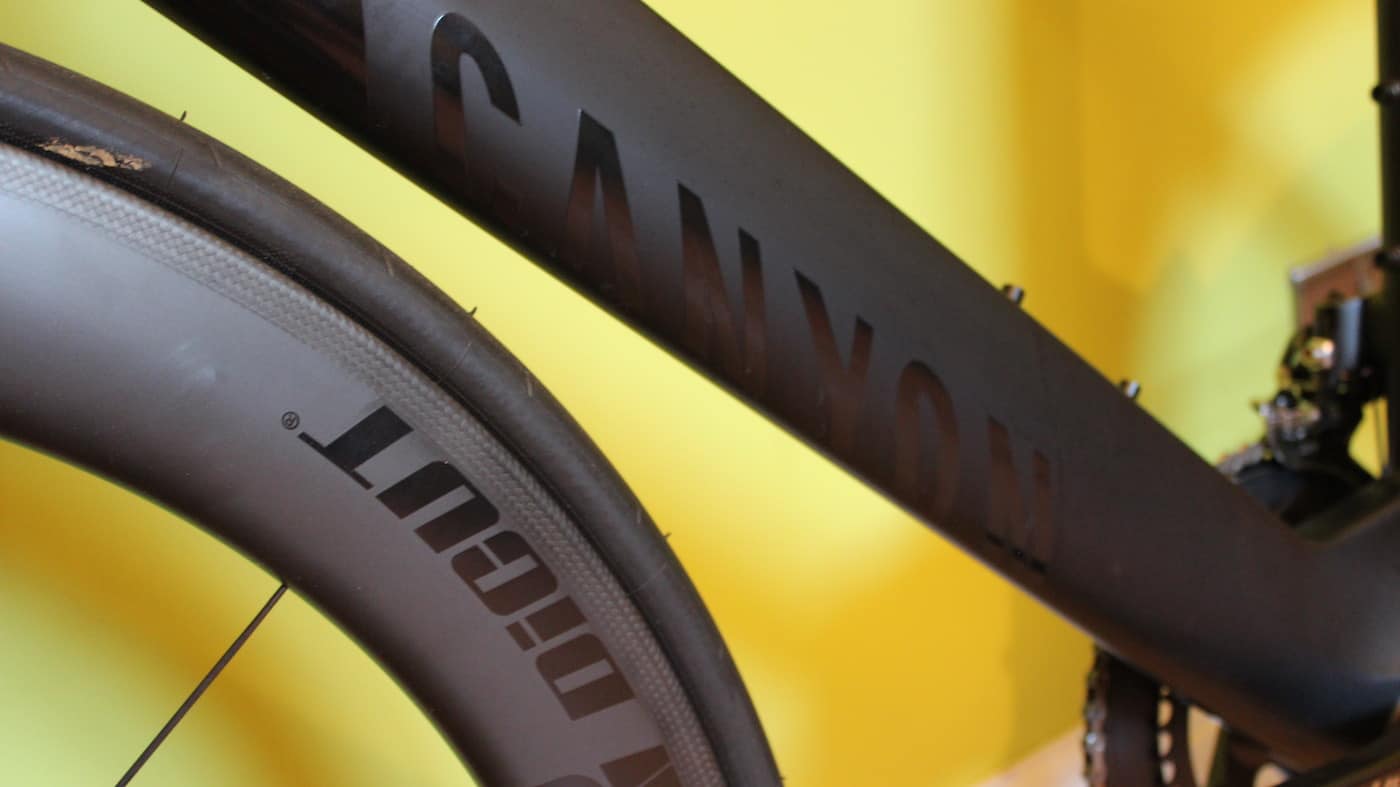 Continuing the trend of supplying complete bikes with an impressive spec, for just over £3,000 you get a Canyon Speedmax CF frame equipped with:
Shimano Ultegra 11 speed mechanical groupset (with a Dura-ace TT shifters);
DT Swiss ARC 1400 Dicut tubeless-ready deep section wheels;
a Canyon base bar, an integrated Canyon V21 AL Aero stem, along with Profile Design T4 Aluminium extensions; and,
a FIZIK Mistica saddle.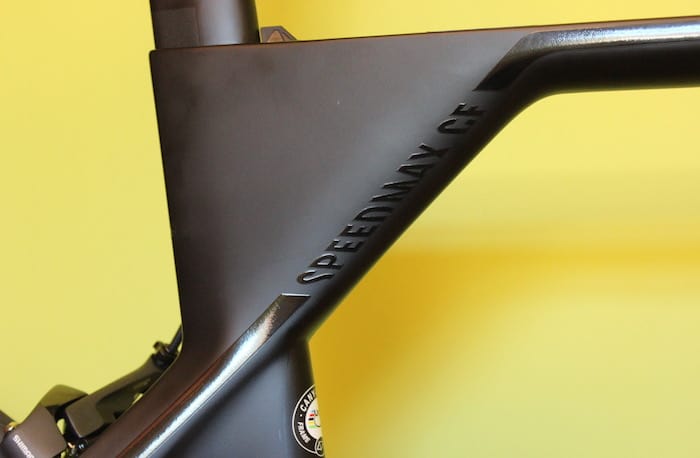 The on-test 'medium' size Speedmax CF 8.0 SL comes with a mid-compact (52-36) chainring set-up and 175mm cranks.
The Build
I'll be honest, I had some concerns. I'd heard a few people saying that having a bike delivered in a box for you to then build would be a big ask for someone that, although fairly adept at putting a bike together, is no 'master mechanic'.
All concerns were unfounded. Putting the Canyon Speedmax CF 8.0 SL together was straightforward – the tools and items you need are included in the box with a hefty (but intuitive) manual.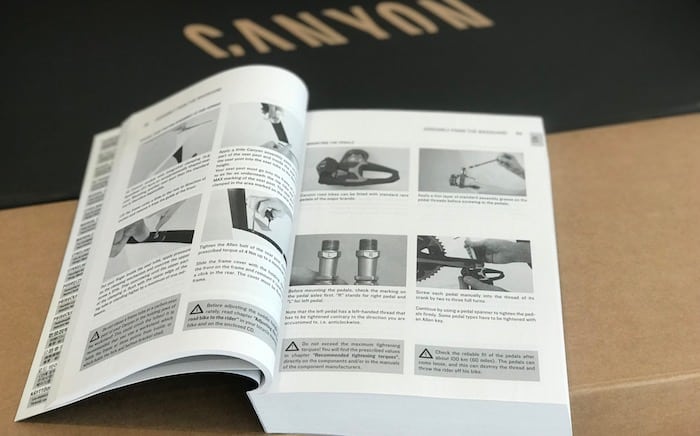 As said above, the test bike was a 'medium'. At 187cm tall I could have gotten away with a 'large', but I prefer to opt for a smaller frame – I'd rather have more seatpost on display than to feel like I'm astride a substantial frame/a gate.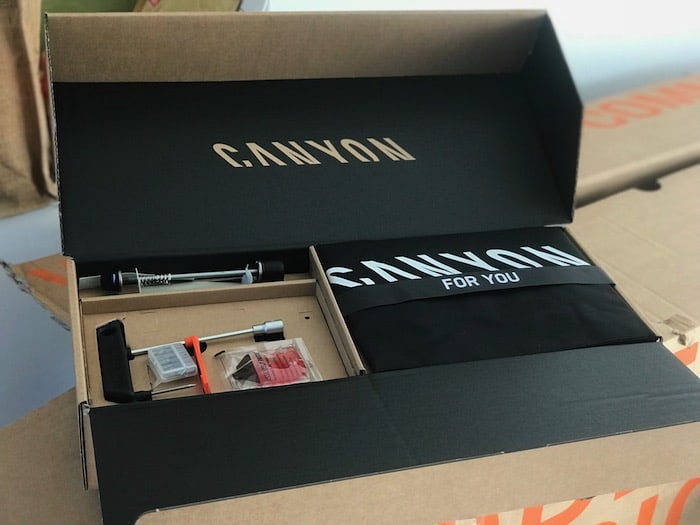 Having said that I'm not the most flexible, so I require a bike that allows a large amount of adjustment to obtain a comfortable fit.
Highly adjustable
The Canyon Speedmax CF 8.0 SL offers a wide amount of adjustability.
The saddle clamp and the seatpost allow you to slam the saddle forward to get over the pedals or it can be set back if you're particularly tall, and it is also easy to adjust the tilt of the perch.
Suiting someone that is new to riding a time trial bike or is looking to play around with their position, the combination of the Canyon V21 AL Aero stem, Canyon H30 CF flat base bar, along with the Profile armrests and extensions makes installing and adjusting the cockpit user friendly.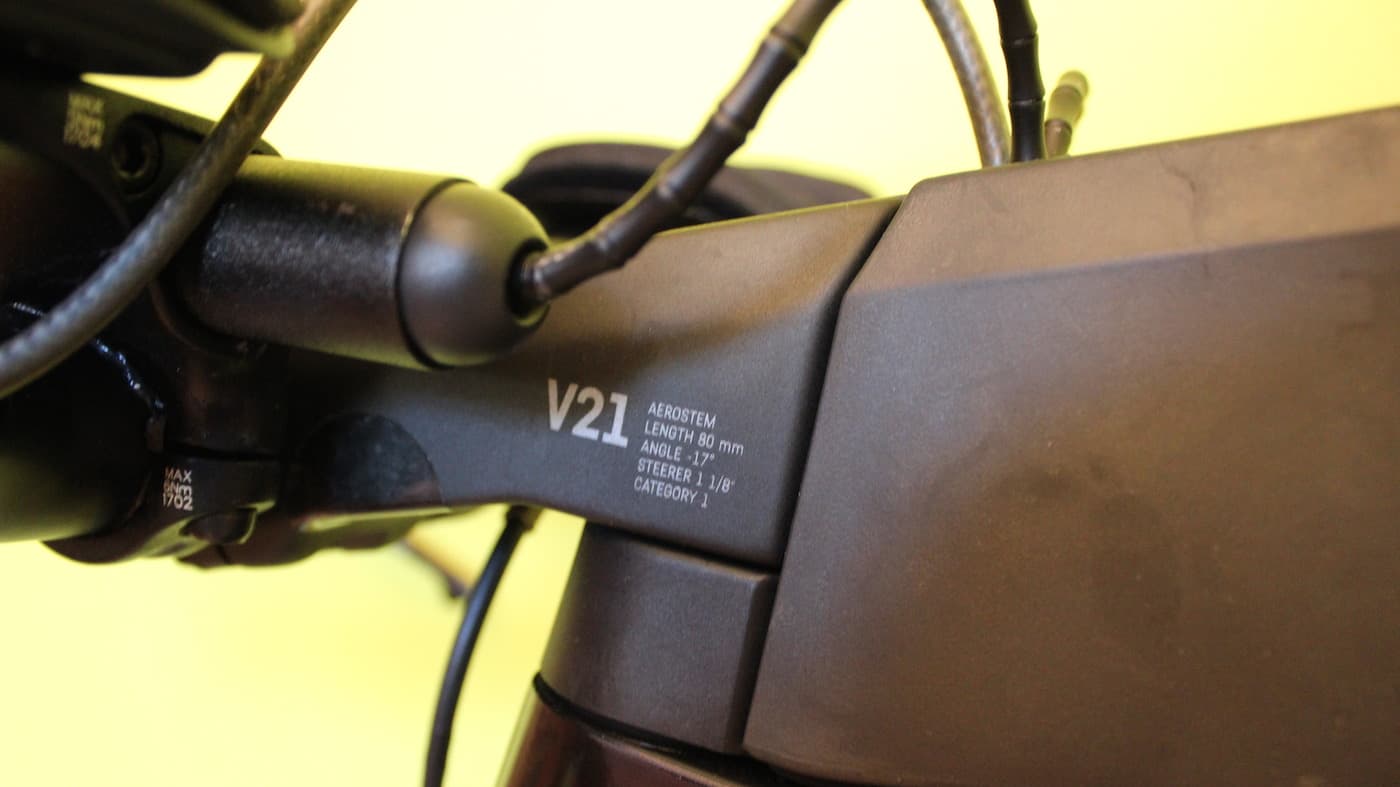 Numerous spacers of different sizes are provided so that you can raise the armrests up from the base bar. These were fairly easy to install, just requiring a bit of dexterity and patience, and for the vast majority of riders there are plenty, but I could have done with a few more to get the armrest slightly higher.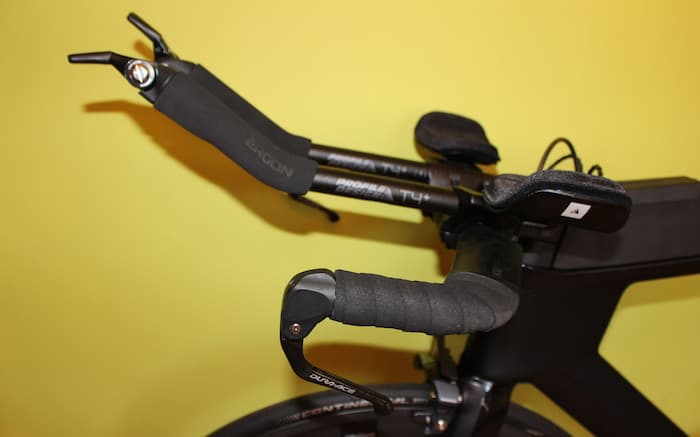 The Profile bars are straightforward to adjust with a variety of positions available. I couldn't get the armrests/extensions set-up as narrow as I would have liked (although I am quite narrow and I doubt this will be an issue for the majority of riders) – this was not really a problem for shorter time trials and triathlons, but would have been for longer events.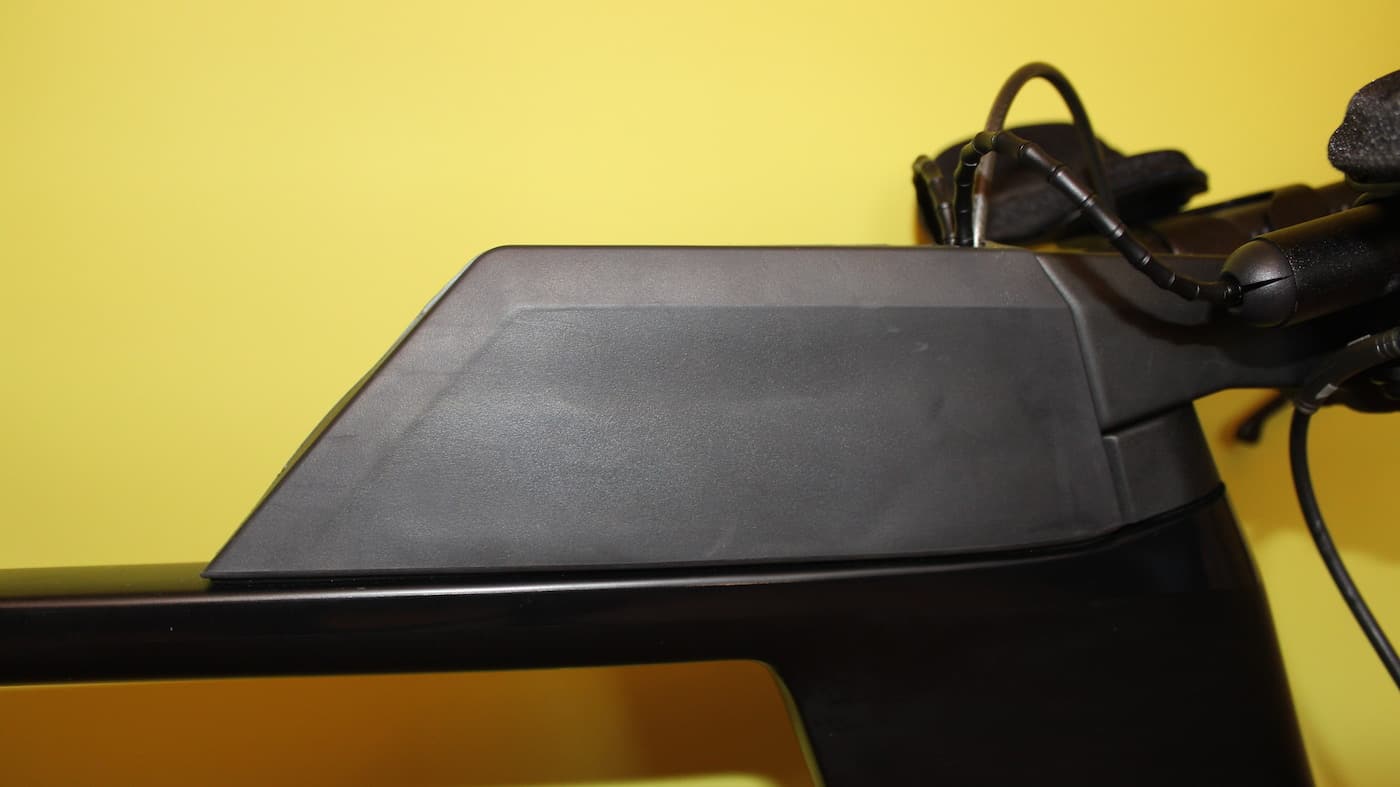 Behind the aero stem sits Canyon's rubber Energy Box which in addition to, potentially, improving airflow over the frame provides an easily accessible place to stow your nutrition. There is no internal hydration system which you occasionally see, although from my experience the effectiveness of such systems is varied.
Saddle
The FIZIK Mistica saddle is popular amongst triathletes and time trialists. The short stubby nose is designed to help you get comfortable in a more aggressive position, the tacky/sticky rubber upper aims to stop you slipping forward, there's the option to attach a rear bottle cage, and a subtle transition hook at the front of the saddle.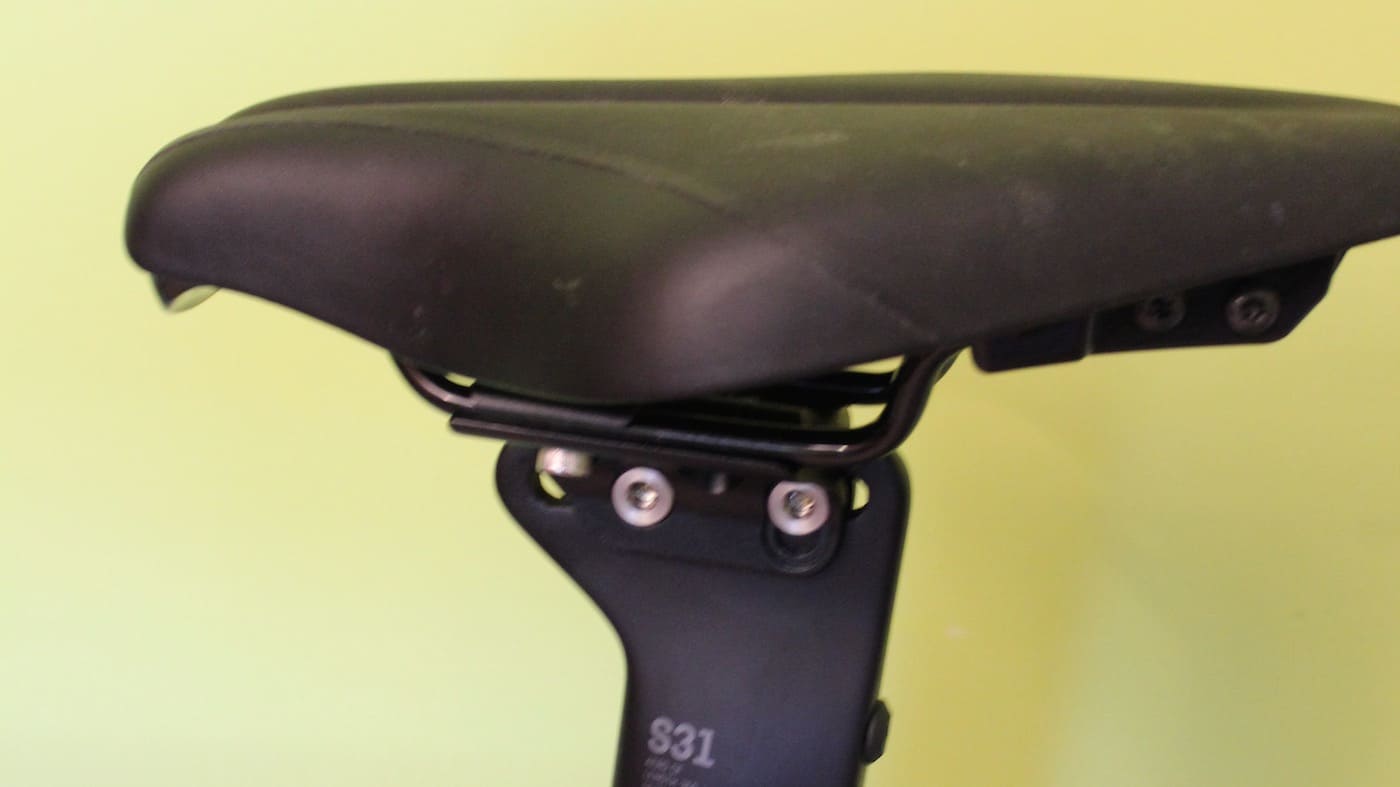 I've used the Mistca a lot, it is a good saddle, but a perch is very subjective and not everyone will get on with the short wide nose – it is worth noting the Mistica is available in 'regular' (55mm wide nose) and 'large' (65mm wide nose).
Wheels
Firstly, a pair of deep section wheels simply make your bike look faster and will make you think you're quicker. More importantly, a good quality set of hoops will make you quicker on the flat and descents without having an excessive weight penalty when the road points to the sky.
The DT Swiss tubeless-ready wheelset, with a front rim depth of 62.5mm and a rear of 80mm, are such wheels. The wheels were hard to fault – they roll well, feel quick, handled well in cross winds (within reason), and combined with the Shimano Ultegra direct mount brakes provided consistent and reliable braking.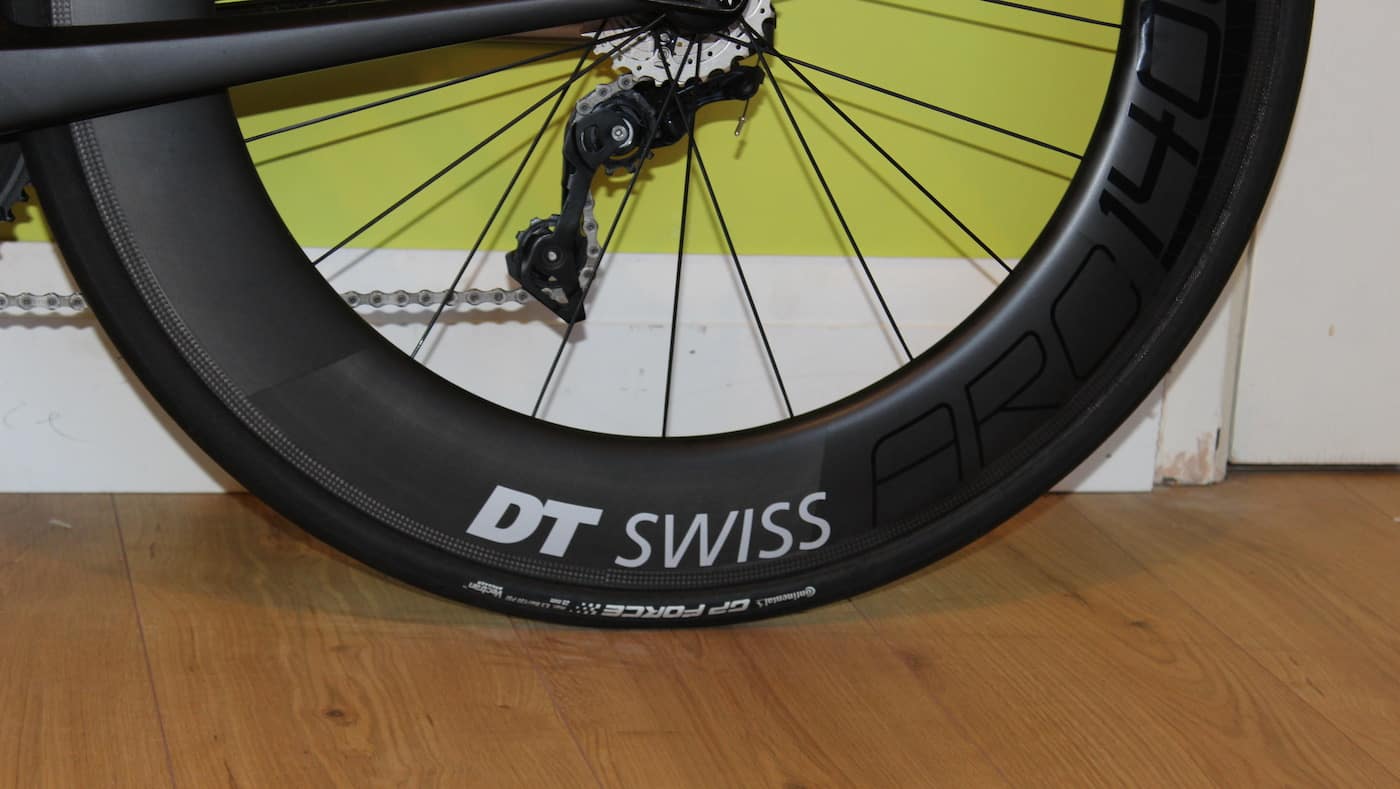 Brakes
Lots of time trial bikes and aero road bikes opt for front brakes either hidden within or behind the forks and often the rear brake is situated by the bottom bracket. Although arguably more aerodynamic, I have experienced a few performance issues with such brake set-ups, including less reliable braking, irritating back wheel rub, and frustrating difficulties adjusting the brakes.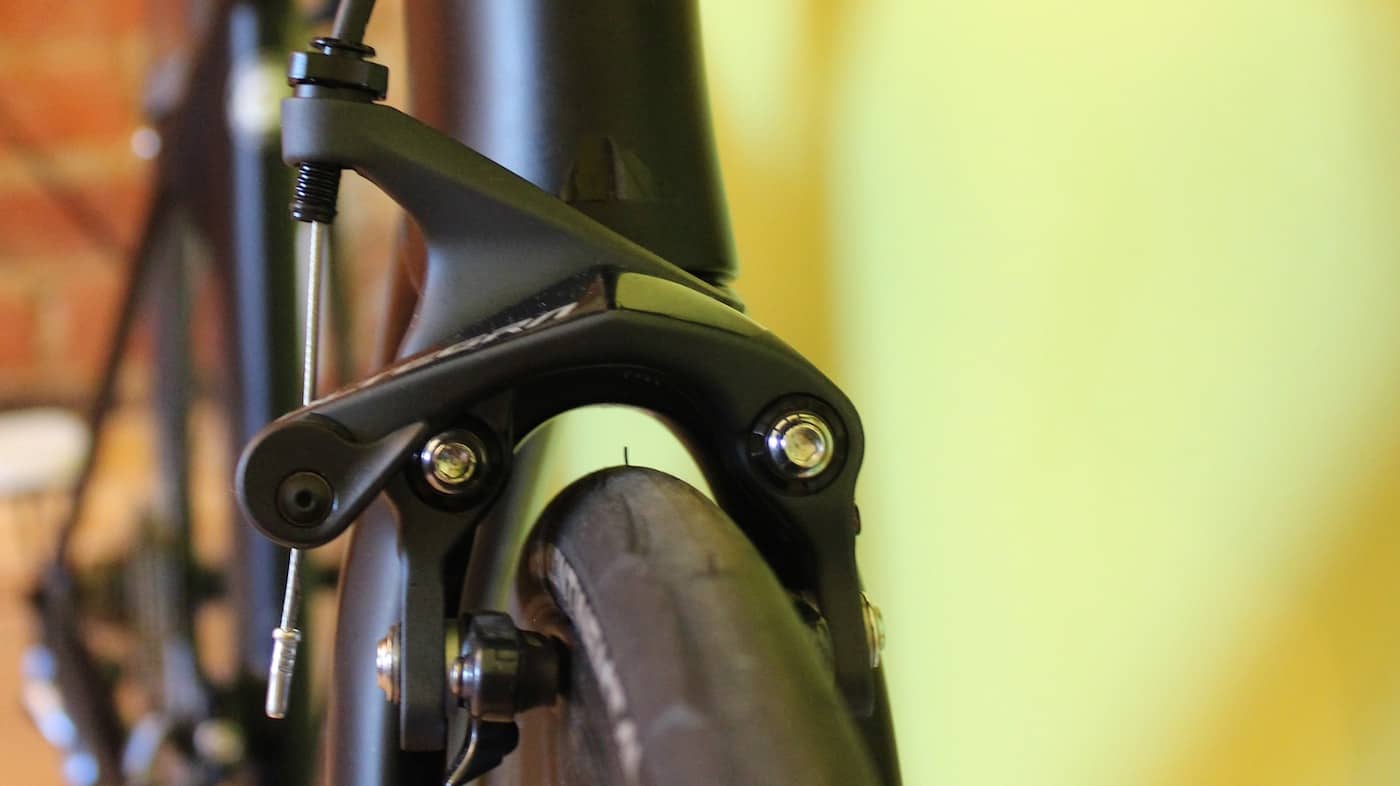 Therefore, it was quite refreshing to find the Canyon Speedmax CF 8.0 SL's brakes in the standard position.
Crank and chainset
I'm quite a fan of the 52-36 chainring combo. The mid-compact gearing combined with the 11-28 cassette meant I was fine on the flat and downhill – rarely spinning out, and if I did it was almost as speed efficient to just adopt an aero tuck – whilst unless riding an extremely steep ascent I had enough high gears to spin.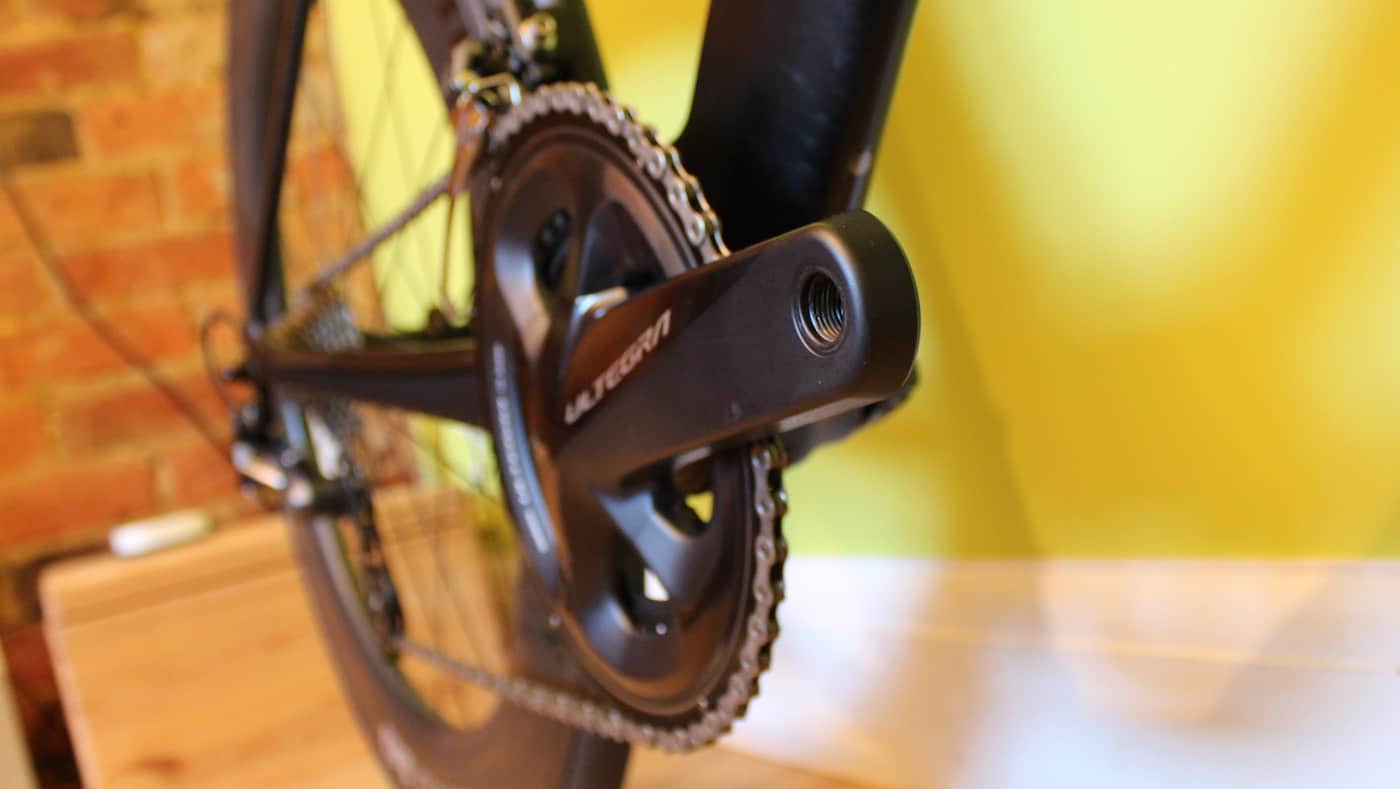 You cannot really argue with this do-it-all option, and most riders will be more than happy. Unless you are particularly strong the 52t big ring is plenty whilst the 36t inner ring should offer enough options to get up most parcours you'll face.
The 175mm crank arm was a slight surprise as I've come accustomed to 'medium' sized bikes coming with 172.5mm cranks. After testing the Canyon I've come to the conclusion I definitely prefer a 172.5 crank and find that longer cranks slightly inhibit my ability to hold a more aggressive position.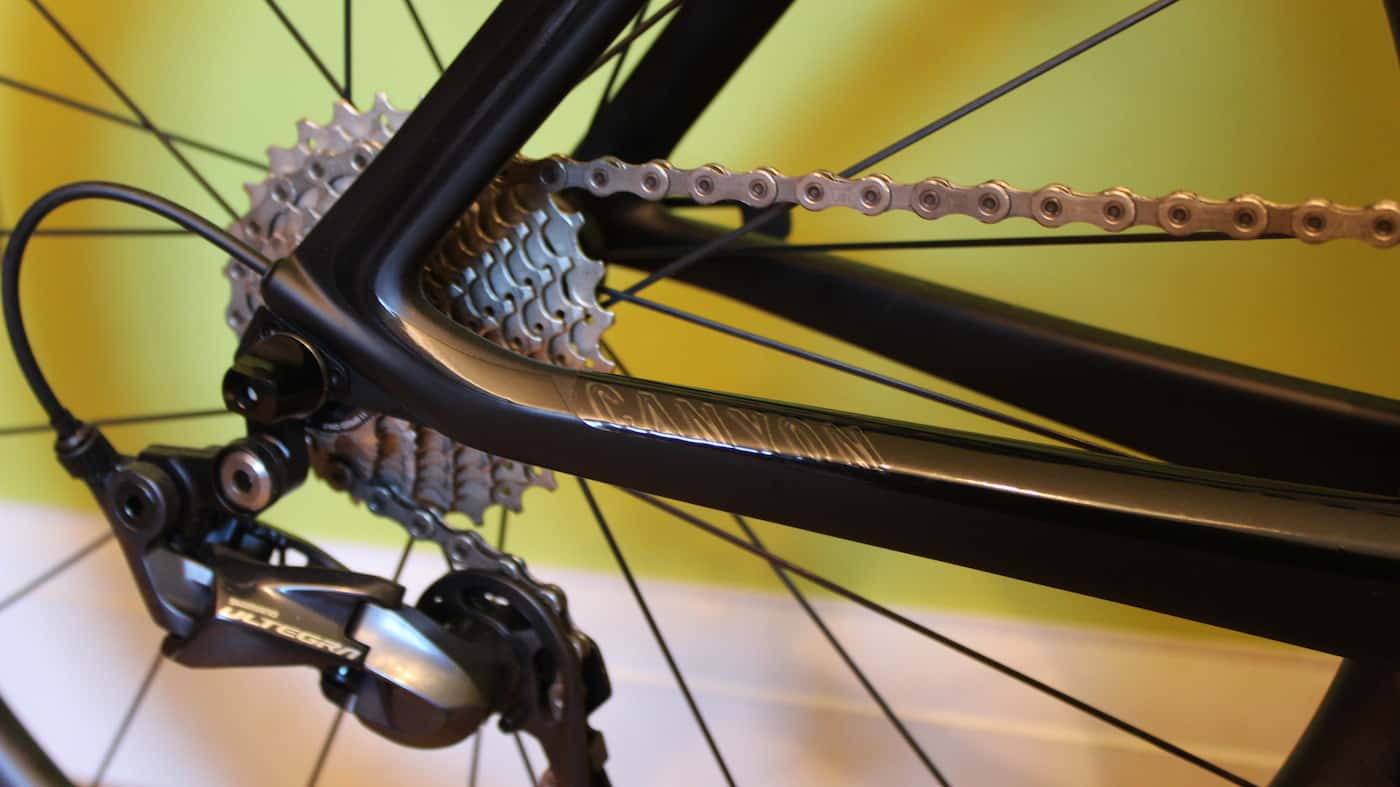 Ride
Simply put, the Canyon Speedmax CF 8.0 SL is fast.
It performed well in short time trials, but it was on longer training rides I was most impressed speed-wise – on a two hour ride, despite it being a steady ride rather than 'fast', and with time spent out of position, I returned home to see a surprising number of Strava segment PBs including on a few climbs. Despite weighing close to 8.5kg, the Speedmax climbed well on hills with a consistent gradient.
Time trial bikes are seldom the most comfortable rides. However, the Canyon Speedmax CF 8.0 SL manages to achieve a pretty good compromise between stiffness, responsiveness, and comfort. When stamping on the pedals the power transfer felt good, it handles admirably for a time trial bike, and I was able to run well off the bike even when having ridden hard.
Value
In almost anyone's book, from a 'bang for your buck' perspective the Canyon Speedmax CF 8.0 SL has an impressive spec. For example, an Ultegra groupset on its own can set you back approaching £1,000, and a pair of DT Swiss deep section aero wheels retail for between £1,500 to £2,000 (I understand the 62.5mm/80mm combination are only available via Canyon and can't be bought as a wheelset in the UK) – in fact, you start to wonder how Canyon have managed it?!
Overall
If you are considering purchasing your first time trial bike, you could do far worse than the Canyon Speedmax CF 8.0 SL. It is definitely quick, performs well, and has a quality spec… whilst leaving room for improvement and upgrades.
(NOTE – THE SPEEDMAX CF 8.0 SL TESTED HERE IS THE 2018 EDITION (STILL AVAILABLE TO BUY AT THE TIME OF WRITING HERE). THE NEW 2019 MODEL CAN BE SEEN ON THE CANYON WEBSITE HERE).