With the tag-line 'winter thermal insulation', the Endura Pro SL Thermal Windproof Jacket should be ideal for the colder months. Chris Hovenden heads out to confirm or deny…
| | |
| --- | --- |
| Product | Endura Pro SL Thermal Windproof Jacket |
| Price | £149.99 |
| Size | Small |
| Weight | 472g |
| Colour | Blue and Orange |
| Other colours | See website |
| Sizes | See website |
| Website | www.endurasport.com |
| Grade | A – a solid option. |
The Pro-SL in action…
The Pro-SL Thermal Windproof Jacket continues the trend from the Livingston, Scotland, based company to provide high quality understated garments.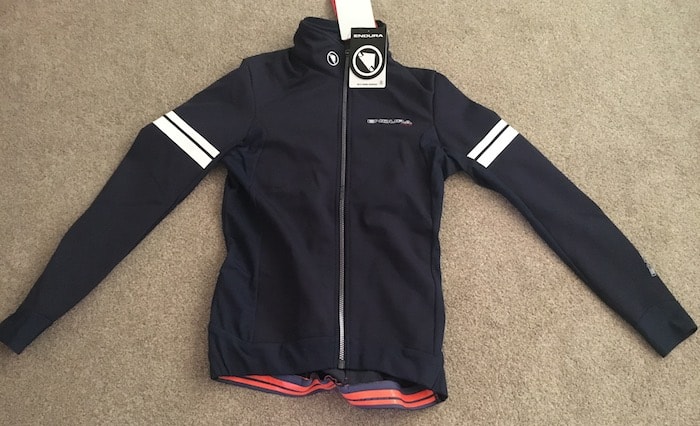 Endura refer to the cut of the jacket as 'athletic'. I am 187cm tall and circa 72/73 kg and found the small size to be just right. The comfortable collar has a high cut and the length of the arms means no gaps between the jacket and your gloves; the stretchy material resulted in a fit that was not too tight to feel overly restrictive and not so loose that I found it flapping in the wind.
For the last few months the Pro SL Thermal Waterproof Jacket has been the coat I've grabbed when heading out on the road and into the elements. I've paired it with a winter base layer on all my rides, and this combination has been sufficient to keep the cold at bay – although when the temperature (with wind chill) drops towards/below zero, some may prefer to add another layer.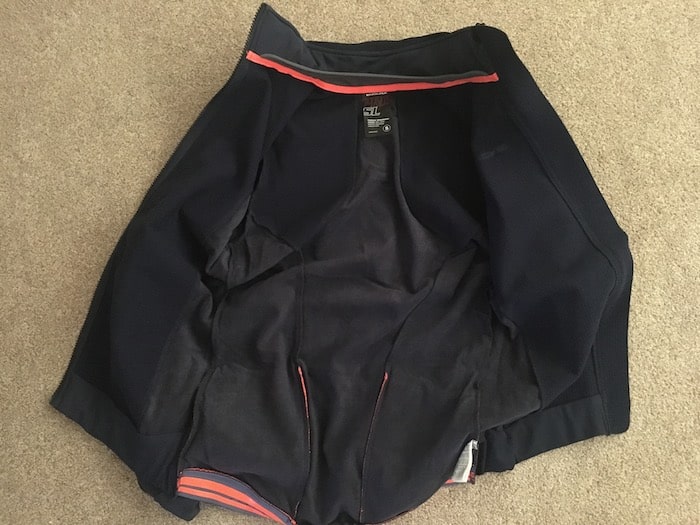 As you'd hope for a jacket claiming to be 'Windproof' this offering from Endura did a good job of keeping out the wind- even when descending at north of 60kmp/h, I didn't feel a noticeable chill.
One of the main reasons that I've worn this jacket so much has been its extra ability to keep me dry. In short, for a soft-shell jacket that is billed as a 'windproof' and is clearly not a classic waterproof, the Pro SL Thermal Windproof Jacket dealt well with steady rainfall (see below) and road-spray. When checking at the end of a ride, the outer part of the jacket had absorbed some of the rainfall (unlike a hard-shell when you see clear 'beading'), but the water hadn't got through to the inside of the jacket.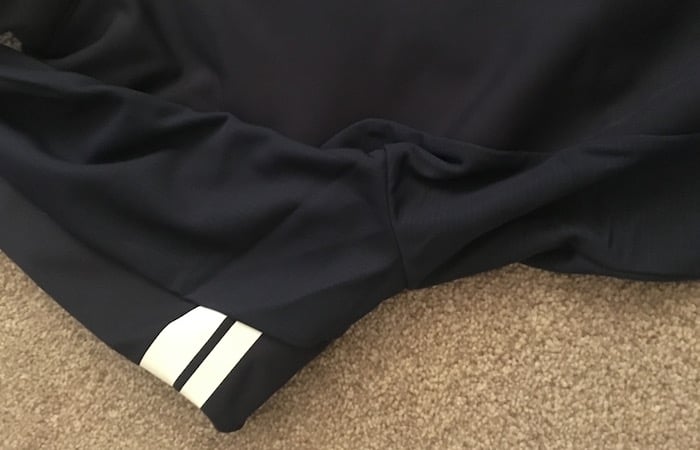 However, in heavy or sustained downpours I would recommend plumping for a hard-shell/waterproof rain jacket.
For longer rides in the winter, having sufficient room to stow a pump, inner tubes, and fuel, is really important. The Endura Pro SL Thermal Windproof Jacket's three rear pockets are easy to access, they don't sit too high on your back, aren't cut too low that items may fall out, and aren't so stretchy that when out of the saddle all of your items bounce around. There's also an additional security pocket, although it's not waterproof.
The gripper prevents the jacket from riding up and there are reflective decals for improved visibility. I found the rear coverage to be fine, but some riders may prefer a rear flap to protect your rear from road-spray.
Verdict
A high quality jacket at a competitive price.