Cinc – the Spanish swimwear brand that doesn't take itself too seriously
With pools opening up, if you are looking to add some colour to your chlorine then perhaps Cinc Sport is a brand worth checking out.
Based in Spain, it wasn't a brand I was aware of – but it was a perfect opportunity to connect 'Brit abroad', Karen Parnell, with their team to try them out and see if their colours and offerings were worthy of your pounds, or indeed, euros. Shipping is available without issue to the UK. Here's what we found.
---
Cinc (pronounced Zinc), are new kids on the block in the world of swimwear. They have been producing vivid men's and women's swimwear since 2016 from their base in Spain. Their goal is to produce fun, simple and stylish products with the highest quality and using the best materials with the motto of "Feel the Water".
The Cinc Sport team felt that existing swimwear brands were too serious, so their mission was to produce swimwear for the dedicated swimmer and triathlete… but without taking themselves too seriously. The designs are bright and bold, but made to ensure you slide through the water during your swim sessions.
The swimsuits are delivered in a useful tin with "Feel the Water" emblazoned on the side. The tin can be used to hold your wet suit after your swim, or you can keep your goggles and tempo trainer in there.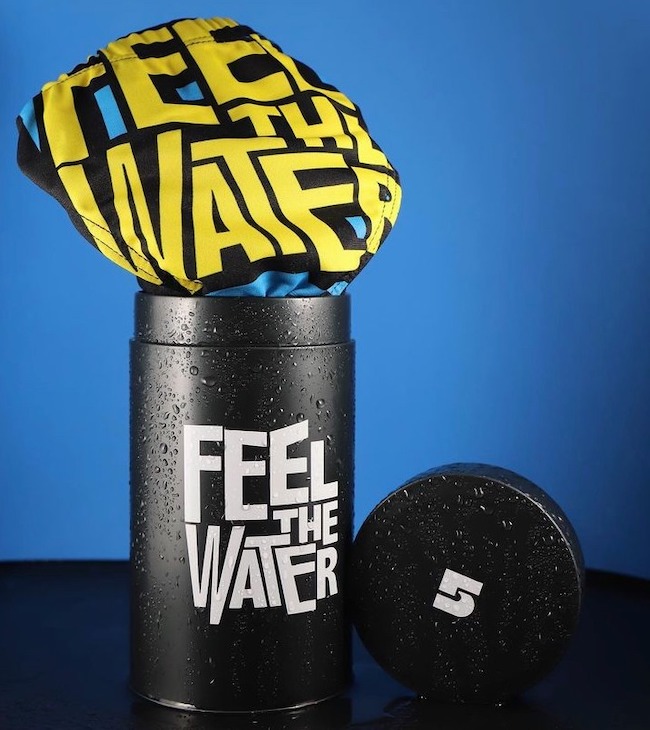 We got to try the very bright Cinc Series wide strap "Lamina" and "Purple" ladies' suits and men's "Letterin" swimsuit. They are all slip-type swimsuits that adapt perfectly to your body. Perfect for even your toughest workouts, both in the pool and in the open water.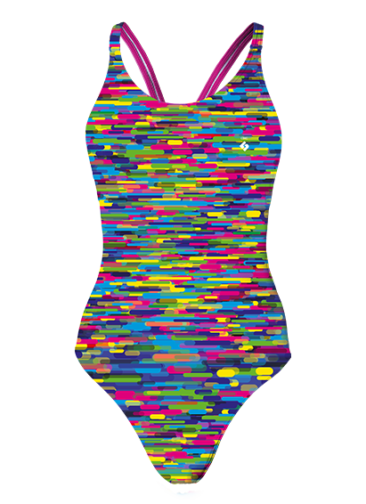 They are chlorine resistant, maintain their fit over time and offer UV protection (UPF 50+). They are breathable on hot days and quick drying. The suits have two layers (so no chance of going see-through in the water), a snug fit and a little less stretch than single layer suits.
The sizes go from XS (55 – 60 CM, 22 "- 24" waist) to XL (75 – 80 CM, 29.5 "- 31.5" waist) for men and XS (75 – 80 CM, 29.5 "- 31.5" chest) to XL (96 – 101 CM, 38 "- 40" chest) for women.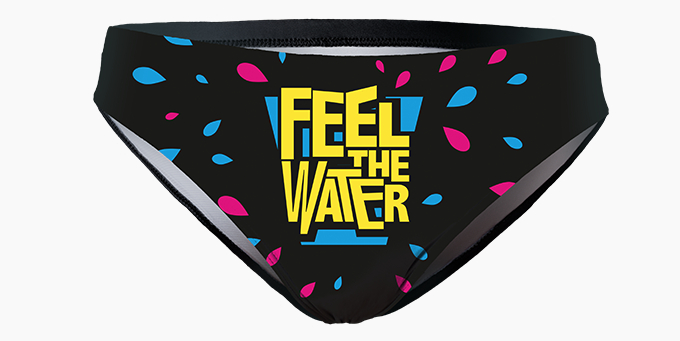 Cinc are working with a new fabric which is 100% recycled and are currently adapting their designs for this new material. We hope we can try them when they arrive. Their focus is developing more swimsuits with an eye on adding swimming accessories in the future. They already ship worldwide so wherever you are in the world you can enjoy a colourful, sleek Cinc suit.
The Verdict?
If you want to be seen when you get to the pool or sea then these are for you! They are a professional product for serious swimmers who don't take themselves too seriously. Cinc have priced their swimwear well against their peers (€19.99 to €39 for the women's products and €31 for the men's swimsuits) and for the quality and fit are good value for money. At the time of writing, there is currently a 25% off Spring sale, so if you are quick, you can get your hands on them for even less.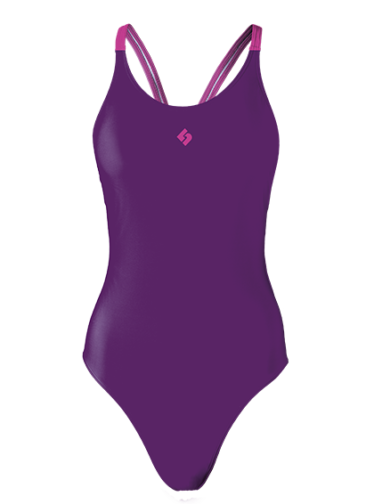 The sizing does come up a little on the small side and with the double layering has a little less stretch than other single layer suits, so check out the size chart before ordering. The snug fit does mean less drag in the water though so great for the age group swimmer.
You can find out more about Cinc Sport at their website HERE.
How to maintain your swimwear!
Cinc have put together some handy tips on how to keep your suits looking like new for as long as possible.
Before using it for the first time, soak it in a little vinegar or salted water to fix the colours
Be careful where we sit or what we rub against since if we do it on rough surfaces the fabric will be scratched.
After each use rinse it off with cold water
Wash it by hand, immerse it in cold water and rub it gently with a neutral or special liquid soap for sportswear. You can wash it in the washing machine every 10-15 days selecting a program for delicate clothes and without any fabric softener because it devours the elastics.
After washing the swimsuit, remove excess water without twisting the garment. A good tip to remove excess water as much as possible is to roll it in a towel before laying it out.
The best way to dry swimwear is outdoors. No dryer, the heat destroys the elastic fibres. The most convenient thing is to let them dry on a smooth surface so that they do not deform.
Do not iron.
Avoid spending a lot of time in the gym bag.
A wet swimsuit should never be stored, because humidity facilitates the proliferation of fungi and bad odours.
Never put it in a plastic bag.
---
Karen Parnell is British Triathlon Federation (BTF) Level 3 High Performing Coach and Tutor, Nivel 3 Técnicos Federados FATRI España and an ASA Open Water Swimming Coach. She is also a qualified NASM Personal Trainer and IRONMAN® Certified Coach as well as being a Stryd running with power coach. Karen is based near Malaga in Southern Spain where she runs ChiliTri coaching and camps.