The future of triathlon tech with Ray 'DC Rainmaker' Maker
Chris Hovenden discusses all things technology related with the 'tech-man' himself, Ray 'DC Rainmaker' Maker.
Want to know the best value for money product for a triathlete right now? The best piece of technology to enhance your triathlon performance? Read on to get the views of a man qualified to give that opinion.
---
DC Rainmaker needs little introduction, but for those that haven't come across him and his blog before – Ray has built an impressive reputation as being one of the, if not THE, best endurance sport technology reviewers around. Ray's USP is the extent and detail of his reviews and he tends to focus on the information technology/gadget side of triathlon tech.
I was lucky to meet up with Ray at the recent Firstbeat HRV Summit and he kindly took time to answer my questions concerning what drew him to triathlon along with where he expects the next big tech developments to be.
Why Triathlon?
My first question was pretty basic, I was keen to understand how and why he got into triathlon and endurance sport. Ray explained:
"I first got into triathlon in 2007, simply because I had started following some running blogs that also did triathlons. At the time I signed up for my first half-iron triathlon for later in the year, I couldn't even swim a length in the pool without stopping. I just hoped it would work out before race day."
Ray went on to say that, as you might expect and like many triathletes, one of the appeals of triathlon was the sport's adoption of tech:
"At the time my career was in technology (IT), so I was naturally drawn to gizmos and gadgets. The more gadgets the better. I had started running with a simple Timex watch (no GPS or anything, just a $15 stopwatch), but eventually wanted a better way to track my runs."
Heart-Rate Monitors
Like Ray, when I started racing competitively back in 2000 I simply wore a basic heart-rate monitor (Polar F1), which meant no GPS and I fitted my bike with cadence and speed sensors for further data.
Since then sport watches have developed greatly, and one of the more recent updates in triathlon and running tech has been wrist based heart-rate monitors. From my own testing (including the Garmin Forerunner 935 (Reviewed HERE) and the TomTom Multi-sport GPS Watch), I have found the quality of such monitors quite varied and compared to a classic chest strap. There has been a noticeable lag in heart-rate data during a warm up and warm down, but when under effort the data has been comparable. Another practical issue is that when riding in the winter and wearing long sleeved jerseys you can't see your wrist.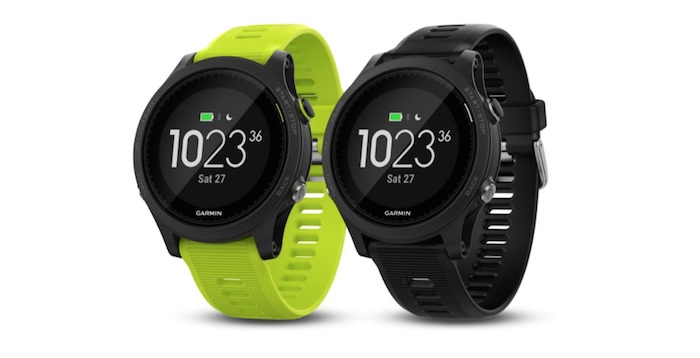 Ray provided his thoughts on the reliability of wrist-based heart rate monitors and their accuracy:
"I find optical HR heavily based on not just the brand, but the specific model number. Even more so though, it's really person-to-person specific, and how/where someone places it on their wrist. Getting good fit and placement is absolutely key to good optical HR results. In general, I can get good results from certain units while running, while find most aren't great cycling except at steady-state intensities (which oddly, do work well for triathletes). The most accurate optical HR sensors though are worn on upper arm bands, which I find usually exceed that of chest HR straps because they aren't susceptible to dryness issues that plague chest straps in cool/dryer months, especially at the start of a run."
Power Meters
When it comes to endurance tech, there's one product that has truly revolutionised cycling and is starting to make an in road to running – power meters. Training and racing with a power meter has had an incredible impact on my own fitness and performance.
I asked Ray how his own training has been changed by the advent of (more) affordable power meters:
"For me they've allowed me to ignore stats like speed and distance in a ride, and instead focus on hitting the right intensity for a workout, be it an easier endurance one or a hard interval one."
There are several different types of power meter available, including wheel hub-based, crank arm, and pedal. Each option has its benefits and will appeal to certain athletes.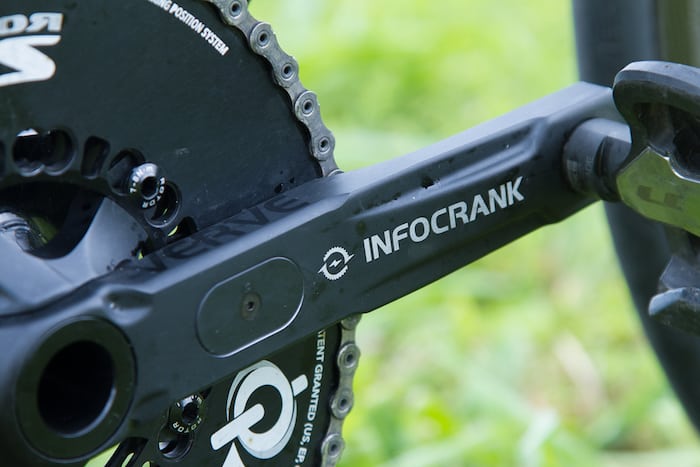 Ray set out his advice regarding the pros and cons of the different options:
"I think for single-bike folks, my preference is for crank-region power meters, merely because they tend to have less minor issues. Whereas for multi-bike people, I'd go with pedal based power meters. However, I think that the ability to move a pedal based power meter between bikes is somewhat overblown. It's more ideal for infrequent moves than day-to-day shifting."
Concerning the swapping over of pedal based power meters I agree with Ray, and it is not always as trouble free/seamless as brands would have you believe. However, the quality of pedal based power meters has improved greatly and with that the ease of switching the units to another steed – a prime example is the development from the Garmin Vector 2 to the latest Garmin Vector 3.
Testing
I once turned up to a group ride with four cycling computer head-units on my bike; I was rewarded with comments and references to the Star Trek Enterprise. I wondered how Ray's efforts compared:
"I think the most [cycling computers I had on my bike] is a ride from a couple years ago down in the Pyrenees, with 10 units. I was testing elevation gain between devices."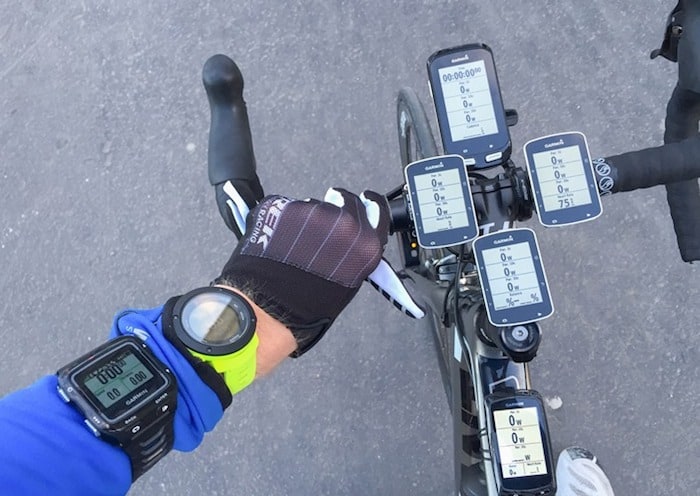 Just ride?
When your job/life is centred on testing tech, there is a danger that you could forget the joy of just going for a run along a trail or cruising along a country lane. Ray said he does still just ride, but it seems he always has some tech on the go:
"In the last couple of weeks I've been in that in-between time where I don't have a specific new piece of bike tech I'm working on. So I did a ride a week ago with only a single head unit and only two watches. I wasn't really watching the watches, they were just collecting GPS/HR data quietly behind the scenes."
"In these rides I just like to either wander, or ride a certain loop in Amsterdam now that's kinda well known out of the city. It's a 40km loop that's free of cars and traffic – out in farmland and windmills and I can just enjoy the ride and not have to think of directions or devices or anything really," he continued.
Most innovative piece of triathlon tech?
Whatever level of triathlete you are, aerodynamics should be an important consideration (see our recent article on overshoes for example). Until very recently only those with substantial disposable income could afford to undertake aero testing (i.e. in a wind tunnel). This is gradually starting to change with aero testing provided by companies such as AeroCoach (www.aero-coach.co.uk) and the new Boardman Performance Centre.
The Lazer Wasp Tri helmet (reviewed HERE) can fit a sensor to detect when you move your head. However, this concept is being taken further with aero sensors being introduced to give real-time feedback on your drag defying/causing profile.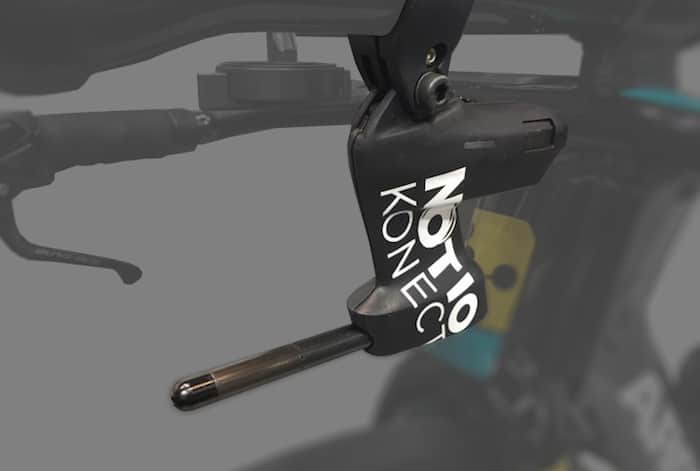 Ray believes aero sensors will be the most innovative tech we have seen for a while:
"It's really going to change how people think about aero and their gear/position choices. Today triathletes mostly just hope that if they're in an aero position they're fast – and they mostly just buy gear based on manufacturer-produced tests that all claim their products are the fastest. But, once people can start riding not just in a wind tunnel or at a special facility with aero data, but rather every training day and every race day – then people can start to really take advantage of the benefits of figuring out what works and what doesn't."
The next big tech development in triathlon/wearable tech?
According to Ray, the next big tech development will be music. It makes sense, at the moment if you want to listen to music whilst exercising you have to use multiple units, consolidating all the functions into one device would appeal to many.
"I think music is huge, but more so in the running/gym space than the cycling space, mostly due to safety concerns. But within the running space, there's been cases of companies doing cadence-driven music playlists, and even pace driven ones. These essentially tricked your body/mind into running a specific pace by selecting music with a very specific BPM rate. Really cool stuff that once wearables catch-up to what these once-phone based apps offered, there's some really interesting training potential there," elaborated Ray.
Tech frustrations
Let's be honest, when it comes to tech for all the great developments and data it can provide, it is incredibly frustrating when you can't get a device to pair or link-up or any other unfathomable issues.
Ray shared his greatest tech related annoyances, which include narrow minded cycling devices to the inaction of triathlon's regulatory bodies:
"I think the biggest frustration is how many cycling devices don't account for triathletes. For example many bike computers don't come with mounts that work on aerobars, making them either non-starters, or messy setups. The next biggest challenge is how slow the various triathlon regulatory bodies have been to embrace technology, and the viewership that comes along with it. For example, the banning of action cameras in my countries is nuts. At a time when triathlon participation is falling, the last thing you want to do is remove the visual (and viral) aspects from social media of it. UCI learned this lesson and is now embracing cameras on bike. Triathlon has a lot to learn here."
New to triathlon? The best product for you…
My last two questions for Ray were (i) what would he say is the most cost/performance effective piece of kit for a new triathlete?; and (ii) if price wasn't an issue, what kit would he buy?
"I think the best value for a GPS watch today is without question the Suunto Spartan Trainer Wrist HR. At $275USD [circa £200], it's just as powerful from a triathlon standpoint as Suunto and Garmin watches 2-3 times the price. The next piece of tech I'd focus on would be a power meter. No need to go all out, there's plenty of reputable options at reasonable prices."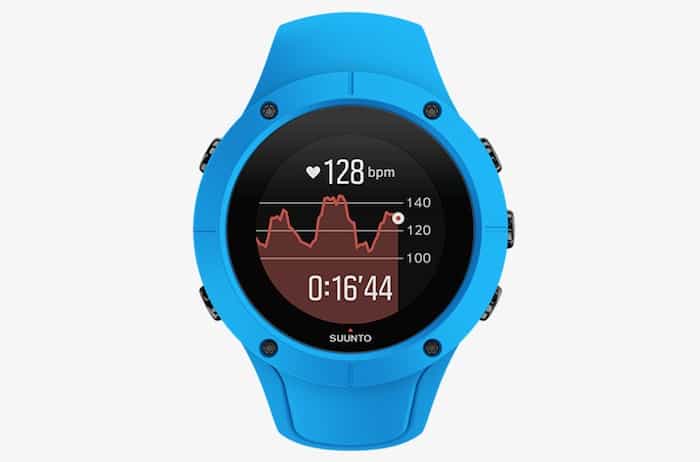 Price not an issue? Ray's recommendation…
Moving from best price to best performance, Ray is a big supporter of the Smart turbo trainer and App combo:
"Having a smart trainer and an app that keeps you engaged is the best thing you can do for your triathlon fitness levels. I think that's an area that Zwift (like our weekly TRI247 Group Workout) has really shifted. Athletes are coming out of winter in far better shape than they would have just 2-3 years ago. The reason is simple: they're actually spending time on their bike in the winter these days, versus pretending to ride the trainer sitting in their garage."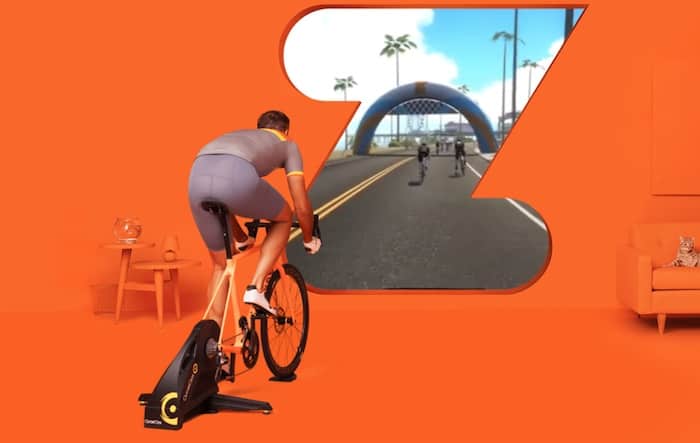 If you'd like to read more from Ray please check out his website at www.dcrainmaker.com