A first look at the brand new GPS watch from Wahoo
Today, Wahoo launch their brand new ELEMNT RIVAL. A Multisport GPS watch that works as a standalone training and tracking device, but offers the unique (as far as we can tell), functionality of linking with your Wahoo ELEMNT cycle head unit.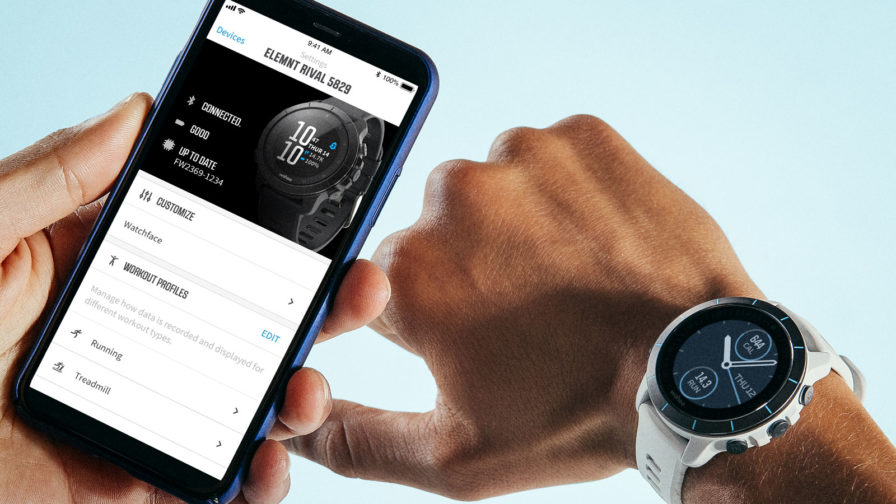 The Wahoo RIVAL itself is a handsome design with a ceramic outer bezel and Gorilla Glass screen for maximum durability. Setting up and adjusting data fields is primarily App based with a minimal and logical user interface.
The App
On opening the Wahoo App it immediately connects to the watch and updates are made on the fly as you amend layouts and set up the data fields to your requirements. Changing the watch face for example is implemented as soon as you select the watch face style in real time. The minimal App design was great to use, with nothing hidden away or hard to understand.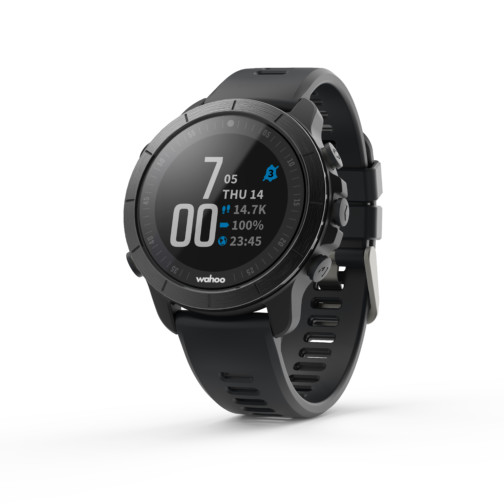 GPS
Wahoo are promoting the RIVAL as a Multisport and Triathlon training watch. In early testing the GPS accuracy was perfectly acceptable showing good detail in its tracking. It solidly tracked under trees and recorded accurate distances. Locking onto the GPS system was acceptably nippy too, attaining a signal after a few seconds outside.
Live Link
Live Link is a great feature that allows you to share a link with someone so they can see your location and training data. You send them a message from the App to email, text, social media etc and they can view your data on screen as soon as you start your training or race. This is a brilliant safety function and really good fun too when tracking friends in races. You can reset the links and allow various lengths of visibility as you need. All is actioned through the App, like the majority of the Wahoo RIVAL features.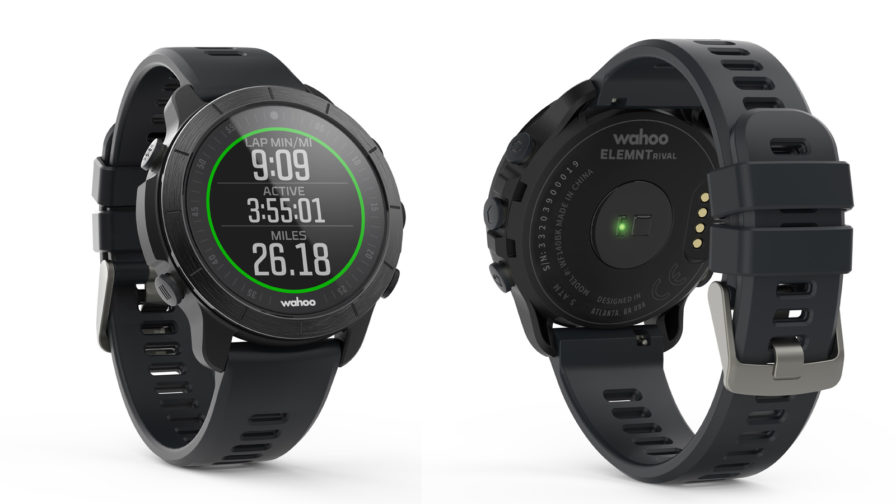 Alerts and messages
The watch has some smart connectivity functionality, it's able to alert you to calls, emails, messages etc and again, you can easily control this in the App.
Connectivity
Connectivity is via ANT+ and Bluetooth, allowing connection to power and cadence devices for example. Currently this is only cycle power but the guys at Wahoo suggested that as the RIVAL develops updates will allow more connectivity to different devices. Watch this space, Wahoo has plenty of potential to expand functionality.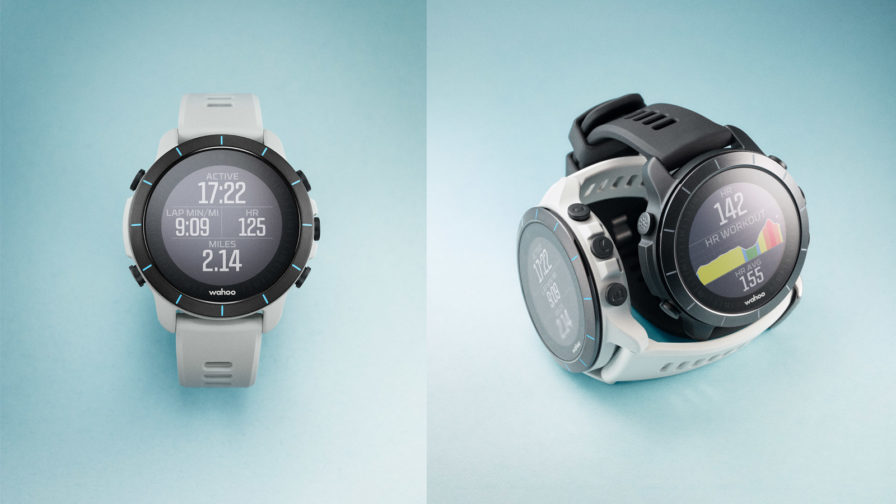 Currently the Wahoo RIVAL tracks steps and heart rate but there is no reason to suggest that more metrics won't be available as updates develop. As with most watches these days a road map of functionality should allow additional metrics to be added as Wahoo develop them.
Wahoo have launched the RIVAL with a solid set of functions. Key ones are outlined below. Of special note would be the Multisport and Triathlon features. Touch-less transition is very interesting. The Wahoo team have pointed out that they wanted to release the watch to deliver the best user experience and that extends to the delivery of features. They want to make sure any functionality is a great experience to the user. New features will be rolled out with that premise. The best user experience.
Swim Features:
Preloaded swim profiles: open water swimming & indoor swimming
Open water features:
GPS based distance, time, pace
Indoor swim features:
Distance, time, pace, Lengths, Calories
Customisable Pool Length
Stroke Count/ SWOLF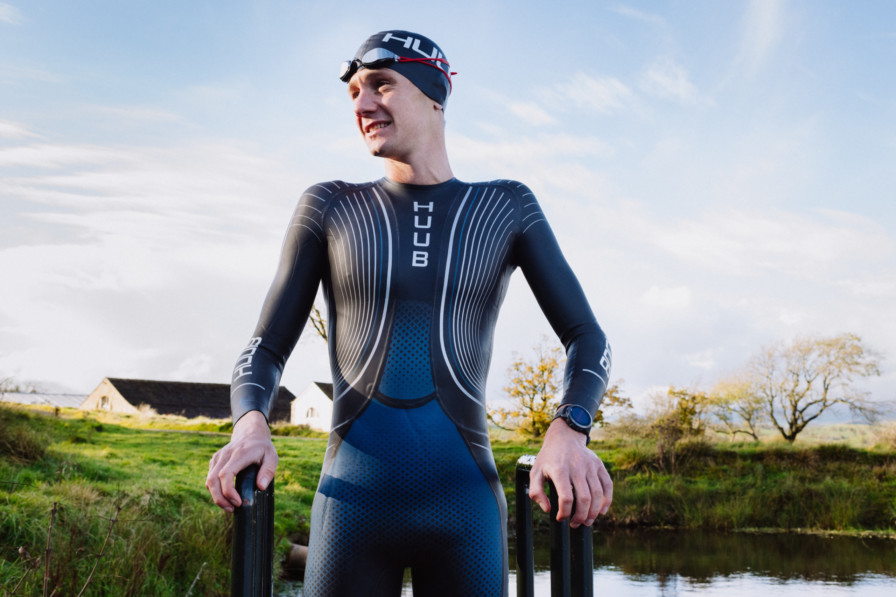 Bike Features:
Preloaded profiles: cycling, kickr indoor riding
GPS Based Distance, Time, Speed
Power Meter & Speed/ Cadence Sensor Compatible
Kickr Control
Elevation Data Total Ascent/ Descent
Live Track
Hr: Zones, Alerts, Calories, % Max Hr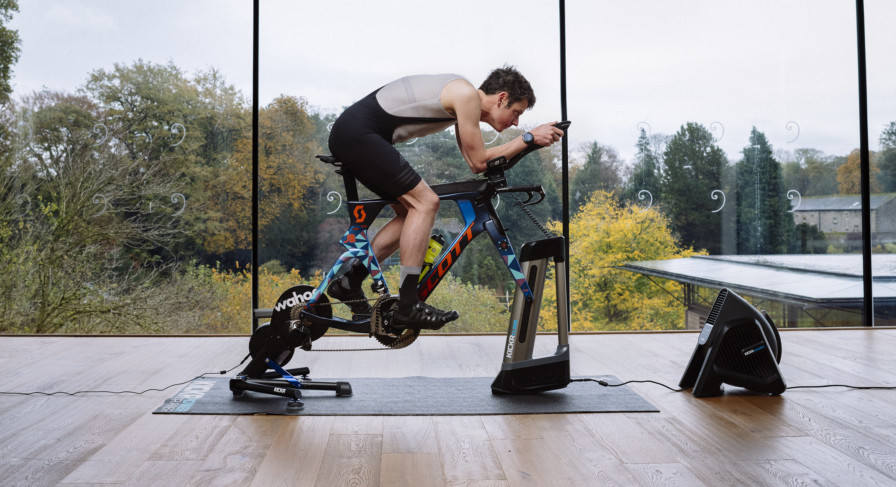 Run Features:
Preloaded Profiles: Running, Treadmill
GPS Based Distance, Time, Pace, Cadence
Running Dynamics: Vo & Gc W/ Tickr X Stride-Length
Treadmill Mode: Cadence, Speed, & Distance From Wrist
Grade Adjusted Pace
Elevation Data
Live Track
HR: Zones, Alerts, Calories, % Max HR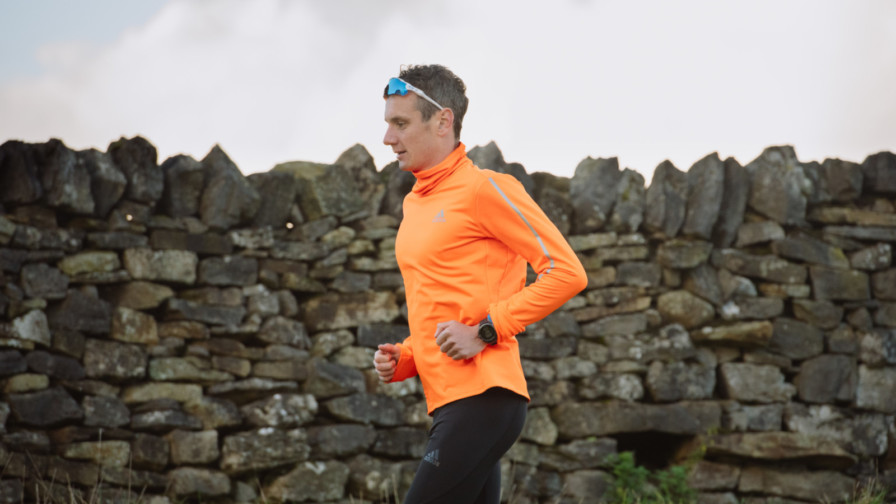 Multisport Features:
Preloaded profiles: Triathlon
TOUCHLESS TRANSITION. Automatically transition through the different legs of the Triathlon activity, from swim to bike to run, automatically without the user having to interact with the watch.
MULTISPORT HANDOVER. Automatically sync and display cumulative data on your ELEMNT bike computer.
WORKOUT EDITOR. Modify time of individual triathlon legs or merge, split or modify pool length and workout duration during swim workouts.
The Multisport features are the very exciting part of the new watch and it's ability to link up with your ELEMNT cycle computer. Simplicity and ease of use have been at the core of Wahoo's philosophy and is evident in their products design and function. This minimal approach allows ease of use and the Touchless Transition feature is genius and yet simple.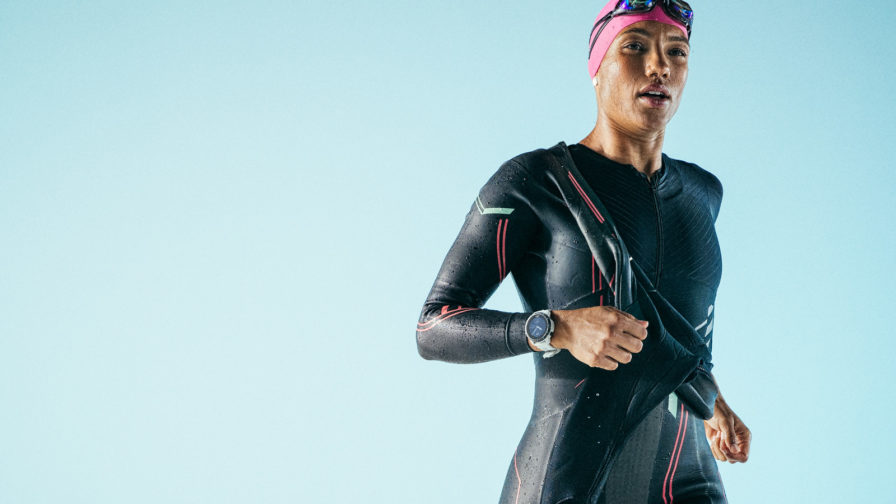 As you complete the swim stage of your race or training the watch recognises the fact that you're now not in the water and automatically activates T1. As you hit the bike leg, the watch recognises the proximity of the Wahoo ELEMNT cycle computer and hands over data to the bike computer. The same happens for T2, as you dismount and rack the bike the watch will take over tracking duties. Its various sensors detect the change in activity and record the relevant data.
This is a great feature meaning you don't have to worry about pressing watch modes etc as you emerge from the water. At that point should you remember to focus on your tech, you can press the button and manually activate the transition periods yourself.
The workout editor allows you to fine tune the various legs or amend pool data etc. All very useful features to ensure that you get the best out of your training and racing data.
You now only need to start your watch at the start of the race and press stop as you cross the finish line. Now that's a very useful feature. You can tweak times etc afterwards if you need to.
Do I need the cycle head unit?
Of course you do not need to the ELEMNT cycle computer to use these features but if you have the cycle computer the handover feature is very cool. You possibly already have the ELEMNT head unit so this feature is a nice addition to its functionality.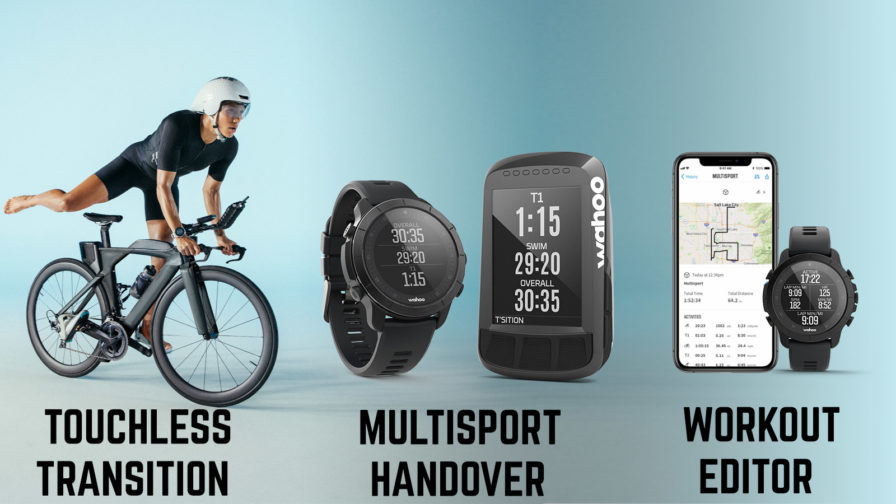 General RIVAL Features:
Size: 46.5 x46.5 x 12.5mm
Display Size: 31.26 mm diameter Resolution: 240 x 240 pixels Screen: 64 color
Display Type: Sunlight-visible, Transflective memory-in-pixel (MIP)
Weight: 53g
Water Rating: 50 Meters (5 ATM)
Battery Life: 24 Hour GPS, 14 Days Smartwatch Battery Type: Rechargeable Lithium-ion
Alerts: Vibrate/ Visual/ Sound
Sensors: Barometric Altimeter, Accelerometer, GPS
Connectivity & Data Transfer: ANT+ & Bluetooth
MSRP: $379.99 USD
So far in basic testing the watch has been a solid performer. Current conditions have meant that testing the swim features has not been possible but run and cycle testing has been without any issue. It has been a doddle to setup and as with previous Wahoo products the simple to use approach is evident in the RIVAL.
Syncing has been seamless and the data captured very in-depth and viewable in the App. Wahoos first foray into the watch market has a well thought out, logically designed user interface that captures a wealth of data.
HR data is tracked and captured via a Philips unit so should provide accurate data. So far it trends comparable to alternative brand HR tracking.
Touchless Transition and handover are brilliant and the ability to edit data afterwards is very useful. Live Track turns out to be a very cool feature, from a safety aspect and the fun race day tracking very well thought out. At launch the RIVAL is already a very well developed and advanced GPS training device. These two features alone will be good enough to make you become a Wahooligan!
ELEMNT RIVAL is available today and can be purchased for £349.99 at WahooFitness.com