Beginner triathlete or a seasoned swim-bike-run veteran. A great tri suit can be a game changer when it comes to both speed and comfort on race day. But with so many options out there, deciding which tri suit is best for you can be a bit of a head scratcher.
Our tri suit buying guide will talk you through everything you need to know to find your perfect tri suit.
Do I really need a tri suit?
But first, let's talk about why you might want to invest in a tri suit in the first place. If you're just getting into the world of triathlon, the thought of heading out in a stretchy one-piece suit – not dissimilar to a comic book superhero outfit – might make you a little bit uneasy.
You can absolutely participate in triathlon races without having to wear a tri suit. But changing between each discipline will cause you to lose a lot of time in transition. That might not be so much of a concern if you're racing the longer distance events where 'complete' is more of a priority than 'compete'. But in short course racing, it'll mean you're putting yourself way behind the rest of the field before you've even started.
Tri suits are designed to be efficient, comfortable and ultra-fast. You won't have to get changed multiple times during your race. So your finish times will be an accurate reflection of your fitness – not your costume changing skills. A good tri suit will have a chamois pad designed specifically to offer the optimal level of comfort while you're on the bike, without soaking up a bunch of water during the swim or getting in your way during the run. And these days, the best tri suits are loaded with all sorts of aerodynamic and cooling technology. Meaning your tri suit can help you to ride faster and perform better out on the race course.
Put all of that together, and you're immediately taking time off your triathlon personal best. A tri suit is an easy win to improve your race times. Time to embrace the superhero look.
Tri suits for beginners
Newcomers to the sport might not want to invest in a premium suit right away. The good news is that there are plenty of really great entry-level tri suits out there for beginners. You just need to know what to look out for.
The first thing is the fabric. Choose a tri suit made from lightweight material which dries quickly after the swim so you can stay comfortable. Suits described as 'quick-wicking' as well as lightweight are also a great choice. The material will be designed to draw moisture away from your body for evaporation, so you're less likely to overheat.
Another key consideration when you're searching for your first tri suit is the chamois pad. Make sure the suit you're looking at has a tri-specific pad. This will mean that it's comfortable on the bike, without absorbing too much water or chafing uncomfortably during the run. Check the product description to determine if the tri suit has been designed for a specific distance. The chamois pad in a short course-specific suit might not be substantial enough for longer distances.
How should my new tri suit fit?
A tri suit should have a 'second skin' fit. That means it's tight, but it doesn't restrict your movements. When you first try your tri suit on, make sure that you can easily lift your arms above your head and you have full range of motion with your legs. Ensure that none of the seams or the leg grippers are digging in – race day is tough enough without chafe getting in your way!
Sleeved versus sleeveless
You'll notice that a lot of the top middle and long distance triathletes are favouring a short sleeved tri suit. A lot of that comes down to aerodynamics, as research suggests that fabric is faster than skin at cutting through the air. The other consideration is UV protection. Some sleeved tri suits use UV protective material, protecting your back, shoulders and upper arms from the sun. That's particularly important for long course racing where you can expect to be out on the bike for several hours before you can top up the sunscreen in T2.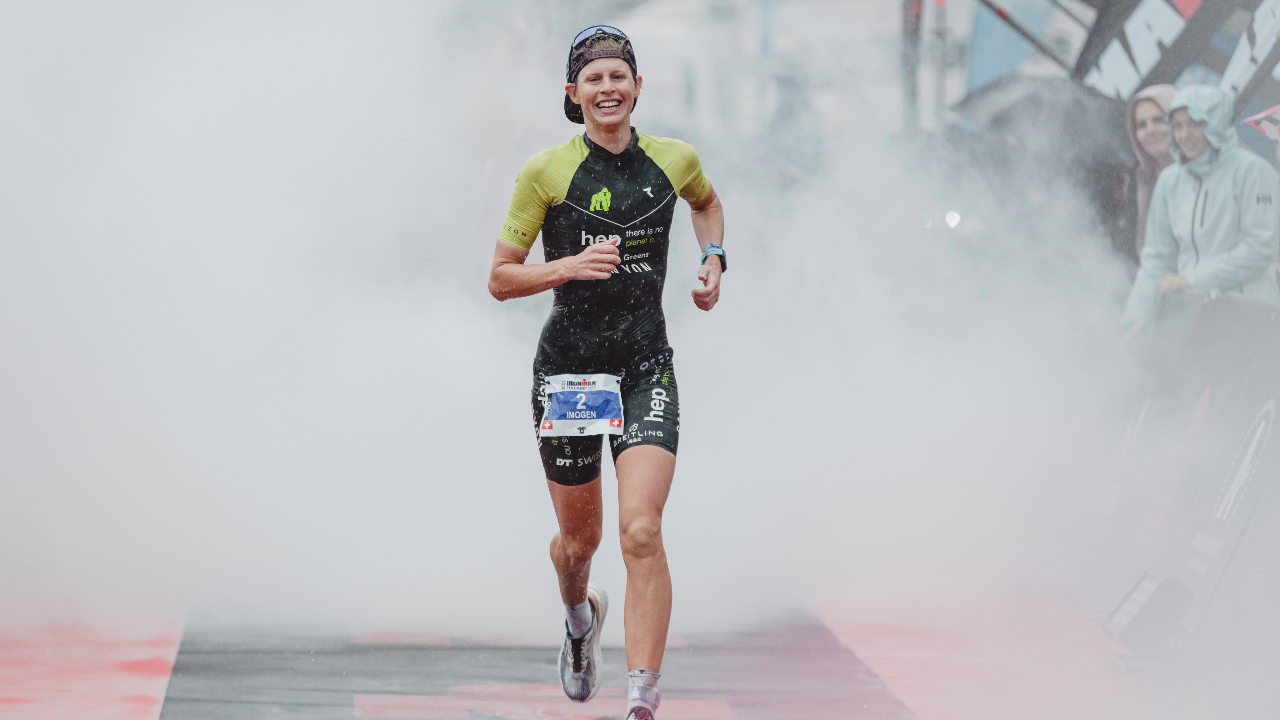 However, if you're racing shorter distances – especially if they're draft legal – then aerodynamics may not be as much of a concern. If you find you overheat in a sleeved suit, or if you're a taller athlete struggling to find a suit that doesn't feel restrictive around the shoulders then you might want to go for a sleeveless suit. Ultimately, whether you choose a sleeved or sleeveless tri suit comes down to your personal preference, and what's comfortable.
Premium suits: when is it worth upgrading?
When you're shopping for a tri suit, you'll notice that many triathlon clothing brands will offer a premium tri suit alongside their more entry-level, or mid-range suits.
The main difference with the higher-end tri suits is the level of aerodynamic tuning and performance features they'll have packed in. Some feature specific material profiles – such as raised bumps on the upper body – to reduce drag. Other premium tri suits have also incorporated additional features to promote better cooling while you race.
Taking Ryzon as an example, their Signature series tri suits place an emphasis on comfort. In comparison, their pro-level Verge series tri suits take aerodynamics to the next level and incorporate the use of Graphene Gridflow Technology for optimal cooling.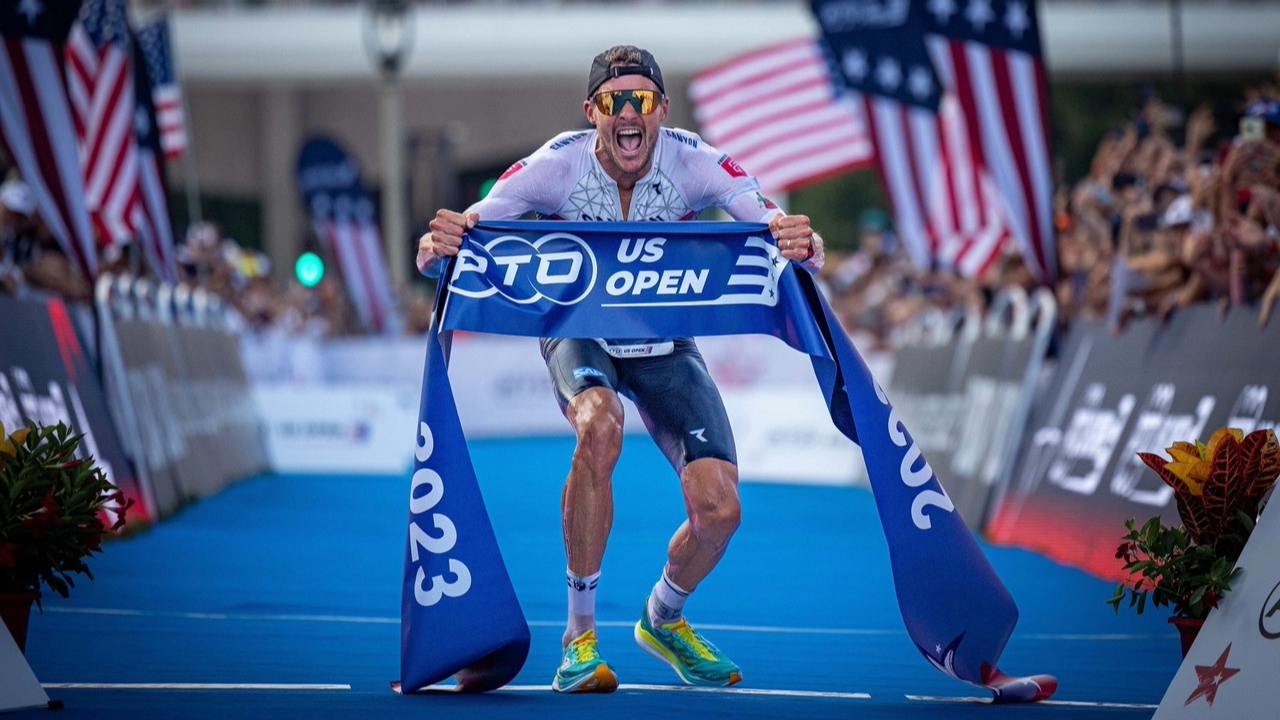 If you're still fairly new to triathlon, or if racing is more about enjoyment than chasing every ounce of performance. An entry-level or mid-range suit will absolutely do the trick to keep you comfortable. But if you're looking for that extra 1% to race as fast as possible, or if you've been racing in a mid-range suit for a while and it's not quite ticking all the boxes. Treating yourself to a premium suit might be worth the extra investment.
Tri suits for hot conditions
Got a hot weather race in the calendar? Ensuring your tri suit is designed to perform in hot conditions will be key to race day success. While some of the entry-level suits will be perfectly fine for moderate temperatures, if you're racing somewhere like Kona it's worth taking the time to search for a tri suit which will give you the best chance of staying cool.
"Cooling and thermoregulating technology in triathlon suits are invaluable for aiding run performance. They ensure temperature regulation, moisture management, reduced heat stress, comfort, and mobility. All of these factors collectively contribute to sustaining performance, reducing muscle fatigue, and optimising run times."
Look for ultra-lightweight materials, ideally complemented with mesh-panelling strategically placed to help manage body temperature. We've already mentioned Ryzon's use of Graphene technology as an innovative method of cooling. Some of the higher-end suits will also feature pockets for ice at aid stations so the icy cold water can spread across your torso for maximum cooling affect.
Women's tri suits
For female triathletes, choosing a tri suit with a female-specific fit is important to ensure you're as comfortable as possible.
A female-specific chamois pad is another key feature to look for in a women's tri suit – designed to offer enhanced comfort by placing padding where it's required for female anatomy. A chamois pad which is too wide or doesn't offer the appropriate level of support can make for a very uncomfortable bike leg.
"As obvious as it might sound, female bodies have different proportions so a tri suit with a female-specific fit will help to avoid chafing and ensure the suit fits properly – reducing drag and enhancing aerodynamics.
Typically a women's tri suit will also have a female-specific chamois pad, which is key for comfort during the bike leg. Look for brands who not only adjust the pattern measurements to accommodate waist/hip proportions. But also delve into the finer details, such as seam positions and the way panels are cut, to ensure the best fit for women.

While you can get away with wearing a unisex or men's suit, the fit won't be exact and particularly over the longer triathlon distances this can have a real impact on your comfort and performance. "
Mark Neck
Product Developer
Some women's tri suits will come with a built-in shelf bra. For some women, this light support is adequate. But many will want more support, and will require a separate sports bra. In that instance, it's sometimes better to opt for a tri suit without the built-in support so you don't have to deal with the chafe or added restriction of having double the amount of elastic around your chest.
Sustainability
For consumers and brands alike, it's becoming more of a priority to make sustainable shopping choices to do our bit in looking after the environments we're lucky enough to train and race in.
Sustainability can be a challenge for sportswear brands, where fabric durability and performance are key factors. Typically, manufacturers create the fabrics used to achieve the four-way stretch, breathability, and fast-drying features we expect from our kit using plastic materials. That has implications for the environment both at the manufacture and end of life stages.
But sportswear manufacturers are innovating, and there are more sustainable options out there. Some brands utilise recycled materials, including a particular form of regenerated nylon made from waste materials that would have otherwise ended up in landfill. Others will focus on ensuring their fabric sourcing and manufacturing processes are as green as possible.
"Ryzon places a strong emphasis on sustainability through initiatives like our ClimatePartner certification and sustainable manufacturing practices. Our commitment to sustainability is reflected in our choice of materials, with a preference for European-sourced fabrics and our 'Made in Europe' approach, which aligns with our dedication to environmentally responsible production."
When shopping for a tri suit with sustainability in mind, it's important to look not only at the fabric used in the suit itself. Also consider where it's made, shipping methods, packaging materials and durability. The longer your kit can last, the less often you'll have to replace it – playing a small part in helping fewer clothing products ending up in landfill.
The clothing industry in general can have complicated supply chains. And for consumers, knowing what kit is actually sustainable can be tricky. But, you can start by looking for brands who've held themselves accountable to sustainability goals by joining initiatives such as 'ClimatePartner' or '1% for the Planet.'
When it is time to replace your kit, take a moment to search for sportswear recycling programmes in your area. Brands and sustainability organisations often have initiatives which facilitate re-distributing kit which has life left in it, or repurposing materials to extend the product's use cycle.