Guidance, rules and advice for training in Spain
Spain is one of the most popular and easily accessible countries for European athletes to visit for holidays, training and racing. Plentiful accommodation, a wide choice of cycling-friendly areas, training facilities – all at reasonable cost – make it a a regular for many.
Like most, Spain has suffered during the Coronavirus pandemic, but restrictions are now easing, lockdowns lifted and travel is starting to look like an option. But, what is the current situation like in Spain for athletes? What are the local rules and regulations? How can you find out more information and most importantly – how can you do so in a safe manner, respecting the local requirements?
Based in Spain, Karen Parnell is a triathlon coach, tutor, personal trainer and also organises training camps through her ChiliTri (www.chilitri.com) company. She's put together a guide which will help you, should training in Spain be on the agenda in the near future.
---
How to swim, bike and run safely in Spain
As travel restrictions are being lifted, you may be thinking of planning a trip to Spain and considering going swimming, cycling and running whilst you are there. I live in Southern Spain and run swimming and triathlon camps. I have been out and about recently and know the current situation here, so thought I would share it with you.
Whilst most of the guidance and rules are the same there are some extra considerations which have been put in place to keep us all safe due to Covid-19. I've been out swimming, cycling and running for a few weeks now so here are my top tips for how to train safely in Spain and enable you to enjoy your holiday in Spain.
Sea Swimming
Sea swimming for me is the best way to enjoy Spain. You can enjoy a swim and then go to a beach-side Chiringuito for a healthy (or not so healthy), breakfast and perfectly served hot coffee.
The beaches are now fully open to enjoy swimming, paddle boarding, kayaking and much more. Here are my top tips for enjoying a safe, refreshing sea swim:
Look for beaches with lifeguard stations and make sure they are manned. It's worth noting that lifeguards will not be giving mouth-to-mouth resuscitation this summer and will be limited to chest compressions, due to Covid-19 risks.
Stay inside the yellow buoys to avoid boats, jet skis etc.
Do your homework before you go and seek out local recommendations of where to swim. See if there is a Facebook group local to where you are swimming, e.g. The Swim Spain Facebook group.
Make sure you are not swimming where boats, kayaks, jet skis or paddle boards enter the water. This is sometimes marked with a red buoy or a string of yellow buoys from the shore out to sea in a line.
Wear a tow float and never swim alone.
Make sure you know the beach rules with respect to social distancing as some beaches may require a marked-out area with little flags for you to sit in or sunbath in. There will be beach monitors to ensure you are socially distanced (1.5m) and wearing a mask when moving around.
After your swim, if you would like to retire to a beach bar or Chiringuito for a coffee or a cold beer, make sure you wear your mask to the bar and use the provided hand sanitiser when entering. You won't need to use your mask when you are seated but if you go to the toilet or leave the table you will need to wear a mask. When queuing, make sure you keep 1.5m distance.
Try to find a Blue Flag awarded beach. The Blue Flag system is a way of monitoring and signalling the best beaches in Europe and South Africa. The system is independently operated by the Foundation for Environmental Education. The blue flag is awarded to beaches that meet the Foundation's high standard which are measured across 4 categories:

The quality of the water
The level of local environmental education and information on display
The standard of the local environmental management
Safety services available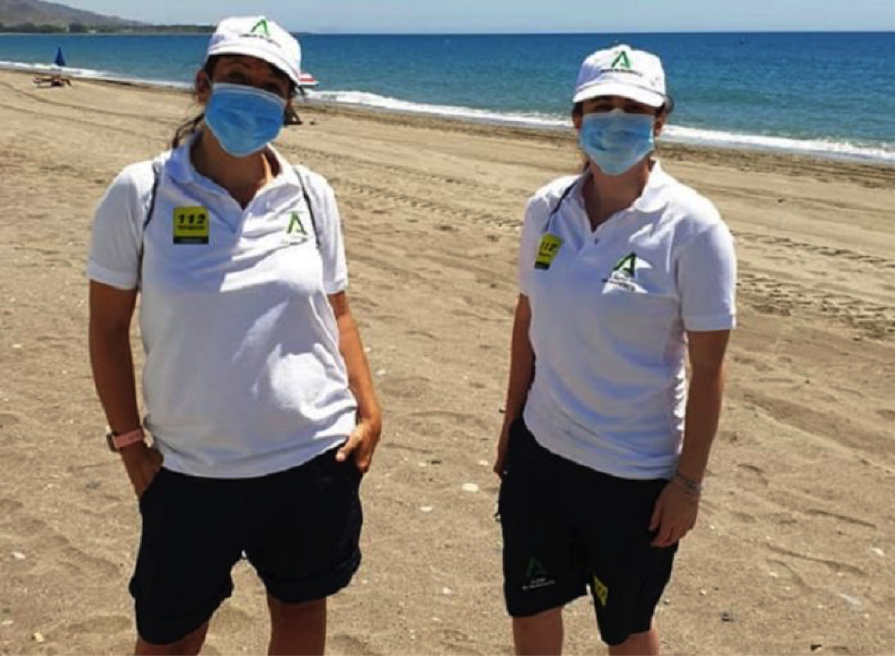 Lakes & Reservoirs
If you do venture inland to the lakes and reservoirs, check before hand if you are allowed to swim there. Once you arrive, look for a visitor or tourist office board for local rules on which you can check whether it is safe to swim. Again, use a tow float and brightly coloured hat. If you do use a wetsuit then make sure it is fully cleaned before and after your swim to stop the spread of mussels from reservoir to reservoir which is an increasing problem in Spain. Be aware if there are kayaks, paddle boards, boats, fishermen or wind surfers in the area. You may wish to wear lightweight swimming shoes to avoid hurting your feet on rocks.
Many reservoirs have great open-air picnic areas with benches and tables free to use, so maybe take a picnic with you to enjoy the natural parks after your swim.
Always do your homework before you plan to swim in the sea or lakes in Spain as conditions do change.
Suggested Packing list:
Mask & Hand Sanitizer
Tow Float
Good quality pair of googles and Cressi anti-fog (this is by far the best product I have used to keep my goggle clear when sea or lake swimming)
Wetsuit (depending on water temperature you may not need one) and ultra-glide to stop chaffing.
Brightly coloured swimming hat and a pair of flip-flops
Towel, sunscreen, drinking water
Mobile phone with 112 in dialling list (this is the number for emergency services in Spain and the EU)
It's a good idea to have an ID bracelet with any allergies & medication etched in e.g. ICE ID
First aid kit with plasters, Germolene and Anthisan for bites and stings
Up to date EHIC card and travel insurance
Useful links:
If you like Apps then it's worth downloading the Eltiempo.es App which shows local beach weather, weather warnings, sea temperature and sea conditions.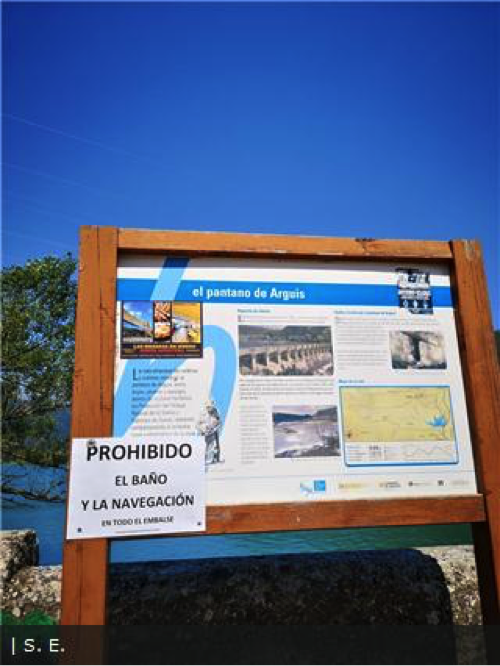 Cycling
Cycling in Spain is amazing and unlike other countries enforces a strict, safe distance for cars to overtake cyclists which is 1.5m (the same as the current social distancing rules). You will need to take a mask with your everywhere which is law here, but you will not be required to wear it during cycling. There is a heavy fine for not having one with you. You will need to put your mask on when you get off your bike and walk to a restaurant, back to your villa etc. Socially distance when you are riding and group size is limited to 25 with a coach. It's worth bringing your Federation card with you to show you are an athlete and have insurance via your Home Nation. Apart from the usual nutrition and hydration (and mask), its worth packing hand sanitizer, mobile phone, puncture repair kit and always wear a helmet. The advice is to clean your bike and clothing after every ride.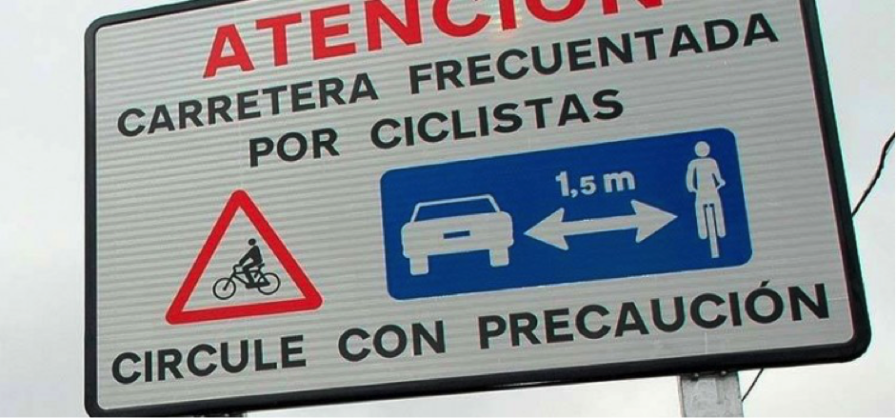 Running
Running is pretty relaxed out here but remember to take a mask with you and observe the 1.5m social distancing rule. It's worth remembering that these are laws out here rather than advice, and you could be fined for not following these rules. As with cycling you don't need to wear your mask whilst running but you will need it when you are walking to your car, villa, shops etc. There are plenty of coastal and mountain running routes to enjoy and easily be socially distanced. You can run socially distanced in groups of 25 – 40 depending on where you are in Spain.
There may even be the odd running event here like the World's Fastest Marathon (www.worlds-fastest-marathon.com) in Granada on October 9th 2021. Just like last year, this dashing marathon will take place in the Sierra Nevada Mountains in Granada, Spain. With an average descent of 4.6% and an altitude drop of 1,938 meters (6,358 feet), this certified Boston-qualifier is the perfect route to smash your PB.
In Summary
The measures to enjoy swimming, cycling and running in Spain are not that onerous but just take a little time to get used to. I have masks everywhere, so I don't forget them! I hang one from my car rear view window, several by the front door, in my bike bento box and running pouch!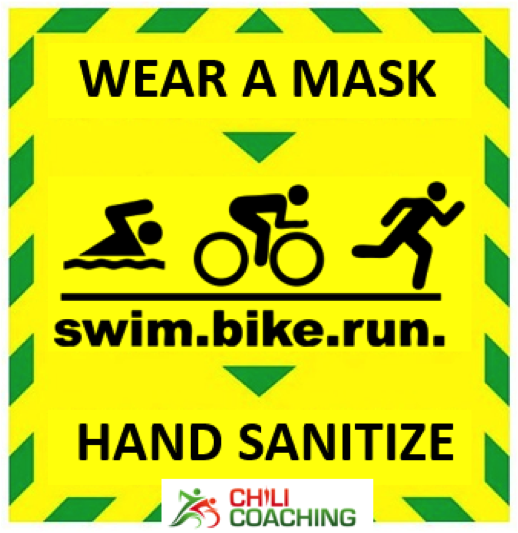 ---
Karen Parnell is an ASA Open Water Swimming Coach, IRONMAN® Certified Coach and British Triathlon Federation (BTF) Level 3 High Performing Coach and Tutor. She is also a qualified Personal Trainer.
Karen is based near Malaga in Southern Spain where she runs ChiliTri coaching and camps. www.chilitri.com