Scores of the doors (part two) from Târgu Mures
(Click HERE for the Cross Duathlon report from Transilvania)
It's been a busy few days in Târgu Mures, Romania, with the Transilvania European Cross Festival hosting not one, but two ETU European Championship events for the off-road racers. Following the Duathlon on Thursday and Friday, the Cross Duathlon took place on Saturday and Sunday.
As always, British athletes were there in force – and here is our roundup of the medals.
William Hammerton completed a double in the 70-74 category, while Claire Hitchings extended her run of success with Gold in F45-49, defending the title she won last year in Switzerland.
In total, seven medals including those two Gold's were collected, to add to the ten from the Cross Duathlon event.
Târgu Mures ETU Cross Triathlon European Championships – Saturday 29th July 2017
1km swim | 23.75km cycle | 3.1km
GOLD (2)
Claire Hitchings – 45-49 Female AG
William Hammerton – 70-74 Male AG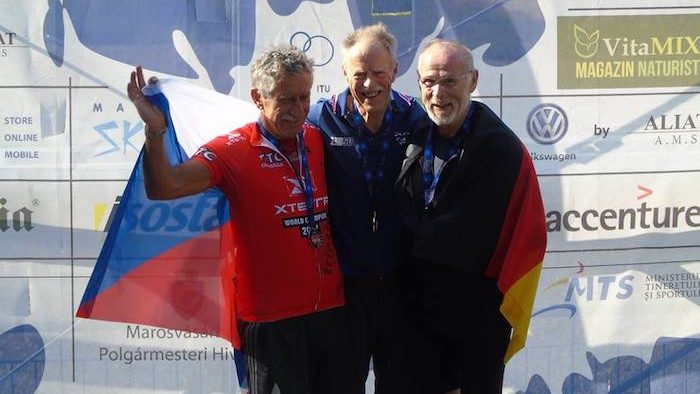 SILVER (4)
Alex Rhodes – 25-29 Male AG
Emily Harper – 30-34 Female AG
Guy Dunscombe – 35-39 Male AG
Renell Brennan – 45-49 Female AG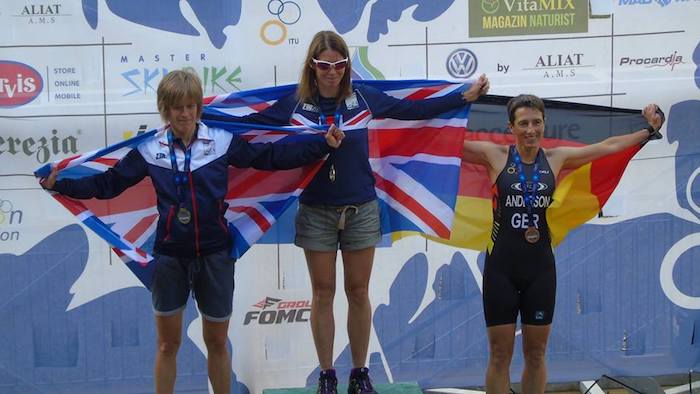 BRONZE (1)
Joanne Pitten – 40-44 Female AG