Penticton ITU Multisport World Championships Festival draws to a close
Great Britain Age-Group medals in Long Distance and Aquabike World's
The final events in Canada at the inaugural ITU Multisport World Championships Festival in Penticton were the ITU Long Distance Triathlon and ITU Aquabike World Championships.
The Elite race in the Long Distance were won by Lionel Sanders (CAN) and Sarah Crowley (AUS), reported separately HERE, while the Aquabike is an Age-Group only addition added to the schedule for the first time this year.
The Great Britain Age-Group team collected five medal in the Long Distance with a further three in the Aquabike, the full listing of which are provided below.
The fastest GB Long Distance female was Sophie Bubb, who took Silver in F35-39, adding to the same medal she won last year in Oaklahoma. She was the third fastest female Age-Grouper of the day, across all divisions.
"This result has left me with mixed feelings," Bubb said. "Winning a silver medal at a world championship is clearly very special but it wasn't what we came over here for. Ultimately Jaime was just very slightly better than me on the day and I just couldn't quite match her pace on the run. My performance and times were actually better than we'd hoped so I need to recognise that, and I'm sure I'll be happier once everything has calmed down. There were big pluses I really enjoyed the day, I came away injury free and excited to race again."
Pete Eggleston was the fastest GB Age-Group male, a performance which earned him the Silver medal in the M45-49 division.
Britain's two Gold medal winners in the Aquabike, Amy Pritchard (35-39) and Maria Powell (50-54) both added to Silver medals won in the Aquathlon World Championships on Friday. Amy's Aquabike victory margin was just two seconds…
Penticton ITU Long Distance Triathlon World Championships – Sunday 27th August 2017
3km swim / 120km bike / 30km run
Great Britain Age-Group Medals (5)
Gold (1)
Carolyn Craik (50-54 Female)
Silver (3)
Jack Schofield (20-24 Male)
Sophie Bubb (35-39 Female)
Pete Eggleston (45-49 Male)
Another #WorldChamps age-group🥈for this amazing lady!! @ITUmultisport @BritTri with @thezhotels. 🇺🇸 simply better today by just 2 mins. Xx pic.twitter.com/9tMXWjU2O7

— Sophie Bubb (@SophieBubb) August 27, 2017
Training is cheating. #itu #penticton #tri247 pic.twitter.com/Pg52P9yH8q

— Jack Schofield (@JackyScho) August 28, 2017
What a day, didn't expect to medal @ITUmultisport today, wouldn't have been possible with @Loobus and her support #leftitalloutthere pic.twitter.com/rgE54FVadv

— Pete Eggleston (@EgglestonPete) August 27, 2017
Bronze (1)
Bethan Samuel (30-34 Female)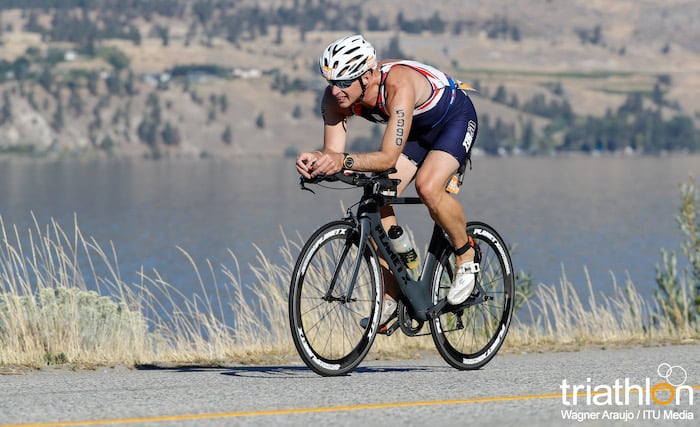 Penticton ITU Aquabike World Championships – Sunday 27th August 2017
3km swim / 120km bike
Great Britain Age-Group Medals (3)
Gold (2)
Amy Pritchard (35-39 Female)
Maria Powell (50-54 Female)
Bronze (1)
Joanna Lewis (60-64 Female)