The final race in the 2022 UK and Ireland IRONMAN circuit took place on Sunday at IRONMAN 70.3 Weymouth.
As was the case in 2021, this was an Age-Group only event, but there were still some familiar names and high quality winners topping the podium in Dorset.
Donald does it again
Can anything stop Donald Brooks? The 45-49 category is seemingly a race for second whenever he starts, and as was the case in Weymouth, athletes of of any age beating him is often an impossible task.
This year alone, he has won the European Championships over Sprint (Olsztyn) and Standard (Munich) distances. At British level, he's won at Standard (Leeds), Sprint (Cardiff), Aquathlon (Eton) and Duathlon (Oulton Park), won the Long Course Weekend overall and probably a lot more that I'm not even aware of. Impressive consistency, and frequency, of racing.
Donald finished 1:22 clear of Lewis Donovan (18-24) on Sunday, who was also third overall recently at 70.3 Swansea. Third quickest overall was Will Grace (Endurance Hub Tri Team), who tops the M25-29 standings.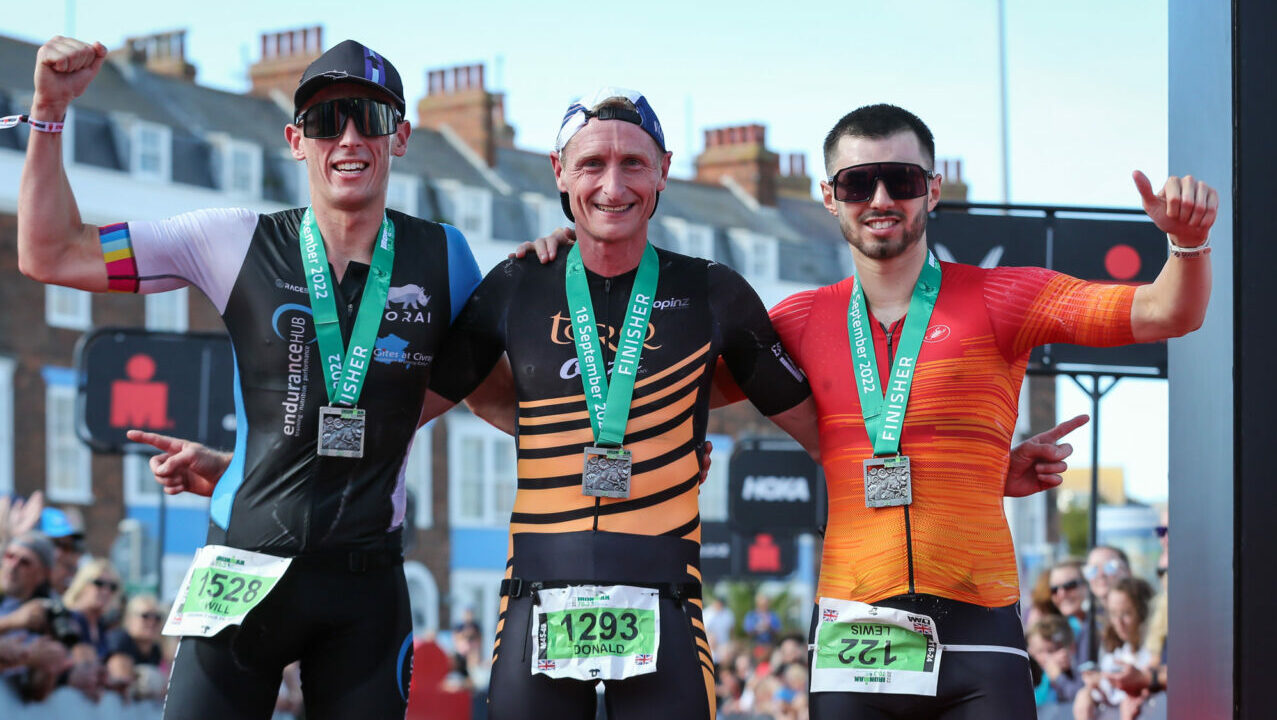 Mum's the word for Natalie
'Back in the day' under her maiden name of Barnard, Natalie Lawrence represented Great Britain internationally at Junior and U23 level. She later finished third in the Pro ranks at IRONMAN 70.3 Galway and in the same position at the Lisboa International, both in 2012.
Ten years on – and now married with four children – Natalie is still performing well. She was the quickest overall at IRONMAN 70.3 Egypt last year, and also won her F35-39 category earlier this season at IRONMAN 70.3 Mallorca.
In Weymouth she finished 8:45 ahead of Mimi Carlton (F25-29) in second place, who in turn was less than a minute clear of Lucy Mapp in third. Lucy stepped up one place from her fourth overall last year, while also taking the F30-34 category win.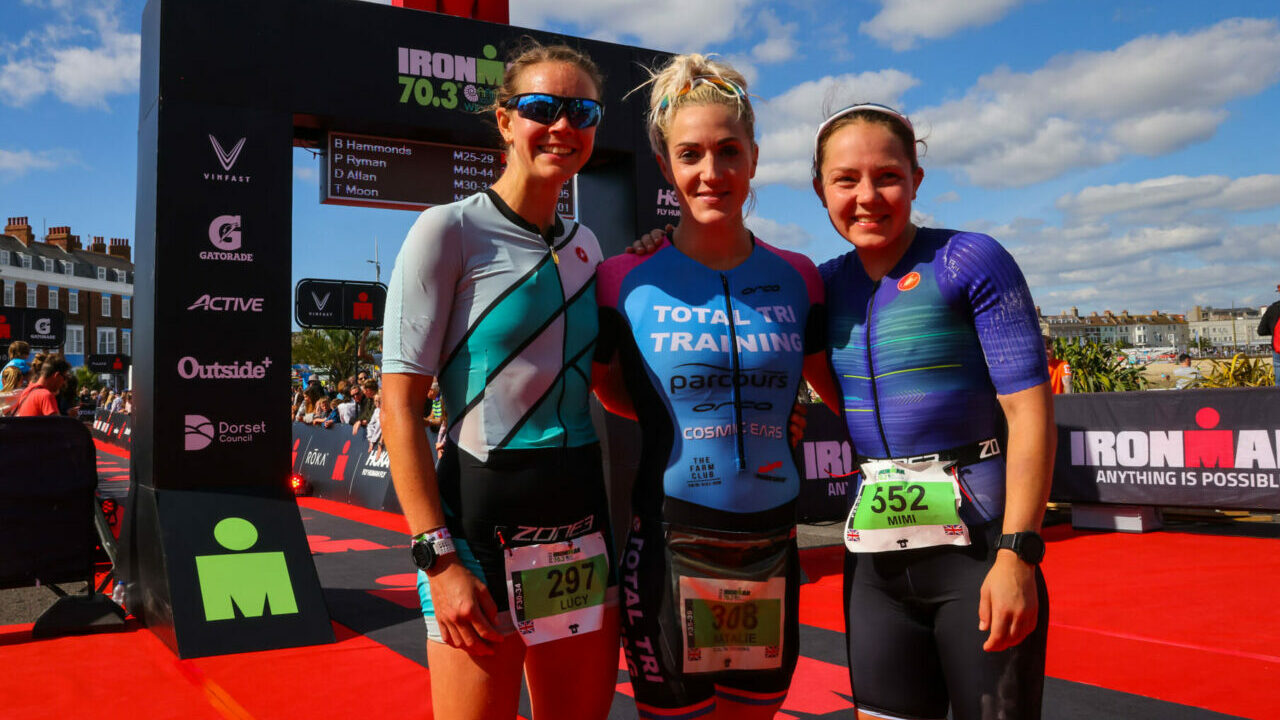 With great thanks once again to Huw Fairclough (www.huwfaircloughphotography.co.uk) / IRONMAN – we've got pictures from the post-race awards on Sunday of the podium finishers.
IRONMAN 70.3 Weymouth 2022: Age-Group winners
MALE
18-24: Lewis Donovan (GBR) – 4:12:33
25-29: Will Grace (GBR) – 4:16:54
30-34: Olivier Gerbron (FRA) – 4:32:41
35-39: Bjorn Thelin (SWE) – 4:36:17
40-44: Phil Murphy (GBR) – 4:31:41
45-49: Donald Brooks (GBR) – 4:11:10
50-54: Darren Orchard (GBR) – 4:37:52
55-59: Paul Slone (GBR) – 4:54:52
60-64: Dave Kelly (GBR) – 5:13:59
65-69: Martin Bragg (GBR) – 5:51:10
70-74: Chris Kennard (GBR) – 7:12:17
FEMALE
18-24: Francesca Ryde (GBR) – 4:55:57
25-29: Mimi Carlton (GBR) – 4:51:01
30-34: Lucy Mapp (GBR) – 4:51:47
35-39: Natalie Lawrence (GBR) – 4:42:16
40-44: Hannah Worth (GBR) – 5:04:37
45-49: Emma Caplan (GBR) – 5:05:06
50-54: Anita Howe (GBR) – 5:13:12
55-59: Juliet Vickery (GBR) – 5:33:34
60-64: Jane Wiley (GBR) – 5:53:53
65-69: Trycha Carling (GBR) – 7:24:45
Podium Pictures