Last Sunday's debut edition of IRONMAN 70.3 Swansea took place in sunny conditions and seemed to gain widespread praise from Pro and Age-Group athletes alike.
We've already reported on the professionals, where pre-race favourites Alistair Brownlee and Kat Matthews took the honours. Here's our wrap on the amateur athletes who excelled in south Wales.
Duxbury and Goodfellow top speed charts
Rebecca Duxbury (25-29) is a familiar name on these pages. She took second place in her category at the IRONMAN World Championship, St George, when racing as part of the Zwift Academy Triathlon Team. She was the quickest female amateur in Swansea, 4:41 clear of Kate Curran. Laurie Gray (Total Tri Training) was third fastest, 7:26 back – with all three in the same 25-29 division.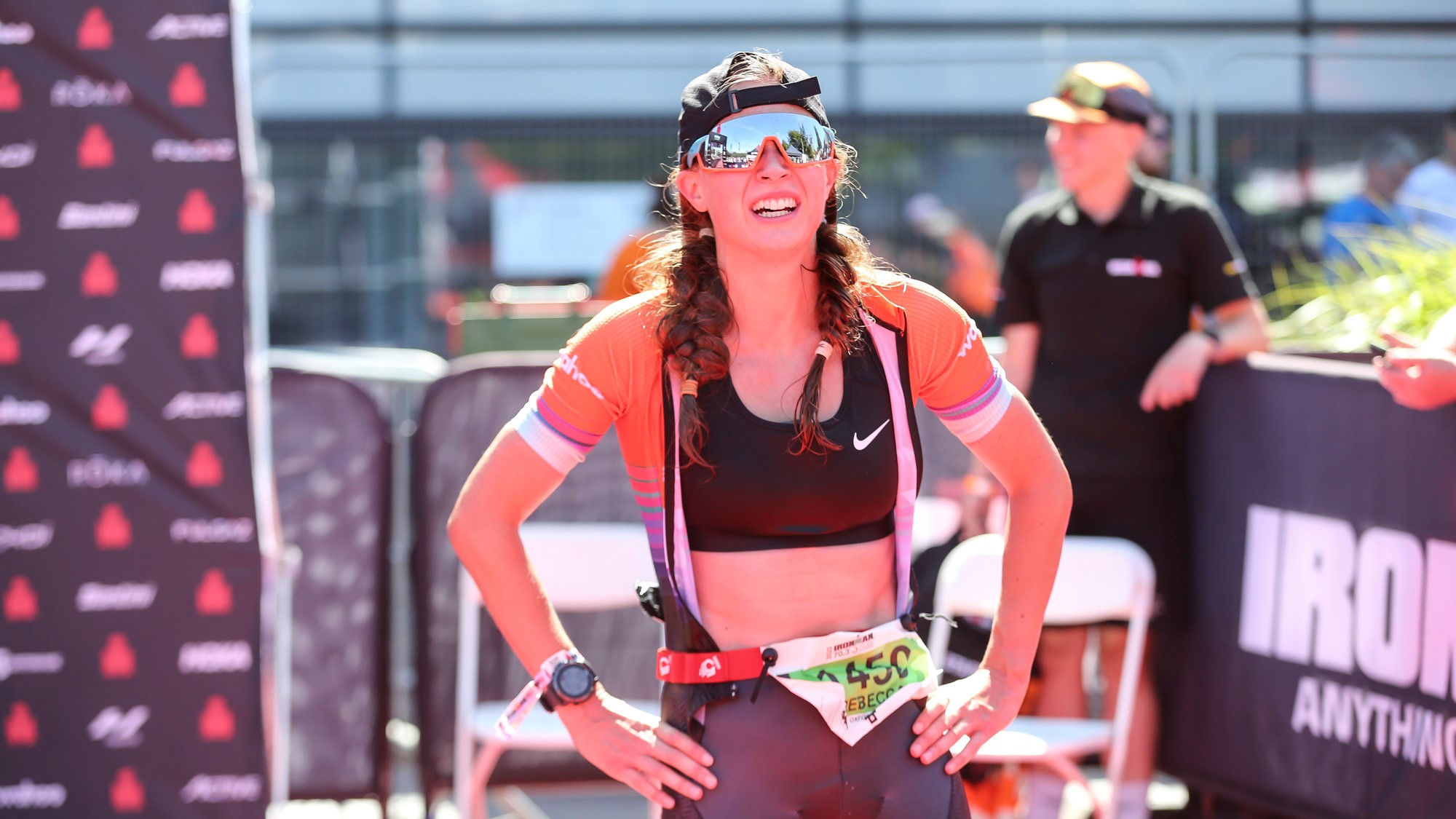 The was also a deja vu sensation for the men, where Ben Goodfellow (Team NFT) again led the way. He did the same earlier in the season at IRONMAN 70.3 Staffordshire. Will Crudgington was next up, 3:52 back (and winning M18-24) with Lewis Donovan (also in the 18-24 category) third fastest overall, 4:43 behind Ben.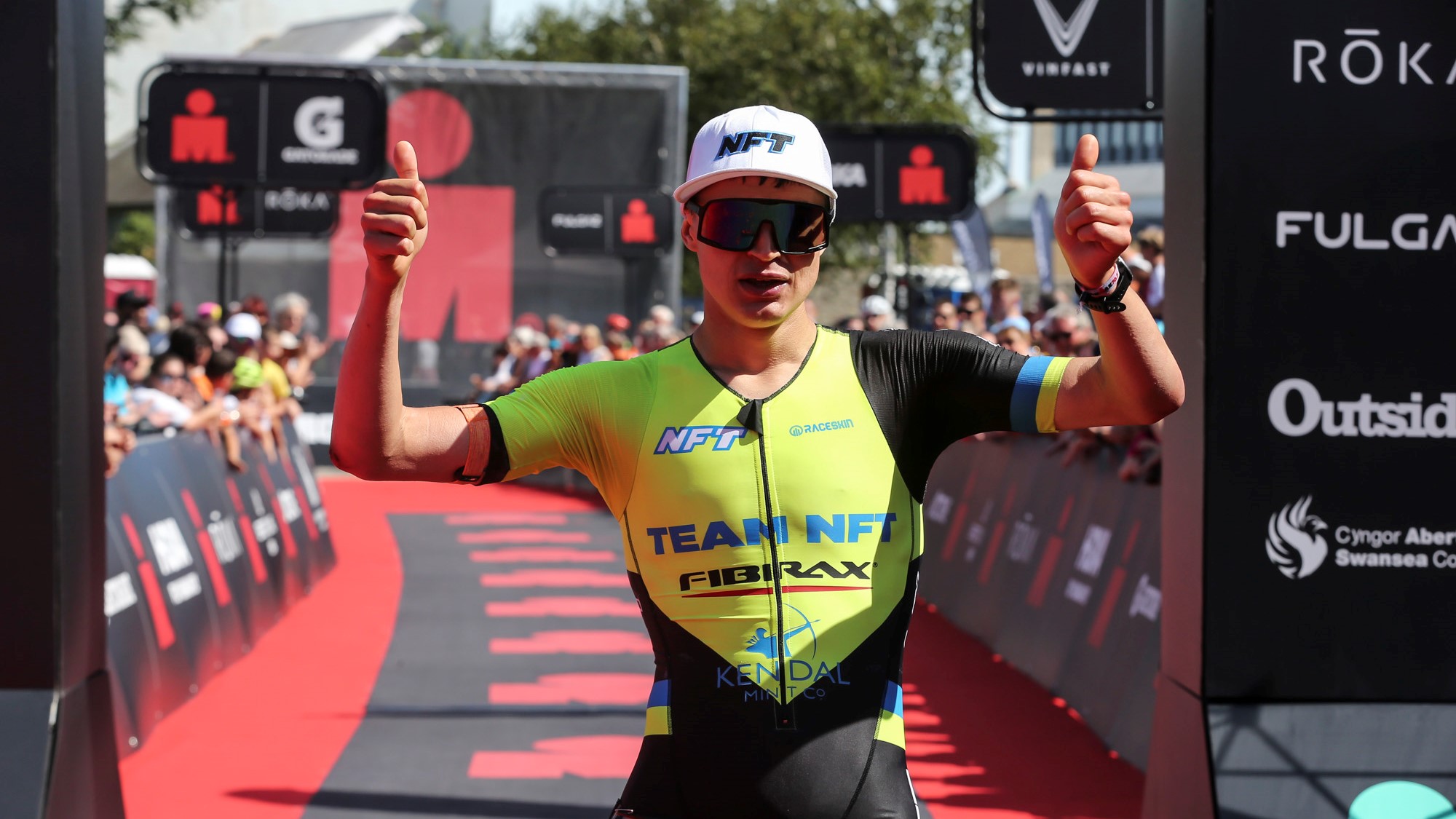 The M65-69 category had a very familiar name topping the podium – Rodolphe Von Berg. Rodolphe senior is the father of the recent IRONMAN France champion (and himself a previous IRONMAN and IRONMAN 70.3 World Champion in his category). He was up against Martin Gannon, the current M65-69 IRONMAN World Champion, and not surprisingly they finished well clear of third place. Top quality racing!
With great thanks once again to Huw Fairclough (www.huwfaircloughphotography.co.uk) / IRONMAN – we've got pictures from the post-race awards on Sunday of the podium finishers.
IRONMAN 70.3 Swansea 2022: Age-Group winners
FEMALE
18-24: Rhianne Hughes (GBR) – 4:51:58
25-29: Rebecca Duxbury (GBR) – 4:33:28
30-34: Carys Mai Hughes (GBR) – 4:56:54
35-39: Rebecca Bennett (GBR) – 5:21:26
40-44: Toni Senior (GBR) – 5:12:58
45-49: Celia Boothman (GBR) – 5:13:34
50-54: Penny Butterfield (GBR) – 5:36:24
55-59: Jo Gundle (GBR) – 5:50:53
60-64: Elizabeth Gannon (GBR) – 6:11:11
65-69: Janet Watson (GBR) – 7:49:17
MALE
18-24: Will Crudgington (GBR) – 4:14:46
25-29: Benjamin Goodfellow (GBR) – 4:10:53
30-34: Jonathan Koos (HUN) – 4:23:30
35-39: Sion Slyman (GBR) – 4:22:15
40-44: Oliver Simon (GBR) – 4:22:40
45-49: Mark Amdt (GBR) – 4:41:24
50-54: Pete Eggleston (GBR) – 4:47:44
55-59: Stuart Campbell (GBR) – 4:49:51
60-64: Dave Kelly (GBR) – 5:16:19
65-69: Rodolphe Von Berg (BEL) – 5:14:05
70-74: Alex Heron (GBR) – 6:51:39
Podium Pictures