Last Sunday's IRONMAN 70.3 Staffordshire saw around 1,700 athletes head to the West Midlands to race in the first UK M-Dot race of the 2022 season. As with the 2021 edition, this was an age-group only race.
Close call
There was just 11 seconds difference in the women's race between the fastest athlete overall, Anna Lawson (25-29), and second placed Emily Freeman (30-34). Anna won the full distance IronBourne Triathlon last year, while Emily was recently announced as a member of the Zwift Academy Tri team for 2022.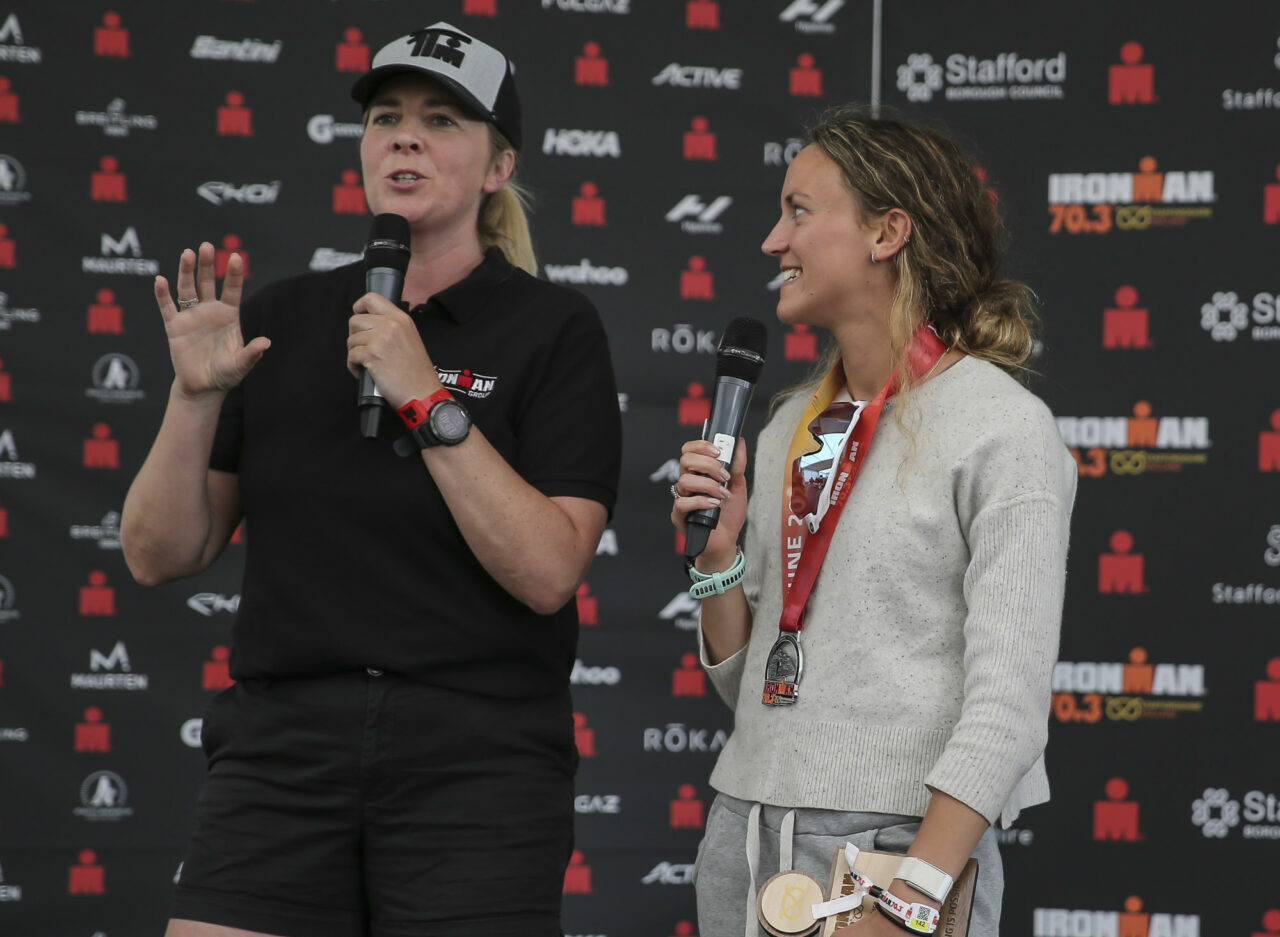 The fastest male athlete on the day was Benjamin Goodfellow (25-29), who was just 50 seconds quicker than twice Outlaw Triathlon champion, Kit Walker.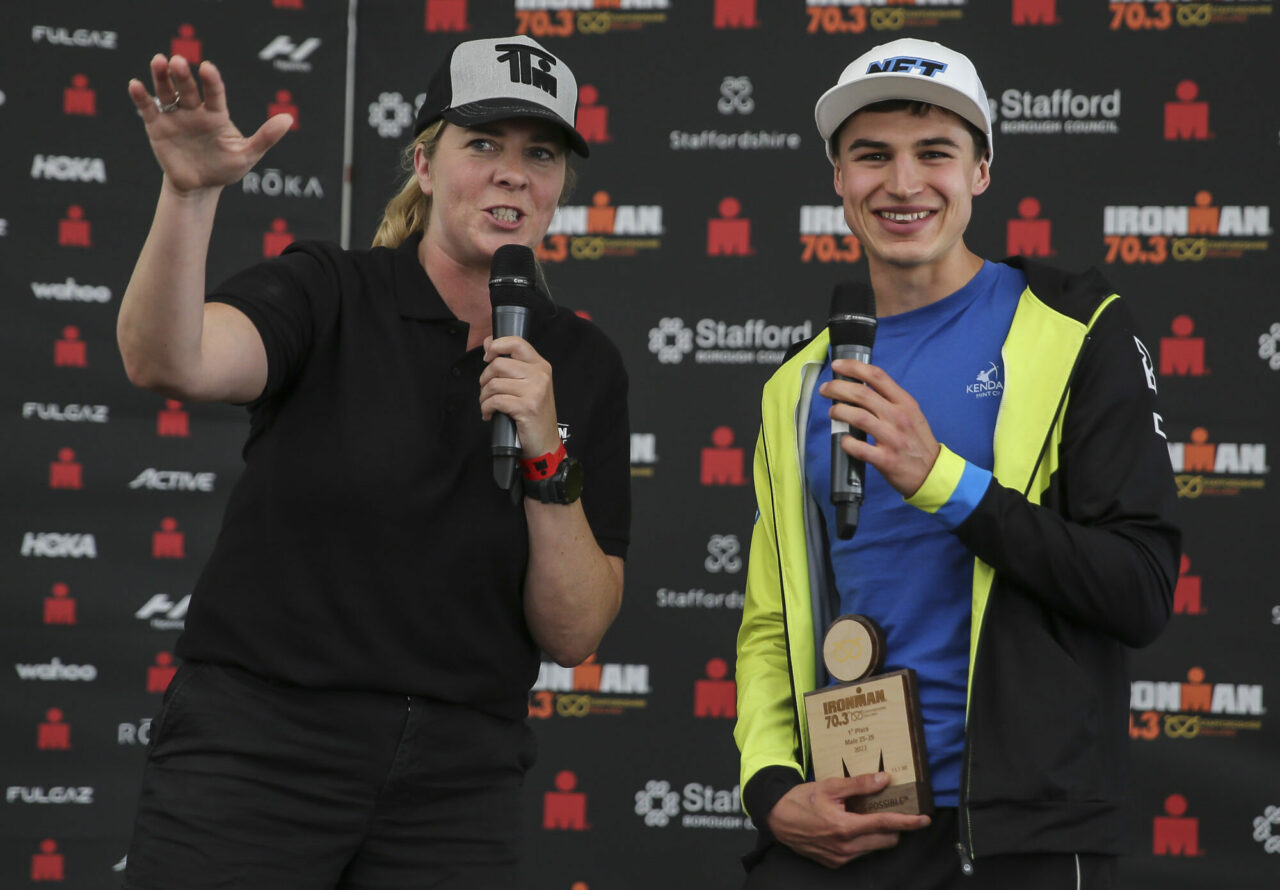 With great thanks to Huw Fairclough (www.huwfaircloughphotography.co.uk) / IRONMAN – we've got pictures from the awards collection post-race on Sunday of the podium finishers.
We would also like to take this opportunity to pass on our sincere condolences to the family and friends of Andy Hey, who tragically died after requiring emergency medical attention during the swim portion of the race. A fundraising page has been set up to help support his wife and children during this incredibly difficult time.
IRONMAN 70.3 Staffordshire 2022: Age-Group winners
FEMALE
18-24: Aoibh Clarke (IRL) – 5:25:22
25-29: Anna Lawson (GBR) – 4:40:55
30-34: Emily Freeman (GBR) – 4:41:07
35-39: Michelle Holmes (GBR) – 4:57:42
40-44: Natalie Curgenven (GBR) – 5:07:10
45-49: Debbie Clarke (GBR) – 5:38:23
50-54: Shona Girdwood (GBR) – 5:37:57
55-59: Jenny Jeeves (GBR) – 5:23:44
60-64: Cheryl Hutchins (GBR) – 6:05:14
65-69: Jane Holmes (GBR) – 6:53:45
MALE
18-24: Michael Cashmore (GBR) – 4:19:20
25-29: Benjamin Goodfellow (GBR) – 4:09:45
30-34: Kit Walker (GBR) – 4:10:36
35-39: Mark Fanning (GBR) – 4:30:25
40-44: Richard Whitfield (GBR) – 4:33:40
45-49: Mark Amdt (GBR) – 4:40:44
50-54: Scott Whittlestone (GBR) – 4:40:06 **
55-59: Peter Younghusband (GBR) – 4:45:34
60-64: Neil Hunter (GBR) – 5:03:36
65-69: James Allan (GBR) – 5:46:23
70-74: John Booth (GBR) – 7:47:09
(** Scott also won M50-54 in 2021)
Podium Pictures