One of the most prized goals of many top performing amateur athletes in recent years, six athletes have today been announced as the members of the 2022 Zwift Academy Tri team.
First launched by the global fitness platform in 2018, the program sees amateur athletes provided with close on pro-level support from some of the top brands in the sport, as they seek age-group success at the IRONMAN World Championship. For the first time since 2019 – fingers crossed – that will see this group heading for the IRONMAN World Championship in Kona in October.
The Package
Once again, Specialized will be supplying the team with bikes, race kits, shoes, helmets, and money-can't-buy performance experiences.
Wahoo is providing the full Wahoo ecosystem, which will likely include the their KICKR indoor trainers, bike computers, GPS sports watches and more
As a new addition this year, WHOOP joins as the performance and recovery partner.
Each team member will be receiving eyewear and swim apparel from ROKA with Precision Fuel & Hydration joining to provide the team's sport nutrition.
The team will have plenty of experience to call on too, with Tim Don and Sarah True returning as Zwift Academy Tri team mentors
The Team
Over 150,000 people signed up for Zwift Academy. All those that completed the program's 10 structured workouts and four progress rides and runs, graduated with a chance to make the final team selection process. The final six members were selected based on their Zwift Academy performance, past race results and team fit.
Hailing from across the globe, the Zwift Academy Tri Team competing in 2022 is:
Gro Henge Jermstad, Norway. Gro's first ever triathlon was Norseman in 2013 and she's gone from strength to strength from there.
Lars Wichert, Germany. Lars is a former Olympic rower and topped the podium on his first triathlon in Hamburg.
James Martin, Australia. James works in the financial industry and is hoping to take the leap to the pro ranks.
Emily Freeman, UK. Emily comes from a swimming background and currently works in the hospitality industry in Dorset.
Karrie Stewart, USA. Karrie is a small business owner in Seattle, with her first triathlon race only in 2019.
The British connection continues
As one of the strongest nations in the sport, and one of the key markets for Zwift, British athletes have been an ever-present on Zwift Academy Tri teams:
Bex Rimmington was part of the first squad in 2018.
Ruth Astle and Paul Lunn were part of edition two, which saw Ruth finish as first amateur athlete overall, since going on to the Pro ranks where she won two IRONMAN races in 2021.
Thanks to the impact of the global pandemic, the third intake to the program are currently preparing for the delayed 2021 IRONMAN World Championship in St George, where Rebecca Duxbury carries British hopes of success in the Zwift colours. She recently had a great race at IRONMAN 70.3 Lanzarote… before getting married a few days later!
Both of the British athletes selected for the 2022 squad have Kona experience.
Neil Eddy is a previous ITU Long Distance Triathlon AG World Champion, and back in 2019 – his third consecutive race in Hawaii – he earned second place in the M30-34 division. Can he go one better in M35-39?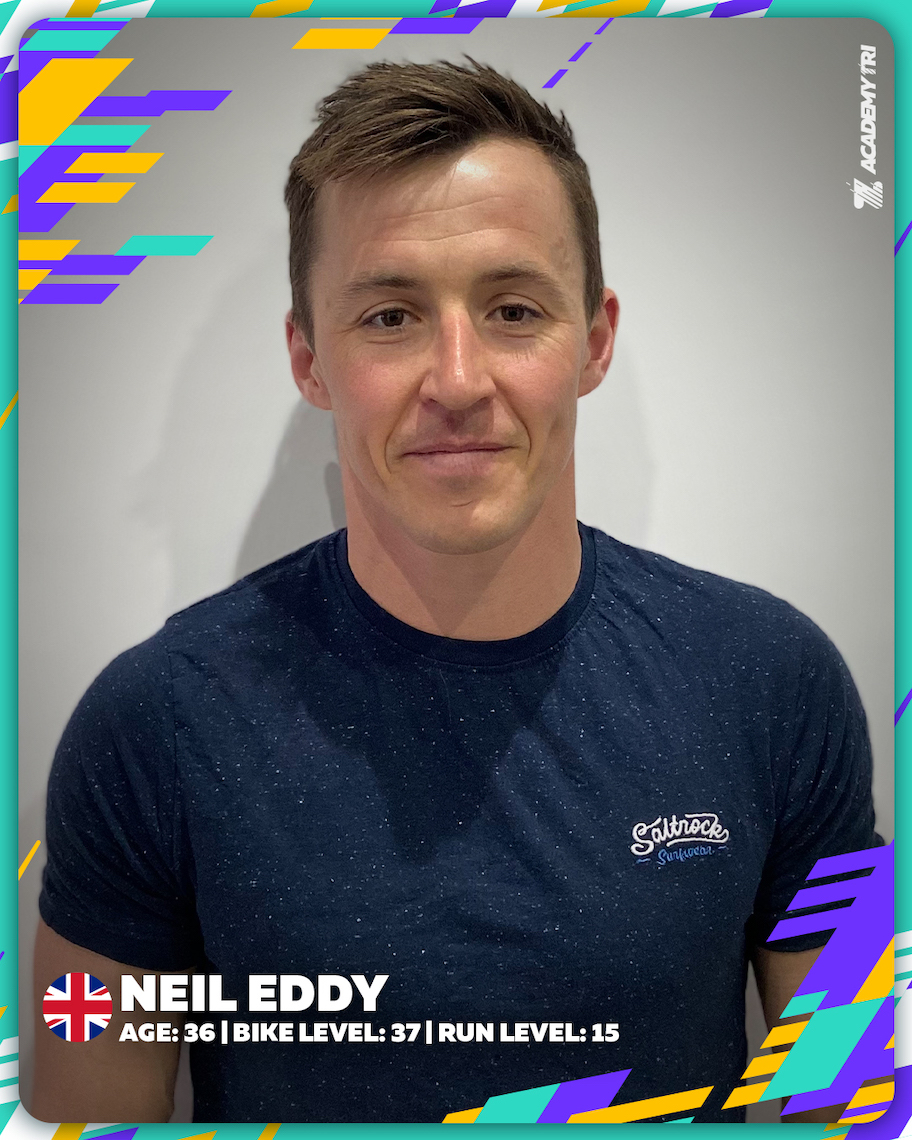 While Neil has been a top performing age-group athlete for many years, with his first international races 15+ years ago, Emily Freeman has had a rapid and recent rise.
When we did our GB Umeke winners roundup from Kona in 2019, we found out that Emily had gone from her first ever triathlon (which she won), to IRONMAN UK (winning her AG) and then finishing fourth in Hawaii in her F25-29 category in just five months.