This weekend, Sam Holness is set to become the very first openly autistic athlete to compete at the IRONMAN World Championships in Kona, Hawaii.
The London based athlete, who is coached by his father Tony, will face his biggest challenge yet as he prepares to complete one of the hardest IRONMAN races in the world.
The road to Kona
Sam, or 'Super Sam' as he's often referred to, has had his sights set on competing at the IRONMAN World Championships for some time. After competing at the 2021 IRONMAN 70.3 World Championships in Utah, Holness went on to complete his first IRONMAN distance event at IRONMAN Frankfurt this year, which doubled as the IRONMAN European Championships.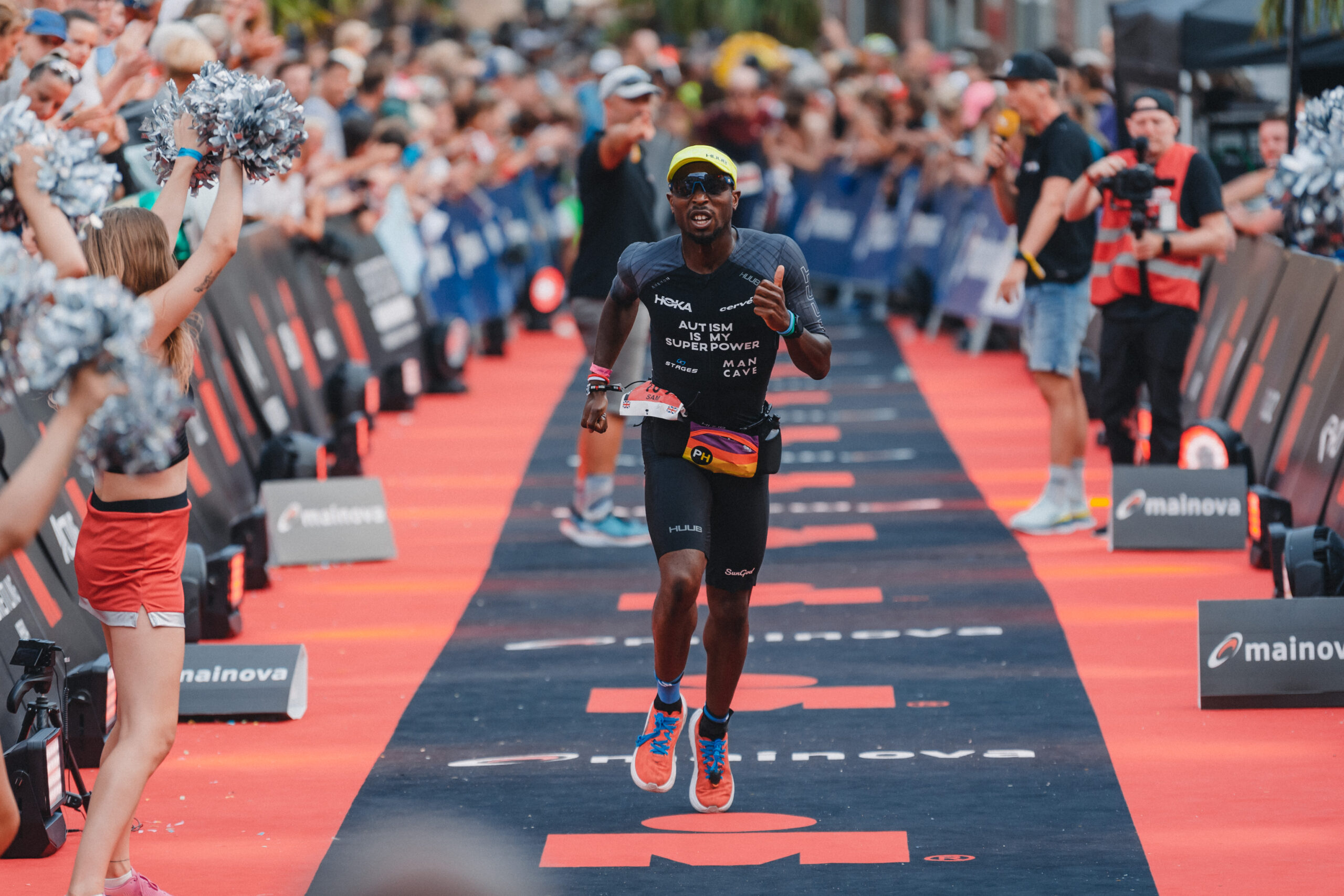 At 29 years old and having raced his first triathlon in 2016, both Sam and his Dad acknowledge that he is a late arrival to the sport, but are keen to emphasise that this is not a deterrent to Sam's aspirations.
Father and coach Tony said: "I've been told too often that Sam has the odds stacked against him as he started the sport late, but I have the opposite perspective and think although he had his first IRONMAN this year, he has the physiology of a twenty year old because his body hasn't suffered from the rigours of triathlon training from the ages of 10-11".
Sam also shares his father's positive perspective on the matter, stating that "whilst I came to the sport very late", he still has big goals, including "winning a major race by 2025", with Kona offering a great opportunity to "race alongside and learn from the very best".
In preparation for the race, Sam has been banking some big volume weeks, with his training schedule meaning that for up to 24 hours a week, he is either in the pool, on the bike or out on the run.
Sam's attitude towards training and racing, which his coach describes as "focused, determined and driven" means he's often "the first at training and the last to leave", hasn't gone unnoticed by some of the leading brands in the sport of triathlon. Heading into Kona, Sam has the backing of a number of sponsors, including Hoka running shoes, Cervelo bicycles, Stages Cycling and British brands HUUB wetsuits and clothing and SunGod sunglasses, as well as British men's skin care brand Man Cave.
The support of these brands, combined with the backing of his parents and coach Tony, could be the perfect combination for Sam as he tries to realise his dream of becoming the first professional triathlete with autism.
Father and son team
Whilst the journey of the father-son team to Kona hasn't always been easy, coach Tony feels his initial hopes for his son as a parent carried over to his aspirations for Sam as a coach. Speaking about the family's outlook on raising a son with autism, Tony said that "we always knew that we could nurture him and find his gift".
Tony emphasizes that Sam is "an amazing athlete and an amazing person", and as parents he and his wife Marilyn felt like they "needed to crack the autistic code and find his gift", which in turn led the family to triathlon.
Tony did initially feel some apprehension in coaching Sam, admitting that "sometimes I question my ability to coach Sam as I don't have a background in coaching", but now draws strength from the success of other father-son coaching relationships, such as the one shared by professional triathlete Sam Laidlow and his father.
The Frenchman, who will also be competing in Kona, shares a similar philosophy on the coach/father role as Tony, with the latter saying "I think Sam Laidlow said it best in one of his interviews that, whilst his Dad might not be the best coach, his Dad is the best coach for him".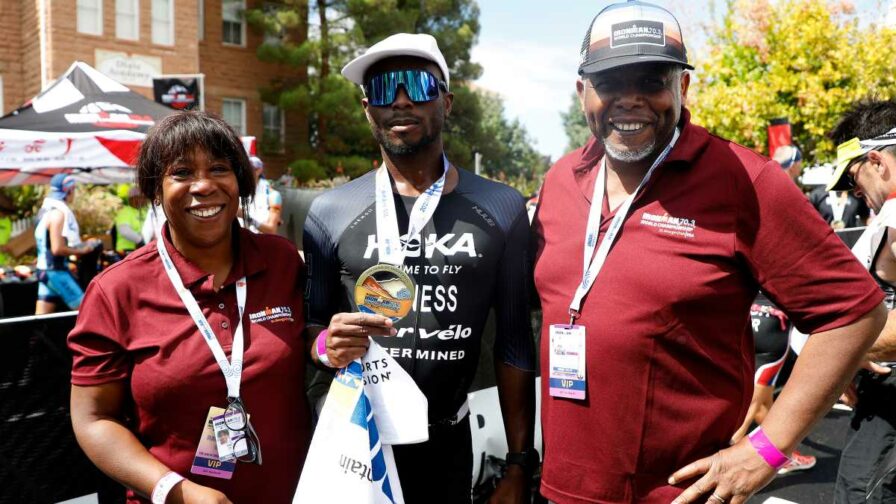 Ahead of Saturday's race, Tony perfectly summarised what the occasion means for the whole Holness family, stating that "coming into Kona, it's the biggest race of his life and as a coach it's the biggest race of my life". However the race goes, both Tony and Sam are sure of one thing, that "the journey has been amazing".