Canadian long distance triathlon star Cody Beals has opted out of racing at the IRONMAN World Championships in Nice, as the PTO World #51 shared that his race schedule for the summer along with his reasons for missing the one of the biggest races of the season.
The 33 year old, who has reached a wide audience on social media that includes both triathletes and newcomers to the sport with his creative and informative short videos recently, will be sticking closer to home for the rest of this season.
With a title defence at IRONMAN Lake Placid on the cards, plus a chance to race on home soil in Penticton, Beals could be forgiven for not providing an explanation for missing Nice, but as always is candid with his reasons behind skipping the trip to the French Riviera.
"I'm way more fired up about this race plan that Nice"
Revealing his race plan for the summer, Beals will race three full distance events in quick succession, with the first of those in two weeks time in New York.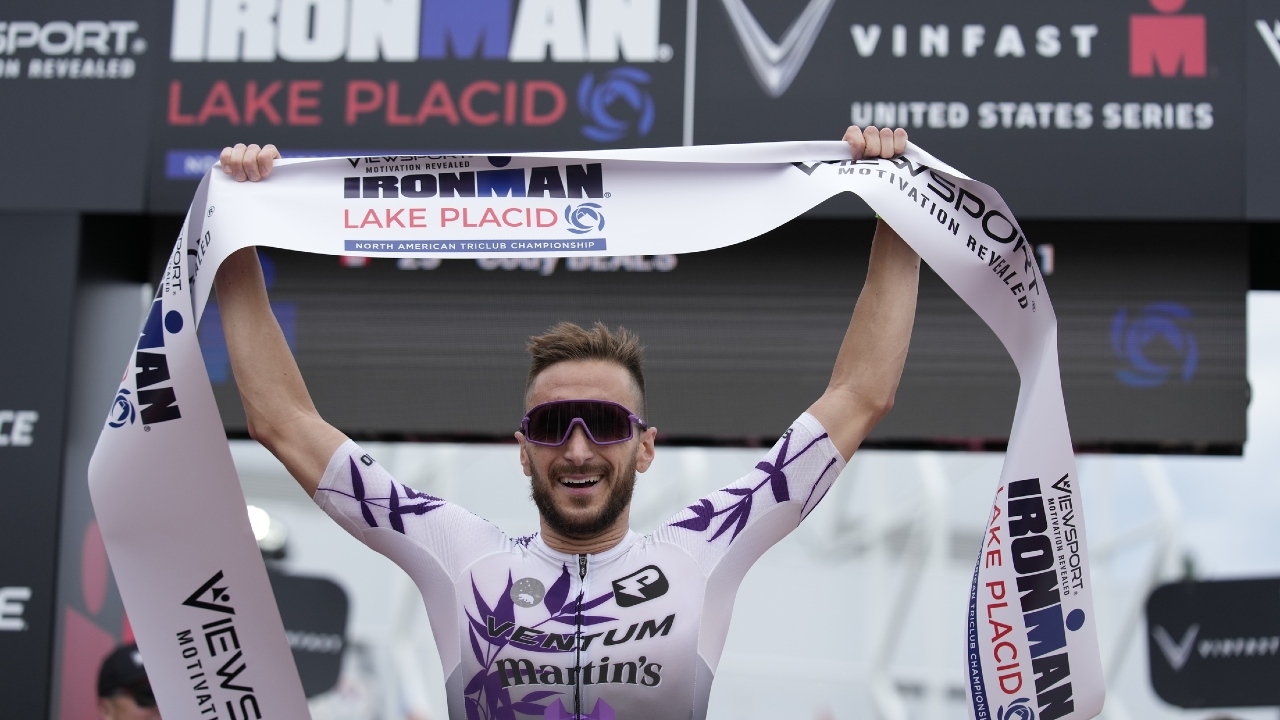 "Another Ironman triple-header! I'll be defending at Ironman Lake Placid, finally taking on the legendary Ironman Canada, then returning to familiar territory at Ironman Maryland—the site of my four Ironman 70.3 Eagleman wins."
Beals said that the reason behind this hectic schedule is a straight forward one, with the Canadian hoping to secure qualification to the 2024 IRONMAN World Championships in Kona early.
"One goal is to lock in an early Kona qualification for 2024. I decided to pass on Ironman World Championships in Nice for three reasons.
"1. The financial equation doesn't make sense for me. Full-time pro tri requires pragmatic decisions. I gambled and lost in Ibiza and now I need to focus on getting paid more reliably.
"2. I don't think I can race the long descent in Nice both safely and competitively. Last time there was a WC on that course, at least 3 pro men had catastrophic crashes, including some good friends. I'm a decent bike handler despite all my indoor riding. My risk tolerance is just extremely low when it comes to safety.
"3. I'm way more fired up about this race plan than Nice. I've learned that this intuition and excitement matter even more than practical considerations."
Given the current situation, where road closures in Nice are still unconfirmed and the triathlon community deeply affected by the death of a motorcyclist at last weekend's IRONMAN Hamburg, Beals may not be the only athlete who feels the men's world championships course is too big a risk.