Kieran Lindars and Nicole Allan Dominate in Eastbourne
A record number of competitors were greeted by beautiful weather at Sunday's Eastbourne Duathlon as Eastbourne once again lived up to its reputation for being the UK's "Sunshine Coast".
Kieran Lindars (Team Bodyworks) dominated the men's race from start to finish, claiming a new course record. With a time of 16:15 for the first 5km run, Lindars started the 19km cycle leg with a 30 second lead over Cameron Scott who was closely followed by Max Walker.
The cycle route follows a challenging and scenic route through the beautiful South Downs National Park, climbing over the famous Beachy Head Road. With a very fast 33:35 bike split, Lindars had extended his lead by a further minute and a half as he came into T2. On the final 2.5km run Scott managed to claw back a few seconds but Lindars held onto his strong lead, finishing over two and a half minutes ahead, with Walker securing the third spot on the podium.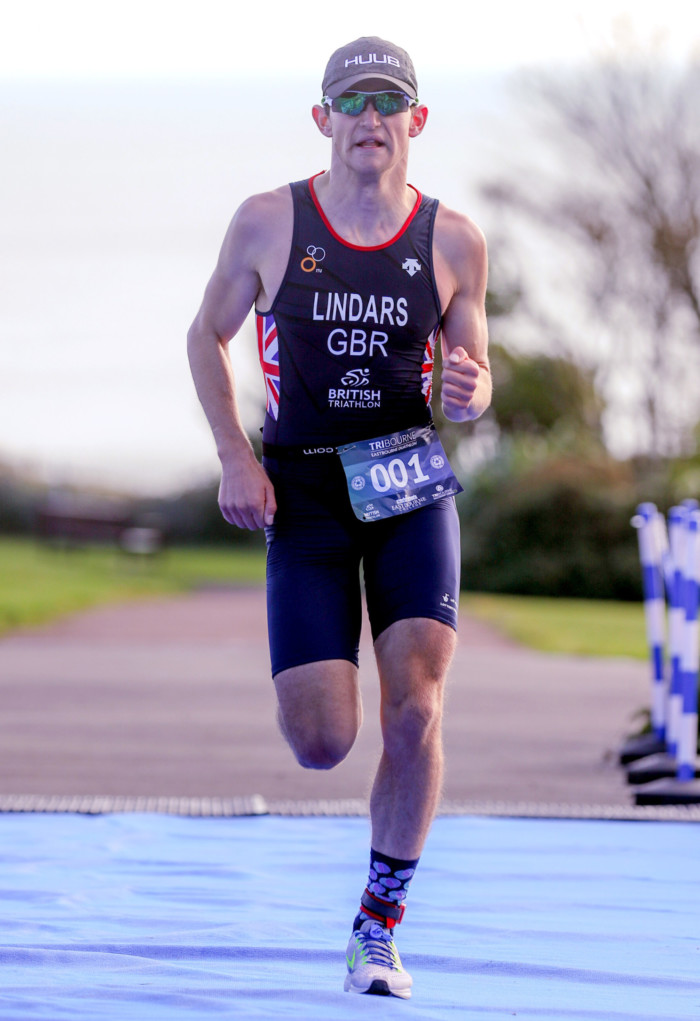 Nicole Allen (Loughborough Triathlon) came into T1 with a 17 second lead over second place Martha Lloyd. She extended this lead by a further minute on the bike and maintained the gap ahead of Lloyd through the second run to finish with a winning margin of over 90 seconds. Veteran professional Darrelle Parker completed the podium with another strong performance.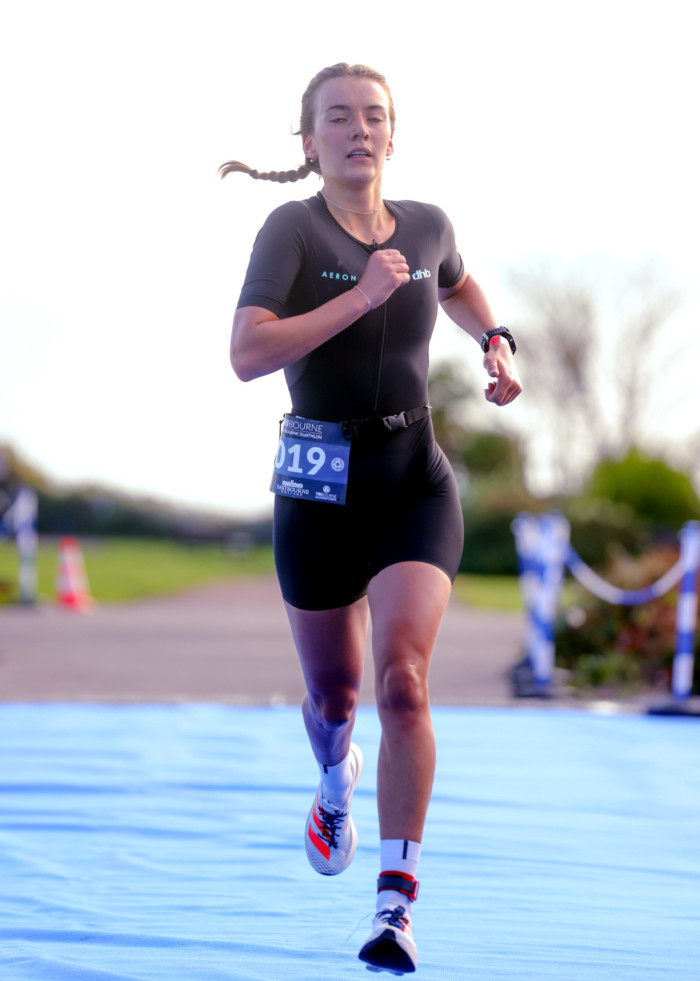 The event, organised by TriBourne Multisport Events, was highly praised by BTF officials, competitors and the local community for demonstrating how multisport events can be delivered in a safe and secure manner despite COVID restrictions. With several key events planned for next season, including the award-winning Eastbourne Triathlon and the new "IronBourne" full and middle-distance events, Eastbourne is rapidly gaining a reputation as one of the premier multisport venues in the country.
Men:
Kieran Lindars – 00:59:23
Cameron Scott – 01:02:02
Max Walker – 01:02:12
Women:
Nicole Allan – 01:09:30
Martha Lloyd – 01:11:17
Darrelle Parker – 01:14:11