The comparisons are inevitable, and Alex Yee's potential to emulate the great Alistair Brownlee as a short-course triathlon legend only stood out more after that epic victory at WTCS Cagliari.
Undefeated so far this season, after big wins at WTCS Abu Dhabi and then again in Sardinia, Yee's trajectory continues to trend very much in the right direction as we inch ever closer to that date with destiny at Paris 2024 and the Olympic Games.
Having agonisingly missed out on the World Triathlon title by the slimmest of margins in 2022, nobody in the professional men's field seems capable of competing with Yee as he aims to be the first British male to win the World Championship title since Jonny Brownlee in 2012. Not even his great rival, Hayden Wilde.
Already a Commonwealth Games Champion and Olympic medallist, Yee at just 25 years old, has already achieved so much in the sport. But with his growing aptitude across all three disciplines, has plenty of time to dominate for years to come.
Yee now an all-round threat
Whilst Yee's ability to win the biggest races offers the greatest similarities to Brownlee, his growing ability to be at the front of the race from gun to tape also resembles the skillset of the double Olympic champion. He did it again in Cagliari, despite starting literally from his knees after an early slip on the beach.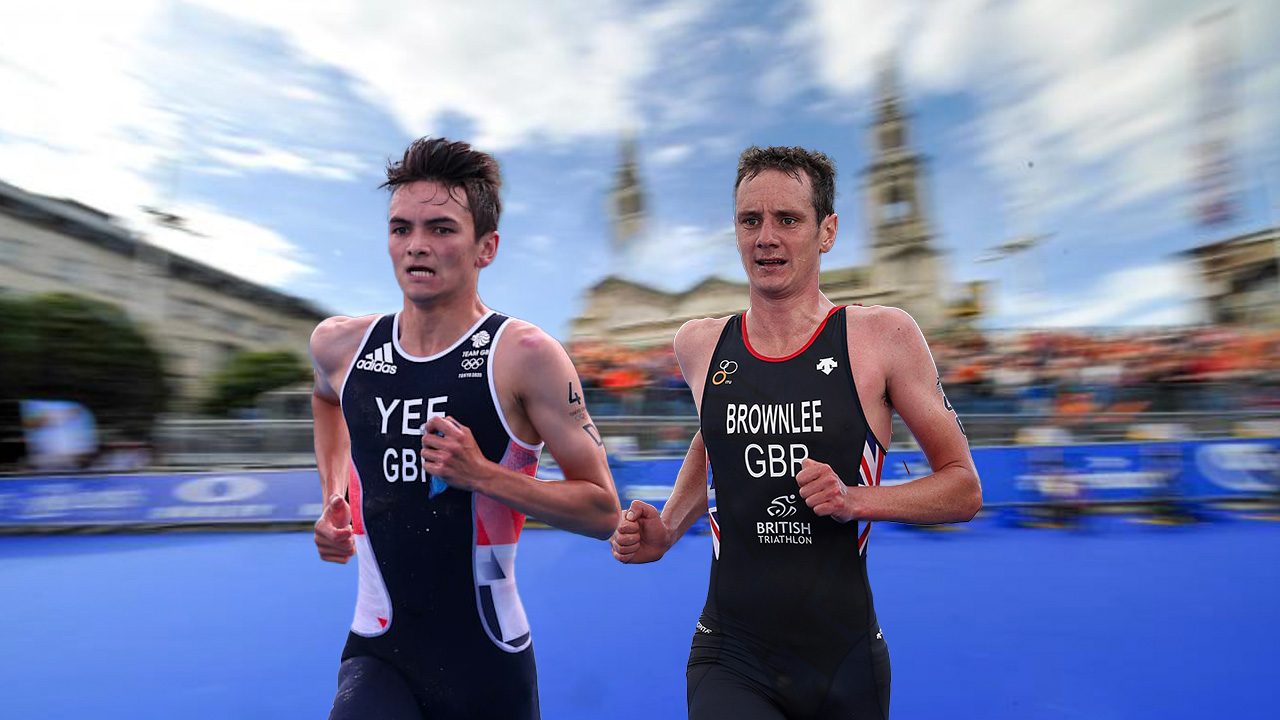 For years, triathlon fans marvelled at Brownlee's ability to come out of the water at the front, break away on the bike and then bring it home on the run, a strategy which Yee is now becoming more and more capable of employing.
In Cagliari, for example, Alex came out of the water just +0:15 behind the leaders and remarkably, within 10 seconds of the likes of South African Henri Schoeman – widely regarded as one of the best swimmers in the sport. Worth noting too that this was a non-wetsuit swim.
Perhaps even more impressive was the fact that Yee came out of the swim shoulder-to-shoulder with Jonny Brownlee and ahead of defending world champion, Leo Bergere. Six months ago, in the most crucial race of last season at WTCS Abu Dhabi, Bergere had been 24 seconds quicker than Yee over the same distance.
Onto the bike in Cagliari, Yee had no trouble at all staying with the front pack, allowing him to expend the least amount of energy as possible and put down a mind-blowing run. He didn't simply hide either.
This ability across the swim and bike, which is so crucial for optimum run performances, was the result of a lot of hard work according to Yee, who emphasised: "I work so hard day in day out on the swim and on the bike because I want to race triathlon."
Epic run had echoes of Brownlee
As impressive as the swim and the bike in Sardinia were, it was Yee's run – combined with his ability to hold off fierce rival Wilde – that most closely resembled past memories of Brownlee, and the two-time Olympic champion's epic run battles with Spaniard Javier Gomez.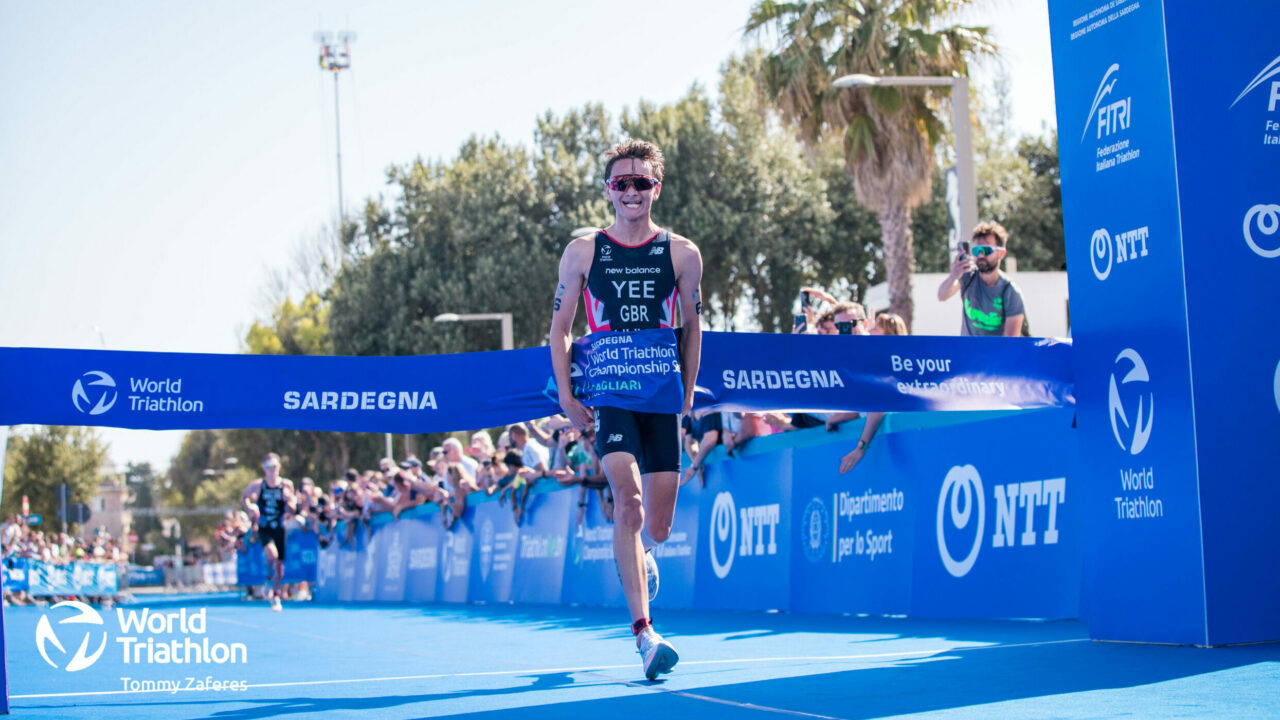 With a 28:32 personal best over 10,000m on the track, Brownlee is widely regarded as one of the best runners the sport of triathlon has ever seen. Yee, by comparison, has run almost 40 seconds quicker with a personal best of 27:51 – also on the tartan – when winning the British Senior Championships in 2018.
With this in mind, it was just a matter of time before Yee put together something incredible in a triathlon. It happened on Saturday in Cagliari. The Brit, with Wilde breathing down his neck the entire way as the pair traded the lead, ran 28:31 for 10k off the bike, just four seconds quicker than the Kiwi in second, but more than 40 seconds faster than Bergere in third.
Whilst run courses aren't always completely accurate in triathlon (limited Strava data suggests the course in Cagliari was around 9.9km), Yee still ran an incredible 2:53/km pace, which equates to around 28:50 for a full 10k. Even applying a prudence factor, it was still exceptional.
Yee and Wilde will continue to go toe-to-toe this season – just like Brownlee and Gomez did a decade ago – but the Brit won't be just chasing race wins. His journey to triathlon greatness is already well under way.
For now, we still back Jan Frodeno's recent comments that the best version of Alistair Brownlee is still the greatest short-course athlete in history. But, if Yee and Wilde can continue to bulletproof their swims and become a standard feature of the lead pack in the opening discipline on a consistent basis, then perhaps we could be watching the next generation truly challenge that very high bar.