Modern-day great Jan Frodeno isn't convinced the standard at the top of men's triathlon has skyrocketed in his absence.
The 2008 Olympic gold medallist, three-time Kona champion and dual 70.3 Worlds winner has claimed pretty much every title that matters in the sport, producing many of the best performances ever in the process.
But he's had to endure a tough couple of years battling injuries and makes his eagerly-awaited comeback this weekend at the PTO European Open, where he'll line up against the two men who succeeded him as Olympic champion.
Reality check
Alistair Brownlee won at London 2012 and Rio 2016, while Kristian Blummenfelt triumphed in Tokyo in 2021 and has since mopped up all the biggest middle and long-distance prizes along with fellow Norwegian Gustav Iden.
That's led many to claim the bar has been raised – but Frodeno's not so sure.
Speaking in a video with TheMagic5 swim goggle brand, the German said: "I've heard so many times that the game's changed and how it's evolved and how things have gotten better.
"And I have to be very honest and that I wonder whether it has at the peak of the game. Because I can tell you now that at the peak of the Olympic-distance game, they're not better than what they were, 10 years ago.
"Alistair Brownlee at his top is still the one to beat.
"And I think that 100k racing [the distance of the PTO races] is so new and so fresh, that to say that things have changed would probably be a little bit premature."
Strength in depth
The PTO races have generated stacked fields and Frodeno did acknowledge that certain aspects are more competitive, explaining: "What's definitely changed is the depth. You can see the swim, there are more guys up at the front. It's aggressive and it's not that one or two guys are getting away.
"Same on the bike with the packs actually staying together – it's not being split up as much.
"But then the run performance, the times are good but they're not that much better – or any better – than what we've seen, despite the shoe development.
"So it's something I'm looking forward to actually checking out myself."
'I still think I have a good shot'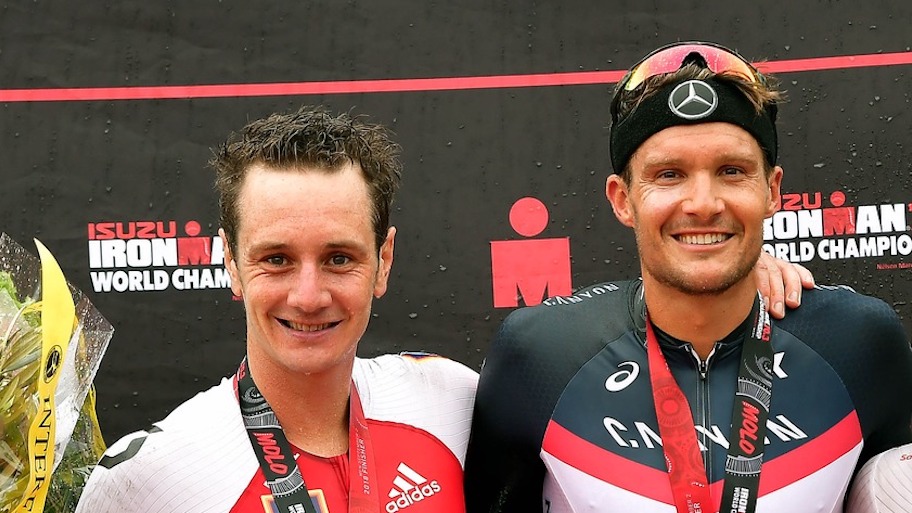 And he'll get chance to do just that on Saturday in a mouthwatering line-up on the Balearic island: "The hype is so big and it's been talked about so much. I've actually missed racing against the boys – it's what I live for and I enjoy it.
"I'm looking forward to seeing what Kristian does on race day, it's an interesting dynamic still."
Interestingly Frodeno – who is now 41 – admitted that he has had to adapt his training these days, saying: "I used to prepare that I can't fail – nowadays I prepare so that I can win. It's just the reality of getting older that you have to prepare differently.
"Training is consistent but it's not as aggressive as it used to be.
"But I still think I've got a good shot."
We'll find out on Saturday – we've got the full men's start list and a race explainer, including how to watch live.