This was a preview of the star-packed races in Ibiza – click on the names to read about stunning victories for Max Neumann and Anne Haug.
The 2023 PTO Tour will kick off in Ibiza on May 6, as the Balearic Island hosts the very first PTO Tour European Open alongside the World Triathlon Multisport Championships which run from April 29 to May 7.
The biggest names in the sport, including PTO World #1's Kristian Blummenfelt and Ashleigh Gentle, are set to battle it out over the 100km distance.
Included in our preview below are all the details necessary for following the action, along with information on the course and a preview of the athletes racing.
Start times and how to watch live
If outside of Europe & the Indian Sub-Continent you can watch LIVE via the official stream below.
The men and women's races in Ibiza will be on the same day, with race start times as follows:
Pro Men: Saturday 6 May 2023 – 0815 local time, 0715 UK, 0215 Eastern and 2315 Pacific (Friday 5 May).
Pro Women: Saturday 6 May 2023 – 0945 local time, 0845 UK, 0345 Eastern and 0045 Pacific.
In Europe the race will be broadcast live on Eurosport, with global coverage also available via the new PTO+ app and a range of global broadcast partners and streaming services. Full details of those HERE on the PTO website.
Event format and course
The event will be held over the PTO's unique 100km distance. Shorter than the traditional middle distance race, the PTO format comprises of a 2km swim, 80km bike and 18km run.
In Ibiza, the athletes will start on the Platja De Ses Figueretas beach, where the swim course will consist of two laps of 1km, including an "Aussie exit" between laps. A protected beach, the chance of surf is unlikely, but the course will still favour those with a strong ability to navigate in the ocean.
Out on to the bike course, the route consists of four out-and-back 19km laps once the competitors have made their way through the "Traffic Circle" from transition. Athletes will ride the outbound leg each lap on a slight gradient up towards San Antonio, before turning around for a quick descent back into town.
Finally, after racking their bikes in T2 on Figueretas Beach, athletes will run and initial near-3km and then six laps of 2.5km along the sea front, with each lap containing three dead turns, before finishing down the Plaza del Martillo.
Pro Men
Despite missing PTO World #2 and last year's PTO Canadian Open winner Gustav Iden, two-time IRONMAN World Champion Patrick Lange and last year's Kona runner-up Sam Laidlow, the men's start list as it stands features some of the best triathletes in the world, including a number of all-time greats.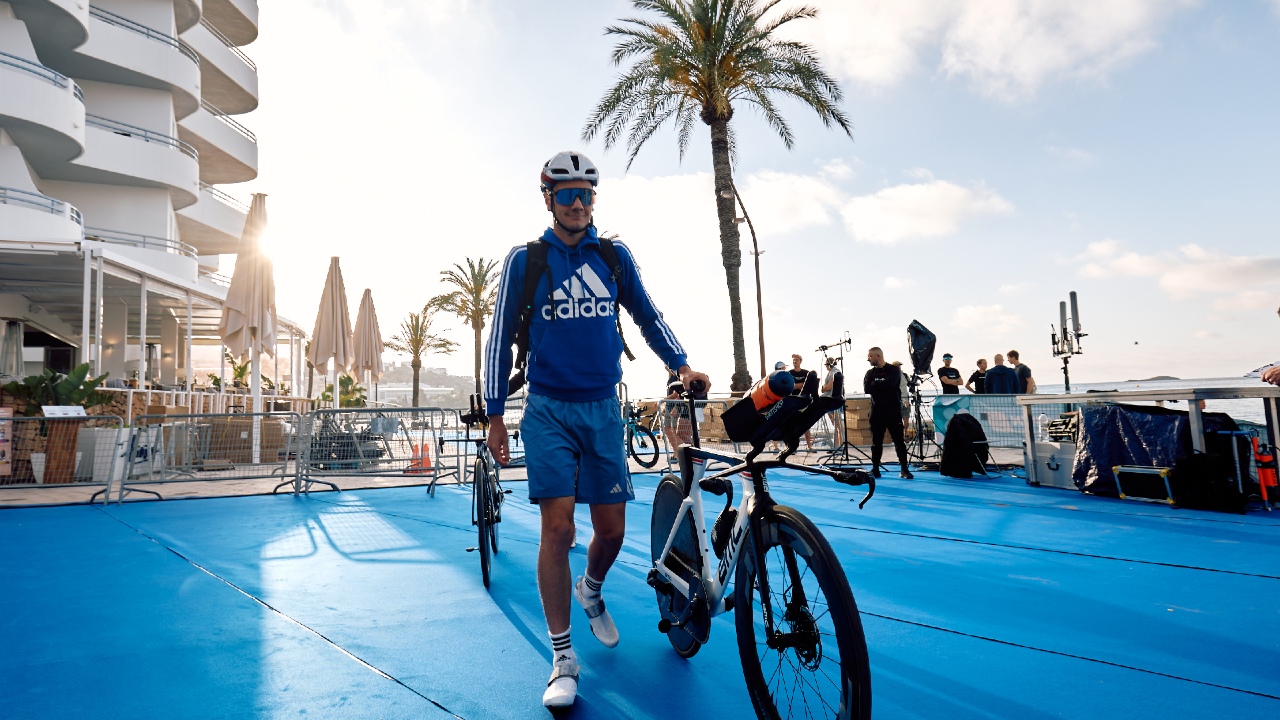 The Olympic Champions from 2008, 2012, 2016 and 2020 will all be on the start list, with Jan Frodeno, Alistair Brownlee and Blummenfelt set to provide a battle for the ages if the trio can make it to the start line healthy.
The Norwegian is the man to beat, with Blummenfelt coming in to the race as the PTO #1, after a season that included an IRONMAN World Championship and IRONMAN 70.3 World Championship win in 2022.
However, Frodeno and Brownlee will undoubtedly put up a fight, as Frodeno looks to end his final "last year of full professional racing" on a high, while Brownlee returns following a lengthy spell on the sidelines since his IRONMAN Sweden win last summer.
Elsewhere in the field, however, there are plenty of names who will be heading to Ibiza with plans to take down the three biggest names in the sport.
Coming from Down Under, Kona fourth place finisher Max Neumann will look to put down a performance that everyone knows he is capable of on European soil, as the 2022 IRONMAN Western Australia winner looks to solidify his position as a world championship contender later in the year.
From Denmark, PTO Ranked #3 Magnus Ditlev and compatriot Daniel Baekkegard are always going to feature, with Ditlev, who last year finished second at the PTO US Open, looking to go one better on the PTO Tour in 2023.
IRONMAN South Africa winner Leon Chevalier is also a contender, if he can replicate his full-distance performances over the 100km distance.
Finally, 2022 IRONMAN 70.3 World Championships runner up Ben Kanute will be looking to build upon his fourth place in Oceanside. Alongside him will be Oceanside runner-up Jason West and recent IRONMAN Texas winner Rudy von Berg, both of whom have started their season off with great success.
The full men's start list, plus bib numbers is HERE.
Pro Women
Credit where credit is due, the PTO might just have assembled the best women's field of all time, with all but two [Kat Matthews and Laura Philipp the exceptions] of the PTO World Ranked top-10 set to toe the line in Ibiza.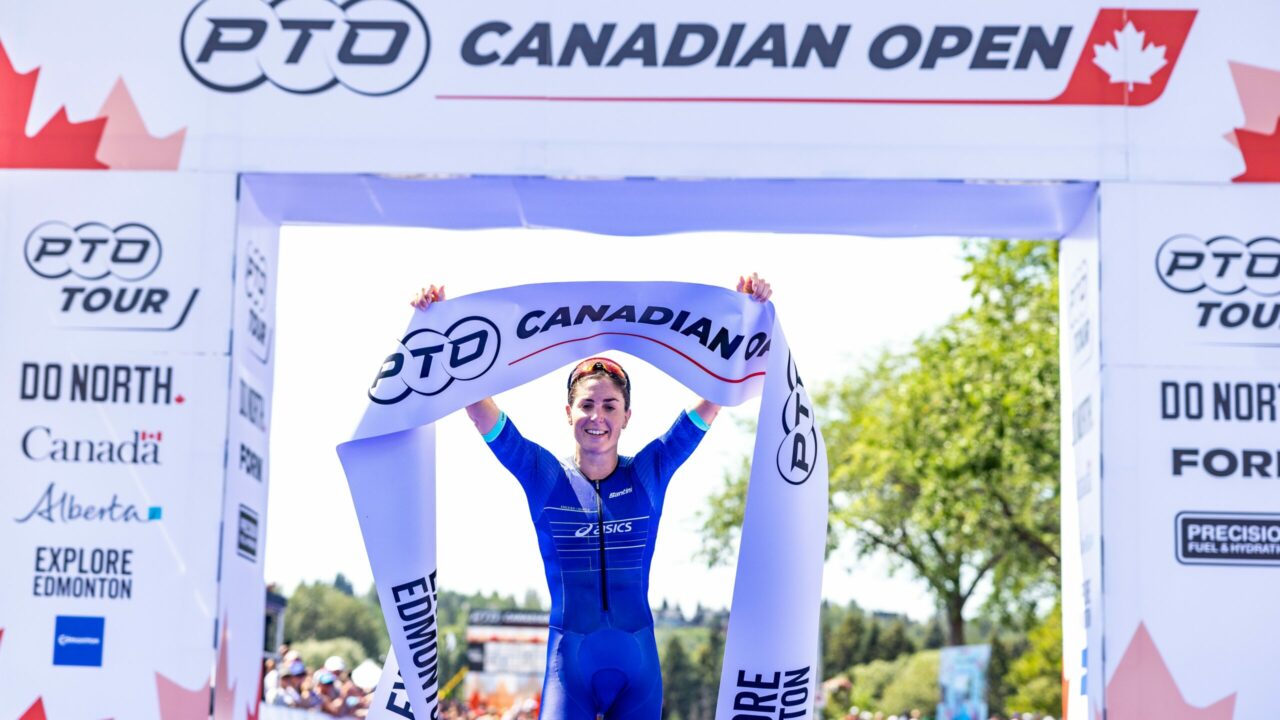 With the World #1 Gentle looking to keep her 100% PTO Tour record, after wins in Edmonton and Dallas last year, the competition for the win in Ibiza will be fierce, with a lot on the line.
The Australian, who raced last weekend after travelling to Europe from Down Under, struggled at the Peniscola Infinitri and will hope to have shed the jet lag and travel fatigue by the time race day rolls around in Ibiza.
If Gentle isn't firing on all cylinders, long-course veterans Lucy Charles-Barclay and Daniela Ryf could be the first to pounce, as the pair, who have had numerous battles between them, both look to open 2023 with a win against a world class field.
Defending IRONMAN World Champion Chelsea Sodaro of the US, who beat both Charles-Barclay and Ryf in Kona last October, will look to gauge her form against the best after a strong start to the season in Oceanside.
The winner from Oceanside, Tamara Jewett will, alongside fellow Canadian Paula Findlay, be regarded as a contender, with Jewett in particular looking in fine form after running an incredible 1:13 off the bike to beat Sodaro in Southern California.
Brits Emma Pallant-Browne, Holly Lawrence, Fenella Langridge, India Lee and in-form Lucy Byram will all back themselves for big races, with a strong showing in Ibiza likely to open doors further down the road within the PTO Tour.
Finally, in-form Anne Haug will be on everyone's radar in Ibiza after dominating both her early season races in Lanzarote and Gran Canaria.
The full women's start list, plus bib numbers is HERE.
Prize Money: What's on the line?
Nobody will go home empty handed from Ibiza, with the $600,000 prize purse paying up to 30 athletes deep.
The race winner will collect $100,000, with a top-10 finish being rewarded with a minimum of $5,500, and 20th still earning $2,500. The full prize breakdown is as follows:
1. $100,000
2. $50,000
3. $35,000
4. $15,000
5. $10,000
6. $8,000
7. $7,000
8. $6,500
9. $6,000
10. $5,500
11. $5,000
12. $4,500
13. $4,000
14, $3,500
15, $3,000
16. $3,000
17. $3,000
18. $3,000
19. $3,000
20. $2,500
21. $2,500
22. $2,500
23. $2,500
24. $2,500
25. $2,500
26. $2,000
27. $2,000
28. $2,000
29. $2,000
30. $2,000
As we consistently highlight, thanks to the formation of the Professional Triathletes Organisation, financial rewards from performance are not solely from on-the-day performances.
The PTO World Rankings in 2022 saw a total of $2million awarded, based up on the final standings in those points tables. The rewards there can be substantial, with a move up or down the rankings system potentially earning you more than any individual event.
In 2023, the distribution of the end of year bonus has not yet been announced, but it has been confirmed that the money will be shared amongst the top-50, instead of the top-100 as it was in 2022.