In the first part of my recent interview with BMC Pro Triathlon Team CEO, Bob De Wolf, we chatted at length about the year just gone, one which saw the team's colours – for the first time in their long history – claim the IRONMAN World Championship title in Hawaii, courtesy of Chelsea Sodaro.
We now turn our attention to 2023 and beyond. With Sodaro, and Great Britain's Kat Matthews no longer part of the team this year, how are things set up looking forwards?
Legacy in action
Joining the red and yellow colours for 2023 are Great Britain's London 2012 Olympian, Lucy Buckingham, and 23 year-old Dane, Thor Bendix Madsen. When that news was announced in December, I was particularly struck at the time by the comments of Madsen, who said as part of that press release:
"It has always been a big dream of mine to join the BMC Pro Triathlon Team. I got into the sport back in 2015 where I followed an idol of mine, Helle Frederiksen, on Instagram and I remember watching her smash the 70.3 World Record in the BMC team suit, and from that moment I became a fan of the BMC Tri team."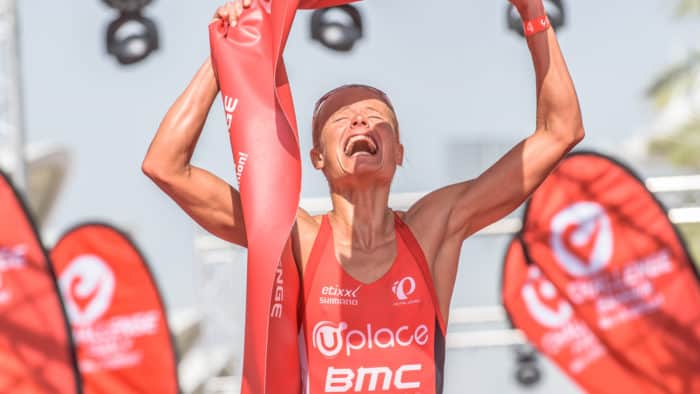 It occurred to me that this was, a perhaps unexpected, example of legacy in action. In a similar vein to athletes coveting the (very difficult to obtain) support of Red Bull – and all of the headwear that goes with it – did hearing those words from Madsen install a sense of pride in the work that De Wolf and his team have built for the past decade?
"Absolutely, I can't summarise it better – it's exactly that. As we've said it is sad to see athletes go, but in the meantime the opportunity to bring new talent in – and Thor is 23 – who really aspire to be a part of this team, and see it as a massive achievement, is very rewarding.
"10 years in, it gives you a chance to analyse who you are as a team and what we stand for, and the reality is it comes to finding talent and then bringing them to the absolute top of their careers. As a team, I think we can play a really big part in that.
"With Lucy, she's had a phenomenal career already over the Olympic distance and what she achieved there, and also early in her years in half distance showed the potential she has. Even her, I qualify her as almost a new talent in long distance, because it's so new for her.
"So now, new journeys to start for these athletes, and also where we feel we can make a contribution to get them to that next level in their careers."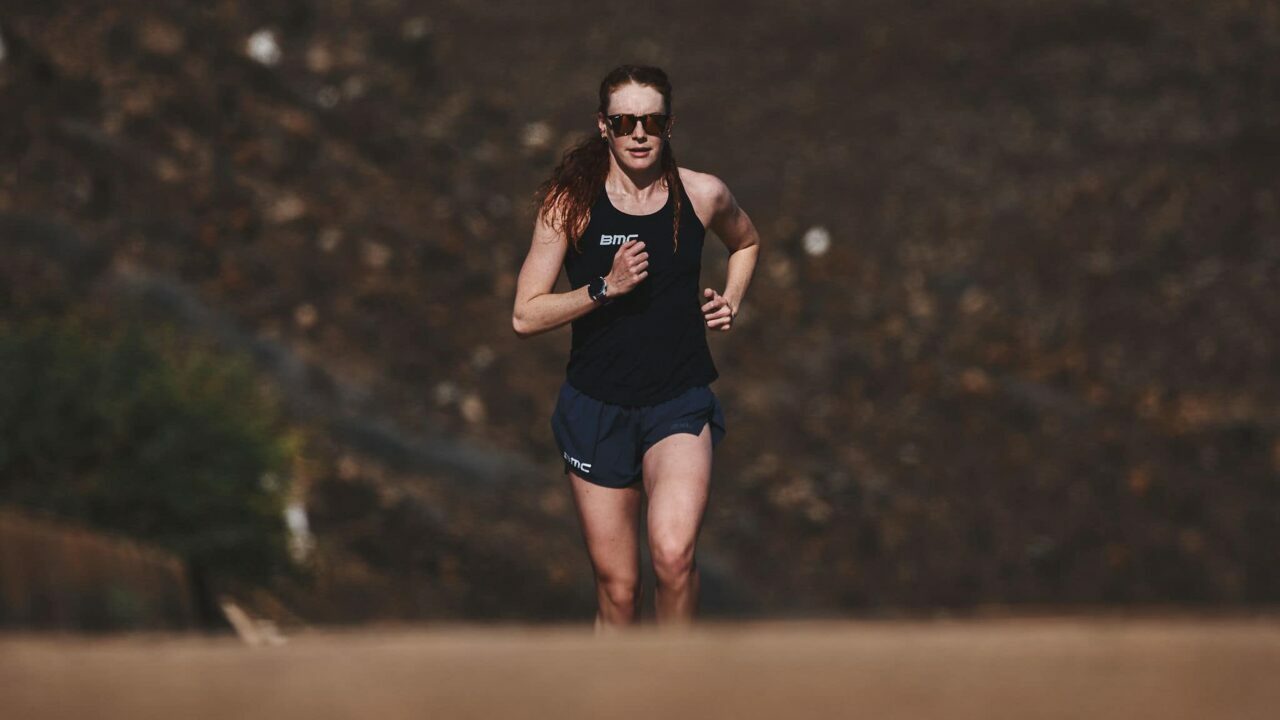 Adding value
Thor translates as 'thunder' in English, and despite his tender years, is perhaps an apt description of the potential and power that De Wolf sees in his new recruit.
"I think 2023 already can be a year where Thor Bendix Madsen will come to the attention of a lot of people's minds. 2022 was already a breakthrough year for him; he made his IRONMAN debut and was well under eight hours, fourth in Sweden, and then eighth on his first 70.3 World Championship, which shows his real potential.
We see massive potential with Thor

Bob De Wolf on signing Denmark's Thor Bendix Madsen
"What stands out for me is that we know what a calibre of cyclist say Kristian Hogenhaug is, and what he's done in becoming long-distance world champion, or biking away from the field at IRONMAN Frankfurt. When he comes back from riding with Thor and says, 'wow, this guy destroyed me!', well, we know there is something special there.
"What can we bring to the table? A bit more guidance, an extra layer of support as and when he needs it, and really that next level of professionalism around him. We identified immediately a few points, like bike positioning and things you can further optimise as a young athlete, from all of our experience. I think that's where we see massive potential with Thor.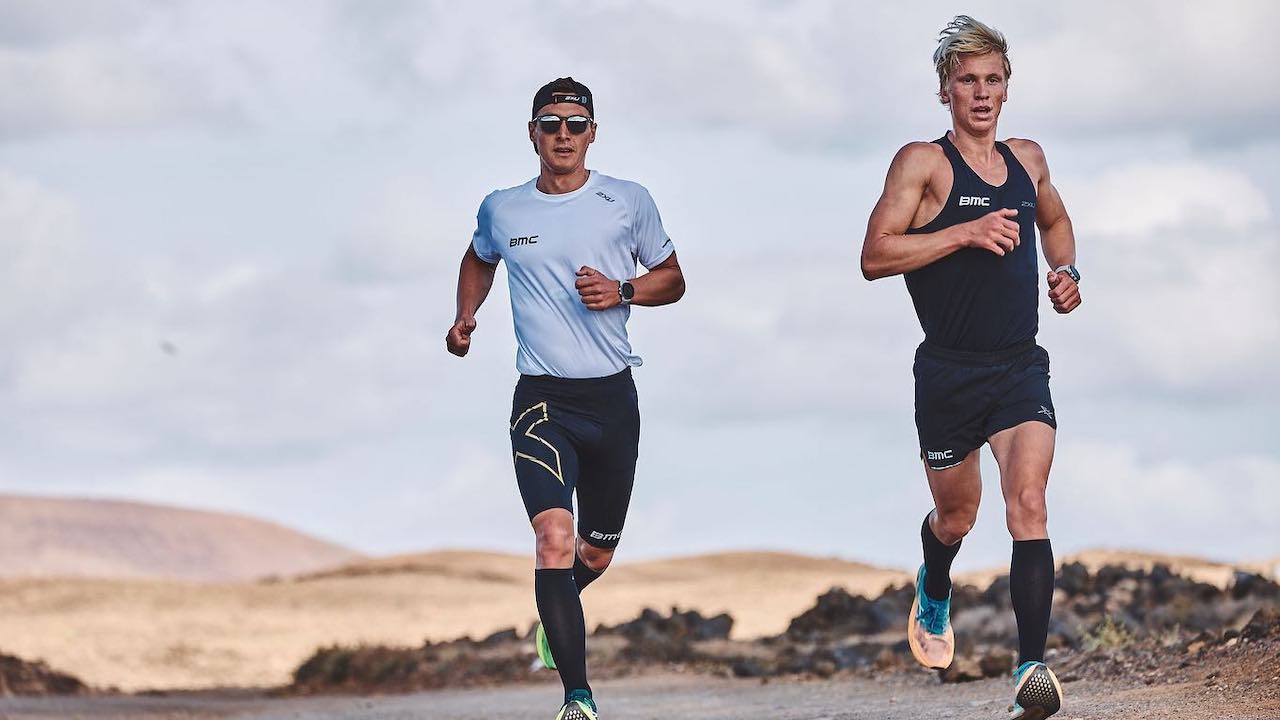 "With Lucy, I think that Lucy had her injury at the back end of last year, so with our team doctor helping her through that process. We had our team training camp recently, so he was able to be very hands-on through the rehab every day, giving her the confidence that she will come back stronger than before.
"If she's fit and healthy then she's world class, simple as. I think she can achieve what Chelsea and Kat have done and that's what we love, signing an athlete like her who we believe has the talent to go and achieve big things in long-distance triathlon, and it's our absolute ambition to support her in being fit and healthy so that she can compete at the best level that she can be.
"She will also aim to make her Ironman debut later in the year, but taking things step-by-step, her main focus for the first phase of the season will be half-distance, aiming at the European and World Championships, and then potentially towards the back end of the year making an Ironman debut. So, it's starting the process of optimising nutrition strategy, things that are new. That's where I think we can come in as a team, assisting in small things that will help that process."
Scope to expand?
One very obvious issue when looking at the team images entering 2023, is the balance of the team, which now features six men and just one women. That, of course, gained a few questions online, so I wanted to get Bob's take on that.
"At the end of the day, for the past three years we had the same team, more or less. It was also our ambition to continue working with most of the same athletes. We managed to continue with the five men, but that didn't happen with the two women, and they have moved on, and so we came in at the later stages of the season. Of course, we have a pipeline of athletes we talk to and we follow existing athletes all the time, so are always very open to keeping an eye out for talent.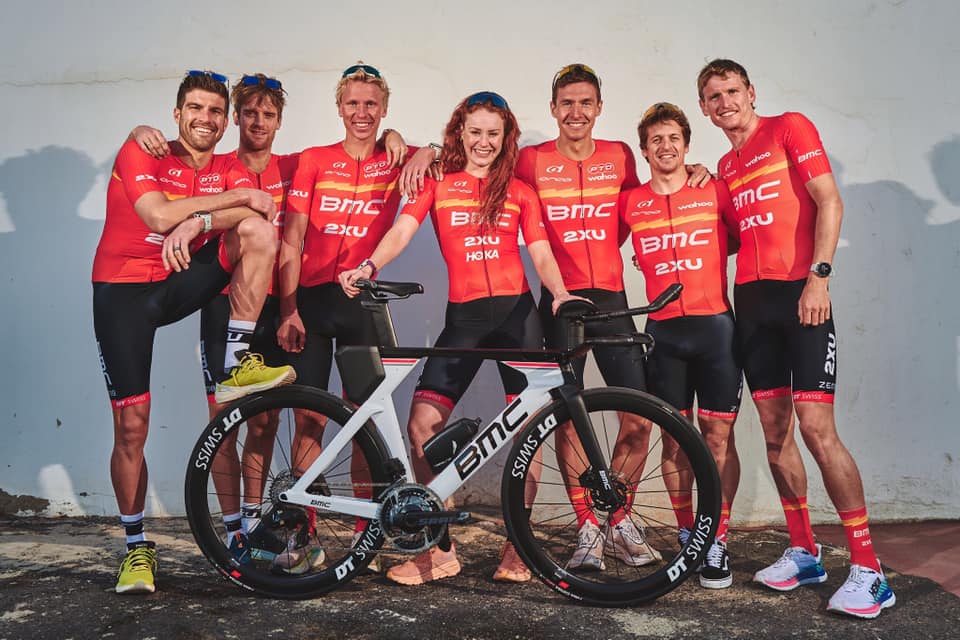 "With Lucy, we have been in contact for years, so that was a kind of relationship we had in place and we picked that up again, which is fantastic. With Thor we just felt that this is such a unique guy, that completely matches everything we stand for as a team, so sometimes you just look at it and think that yes, this is someone that we really want to work with.
"You have limitations with budgets too, so that is where we find ourselves – a fantastic opportunity to start working with Lucy and Thor, but we also want to continue with the other five athletes too. I understand the ethical aspect there, and we would love to sign more women.
"One of our absolute key objectives in the early stages of this season is to further increase our budget, so we are actively looking to further expand and bring an additional sponsor on board – predominantly from outside the sport – and so if new places come available, we'll see who is available and how could we fit them in.
"We just felt that the opportunity with Thor, was absolutely 100% the right match, and so we find ourselves in a position that right now, yes, it's just one woman, but we would love to work with more women, for sure. 90% of my work right now is going after an additional sponsor, and if we succeed, hopefully we can bring an additional female athlete to the team this year."
Sponsors, budgets, growth
Without planning it, that naturally flowed into my next area of discussion. When we spoke to Bob 12 months ago, he told me "Our absolute key objective is to bring in a sponsor from outside the sport to our set up." Has progress been made on that front – and was it a realistic deliverable for 2023?
"I've never been driven more than now, to go and do it. Especially since COVID, the fantastic brands that have supported us within the the sport, that have enabled us to be who we are, likes of BMC, DT Swiss, 2XU, Orca, Uvex. A lot of our key partners for years now, stand by our side which is absolutely fantastic to keep having on board. They give us that platform to have a world class team, to deliver on the results that we did last year and again build a fantastic platform for 2023.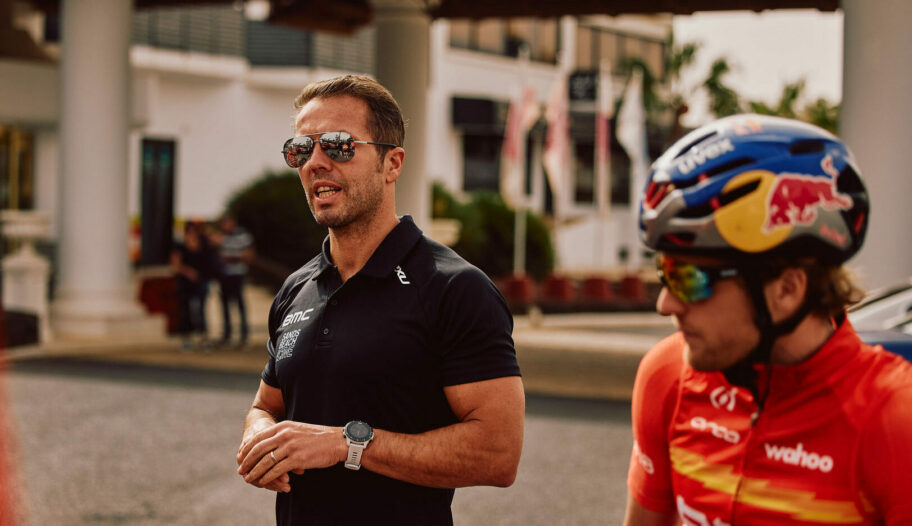 "So, we feel in a good position, but we also know where we come from. In years 2014/15/16 our budget was drastically higher, having two named sponsors, and in Uplace having a non-endemic sponsor on board as a real estate company. We saw the difference that we could make then, in terms of support. That was almost like a Manchester City in triathlon – not in terms of money, but support in things like having a mechanic at every race.
"We could just do a little bit more, and we really want to go back to that level. That's why I think the drive has never been bigger, to get back to that point. We feel like we've got a fantastic team in place, the structure is still there with all of our partners in the sport, and so it's time to achieve that."
The question is, how do they get there?
"The reality is that we are triathlon, so a lot of standard non-endemic sponsorships are about how can we network. In football you have a VIP box, or match day tickets and clear hospitality packages. We cannot match that. We see a fantastic increase in visibility of triathlon, but it is nothing compared to major sports in terms of reach or TV audience.
"We are really looking for brands who want to connect with the values that we bring and also where you also connect with the athletes, with your team, through engagement with their communities; their employees, customers, aspects of wellbeing etc. I do think there are enough companies who aspire to the values for which we stand for as a triathlon team, and for the sport of triathlon in general, because I think the best thing that could happen would be PTO, IRONMAN, Challenge, a lot of those kind of organisers also succeed in finding more and more non-endemic brands, where they see the value of the sport coming, and connect to triathlon.
"We hope we see more and more of that happening as well. We have a real strong belief that we can go and do it. We are having good conversations and hope to materialise and establish a partnership through the course of this year."
Singapore or Finland?
One of the big potential date clashes and decisions for athletes this year is whether they target the PTO Asian Open in Singapore (19-20 August), and/or the IRONMAN 70.3 World Championship in Finland a week later. While news that the Singapore race looks set to be limited to 20 Male and Female Pro athletes may force people's hand to some extent, it was a pretty clear choice already for De Wolf and their team ambitions.
"Everything PTO brings to the sport has been only for the good really. The steps they have taken, the additional big races they have added and the coverage they do and support for the professionals, is great to see.
"Purely for us, with the 70.3 Worlds being in Europe, for our European athletes who focus on the half distance, from our point of view it is quite a straightforward answer. I don't see any relevance in travelling to Singapore a week before, when you are in Europe. It's not going to help your performance, that is clear.
"From that point of view, athletes will have a real focus point on the 70.3 Worlds. Also, for the athletes focussing on Nice [Ed. Men's IRONMAN World Championship] which doesn't come too far afterwards, it's not really ideal making the combination. I think you will see two separate fields really, some focussed extensively on PTO races this year – perhaps athletes from other continents – and then European-based athletes I see likely going more for the 70.3 World Champs and of course Nice."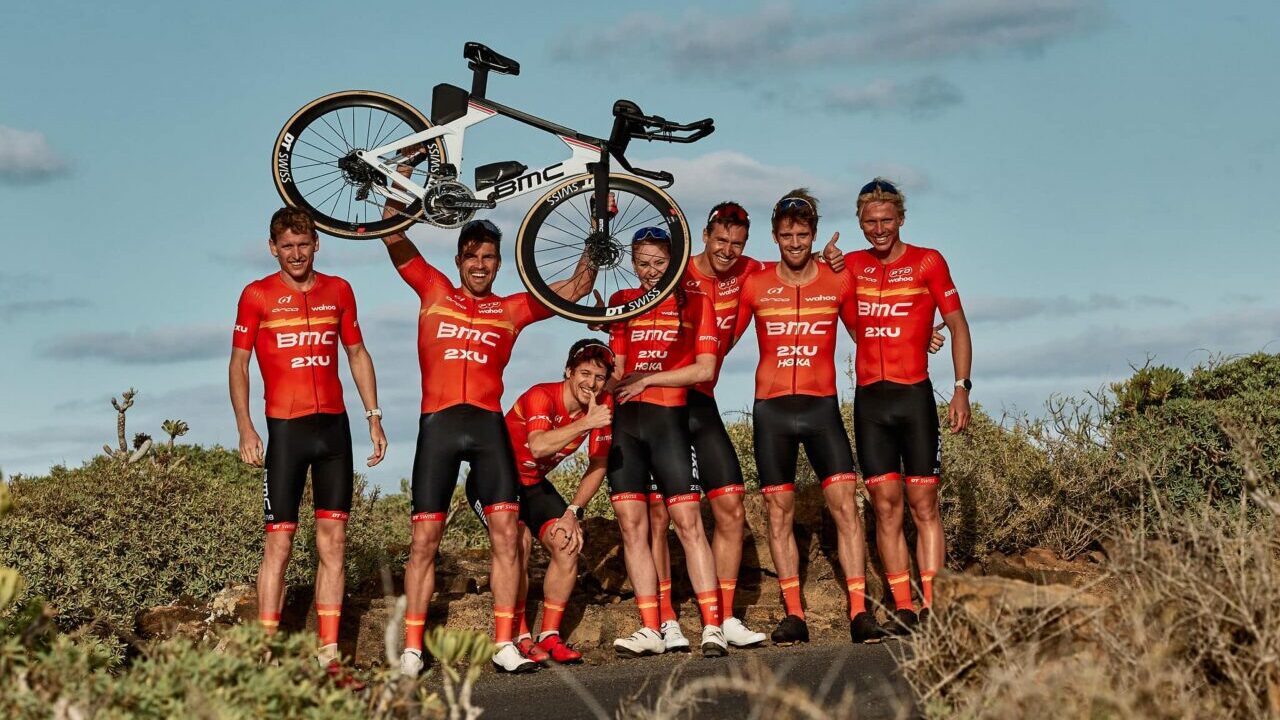 The move to Nice? 'A massive opportunity'
While there has been much heated debate about the changes to IRONMAN's World Championship structure, and the split venues from 2023, De Wolf is very excited about the prospects it affords.
"With Nice, I think wow, what an event it is, one of the races with the most history. I made my own IRONMAN debut there personally, I know what a fantastic race it is. We've been able to win it there with Bart Aernouts in such an epic race with Frederik Van Lierde, Bart running a 2:36 marathon. Epic races.
"If you need a venue for a World Championship, there will be thousands and thousands on the run course – It's a World Championship race in every respect. I've said to our athletes, this is a real opportunity, the entire event, the city, the atmosphere around it – for us this is not 'it's not Kona, we take it at 95%', for us it is a 105%. It's different, and we'll go and prepare for it like a Tour de France stage.
"We see a massive opportunity to go and race a big race in Europe, for sure."