With the PTO Tour European Open set for May 6, the final start list including the wildcards has been announced, with some of the biggest names in the sport set to battle it out in Ibiza.
PTO World Ranked #1 Kristian Blummenfelt will take on legends Alistair Brownlee and Jan Frodeno in a match that sees the last four men's Olympic gold medalists toe the start line.
Pro Men racing at PTO Tour European Open
There will be close to a full start list in Ibiza, with 28 of the best professional men in the world set to duke it out over the 100km distance, which comprises of a 2km swim, 80km bike and 18km run.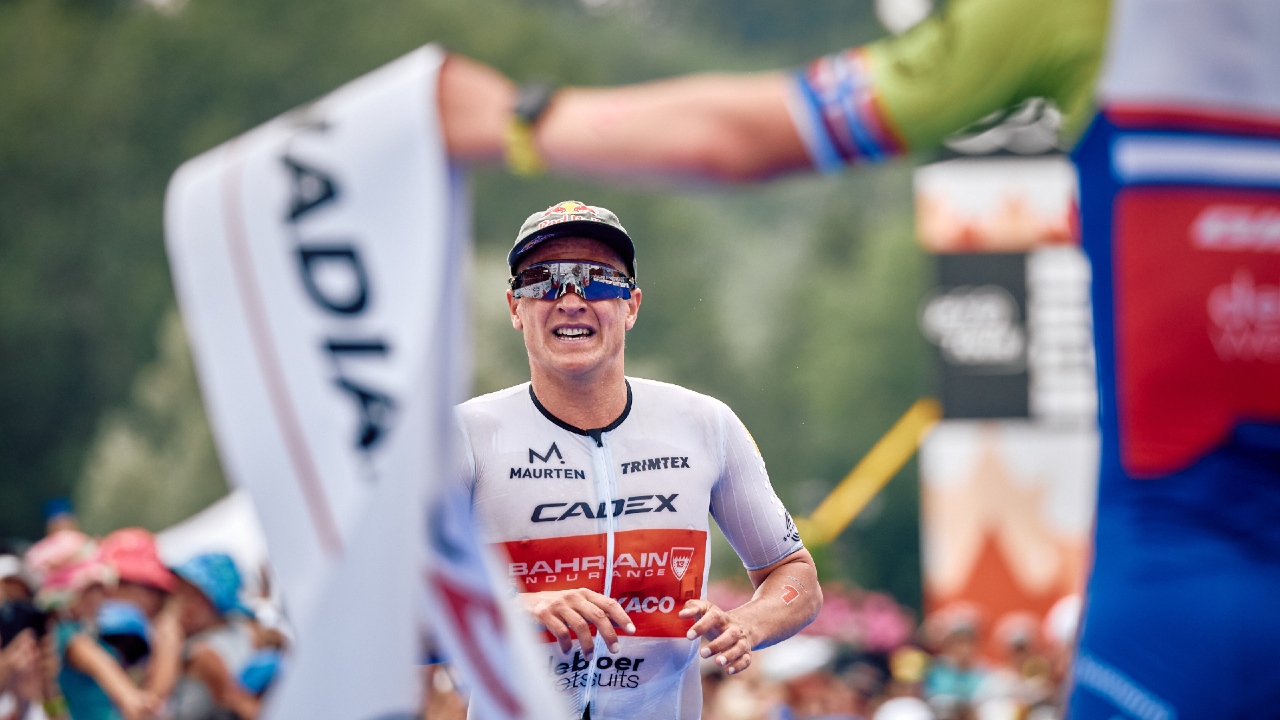 Start list, bib numbers and swim cap colours – Pro Men
| | | | |
| --- | --- | --- | --- |
| BIB | FIRST | LAST | COUNTRY |
| 101 (Orange) | Kristian | Blummenfelt | Norway |
| 102 (White) | Magnus | Ditlev | Denmark |
| 103 | Sam | Laidlow | France |
| 104 | Max | Neumann | Australia |
| 105 | Leon | Chevalier | France |
| 106 | Florian | Angert | Germany |
| 107 | Frederic | Funk | Germany |
| 108 (Silver) | Aaron | Royle | Australia |
| 109 | Patrick | Lange | Germany |
| 110 | Daniel | Baekkegard | Denmark |
| 112 (Red) | Ben | Kanute | United States |
| 114 | Miki | Taagholt | Denmark |
| 115 | Bradley | Weiss | South Africa |
| 116 | Jason | West | United States |
| 117 | Pieter | Heemeryck | Belgium |
| 118 | Kristian | Hogenhaug | Denmark |
| 119 | Thomas | Bishop | United Kingdom |
| 120 | Gregory | Barnaby | Italy |
| 121 | Rudy | von Berg | United States |
| 122 | Kyle | Smith | New Zealand |
| 123 | Cameron | Wurf | Australia |
| 124 (Teal) | Alistair | Brownlee | United Kingdom |
| 125 | Mathias | Petersen | Denmark |
| 126 | Ben | Hoffman | United States |
| 127 | David | McNamee | United Kingdom |
| 128 | Robert | Kallin | Sweden |
| 129 | Filipe | Azevedo | Portugal |
| 131 (Yellow) | Jan | Frodeno | Germany |
| 132 | Youri | Keulen | Netherlands |
| 133 | Andrea | Salvisburg | Switzerland |