With the best women in the world descending on Ibiza on May 6, the final start list including the wildcards for the PTO Tour European Open has been published.
The field assembled might just go down in history as the best ever seen in women's middle distance racing, with IRONMAN World Champions, IRONMAN 70.3 World Champions, PTO World Ranked #1 and a host of others set to duke it out in Ibiza. Eight of the top 10 in the PTO World Rankings are on it.
PRO Women racing at PTO Tour European Open
Amongst the leading entrants are Aussie Ashleigh Gentle, who in 2022 won both the PTO US Open and PTO Canadian Open as she dominated the 100km distance.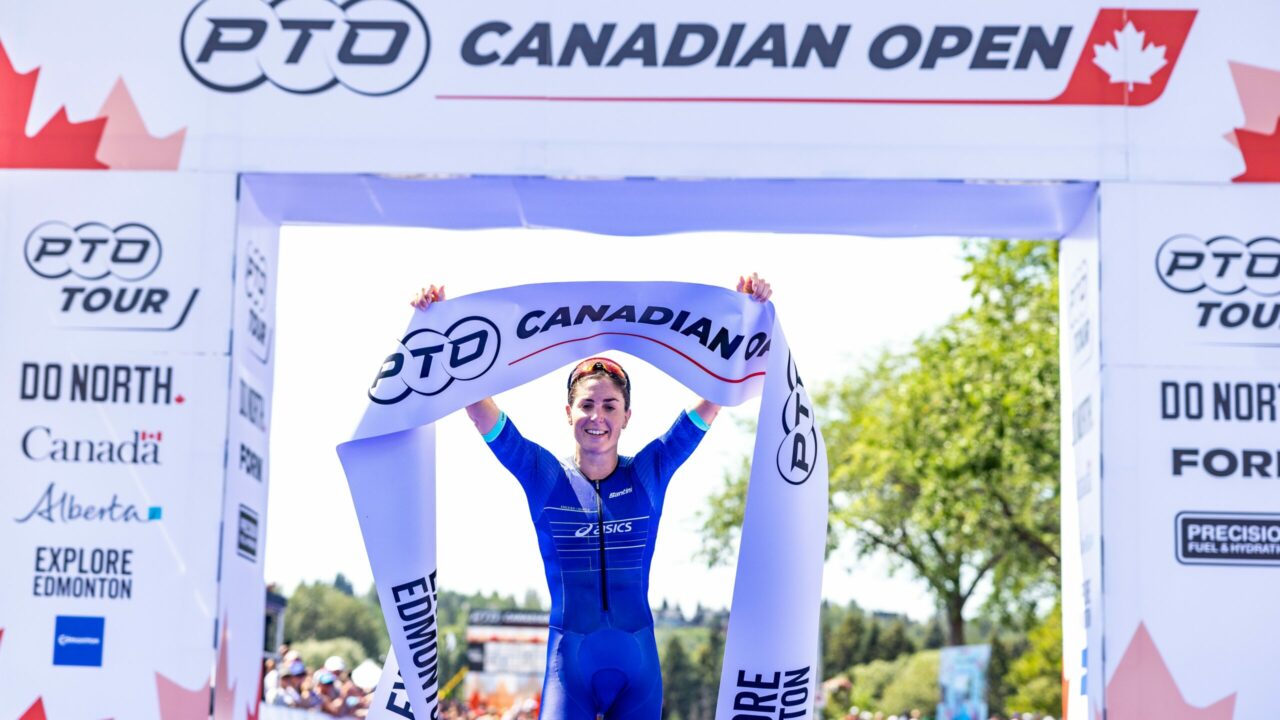 Alongside Gentle, an incredible British contingent including Lucy Charles-Barclay, Holly Lawrence and Emma Pallant-Browne are set to race, with in-form former IRONMAN World Champion Anne Haug also looking like a massive threat.
Start list. bib numbers and swim cap colours – Pro Women
| | | | |
| --- | --- | --- | --- |
| BIB | First | Last | Country |
| 201 (Orange) | Ashleigh | Gentle | Australia |
| 202 (Silver) | Lucy | Charles-Barclay | United Kingdom |
| 203 (Teal) | Paula | Findlay | Canada |
| 204 (Yellow) | Daniela | Ryf | Switzerland |
| 205 (Red) | Anne | Haug | Germany |
| 206 (White) | Chelsea | Sodaro | United States |
| 207 | Laura | Philipp | Germany |
| 208 | Holly | Lawrence | United Kingdom |
| 209 | Emma | Pallant-Browne | United Kingdom |
| 210 | Lisa | Norden | Sweden |
| 211 | Fenella | Langridge | United Kingdom |
| 212 | Kat | Matthews | United Kingdom |
| 214 | Jocelyn | McCauley | United States |
| 215 | Tamara | Jewett | Canada |
| 216 | Sara | Perez Sala | Spain |
| 217 | Ellie | Salthouse | Australia |
| 218 | Daniela | Bleymehl | Germany |
| 219 | Grace | Thek | Australia |
| 220 | India | Lee | United Kingdom |
| 221 | Lucy | Byram | United Kingdom |
| 222 | Rebecca | Clarke | New Zealand |
| 223 | Luisa | Baptista | Brazil |
| 224 | Barbara | Riveros | Chile |
| 225 | Lotte | Wilms | Netherlands |
| 226 | Anne | Reischmann | Germany |
| 227 | Els | Visser | Netherlands |
| 228 | Maja | Stage Nielsen | Denmark |
| 229 | Diede | Diederiks | Netherlands |
| 230 | Amelia | Watkinson | New Zealand |
| 231 | Sif | Bendix Madsen | Denmark |