Jan Frodeno has announced his eagerly-awaited race schedule for 2023 – and it includes the first-ever IRONMAN World Championship to be held in Nice.
The modern-day legend is a three time-winner of the IMWC at what he calls its "spiritual home" of Kona in Hawaii and had been far from thrilled when it was first revealed the hosting will be shared with the French city for at least the next four years.
But as he starts his comeback from a frustrating 2022, he's mapped out five planned races, culminating in that appearance on the Cote d'Azur, which is great news for the sport as a whole.
And he once again called it "my last year of full professional racing", though that potentially leaves some options open still in 2024.
Frodeno starts at Oceanside
First up is IRONMAN 70.3 Oceanside on April 1, then the PTO European Open on May 6, confirming what many have known for some time in terms of the date for that event which hasn't yet been formally announced.
His one other full-distance race apart from Nice will be the IRONMAN European Championships on home territory in Hamburg on June 4.
And then the PTO US Open in Milwaukee on August 6 before heading to what promises to be a mouthwatering showdown on the French Riviera on September 10.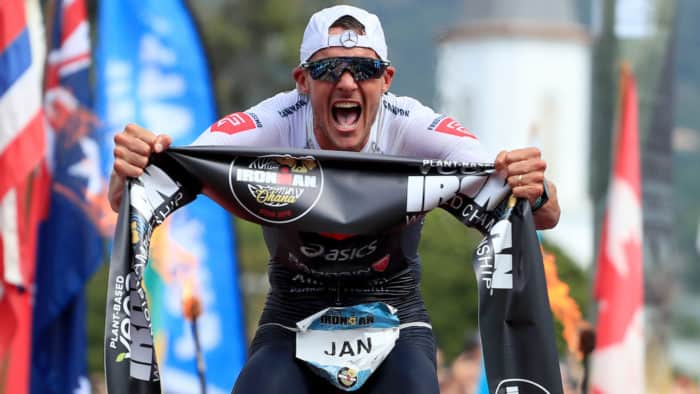 'My last year of full pro racing'
Speaking to his 519,000 Instagram followers, he said: "It's been quite a while so I am very excited to share my race calendar with you.
"It will be a thing of traditions and closing circles of course – my last year of full professional racing.
"I'm looking forward to it starting off in Oceanside, that's my traditional race, kind of where I've always liked to kick things off. You get to see a lot of familiar faces so that's always something very positive.
"Next up will be the European PTO Open, a new race on the calendar. Sounds like an exciting venue, to be shared as yet.
"And then the big one, IRONMAN European Champs in Hamburg. It's been moved from Frankfurt – where I always used to love racing – to Hamburg, which has huge ties for me personally, being the home World Cup back in the day for ITU racing. It's a city that lives and breathes triathlon so I can't wait to see what IRONMAN is all about over there.
"From then on it looks like another PTO race – the US Open in Milwaukee which sounds like a big race with seven to eight thousand age-groupers. And of course the PTO are putting on a great show of late.
"And moving on to what we are all discussing at the moment – IRONMAN World Champs in Nice. Can't wait to go there, it's certainly a big, big challenge for me but living here in the mountains it's given me the hope of preparing well for that race which has 2,400 metres of climbing.
"So that's exciting and I can't wait to see what these young guns bring to the table. It's a full season and I'm looking forward to racing and getting out there and seeing where the sport has gone these last few years."