Confirmation that the IRONMAN World Championship will be split across two venues from 2023 on is sure to draw a ton of questions, and no doubt some criticism.
Amateur or professional, qualified or not, media, sponsors, families and every possible stakeholder will be impacted by the news – which was officially announced by IRONMAN at 3pm ET/8pm UK/9pm CET on Wednesday.
You can place three-time Kona king Jan Frodeno – considered by some the greatest long-course triathlete ever – very high on that list.
Frodeno not amused
It's fair to say that Frodeno will hate the decision, having frequently stated that Kona is the sport's spiritual home, and a venue he considers to be the pinnacle for all long-course triathletes.
"We ain't playing Wimbledon down in Sussex"
More than a year ago now, when there were still question marks as to whether the event could be able to be held in Hawaii in 2022, post-pandemic, he told Bob Babbitt:
"I'm honestly not a religious man but I'm praying that it goes ahead, October Kona, that would be my dream. If I have one wish left in the sport it would be being in Kona in October and having one more race in peak shape and actually having all the boys there and just having a real rumble in the jungle."
To ram home his point, he famously added: "We ain't playing Wimbledon down in Sussex".
The IRONMAN World Championship did indeed make it back to Kona in October 2022, but Frodeno's hopes of a fourth victory were scuppered by an injury. A bike crash was the final nail after he had earlier been impacted by an Achilles injury and he was unable to line up.
Now aged 41, time is running out for Frodeno to make one last victorious trip to Hawaii, with 2023 now out of the question too. A co-host venue (rumoured to be Nice, France) is instead set to stage the men's race.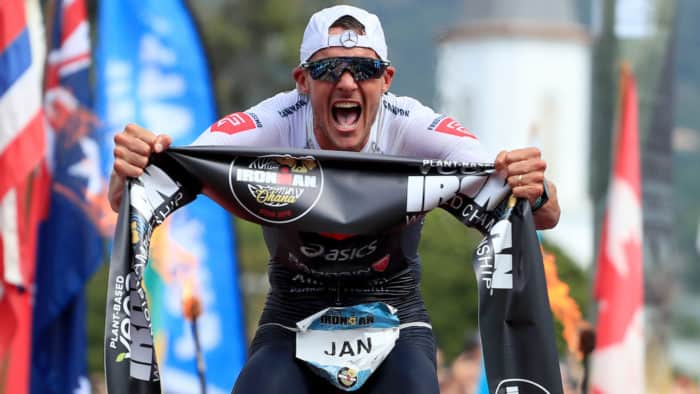 'One more year' – or not any more?
It was clear as late as last month that Frodeno was still leaning towards another Kona bid in 2023, when again interviewed by Babbitt. He stated that 'one more year' was his aim, but what does Wednesday's bombshell announcement do to that desire?
Against that background, his Instagram story on Tuesday after seeing the initial rumours circulating online made his feelings pretty clear: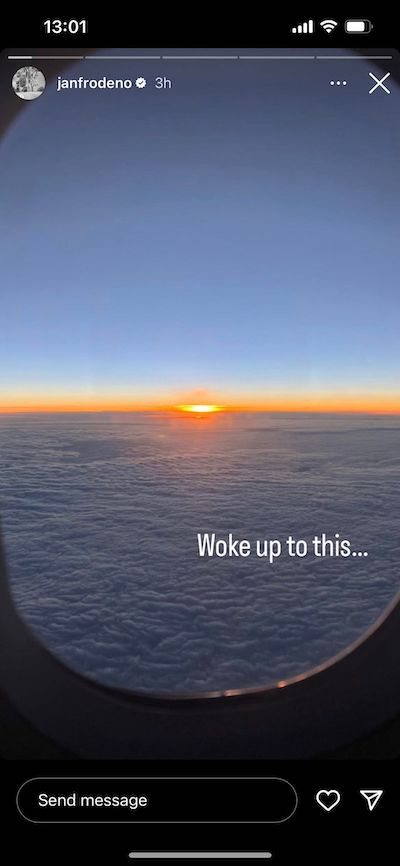 His response, quite simply, was "I'm going back to bed".