German legend Jan Frodeno has asserted that his dream of making his final professional triathlon bow at Kona remains very much alive.
The 41-year-old is a three-time IRONMAN World Champion but pulled out of this year's edition after failing to fully recover from a hip injury.
Frodeno, considered by many as the greatest triathlete of all time, has endured a torrid 2022 season and was a DNF in his only race of the year at Challenge Roth.
It was the first time he had competed since last year's Collins Cup, with an Achilles tear ruling him out of the delayed 2021 IRONMAN World Championship in St George.
Injury nightmare
"I've had some pretty ratty luck this year," he told Bob Babbitt on the iconic 'Breakfast with Bob from Kona' (embedded below).
"[It] started off with an Achilles issue that was mistreated, then I ended up having some knee issues because of changing my posture.
"And then eventually a crash almost saved me because first I was trying to get to St George, then I was trying to get fit for Roth and then I was trying to cram everything for Hawaii.
"[I was] seeing the opportunity of having this great battle [with Kristian Blummenfelt and Gustav Iden] and really wanting to get to the island one more time in the very best shape and then the wounds didn't heal up.
"After almost three weeks my wounds on my hip still hadn't healed up and, of course, if you're training three times a day that's not ideal.
"It got infected and then it went so quickly that I was in a scan one day and the next day I was on the operating table.
"It's kind of brought the calm that I probably should have had in February, but hindsight is a beautiful thing.
"That's what brought the downfall. Just always wanting to keep pushing on and never really realising that sometimes your body just needs a few days or even weeks."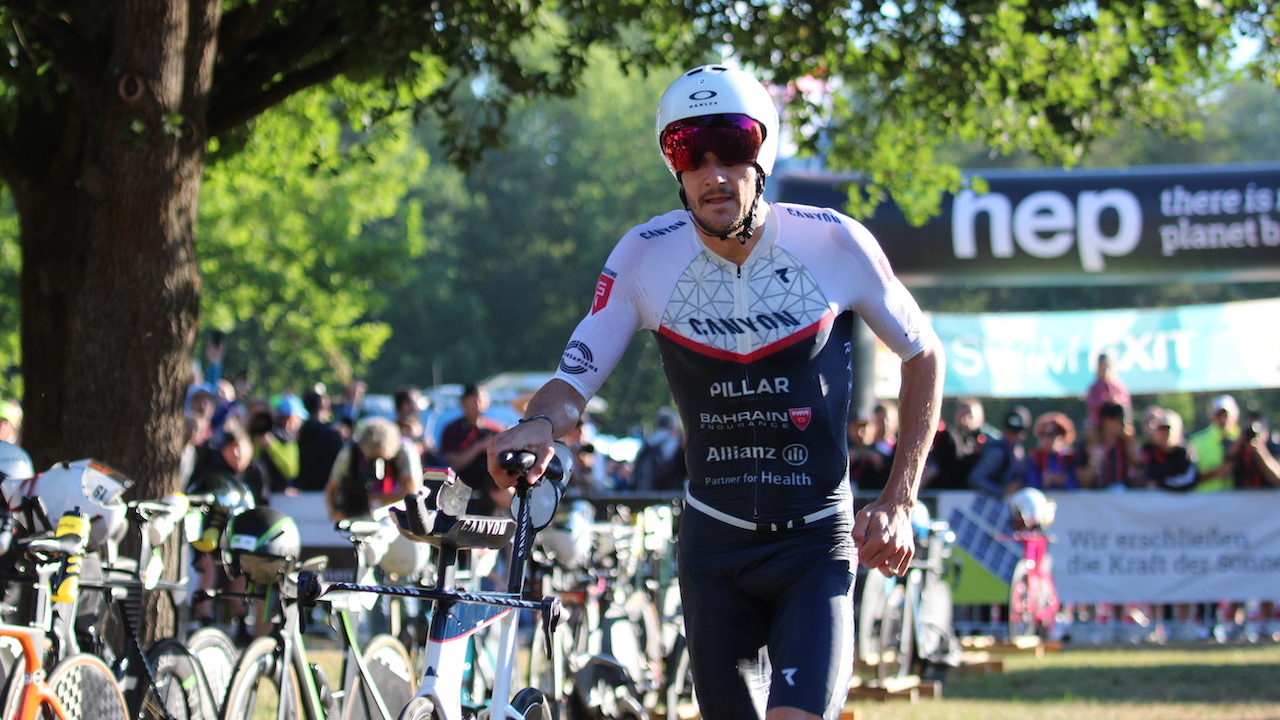 Last dance in Kona
Following this year's disappointment, Frodeno admitted that 2023 will be his last season in the sport, and he has insisted that taking on Kona – and potentially winning – would be the perfect way to round off his glittering career.
"Yeah, absolutely," he responded when asked if he wants reclaim his Kona crown next year. "I mean somebody's got to win this year.
"It's really important for me to know that I hate not being there because it shows me that I'm not ready to hang up the shoes.
"I would love to finish my career here in Kona and walk off and that obviously didn't happen."
"St George is a beautiful race, don't get me wrong, but it doesn't have the same vibe. It's not the same illusion, it's not the same history and all that kind of thing.
"So that was the reason why I kept having this dream and this hope of coming back here and enjoying it a little bit fitter than I am now and that's why I decided to give it one more year."
Frodeno explained that it was far from a straightforward decision to carry on for one more year, with his wife Emma and two children playing huge roles in his life.
"You get to a different stage and have different priorities," he said. "After hospital I spoke to Emma, and we had a family sit down.
"I was like 'okay I really want one more year', and 10 years ago I wouldn't have cared in the slightest what anybody else thinks.
"But I really did kind of weigh in, and we made a family decision. It's a little bit different and so priorities change.
"I do still think, however, that that doesn't necessarily mean that it's going to cause an inferior performance [on] the other side of it."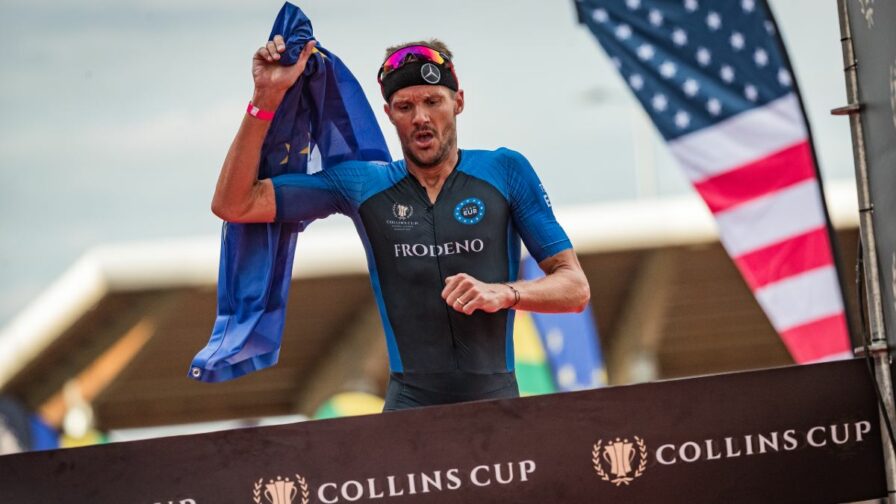 New record expected
Frodeno also highlighted that there is a strong chance that his 2019 Kona course record of 7:51:13 is broken this year.
He said that such accolades, as well as the ever-raising standards in the sport, are fuelling his aspirations for next season.
"I definitely think the record here is going to fall," he stated. "I think that's the good thing about records.
"It should be the thing that inspires everybody to look for an absolute limit and not just a daily thing.
"It's always dependent here on the conditions, but I do think that the boys are definitely pushing the envelope. The front group is getting bigger, they're getting committed.
"The runners are getting stronger and it's just a natural development and that's kind of one of the reasons why I'm definitely keen to see if I can still do it."