Lucy Byram has been making waves in the early part of the 2023 season – but the 23 year-old Brit is no stranger to the sport. She's been a familiar name on the British Youth, Junior, U23 and Senior domestic scene for most of the past decade.
It's over the middle-distances that she really appears to have found her niche however, with a first full international season in 2022 yielding victories at Challenge Wales and IRONMAN 70.3 Jesolo, some further podiums, and a third place in the Challenge Family World Bonus.
With that experience under her belt, 2023 has started in the best possible way with back-to-back wins at CLASH Miami and Challenge Puerto Varas in Chile.
Once she'd navigated the journey back from South America to Leeds, it was time to chat to the Leeds Beckett Law graduate. Not only that, but we got input from her new coach, Jacob Tipper, too, to get some insights on what we might be able to look forward to over the coming years.
Miami nice
We started of course, by looking back on that most recent tour of the Americas, starting with the Homestead-Miami Speedway, site of CLASH Daytona.
Lucy told us: "That's obviously quite a different race to normal, and was exciting to do. A bit shorter as well; I thought it was going to be fast… and it was! It was a pretty cool experience.
"We had Sara Perez in the race, so she set off very quick in the swim. There was a group of us behind – I was hanging on, it was a pretty hard swim."
There are not too many triathlon events that feature 17-laps on the bike course, but that proved to be an asset – and a surprisingly interesting one too.
"I thought it would be quite boring on the bike with all the laps, but it was actually quite cool. They had a big screen as well where you could see the laps each time and where everyone was. The course, unlike Daytona, had some technicality and corners too. I've done quite a lot of racing around circuits, so that probably helped me, compared to some girls that you could tell had only been on TT bikes and straight roads."
Who knew that domestic venues like Mallory Park would provide a great ground for success in The Sunshine State?!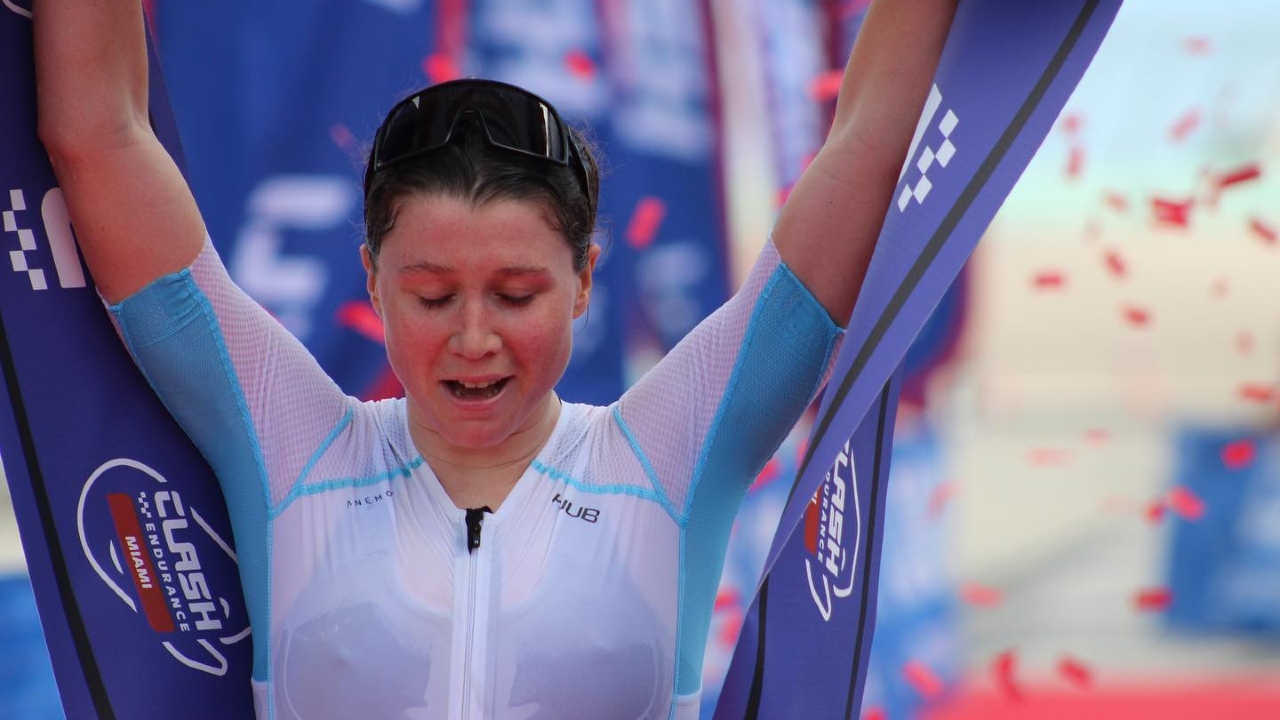 From Chile to… Ibiza?
The next stop on tour was the city of Puerto Varas in southern Chile's Lake District, providing a very different racing environment.
"I'd never been before and I didn't know what to expect and it was really nice, so pretty. It kind of reminded me of the Alps, so pretty and the volcanoes were amazing."
While the background was stunning, there was work to be done. Her second victory of the season was set up on the bike, when she caught and passed the defending champion, Haley Chura.
"I think I managed to pass her around 65k. I thought that I might catch her quicker than that, but I think she pushed really hard on the way out. When I passed her, I think she kind of blew up a little bit, and I made up about the same amount of time on the final 25k."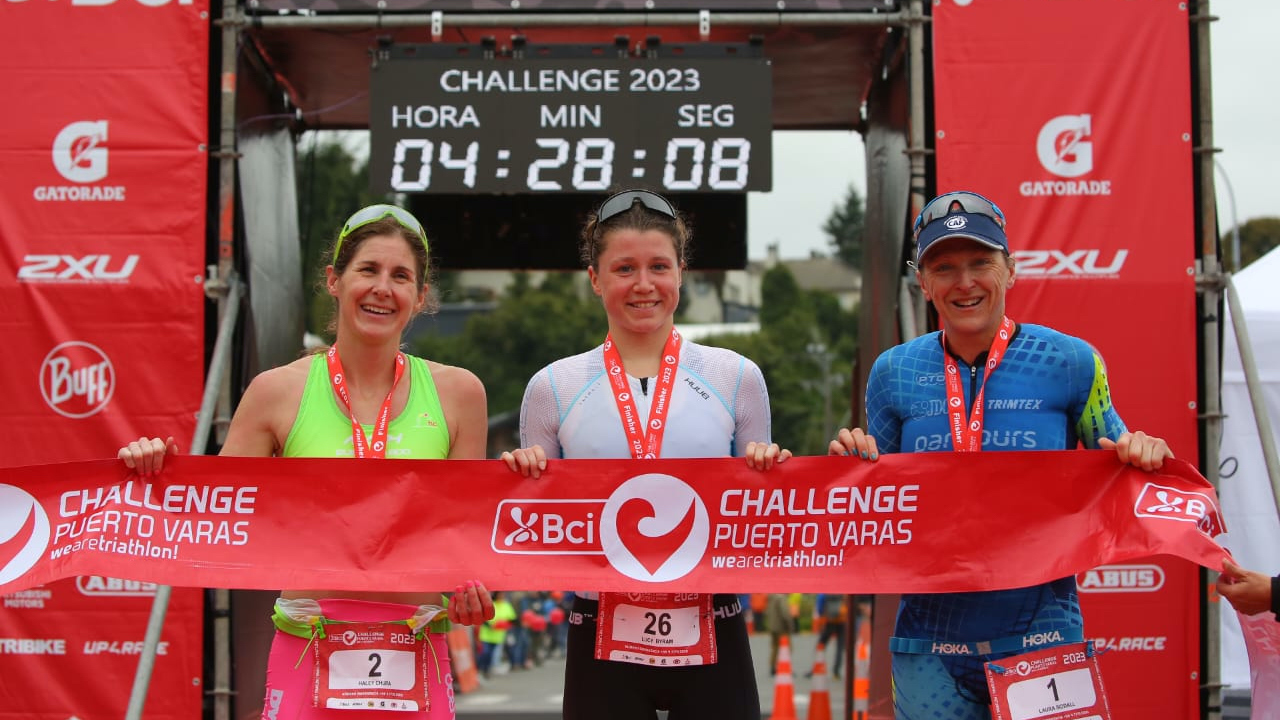 One of the by-products of Byram's fast start to 2023 has been her rise up the PTO World Rankings. 30th at the time of writing – which is also the cut-off point for the PTO European Open qualification – her prospects of securing a start in the 30-athlete only field for the first PTO Tour race of the year look good.
"Hopefully. It's obviously top-26 automatic [Ed. with the other four places being awarded on a wildcard basis], but I'm thinking maybe some of them won't want to do it! I've applied for a wildcard, so either way, hopefully I'll make it."
With the (now retired) Nicola Spirig being at least one athlete that will not be at the Balearic Islands event, her prospects of a guaranteed roll-down slot seem pretty good.
A new direction with Coach Tipper
Having had success last year, one of the factors that Byram credits with her start to the new season is the addition of a coach, Jacob Tipper. If that name sounds familiar, then Jacob was a key part of the Sub7 Project last year, where he was the Sports Director for Joe Skipper's squad.
An elite cyclist himself, Tipper was part of that HUUB Wattbike Test Team that gained global headlines, as the 'Boys from Derby' took on the world in the Team Pursuit.
"I feel like this winter was the first one where I've had a coach, have been told what to do, and so it is slightly different. I never really go into a race expecting anything, just try to get on more podiums I guess, which I've done, but I had no real expectations.
"We talked to him [Tipper] when we were at the World Series at Leeds, he was at the HUUB stand, and my boyfriend knew who he was, and that he did a bit of coaching. We had a chat with him, and I think he started coaching me in July. It's not been too long, but we've seen more progress through the winter.
"He's competed in a few triathlons himself and wants a new experience, so he's coaching me for cycling and running. It just helps keep you consistent, and having someone else's opinion helps. You can be feeling tired, and he might say 'no, it's fine you can keep going', or at other times, 'no, you should take a rest'. It's reassurance really, rather than having to think, 'should I be doing this? should I be doing that?'"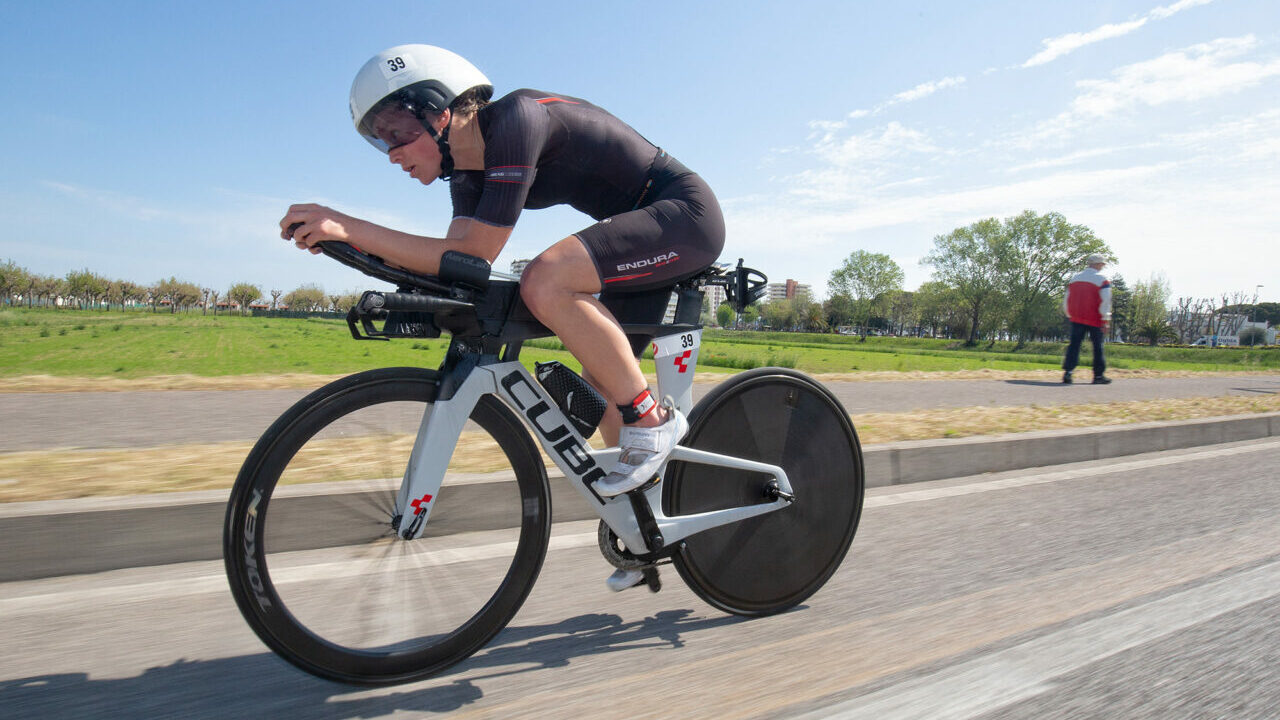 While known for that cycling history, Tipper told us that he has been moving towards triathlon for a while now – in fact, returning to a sport he did as a kid himself. "My background was sports science, and I've been coaching multisport athletes for a number of years, without quite the same profile. With my involvement with HUUB, the opportunity with Sub7 and doing some triathlons myself, I've been moving in that direction for a couple of years.
"With Lucy, the bike has such a big impact on 70.3 racing. So there's a big focus on the bike, and of course continuing her run progress. It makes sense to have the two intertwined. I'm coming at it from a different direction perhaps to more established triathlon coaches. 70.3 and Ironman racing has changed dramatically over the last 10 years, that there's not really an established defined blueprint; everyone is still figuring it out. I think applying the same principles of physiology across disciplines, that's the key, and the influence that training cycling and running together can have.
"Lucy is fantastic to work with. She's super dedicated, and coming from that Brownlee camp she'd already got a really good weekly plan. It was then providing additional accountability, plus some more specific session tailored to her particular needs. So it was tweaking from a good base.
"She's easy to work with, is inquisitive and gives back quality, actionable information that you need as a coach."
Slippery when… aero?!
There's good reason to think that more progress, on the bike especially, is to come. Tipper, along with the likes of Dan Bigham, are renowned for their attention to detail and knowledge in bike positioning, aerodynamics and equipment choices. Only a fool would not look to leverage that knowledge.
Lucy had told me: "He's got a few ideas, and I'm actually going to the velodrome at the end of this month with the HUUB guys. That'll be my first time doing any sort of testing, so hopefully that'll be good."
Fortunately, I managed to speak to Jacob as he was driving home after that very testing session at Derby velodrome. How did it go?
Pretty well, he said: "We'd already started with a few changes that we knew would make a difference and hence didn't need to test to prove would work, so we were already starting from a pretty low baseline. And yet we still found some good gains early on in the session. It's definitely positive. She's where she needs to be, the power is already good and ultimately going forward she's got the right mindset to find more gains. That's the important thing.
"I'm in the position where I can use Dan [Ed. Bigham] as a really good case study. Aerodynamically he has proven that not only could he come from nowhere and knock people off World Cup pedestals, but he could then still find gains every year after that. What's impressive, is I don't think that anyone thought that in another four years, he'd have knocked off another 10/15% of aero. It was already unheard of.
"You have to have that attitude – you can't rest on your laurels, ever, and Lucy has that mindset."
Season planning
The USA's Ben Kanute has delayed his debut at the IRONMAN World Championship thanks to a date clash with his brother's wedding, and there's a similar theme impacting Lucy's plans for the year ahead too.
"I'll do the Challenge Championship [Ed. 21 May]. Unfortunately my brother's wedding is on the same day as the 70.3 World Championship, so I can't do that one…which is a bit annoying! I've not really planned past May really.
"If I can get into some big races, like PTO Tour, I'd love to do that. I'd also like to do the British races and there's one in Ireland as well, so I'd quite like to stay local."
Reviewing the calendar, that would open up potential options at Challenge Wales (11 June), IRONMAN 70.3 Swansea (16 July) and IRONMAN 70.3 Ireland (19 August).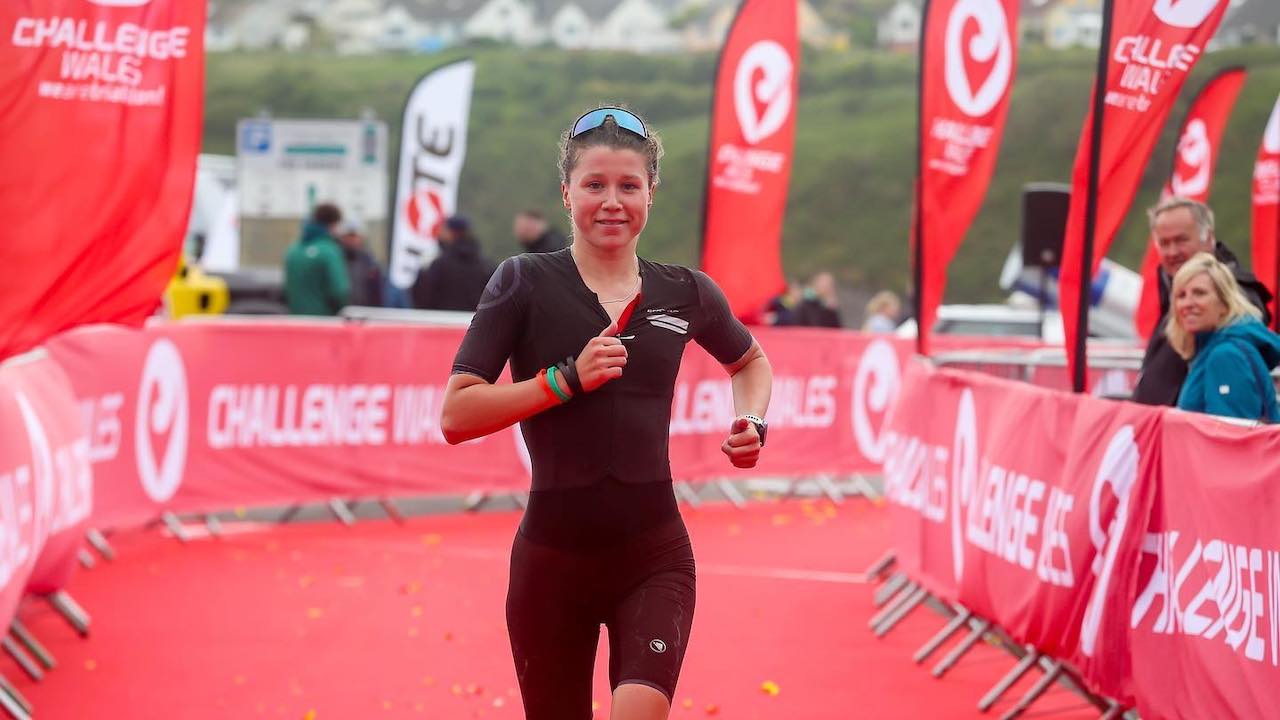 With two wins already and the Challenge Championship already in the plans, improving on her third place in the Challenge World Bonus Series is definitely on the radar.
"Last year I think I did four or five Challenge races. It's definitely a good series to do." Sam Long took the $25k bonus last year by starting with wins in Miami and Puerto Varas, so that road had been trodden. A good result in Samorin – which has additional points – would keep that momentum up.
"Based on last year I didn't think I'd be as good on the flat courses, so I didn't think Miami would go as well as it did. But, I've obviously come off the winter well on the bike and so hopefully I'll be able to put some power out now on the flat there. The run is super hard, with 60% on the grass or something, it's pretty tough. They don't cut the grass too short either, so it's really hard."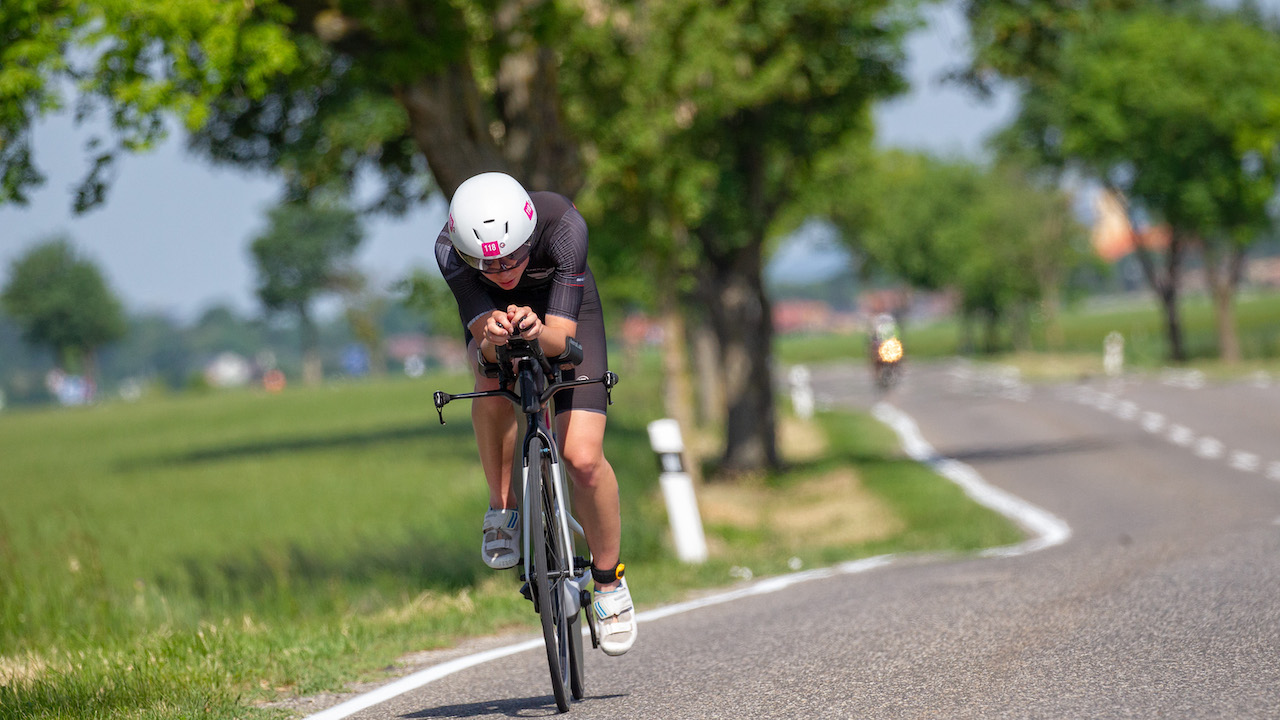 Long-term thinking
Reviewing Lucy's results, right now at least, it is consistent strength across the three disciplines that appears to be central to her success. Having been a triathlete from a young age, perhaps that's not a surprise. Still, Lucy is clear where she thinks her next gains will come from.
"I wanted to improve on the bike, which I have, and I want to continue that. Also I think that as you do that, you get stronger. I know I can run quicker, but it's also about being strong off the bike, and so getting stronger on the bike will also hopefully allow me to run faster too.
"I'd say I'm very much a 'triathlete'. I'm pretty level on all of them to be fair."
Coach Tipper agrees that there is plenty of scope for improvement – and not just for 2023, as he explained:
"You can see it in endurance sports – marathon, cycling, triathlon – from the likes of Tadej Pogačar, Remco Evenepoel, Sam Laidlow for example, that young athletes are coming through with smarter and more training from a younger age. While Lucy has had some of that, equally she wasn't doing crazy miles as a kid and so there will be more to come from muscular efficiency, from an accumulation of total volume of work year-on-year.
"I'm still convinced that as amazing at the likes of Pogačar and Remco are, there's no reason to think that they won't be even better in the future, and I think Lucy will be the same. That solid, consistent volume of training is still relatively untapped with Lucy.
"That's also how we are thinking, that some of that progression is really thinking long-term. Not just this year, but things that will be progressing her in two or three years time, which I think will be when she'll be at her best. There will be injuries, illnesses, crashes and other hurdles to navigate along the way of course, but we have to look long term as well."
Choosing the right team
There's a saying that you tend to rise to the level of those around you. If you are a triathlete and are based in Yorkshire, then it's really not a surprise that you get rather good.
"I'm based in Leeds and swim with the squad during the week," says Lucy. There's loads of triathletes around here, and everyone tends to meet up and then kind of do their own session. There's always people running and riding at the weekend, so you are never short of people to train with if you want to."
That training in preparation for this year included a winter training camp in Spain through February with the likes of Beth Potter and Ruth Astle. Very good company to keep.
While a good environment helps, getting the work done alone is essential – and it seems that Lucy does not lack motivation to get things done on her own either. Comparing short-course to middle-distance racing, she said:
"It's just so much more relaxed this type of training and racing. It's a lot more individual – you do a majority of your training on your own, which I quite like. It's all on you, which I quite like about it."
While a triathlete is on their own on the course, success is inevitably a result of a team around you. That was an area that Jacob specifically noted as a strength when I got his insight on Lucy and their coaching partnership:
"She's also in a good situation with a great support network, beyond the coaching aspects. She's got a good partner, her family is involved in the sport and she can train with her sister as well as the awesome squad in Leeds. That's very important, and while she hasn't needed to overly rely on that as of yet, I think it's key to know that safety net is in place, if and when you do need it.
"She's growing in confidence by being around these good people and has put herself in that position. I think that's also important; that you choose your environment, and she's chosen well.
"On that training camp for example, there's a lot of maturity for the young athletes to see and learn from. When you are surrounded by very mature, successful athletes that also have life experience beyond the sport, that's a positive environment. Training with the likes of Ruth Astle and Beth Potter for example. There's some wise heads there that can really help."
A sound foundation, dedication and a plan for the future. Expect Lucy Byram to be creating plenty more headlines over the coming years.