In-form Tom Bishop claimed his first international senior win since 2012 when he powered to an emphatic victory at the second edition of Challenge Puerto Varas in Chile on Sunday.
And it was a British double as Lucy Byram followed up her CLASH Miami success the week before by taking the women's title.
PRO Men – Bishop wins it on the bike
Bishop headed into the race on the back of a fine second place in Miami, when only a stunning run from Jason West denied him.
And he again produced a superb bike ride to put him well clear of the field and this time never looked in any danger.
He was in splendid isolation throughout the run, stopping the clock in 3:45:02.
For the second year running Matt Hanson (USA) would eventually take second, nearly six minutes adrift, with Mitch Cunningham (AUS) in third.
Bishop has moved up to middle distance to great effect recently, with his previous career-best result his second place to Javier Gomez at WTCS Abu Dhabi in 2017.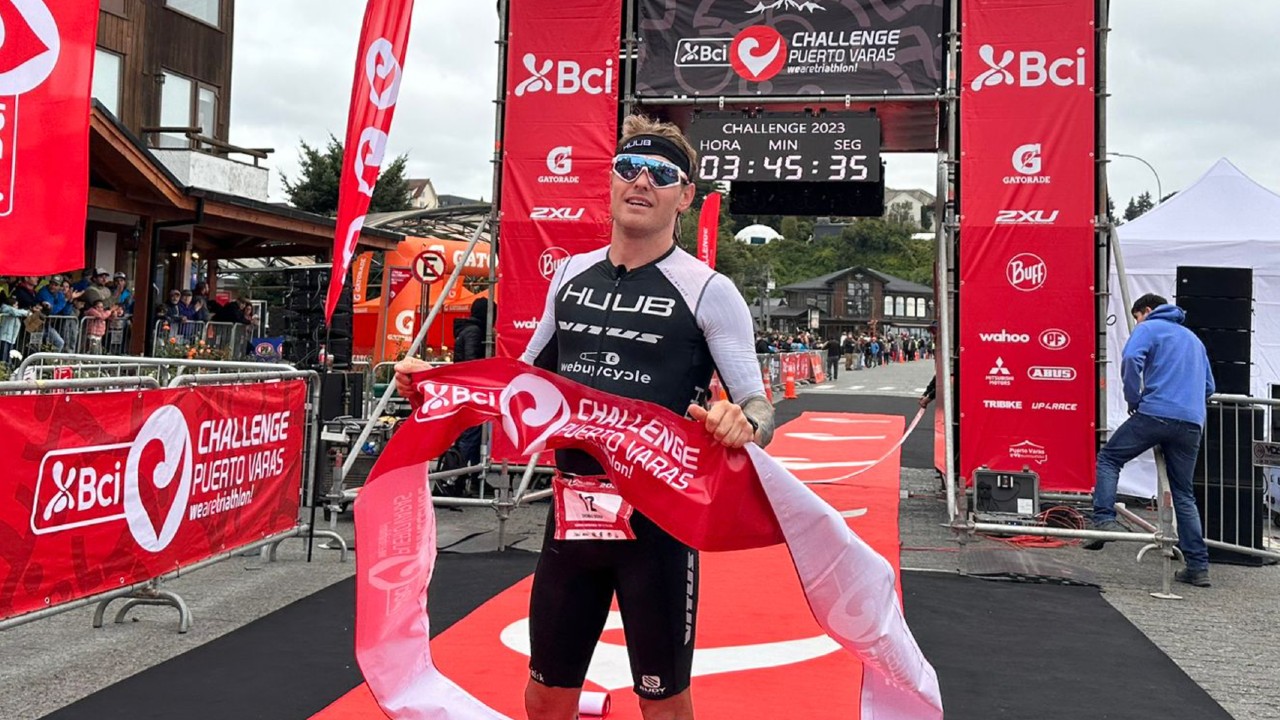 Even before this race he'd jumped 26 places to #40 in the latest PTO rankings and talking afterwards he said: "The plan was to just go for it on the bike, that's been my strategy this year.
"And it was fast on the way out, there was a nice tailwind. Coming back it was pretty tough and those hills really got you so I didn't know what I had left for the run. But I got into a rhythm, took my nutrition and just tried to keep the cadence up, especially going up the hills. It's great to get the win."
And Hanson, runner-up to Sam Long 12 months ago, was quick to give kudos to Bishop, saying: "Tom rode amazing and he set the standard today. I had a good swim and run, not so much on the bike but happy to get the season started."
PRO Women – Byram holds off Chura
Byram repeated her Miami heroics but she had to work hard on the bike to establish an advantage of around 90 seconds from defending champion Haley Chura (USA) heading into T2.
But from that point onwards she looked comfortable on the run and crossed the line in 4:15:52, with Chura second this year in 4:19:33 and Laura Siddall (GBR) a close-up third.
And to put that time into context, it was 14 minutes better than Chura's last year.
"That was a fun race but it was really hard," said Byram afterwards. "I was chasing Haley on the bike for the first half but caught her coming back. I just put my head down and went for it as I know she's a really good runner."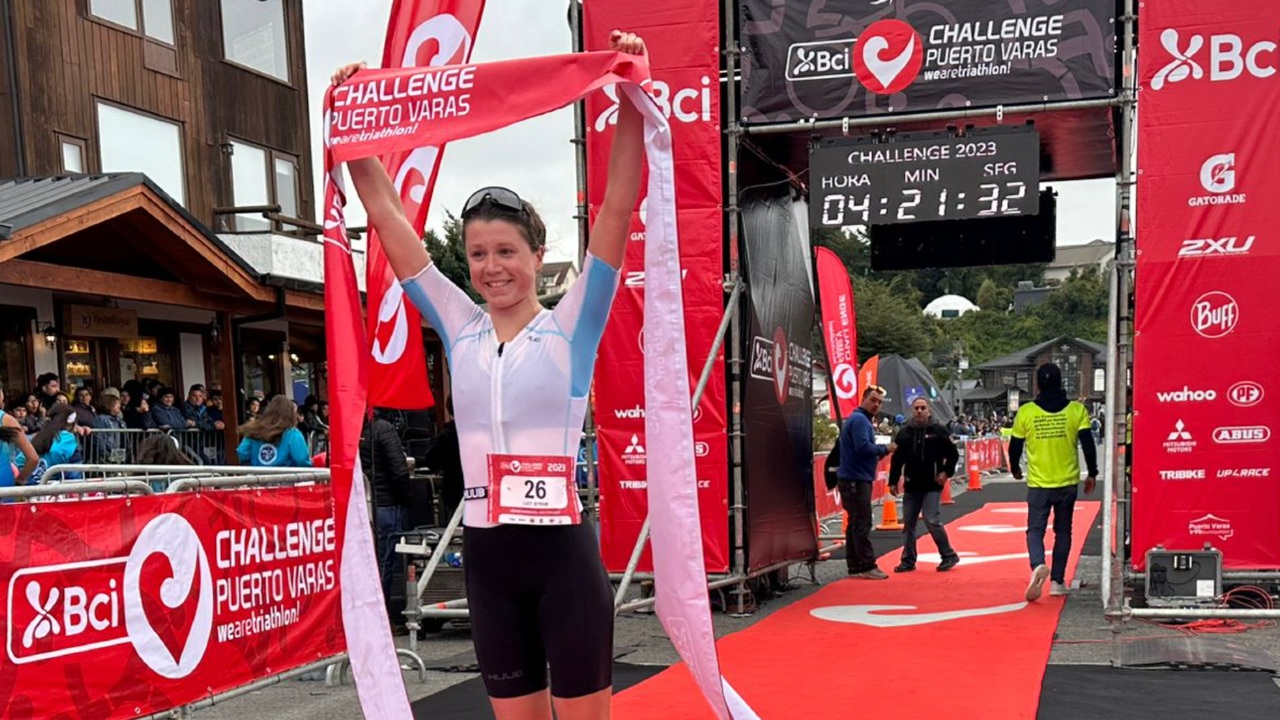 Chura had no complaints after her second place, saying: "It's great to be back here and I hoped to have made it a little bit more challenging for Lucy but it was a good race. I felt really good on the swim, bike and run."
Challenge Puerto Varas Results 2023
Sunday 19th March 2023 – 1.9km / 90km / 21.1km
PRO Men
1. Tom Bishop (GBR) – 3:45:02
2. Matt Hanson (USA) – 3:50:50
3. Mitch Cunningham (AUS) – 3:52:34
4. Luciano Taccone (ARG) – 3:53:04
5. Martin Ulloa )CHI) – 3:54:08
PRO Women
1. Lucy Byram (GBR) – 4:15:52
2. Haley Chura (USA) – 4:19:33
3. Laura Siddall (GBR) – 4:21:29
4. Barbara Riveros (CHI) – 4:35:47
5. Francisca Garrido (CHI) – 4:36:49