American triathlete Ben Kanute has revealed he will be deferring his spot at the men's IRONMAN World Championships 2023 in Nice to the 2024 renewal at Kona, as the event clashes with his brother's wedding.
Speaking in a video uploaded to his YouTube channel, Kanute discussed the IMWC split which means the 2023 women's event is staying at Kona while the men's has recently been confirmed as taking place at Nice, France. They will rotate for the next four years.
The late decision to confirm that date and location for the men did at least allow Kanute, who qualified for the World Championships with third place in November's IRONMAN Arizona on what was his full-distance debut, to push back his first appearance by 12 months.
The 'longest road to Kona
In the video, embedded below, he explains: "The way the races are being released makes it hard to plan for more than six or twelve months in advance. Having Nice be in September was not expected, and that's a big issue for me because it just so happens that Nice is on the same exact day as my brother's wedding… so that's a big no go for me.
"I don't get to decide when my brother gets married! But there was a discussion with my family about whether there were some big races on dates, because you usually look at a few dates when you're planning a wedding, and the 70.3 World Champs are in Finland in August and Kona is traditionally in October."
As a result, Kanute explained that September had emerged as an ideal date for him to be able to attend his brother's wedding and stick to his race schedule… until last week's announcement.
"I'm in a unique position now where I'd already qualified for an IRONMAN World Championships slot so they gave us the option to take our 2023 slot or defer to 2024 to go to Kona," Kanute said.
"Any other year where it wasn't my brother's wedding I'd probably be stepping on the start line in Nice and trying my hands at the first World Championships that was officially outside of Kona with this split race.
"But with the ability to defer this year, I'm just grateful that my World Champs slot doesn't go to waste."
Kanute put in a stunning performance at the IRONMAN 70.3 World Championships at St. George last year, pushing Kristian Blummenfelt all the way and finishing a deserved second.
"Now I think I've probably started officially the longest road to Kona. It may be the longest somebody has had to wait to use their qualification slot, going from where I qualified in November 2022 in IRONMAN Arizona all the way to October 2024!"
'Takes away from the camaraderie'
Kanute also spoke at length about the decision to split then men's and women's races across different host venues, revealing that he was concerned it might take away from the camaraderie between the athletes that he feels is unique to the sport.
"I don't like how they're splitting the men and the women in having two completely different venues for the World Champs," he explained. "But I get the Big Island can't accommodate two straight days of racing.
"It's a lot of people, it's a small community and we kind of take over that island and it's not always fair to the locals.
"I really loved that the women had their own day, I don't think we should ever go back to having it the same day but having it in two separate places takes away some of that extra fun, excitement, comraderie that we've built at every other triathlon.
"A lot of the guys and girls, on the day they're not racing they're out watching the opposite gender race and I think that's something that's really cool and unique to the sport.
"It's sad to see that go on one of the biggest races of the year when the whole world is going to be watching."
Seeing both sides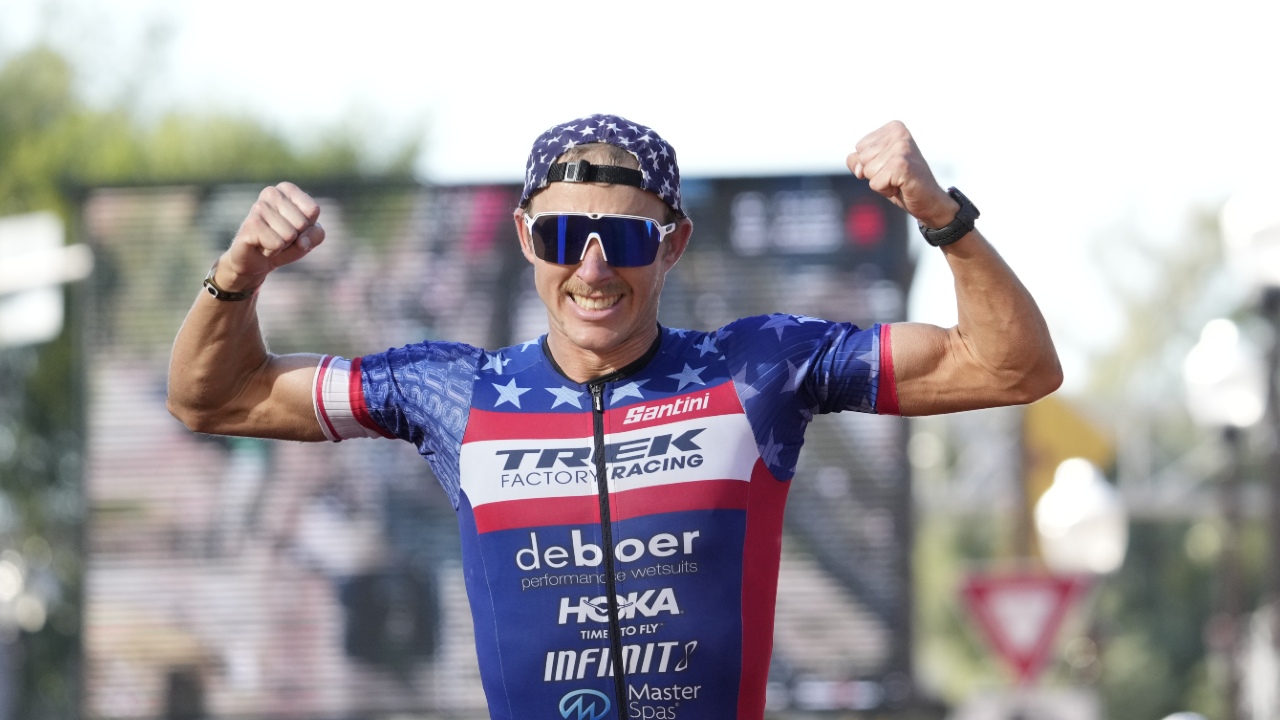 There has been concern that moving the IRONMAN World Championships away from Kona might take away from the 'magic' of the event, but Kanute isn't sure that will be the case and explained that the location doesn't factor into whether he'd want to race a World Championships or not.
"I really see both sides. I think there's a lot of good things and a lot of bad things," he explained. "I think that anyone who claims to know exactly that it's going to be super good for the sport or super bad for it… only time will tell how this decision actually turns out for IRONMAN and for the sport.
"When I'm planning out my season and I look at something like this, I want to race big races and be the best and to win those races whether that's in Hawaii or France or Australia or wherever."
But he also admitted that Kona was special, floating the idea that the World Championships and Kona could become separate, equally sought after races.
"If I had my way maybe we could have something a bit similar where you have Kona and then you have the World Champs," he said. "You get two different races, both of them big.
"I think that Kona has its own draw, and then you still get the rotating World Champs and the prestige of racing on the Big Island."
Yet regardless, he doesn't believe the change in course should faze the athletes, and pointed to how the Brownlee brothers race as an example. 
"I think that changing up the course is going to change the players a little bit, but I feel pretty strongly that the course doesn't dictate the race, the people who race the course dictate the race," he explained.
"I think a prime example of that is the Brownlee brothers: when I raced against them in ITU, whether it was a flat race or a hilly course, no matter what it was they took it from the gun."