There were no 'what ifs' for Ben Kanute after his second place finish at the IRONMAN 70.3 World Championship on Saturday. He left it all out there, and pushed Olympic Champion Kristian Blummenfelt until the late stages of the run.
Taking inspiration
It's funny how quickly things can change in sport. In August this year, Team USA finished a (very) distant third – of three – at the Collins Cup in Samorin. Fast forward two months and Chelsea Sodaro (IRONMAN) and Taylor Knibb (IRONMAN 70.3) are World Champions. Heading into the final 5km on Saturday, Ban Kanute was in contention to add another.
While he shared the post-race press conference stage with four European athletes, Kanute was also bullish on the Stateside status of the sport currently.
"I think we have a strong contingent of US athletes who also are pushing each other, and if one of us maybe doesn't have our best day, or things don't go our way, there's always another one to step in and take their place.
"It's really awesome to see. I took a lot from those performances of my fellow Americans. I kind of had a mantra of 'go and take it', and I think they both really exemplified that. That's just the way that I wanted to race today, just go out there and see what you can do with no limits. It ended up working our relatively well for me."
A lovely use of understatement there…
Energy from the crowd
There's nothing like a US athlete – kitted out in stars and stripes colours – to get a home crowd on your side… though it wasn't all going his way, as he explained when asked about the noise of the supporters:
"It was awesome. I loved the crowd here – there were a ton of cheers for Kristian though too. I was scratching my head a little bit, I'm like, US guy on the front here… let's get a bit of home town love a little bit!
"I was just drawing energy from wherever I could because you need every kind of advantage you can get when you are taking on the Olympic gold medallist.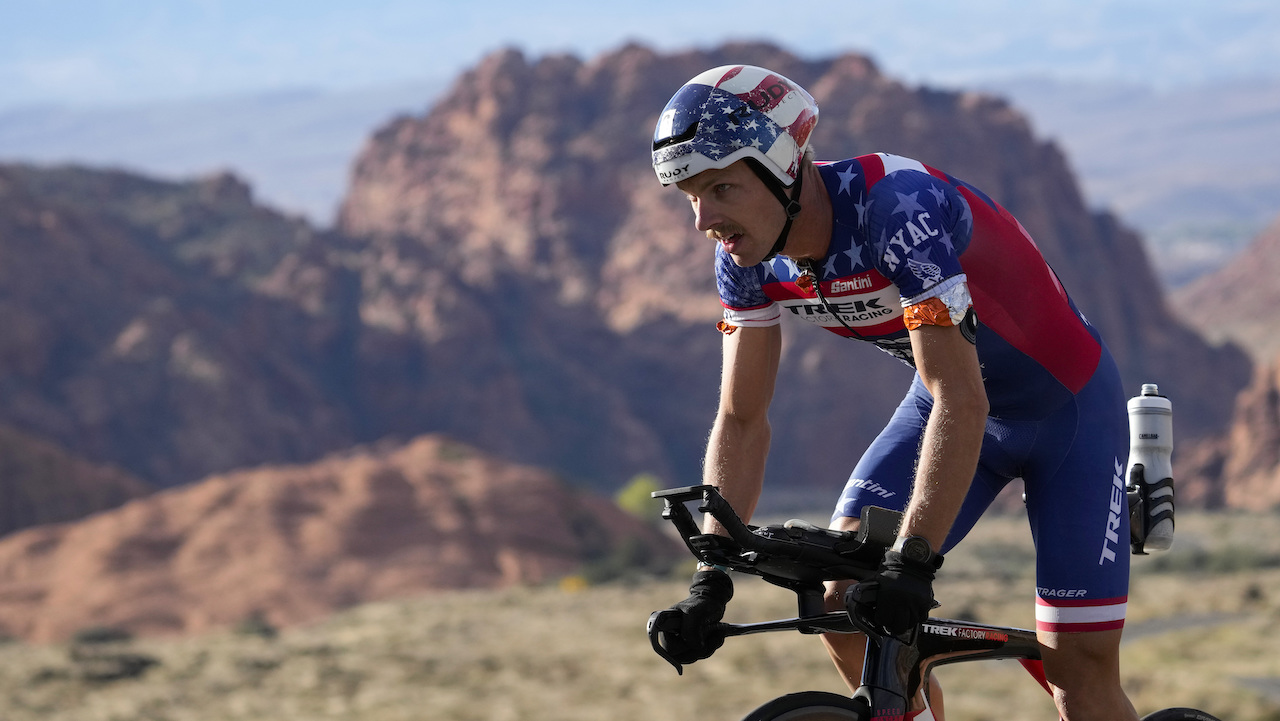 "Having caught him within the first two miles, I didn't necessarily expect that. I was hoping Kona would kind of show up in his legs and he would crack at some point, but it's just a testament to how good Kristian is. At that point I was going back up Diagonal, and I was trying to get a little pumped before then, as that's where I caught him on the first lap.
"I was hoping that maybe the uphills weren't being as kind to him as me, so just trying to take the energy from the crowd and just have fun with it. I can say that it was painful today, but it was also just a ton of fun to race."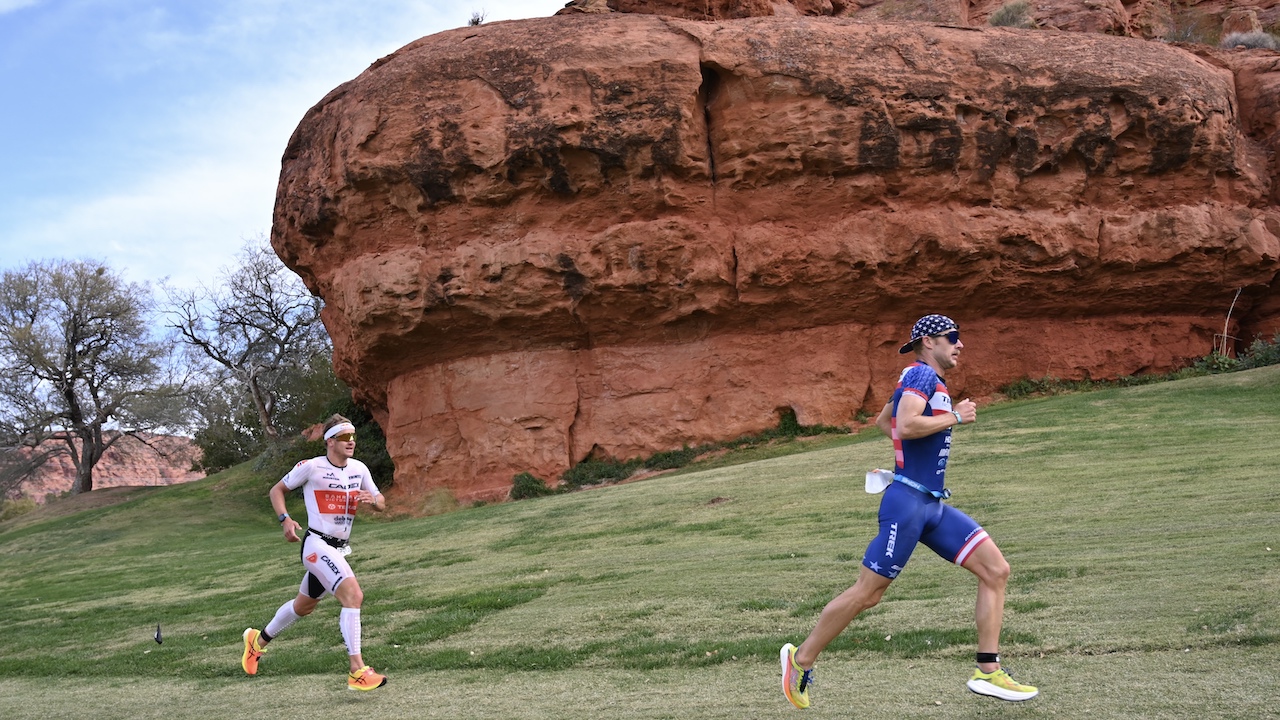 Let it happen
While Kanute is a class act – and was second at the IRONMAN 70.3 World Championship five years ago – given his results this year, few were predicting his potential this past weekend. Managing to overcome those disappointments and stay focussed on the big prize, helped deliver another solid result at the 70.3 World Champs, where he has now gone 2nd / 4th / 10th / 6th / 2nd in his five starts.
"I like to say work hard and dream big."
"I think that kind of sums it up, just keep putting in the work. Success is a huge rollercoaster and this year hasn't been the easiest. For sure my results have not been where I wanted it, but I just kept plugging away and worked hard, wasn't afraid and didn't let any of those performances where I really underperformed, affect me. I just came into this race and let it happen.
Responding to a Bob Babbitt question, he explained how he managed to turn it around.
"This year started off alright, it was still building and then in the middle of year with some sickness and having to recover, it set me back. I just didn't have the amount of training I needed around the middle part of the season to be be competitive with the best guys in the world.
"After Dallas I kind of flipped a mental switch, came out here early, put in a ton of work. It's kind of tough when you don't race well all year, you start to question certain things, you take time away from the family and it wasn't easy so to be out here and experience the crowds – to race how I've been training – I feel like I accomplished that. It's an extra cherry on top to get second here. It means a lot."