What a year it has been for Alex Yee.
At the start of 2021, he had hopes of qualifying for the Olympic Games – not an easy task, with just two places available and one already allocated. Fast-forward a few months and he's a WTCS winner (Leeds), Olympic Games gold and silver medallist, and finished third in the 2021 World Triathlon Championship.
We spoke to Alex shortly after his fifth place on Sunday at Super League Triathlon London, where racing on home turf meant a lot to the 23 year-old.
Alex Yee on London pride
"It's brilliant (Super League). For me, this is my hometown – I had so much pride racing here. It was amazing, I did everything I could but my first swim just let me down and from that point I was just playing a bit of catch-up.
"But that's life and I've learned a lot from this one. I made loads of mistakes which I learn on. To start with fifth and probably only be about 15-20 seconds away from the win, it's not a bad place to be in the first race, though obviously I'd want to start on the front foot."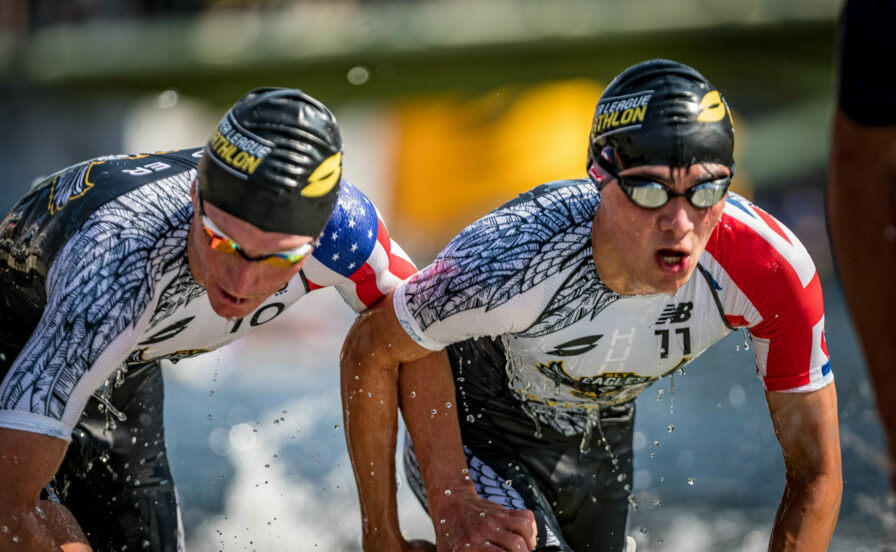 Yee Olympics reaction
Winning at the biggest event in sport means a lot to an athlete, but it also brings huge joy and pride to the families, friends and fans that support them. How had that reaction been?
"The reception has just been insane and that's definitely cost me emotionally. I guess you don't really respect the mental side of things, like trying to qualify for the Olympics. And then when you actually achieve your wildest dreams, the actual toll that takes on you, to kind of come back and be competitive again.
"You can see here Vince (Vincent Luis) is still hungry to perform and those guys who are coming off, maybe, the results they didn't want in the Olympics, they're showing they still have it.
"For me, I feel like I'm starting to gain that back now. I think in Edmonton I definitely made some mistakes and wasn't quite there, but I feel like I'm coming back. To race here in London definitely brought a lot of nerves, but yeah, just amazing."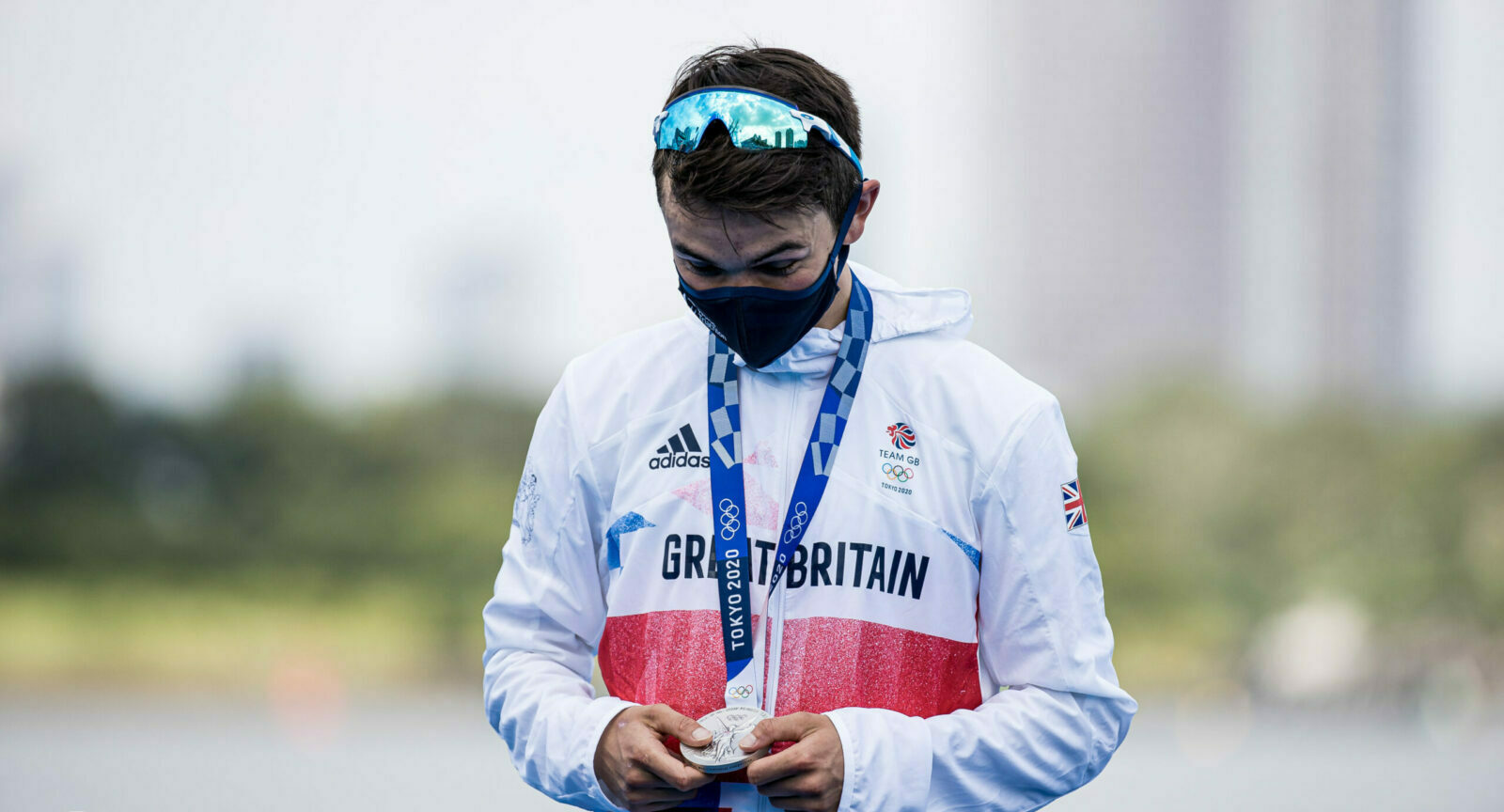 Tokyo Mixed Relay
Prior to Tokyo, we spoke to Alex about the Team GB Mixed Relay prospects. He described the British women as their 'super strength' – though any thoughts of 'Hopefully Jonny and I will have a relatively straightforward job in that sense', didn't quite pan out in that magnificent race. They still had to perform, particularly when Vincent Luis caught Alex on the bike…
"They (his GB teammates) did their job [in the Mixed Relay] but I felt like we had to do something as well, so I'm really proud. You saw Jonny came third today and I think Georgia [Taylor-Brown] was second as well, and Jess [Learmonth] won.
"It shows the strength in depth of the team we have. It's exciting for the future of our sport because I'm sure Georgia and me and I think Jonny after that race are still keen to get involved. So it's exciting times ahead, definitely."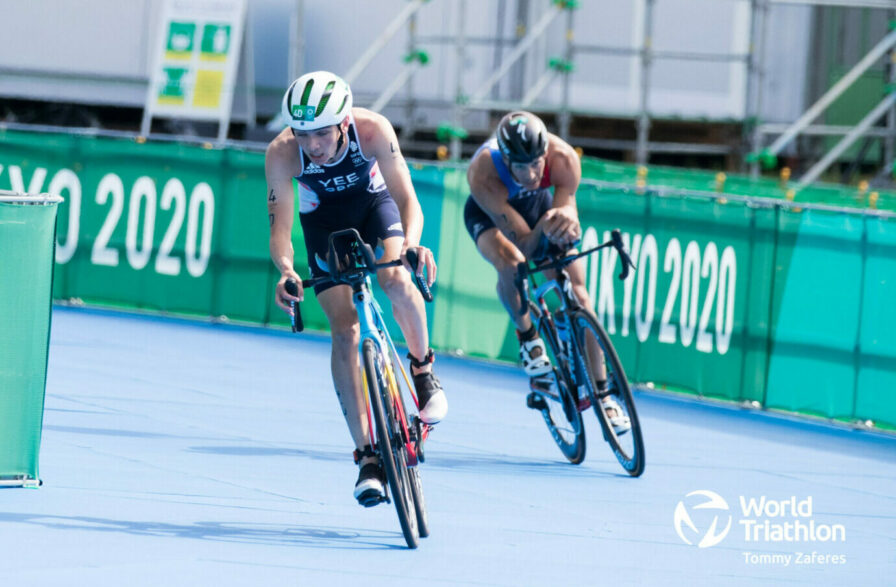 On that Vincent Luis 'catch' in Tokyo, he reflected:
"It was actually quite comical today, because I obviously ran really hard in the second race and when Vince actually got on, he didn't do any work for me and I was the same in the Olympics. I look back and I was like, fair play, I have no reason to shout at you or anything because I was in a similar position.
"It's funny how things work out, I have a lot of respect for the guy and I really want him to do well here because I think he deserves it. He's shown on this first race he's got a lot of form. Hopefully there'll be some exciting racing and battles ahead."
Cross the line – then celebrate
Despite hitting the front immediately out of T2 in Tokyo, Alex admitted that he didn't get a chance to reflect on victory being sealed, until the finish line was crossed.
"I'm going to say it didn't exist because of the 2019 sprint finish. I wouldn't allow myself that satisfaction until I got 10m towards the finish line. I just wanted to make sure I got the job done and I just wanted to capitalise on the brilliant work those guys had done – I hope I did."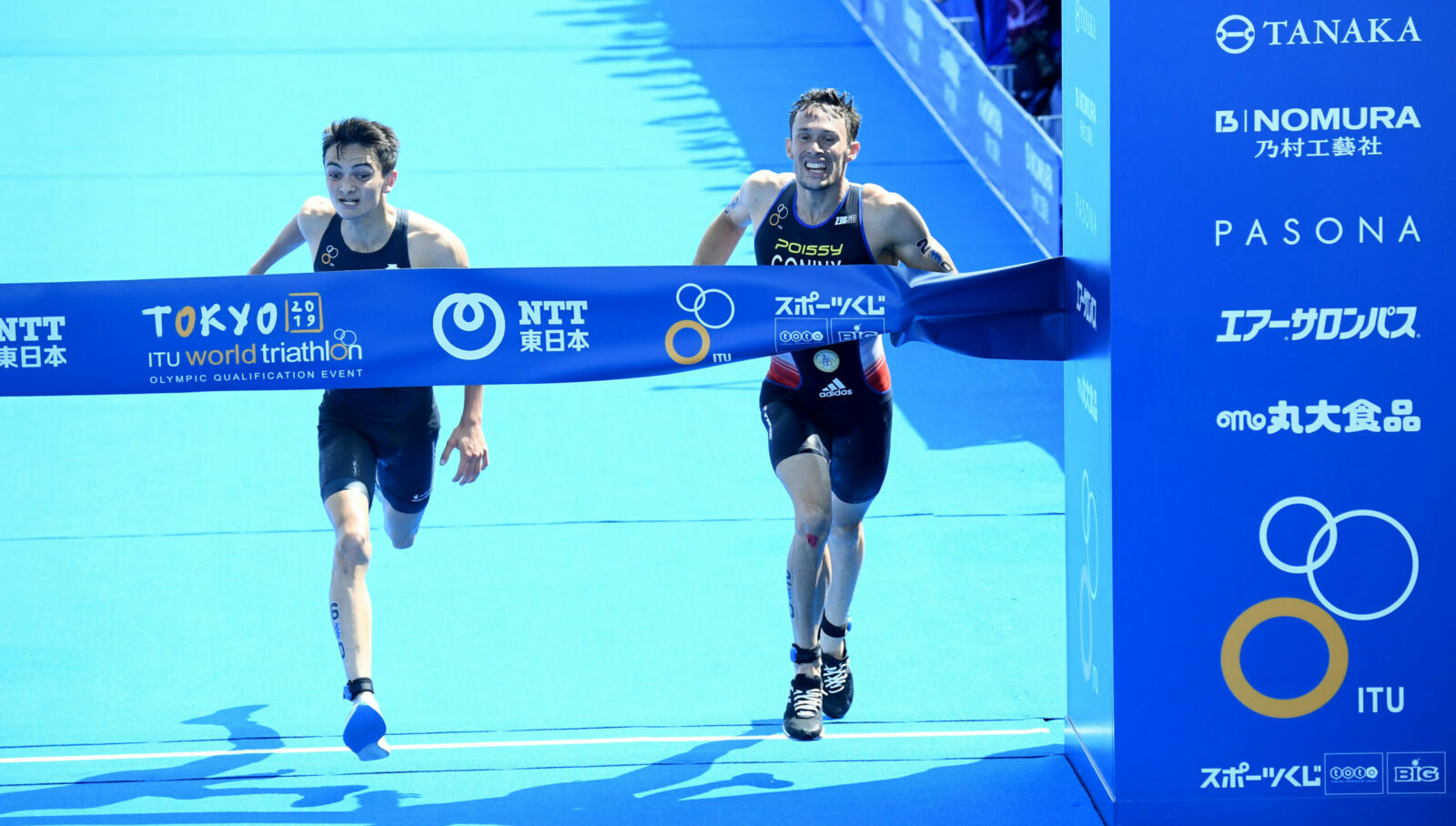 The joy of Super League Triathlon
Having talked of emotional and mental impacts of his season, the Super League Championship series couldn't have come at a better time.
"That's the reason why I'm doing this, the enjoyment. I wanted to come here (Super League) after such a high to kind of gain some experience, even if I didn't race well here. I'm learning a lot of stuff even from getting caught up and stuff like that.
"For me, this is growing my trade in the ITU and hopefully just trying to have some fun and mix it up with these guys because we haven't had many opportunities this year. Though I'm probably not mentally quite in the place I want to be, I feel like this could be a great place to start getting me back towards that point."