Alex Yee is weeks away from the biggest test of his triathlon career at the delayed Tokyo 2020 Olympic Games and here he speaks exclusively to TRI247 about Great Britain's mixed relay hopes, the course in Japan and the weight of expectation on his shoulders.
Yee put all discussions about Great Britain's selection for Tokyo beyond doubt with a stunning performance last month at the AJ Bell World Triathlon Championship Series Leeds.
With the memories of Roundhay Park still fresh, his attentions of course are now turned towards Odaiba Marine Park in less than three weeks' time. I sat down with Alex earlier this week, and we talked about his thoughts on the course, the Mixed Relay and how he is dealing with the pressure of expectation.
Course experience, and focus on process
Having raced at the Test Event in 2019, he is truly excited to make that trip from Loughborough to Tokyo.
"Even though I didn't have a very good race then, I'm actually really excited to go back. I think it's a very similar course to Yokohama [Ed. where he finished fourth this year]; nice flowing corners and apart from the sharp dead turns, they are very similar. I think the bike will have a massive part to play in the race itself, just because of your core temperature and how much energy that will expend and what cost that will be onto the run. There's only so much you can manage in that sense.
"For me I know my process and what it will take for me to get out of the swim in the best possible place and start the bike as well as I can. I think those things are still my focus, whatever course we are on. I am very excited by it."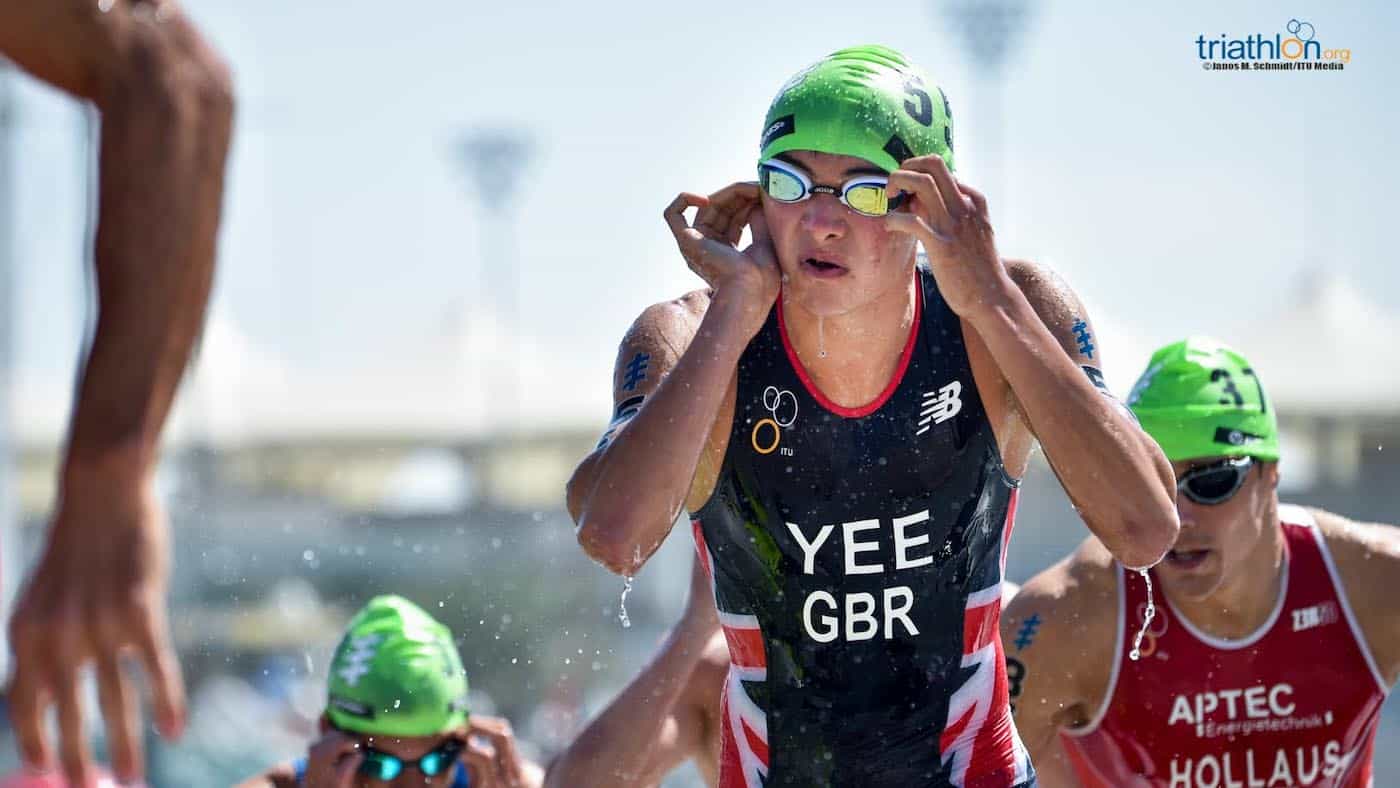 Alex Yee on mixed relay hopes
Common consent is that World Champions France are the favourites for Mixed Relay gold, but when you look at the potential British quartet there is no reason to believe that they can't return from Japan with gold. Alex looks set to be athlete four in that British team… will it be the glory leg?
"It's definitely exciting to be in that position, I actually enjoy that last leg pressure in a way – I just hope we showcase the relay really well and it can continue on into the future. Our girls are incredibly strong I think – that's our super strength – the girls can definitely put every nation I would say under pressure. Hopefully Jonny and I will have a relatively straightforward job in that sense. I think that having strong girls is such an advantage in the mixed relay event.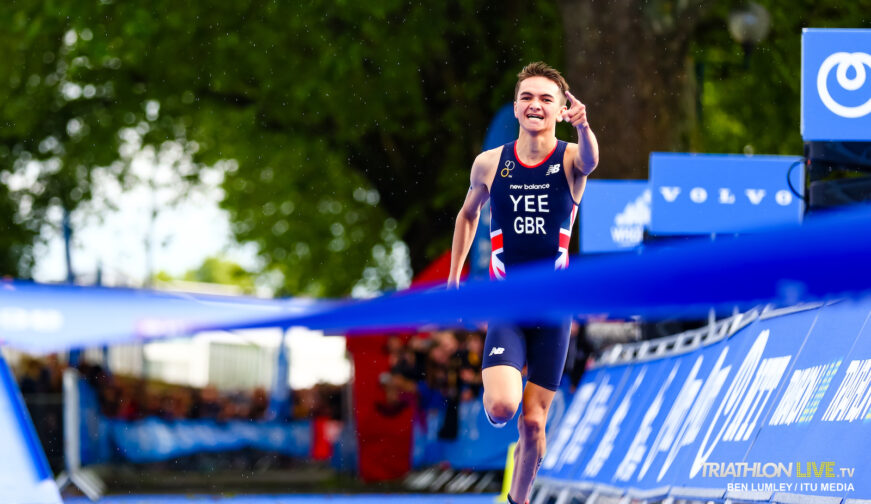 "It's going to be thrilling, you know that everyone will give their absolute all. I think that those three (Jess, Georgia, Vicky) can all impact the race and put people under pressure. That's exciting. As much as of course I want a good outcome, it's also important that both as a nation and worldwide, the relay format shows its worth, that it stays.
"It's brilliant to have another opportunity to race in the Olympics. It evolves the sport and allows it to grow, and as part of the legacy of the Brownlee boys, you want to keep building the sport as they have.
"The athletes enjoy it as well. That's why Super League has taken off, the athletes buy into the short, sharp racing. It's fun, exciting and something different."
Olympics just another race?
With Jonathan Brownlee (London = Bronze, Rio = Silver) and Vicky Holland (Rio = Bronze), Alex has experience to call upon as he prepares for the Games. That is also a history of success to follow… but does it provide additional pressure?
"Everything is going to be the same – the same athletes, same course, even the officials will be familiar – those are the hugely important things I'm trying to remember. It's a big race… but it's just another race. I know in my head what I need to do to the best of my ability.
"I'm not really thinking of pressure. I'm extremely proud of what those guys (the previous GB medallists) have achieved. I think we have an extremely good British team going to these games, but my focus is going through my processes as best I can and having the best race on the day."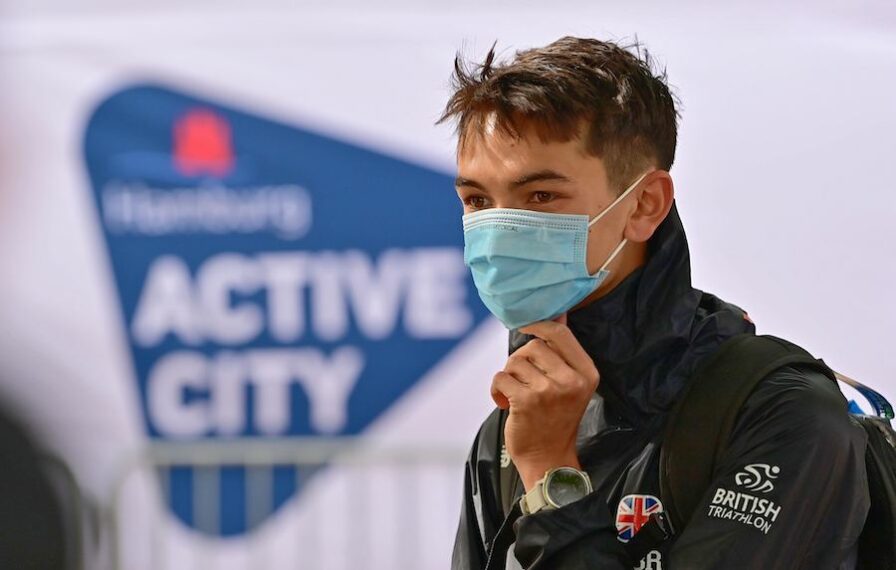 How Yee relates to Gomez
Despite being at the opposite end of his career to the five-time world champion Javier Gomez, Alex sees similarities to the Spanish legend in their approach. If Yee can follow in the footsteps of Gomez, there will plenty of medals ahead for the young Brit.
"I listened to a podcast recently with Javier Gomez and he talked about how he's so internally driven that's why he thinks he's had such a long career.
"I can relate to that quite a lot, I'm still trying to complete myself as an athlete and develop myself in every area of the sport and then apply that to my racing, rather than worry about what someone else is doing and then change because of that."