The Olympic triathlon qualification equation is simpler than most for Alex Yee in Paris this week – finish on the podium in the Test Event and he's got his spot booked a year in advance of the Games.
But the Team GB individual silver and mixed relay gold medallist from Tokyo is just as focused on learning as much as he can from his week in the French capital, as he explained to us when we sat down to talk about his season so far and upcoming targets.
Visualisation the key
Yee didn't make the top 30 in the Tokyo Test event – and neither did the man who would beat him to gold two years later, Kristian Blummenfelt.
He pointed out: "It would be brilliant to be able to qualify for the Olympics a year out. It wasn't a luxury I got given in the last Olympic cycle.
"But at the same time, I think that fundamentally the most important thing about the Test Event, which I took from the last one, where I didn't race well and then was able to race well in the Olympics, was that you need to learn as much as you can from this opportunity.
"There's only one chance before the actual last dance that you get to ride around those streets, to swim in the water and feel it. I think that's going to be the most important thing as you just are able to visualise it and learn as much as we can about those fine margins which will make a difference next year.
"Having only gone to one, I guess that's kind of what I've taken away from it – that I was able to close my eyes before the Olympics and actually be able to picture every corner and then the race and kind of know what was going on.
I find that visualisation stuff extremely, extremely useful.
"Each athlete is different but for me, I think having been there before is definitely a big advantage and feels like I am a bit more in control.
"So as much as I'm looking to get the most out of Paris from a performance point of view, I think learning as much as I can about the course is also going to be so critical for next year."
Raising the bar
Looking at this campaign so far which has seen two wins (Abu Dhabi and Cagliari) and a third (Hamburg) from three races he said: "2023 has been amazing so far. Abu Dhabi and Cagliari were really good races for me.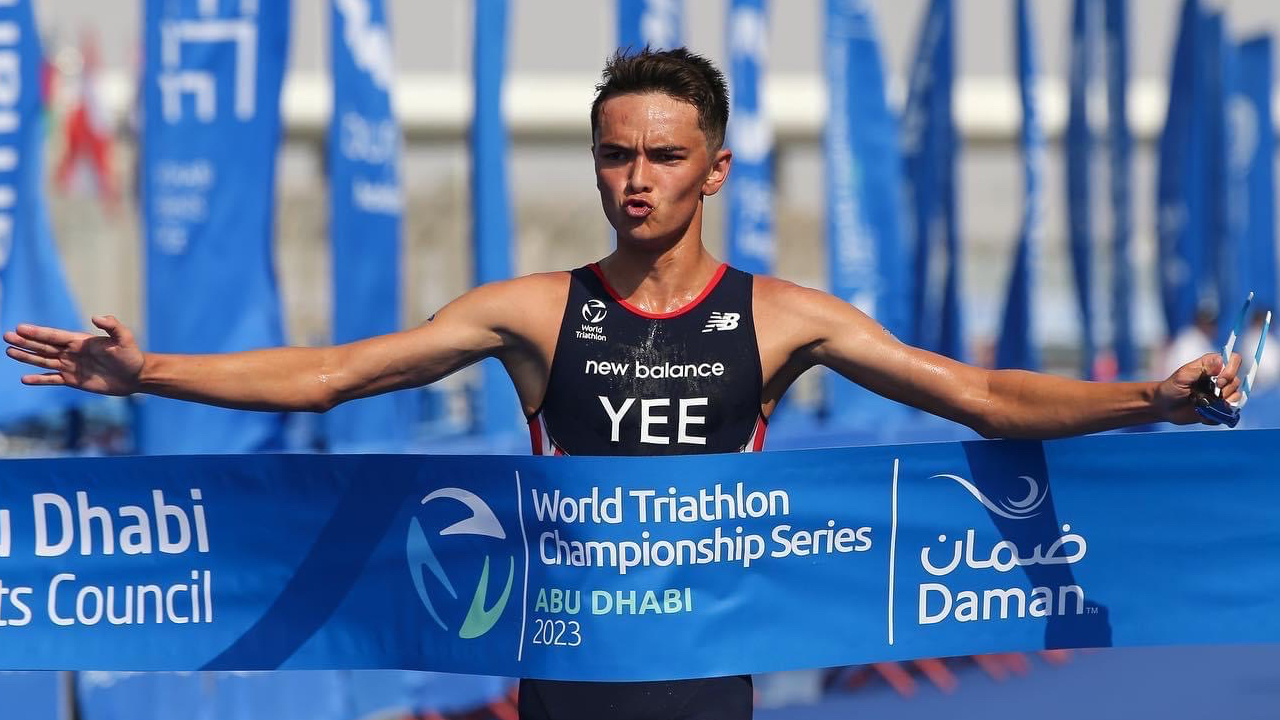 "I was particularly proud in Cagliari that I was able to put together what I felt like was a really good swim, bike, run."
In Hamburg he did suffer a first defeat by arch rival Hayden Wilde in a WTCS they've both finished when the Kiwi made what proved to be a decisive move into T2.
But Yee still took plenty of positives out of that race too, adding: "It was really good to experience a new format (Super Sprint), and to race in that environment with that company is always good. It came down to fine margins, which I love about this sport. It can go your way one day and it can go the other way the next day."
Talking of Wilde – and his other rivals – I ask him who he sees as the biggest threat this week and going forward: "The obvious answer would be Hayden, but I know there's 60+ extremely capable athletes on the start line and there's no secret to getting to the top level of this sport. You have to work extremely hard and because of that, I'm not going to underestimate anyone.
"I think the level is always going to be increasing in a sport like triathlon and this year is no exception which I think is brilliant for all of us because it keeps making us go back to the drawing board and raise the bar."
And asked about his own shape and mindset ahead of both the Test Event and another tilt at the overall WTCS title, he confirms: "Training has been consistent. I'm still enjoying and loving what I'm doing, which I think fundamentally is the most important thing.
"I feel like I've got real purpose in what I'm doing and still feel like I've got that fire."