Alex Yee didn't have the weekend he would have wanted at the WTCS Finals in Pontevedra, but finished the season with a big tick next to one of his main goals, securing qualification to his second Olympic Games.
The British star, who having led the standings prior to the final race of the season in Spain, finished down the field after a surprise below-par performance, but is now free to turn his attention to the Paris Olympic Games.
Second last time around behind Norwegian Kristian Blummenfelt in Tokyo, Yee shared on the Amazing Starts Here podcast when he knew triathlon was the sport for him and how this belief was reaffirmed after a horror crash in Cagliari six years ago.
Alex Yee a triathlete from day one
A talented runner who at one point faced a crossroads in his sporting career, Yee revealed how he first got into the sport locally at Crystal Palace.
"I actually started as a triathlete, I guess I was one of the first, as a lot of people who come into triathlon enter from another discipline and come across.
"However, I think because of the likes of Alistair and Jonny, triathlon was a feasible sport for me to start, so when I was eight years old I went down to the first Crystal Palace Triathlon session in London.
"For me, the calling was triathlon, and for some reason I felt a calling to the the best at swim, bike and run combined and whilst it might sound weird, it all made sense in my head." 
Struggles and support
Whilst the decision to pursue triathlon may have eventually come easy, this was no guarantee of a straightforward path to success, something Yee found out when a horror crash on his World Triathlon Cup debut in 2017 sidelined him for close to a year.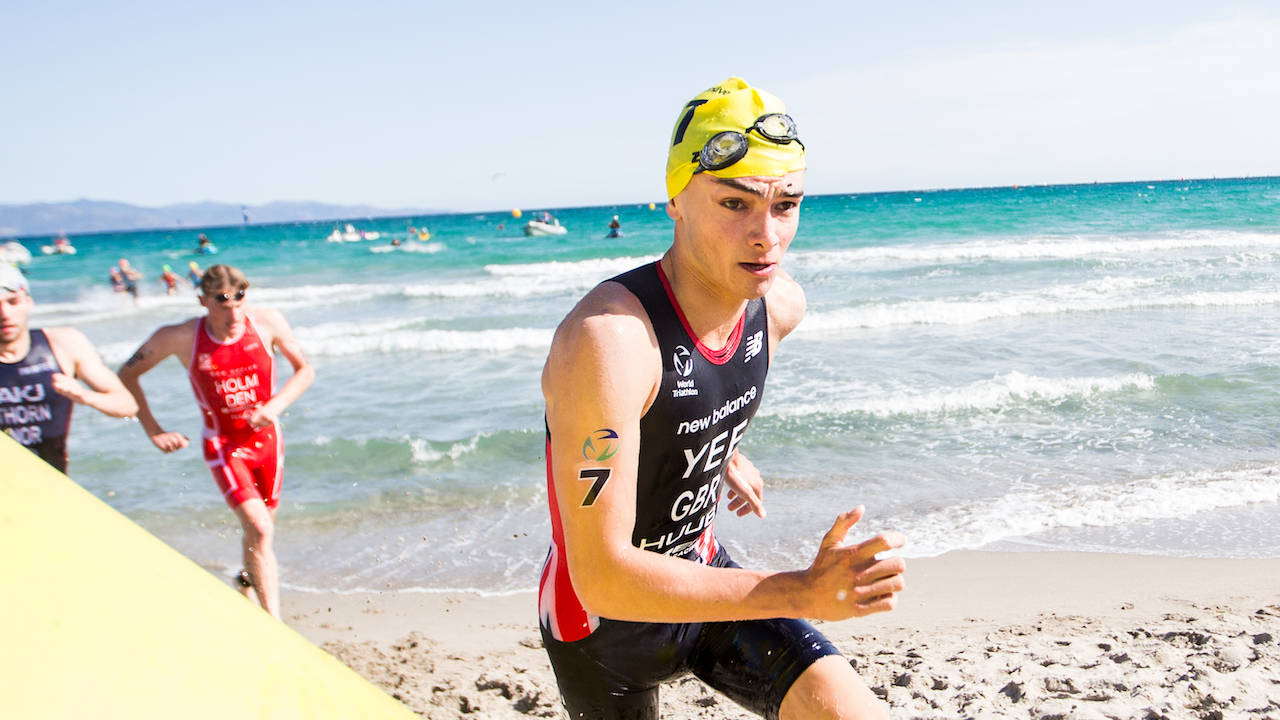 "I was doing my A-Levels at the time, it was my first World Cup, I was buzzing at the time and I got out the water in the front pack, which was good for me and then unfortunately on the bike, got forced out of the road and hit a concrete bollard, which meant I broke four or five of my vertebrae, missed my A-Levels and then had a long road of rehab, which ended up with me being out for that year.
Yee added that this experience made him realise how much he wanted to continue his sporting path in swim, bike and run and commit to the long road of recovery ahead of him.
"For me, to realise there's more to life than school and triathlon, was a bit of a bizarre thing because it also gave me a bit of perspective as well, to realise I really wanted to give triathlon a go.
"It was about a year between races, which did feel like a long time, but at the same time it was a rewarding time for me to prepare for what was to come in the sport." 
Support network key for Yee
"I had good people around me, some of the coaches stayed by my bedside when that happened and I wasn't alone at any point, post-crash, which is probably when you're at your most negative."
On his way back to fitness, the Olympic gold medalist shared that a number of people helped him get back to where he needed to be, such as coaches, friends and family and also quadruple Olympic gold medalist Mo Farah.
"Mo [Farah] also sent me a message when it happened, just saying "all the best mate and I know you can get through it", he has always been fairly supportive of my career from a distance and for someone like that to say nice words means a lot."