TRI247 columnist Ali Brauer will be racing this coming weekend at IRONMAN 70.3 Mont Tremblant.
The event will be her first after making a recent decision to change her training and living environment completely, as she explains in her latest column.
A sinking feeling
Six weeks ago I crossed the finish line at the White Lake Half, securing my first win as a professional triathlete. This result looked great on paper – but a result never tells an athlete's full story.
I always imagined my first pro victory would be a momentous, emotional event, and this held true – but not in the way I had always pictured.
What I experienced when I crossed the line was not an overflow of positive feelings, as one would expect. On the contrary: what I experienced was a complete feeling of demoralisation after what should have been one of the biggest accomplishments of my career to date, and an utter lack of enjoyment in any part of the 4 hours and 20 minutes I had just spent on the race course.
I've had subpar races before, but this was different. Not only did I perform significantly below my capabilities, but I felt devoid of any fight. I had gone into the race with no excitement and no desire to be there, and after the fact, I was left with a sinking feeling that I needed to make an immediate change.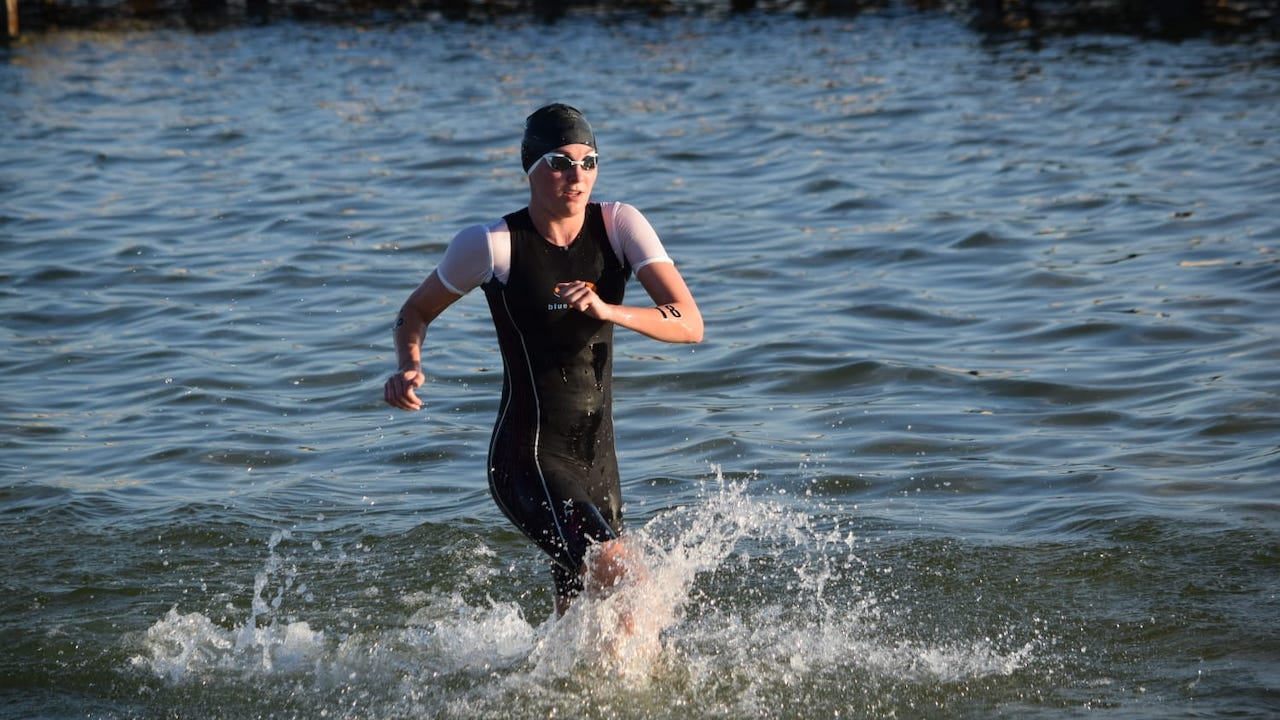 Deflated
Everyone always says you have to do what's best for yourself, but what they don't tell you is just how hard this can be.
Four years ago, I entered the elite triathlon world bright-eyed and inexperienced. I had only been in the sport for a year and had very little idea what I needed as an athlete, in a coach, or in a training environment. Combine that with the fact that I've never been a naturally self-confident or self-trusting individual, and it was extremely easy for me to fall into the trap of subscribing to an ideology or "right" way of doing things as defined by someone else – not by myself.
I went "all-in." I uprooted myself and moved my entire life across the country to join a full-time, in-person training environment. I crammed into housing with teammates in order to cut down living costs. I lived a monkish lifestyle, going about my training in a completely anal manner. I was lauded for my commitment and sacrifice. And I saw major improvements and success immediately, which made it even easier to believe that I was doing things the "right" way.
But in reality, this environment was not in line with my personality or individual needs at all. Like a black hole, it sucked away my energy until I was completely deflated. Living in it became a constant source of stress.
Slowly but surely, my mind and body sounded the alarm bell. But I tried to ignore these signs, just like I tried to ignore the ever-increasing gut feeling that I needed to leave.
I had seen so much success, I had believed in this environment for so long, and I had been surrounded by people who invested so much in me. This was all I had known in the sport. I was scared. I didn't want to disappoint anyone. I felt trapped.
Catalyst for change
My race at White Lake was career-defining not because it was my first pro victory, but because it was the match which lit a fire underneath me to finally make a change. For the first time, the long-term effects of denying myself and my needs had become clear. I felt like a shell of myself and I never wanted to feel that way again.
For four years, I got sucked into – and stuck in – the idea that I needed to do things a certain way to meet my full potential. I thought I was doing things the "right" way, but in reality I was people pleasing and forcing myself to stay in an environment that was not right for me.
I know I'm not the first elite athlete to experience this, and I certainly won't be the last. In a high-pressure situation where power dynamics are at play, it is very easy to be pulled in a direction that is not true to yourself.
There are some very toxic thought processes in elite sport – one of them being that you are "weak" if you are unable to sacrifice enough or unable to handle certain training environments. But I've been here long enough now to have seen firsthand that this is not true.
There is no one path to success, and everyone at the top of the sport operates differently. Some train in full-time group environments. Some train alone. Some have occasional training buddies. Some are coached in-person. Some are coached remotely. Some are self-coached. Some live at home. Some live far away from home. Some have a single training base. Some live out of a suitcase and move multiple times a year. Some train at high volume. Some train at lower volume.
But there is likely one common theme despite all these differences: the best athletes are all operating in a way that is best for them.
In a sport that rewards years of commitment, longevity is key. And I have learned that longevity is impossible if you are not doing what is best for yourself. I now fully believe that there is no one "right" way to train as an elite athlete, and that there is no one "right" training environment.
Instead, what is right is highly dependent on the individual, and success is much more dependent on the internal workings – drive, motivation – of the athlete than anything else.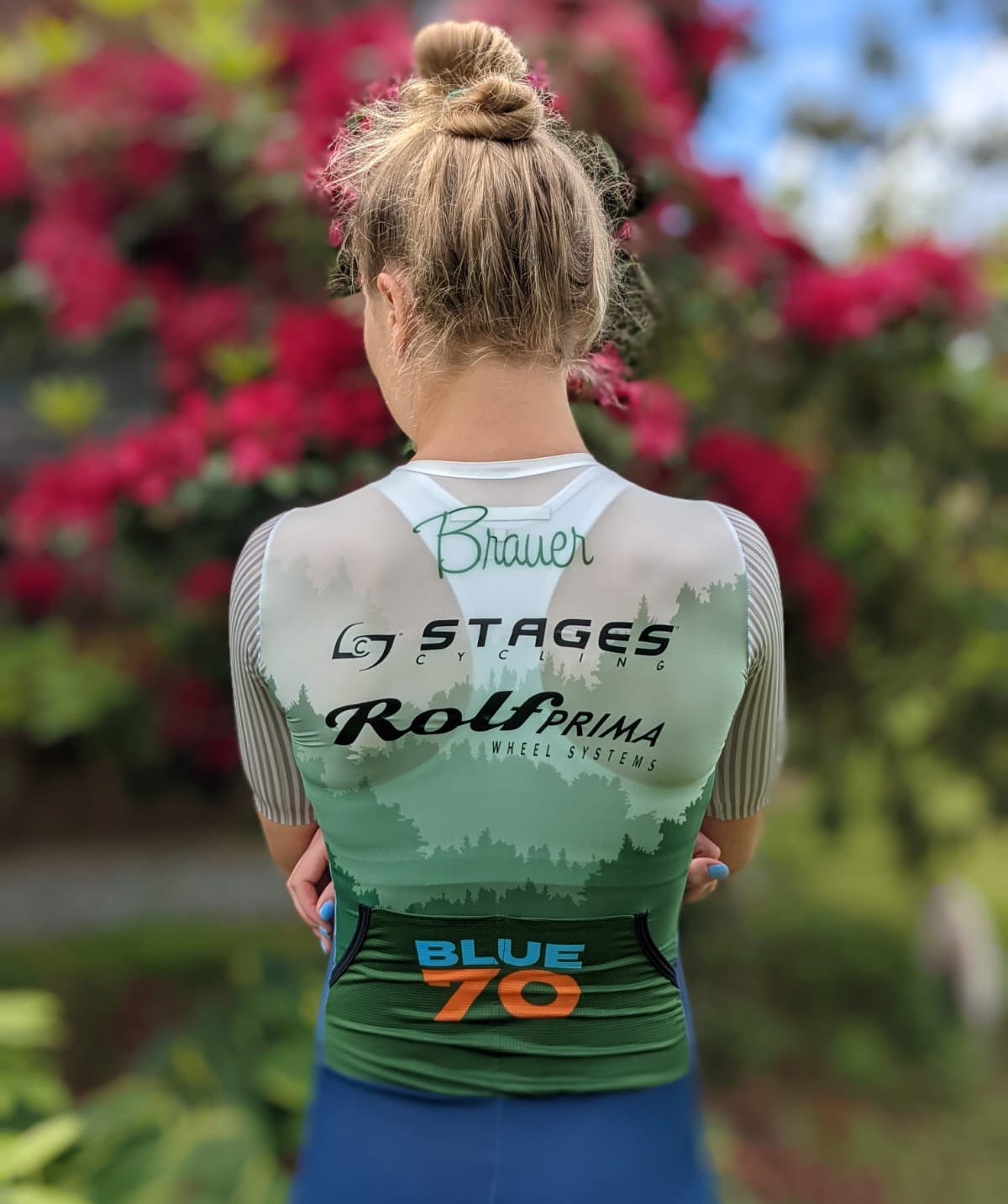 A new direction
I've been at home for four weeks now enjoying a new training stimulus and more stability. I know it will take a long time to offload the chronic stress I was experiencing, but I also know that I made the right decision for myself, and I'm looking forward to seeing what I can achieve in an environment that is better for me.
Reflecting on my experience, this wasn't the first time I have found myself in such a situation. What drove me to leave my PhD program five years ago (besides a burgeoning triathlon career) was a toxic environment in which my academic advisor was working me into the ground with unrealistic expectations, destroying my mental health. I was afraid to leave that situation as well out of fear that I was "weak" for quitting.
Quitting gets a bad rap, but I've learned that leaving a situation that was not healthy for you does not make you weak. Indeed, sometimes quitting takes great strength, and leaving an unhealthy situation is the strongest thing you can do.