Double Olympic triathlon champion Alistair Brownlee has never been afraid of a challenge, and this weekend he takes on another one as he lines up at XTERRA UK.
The British star made his seasonal tri debut in the much-hyped PTO European Open in Ibiza last weekend, eventually finishing sixth after leading for much of the day.
Afterwards Alistair was delighted to be back in proper race action following a 2022 season which was ravaged by injury and illness. He said: "Happy to stand on a start line, race hard from the gun and get to the finish line today. Felt good on the swim and the bike.
"Always knew coming into the race that the run was going to be a struggle. I'm going to build my running slowly over the next few months."
Brownlee confirms XTERRA bid
Well, Brownlee is back in action quickly again this weekend as XTERRA UK lands at Weston Park in Shropshire. He confirmed his participation in an Instagram post, saying: "Excited to mix things up off-road this weekend as I head to another start line in Weston Park for XTERRA UK!"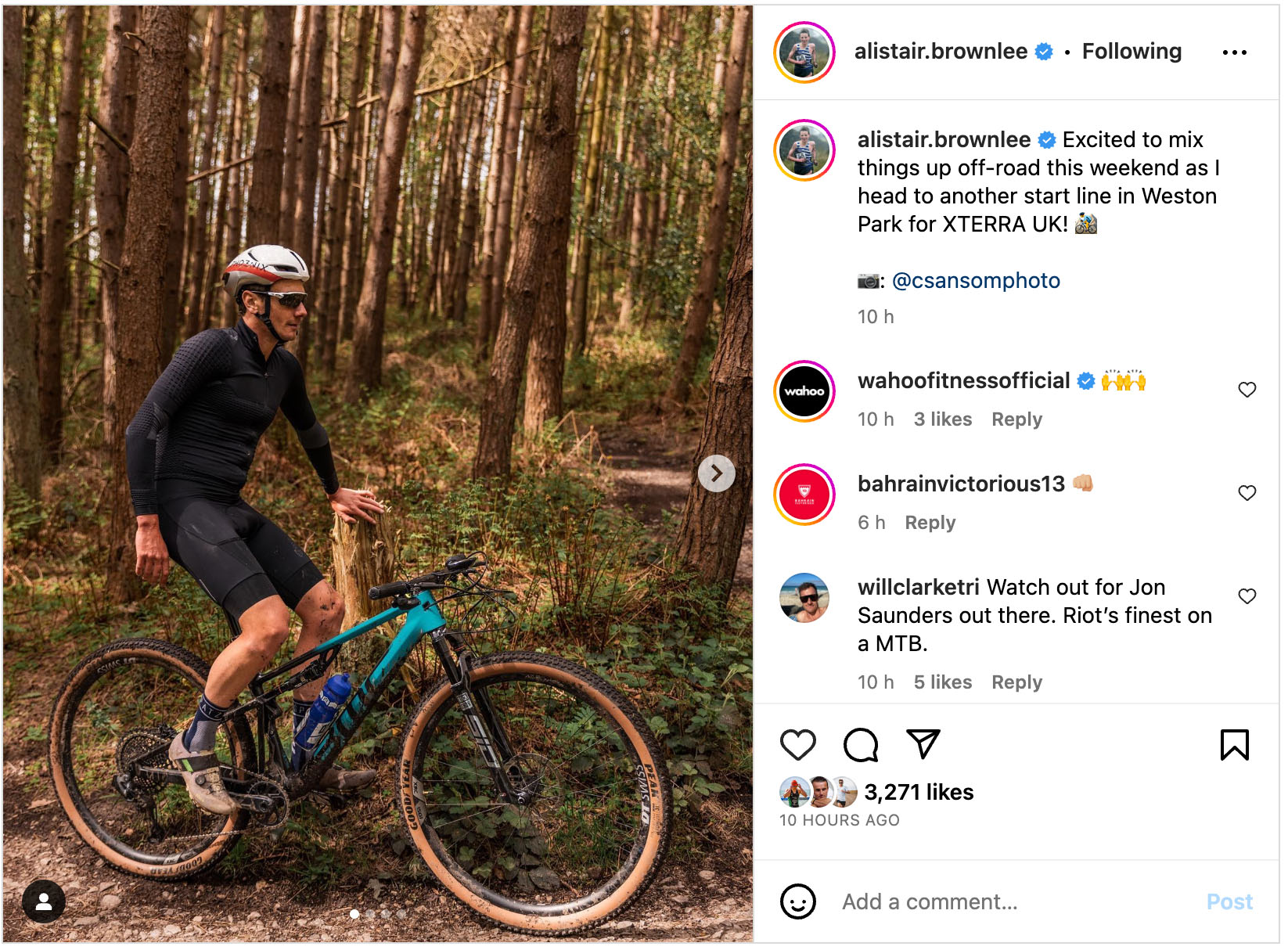 The event, which takes place on Saturday, has a full-distance race which consists of a 1500m swim, a 27.5km bike and a 10.67km run.
Olympic great Brownlee, now 35, is no stranger to taking on a variety of formats. In 2021, while on the way back from ankle surgery, he competed in Spain's iconic Badlands race. That provided the daunting challenge of 746km of rugged terrain – mixing deserts and mountains with more than 15km of climbing.
Brownlee also competed in the British Gravel Championships shortly after Badlands, claiming a title in the 19-34 age group.
This weekend is another test for Alistair as he accepts the challenge of XTERRA, complete with open water swimming, mountain biking and trail running.
XTERRA WC spots up for grabs
The Weston Park event also offers XTERRA World Championship slots for successful athletes, with the opportunity then to race for it all in the Dolomites in Italy in September 2023.
There are plenty of examples of elite triathletes who have also excelled in XTERRA competition – Olympic triathlon champion Flora Duffy is a six-time world champion while Kiwi Hayden Wilde won a world title in 2021.
Wilde himself responded to Brownlee's news by telling the British star: "Aaaaaah welcome to the dark side 🫡"