London is one of three global cities which will host this year's Arena Games Triathlon powered by Zwift.
Taking place on Saturday 23 April 2022 at the London Aquatics Centre, it means British fans can potentially watch Team GB's Olympic heroes Alex Yee, Georgia Taylor-Brown, Jonny Brownlee and Jess Learmonth take centre stage on home turf.
Last March's first event there was a huge success, here's our take on it.
The 2022 series will start on April 9 in Germany at Munich's Olympia-Schwimmhalle.
And the culmination will come four weeks later with the Grand Final in Singapore on May 7.
The future of indoor racing
It's a ground-breaking partnership between Super League Triathlon and World Triathlon to grow a global esports World Championship series.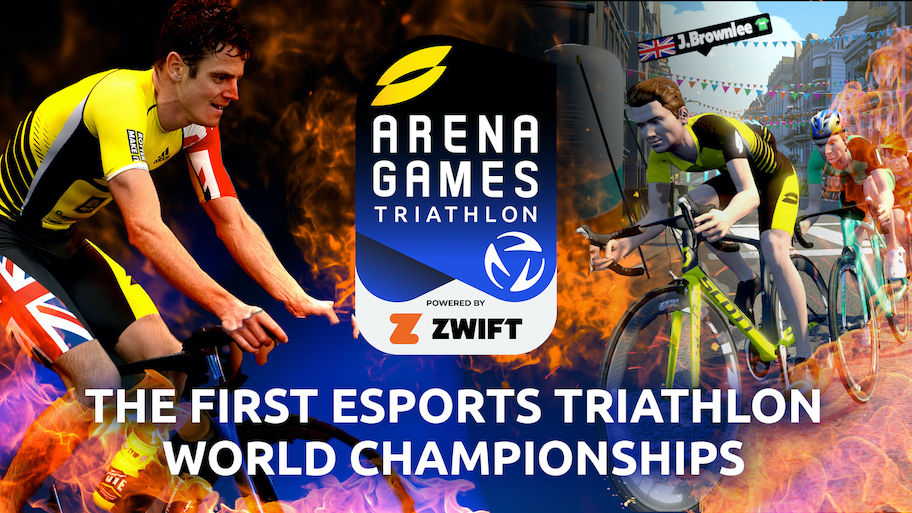 Born in the COVID era, but promising a new generation of stars, the Arena Games looks set to go from strength to strength.
"We have continued to innovate during the pandemic, and the pinnacle of that is our Arena Games Triathlon, which we recently announced the partnership with World Triathlon," said Michael D'hulst, CEO and co-founder of Super League Triathlon.
"It's very exciting to see the first World Series of Triathlon esport coming together and announce this powerful line up with iconic locations. This series will be a milestone in triathlon's history and these venues will really do that justice."
Each event will contribute points to the WT World Ranking, and the athletes who collect the most points over the course of the series will be awarded the first-ever triathlon esport World Titles in Singapore.
Drilling down into the details of the announcement, there are many positives.
The season is nicely compacted – there's the first event in Germany, then two weeks to London and a further two weeks to the grand finale in Singapore.
It finishes before WTCS starts. Yokohama is a week later (14-15 May) and while they are hardly next door, Singapore to Japan is significantly closer than Europe to Japan, which sounds like a sensible collaboration on the calendar.
The number of athletes racing and the points format are yet to be fully determined but flexibility would be another plus point.
The first IRONMAN World Championship in St George does take place the same day as the Singapore final but a 15-hour time difference and minimal potential athlete crossover should mean that's not an issue.
Fast and furious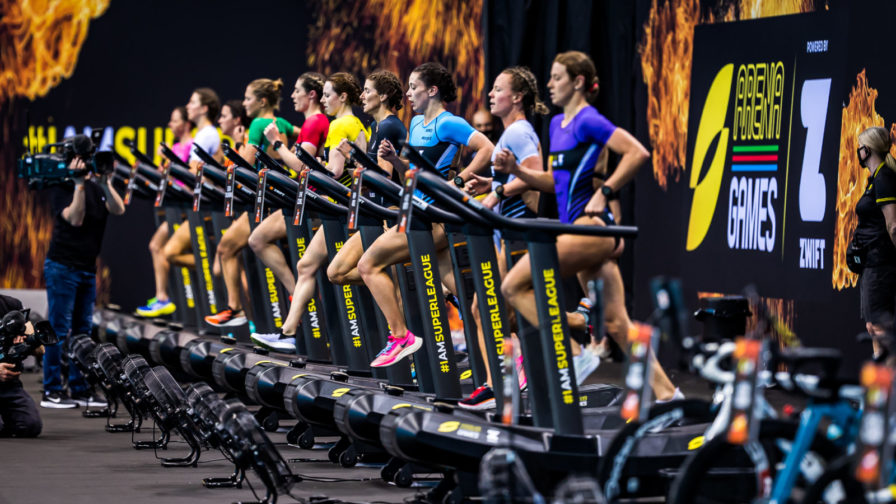 Andy Salmon, British Triathlon CEO, said: "The Arena Games was a really exciting addition to the international triathlon calendar in 2021 and we're looking forward to what the new partnership between Super League and World Triathlon will bring for the sport in 2022. We're pleased that London has been included as a leg of the Arena Games once again and I know it will be a fantastic event for everyone involved."
In 2021 the series saw the swimming in an Olympic sized pool, with the bike and run legs on static equipment and the racing realised in the virtual world of Zwift, providing detailed data insights and up close and personal emotions of the competitors.
The 2021 events secured global broadcast deals covering more than 100 territories.