Sophie Linn is the new Esports World Champion after sweating it out at the Arena Games Triathlon in London at London's Aquatic Centre. The Australian said she wasn't aiming for the title coming into the event, but was 'super stoked' to have won it.
Most eyes were on the battle between Beth Potter (GBR) and Cassandre Beaugrand (FRA) for the win on the night, while the world title was expected to be decided between Gina Sereno (USA) or Zsanett Bragmayer (HUN), but Linn's performance eclipsed them both.
There's nothing more brutal
Speaking after the race, Linn said:
"I definitely didn't have the Series win on my mind as opposed to Gina and Bragmayer," she said. "So, to get the win was a super big surprise.
"It's a pretty surreal title to be honest, I definitely wasn't expecting it coming in so I'm super stoked and couldn't ask for more."
Speaking to John Levison about the format, she added: "There's nothing more brutal than this format. There's a lot going on and a lot of small gains and errors that you can make.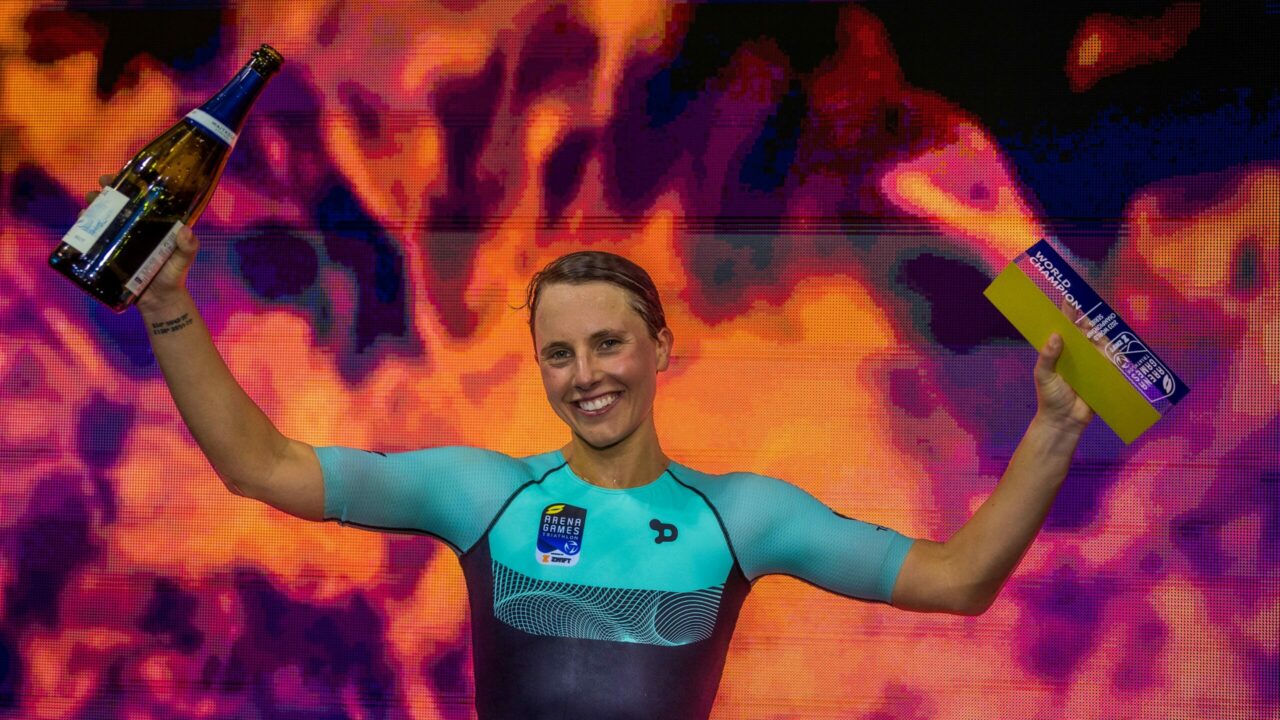 "I think it's enjoyable after it's done. It's so painful and so hard. You have to make peace with the fact you're going to be in a lot of pain."
Montreal winner and NASA engineer, Sereno rued the mistakes she made, commenting: "(There were) a lot more mistakes than I was hoping.
"But even though there were little parts I was unhappy with, it was an awesome experience."
Potter's winning tactics
Potter didn't win the world title she collected last year, but she and Beaugrand were a class above in the Final and she was delighted to beat the Frenchwoman. "I've actually never actually beaten Cassandre at this, so that's the biggest thing for me.
"I wanted to be up from the start as you have a mental advantage then, you know you're not chasing. I tried to get a lot of time, that's why I ran hard on the first run and probably why I suffered a bit on the second one.
"I always find the second stage the hardest because you feel you're hyperventilating in the swim. And also, I was really conscious not to let Cassandre get too far away from me (in the swim) as I knew going into that final round was key, so it's a bit of a head game as well. You have to get up and stay up.
"I just look at that little avatar and make sure the gap keeps going out."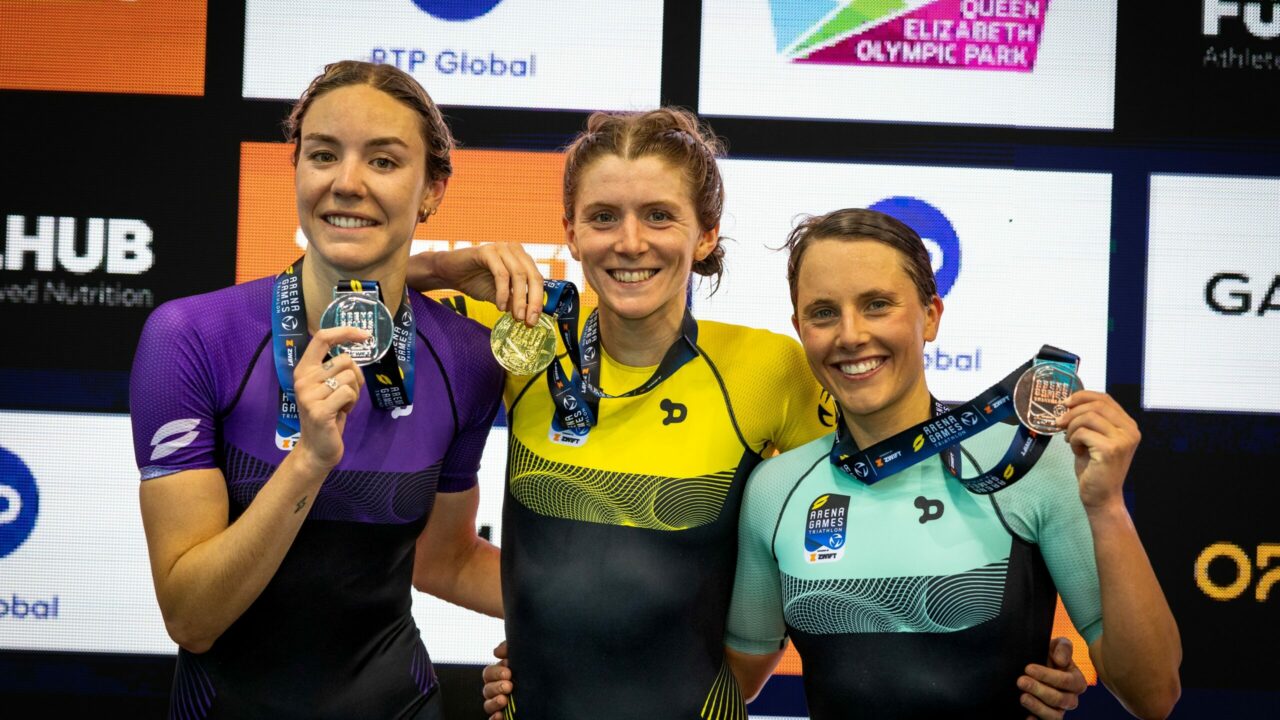 Arena Games Triathlon London 2023 Results
Final – Elite Women: Sunday April 8, 2023
1. Beth Potter (GBR) – 36:17
2. Cassandre Beaugrand (FRA) – 36:39
3. Sophie Linn (AUS) – 36:59
4. Rani Skrabanja (NED) – 37:17
5. Emma Jackson (AUS) – 37:26
6. Gina Sereno (USA) – 37:28
7. Olivia Mathias (GBR) – 37:28
8. Fanni Szalai (HUN) – 37:40
9. Petra Kurikova (CZE) – 38:09
10. Zsanett Bragmayer (HUN) – 38:59
Esports World Championship Overall Standings
1. Sophie Linn (AUS) – 659 points
2. Gina Sereno (USA) – 589 points
3. Rani Skrabanja (NED) – 579 points