Lionel Sanders could hardly have impressed more at Arena Games Montreal on Saturday.
The simple facts are the long-course legend set new bike records to overcome any swim challenges and reach the final in style – and then carried on the good work to finish sixth overall against the short-course specialists.
But far more than that was the way he embraced the whole experience. No doubt at all his presence helped put the spotlight on the event but he gave it everything, from the pre-race publicity to taking it to the next level on the weight-management process, no surprise given his Zwift expertise.
The mutual respect with the other athletes was also obvious and it's a safe bet he'll be invited back, whether Arena Games or Super League. It seemed to be one of those alliances that worked brilliantly for all parties.
Transcending goals
So what was No Limits' take on it all? "It was a lot of fun and I'm just grateful to have been invited to participate, it was a great event."
"They showed me what real top-end speed looks like but my only goal was to make the final so I really transcended all of my goals."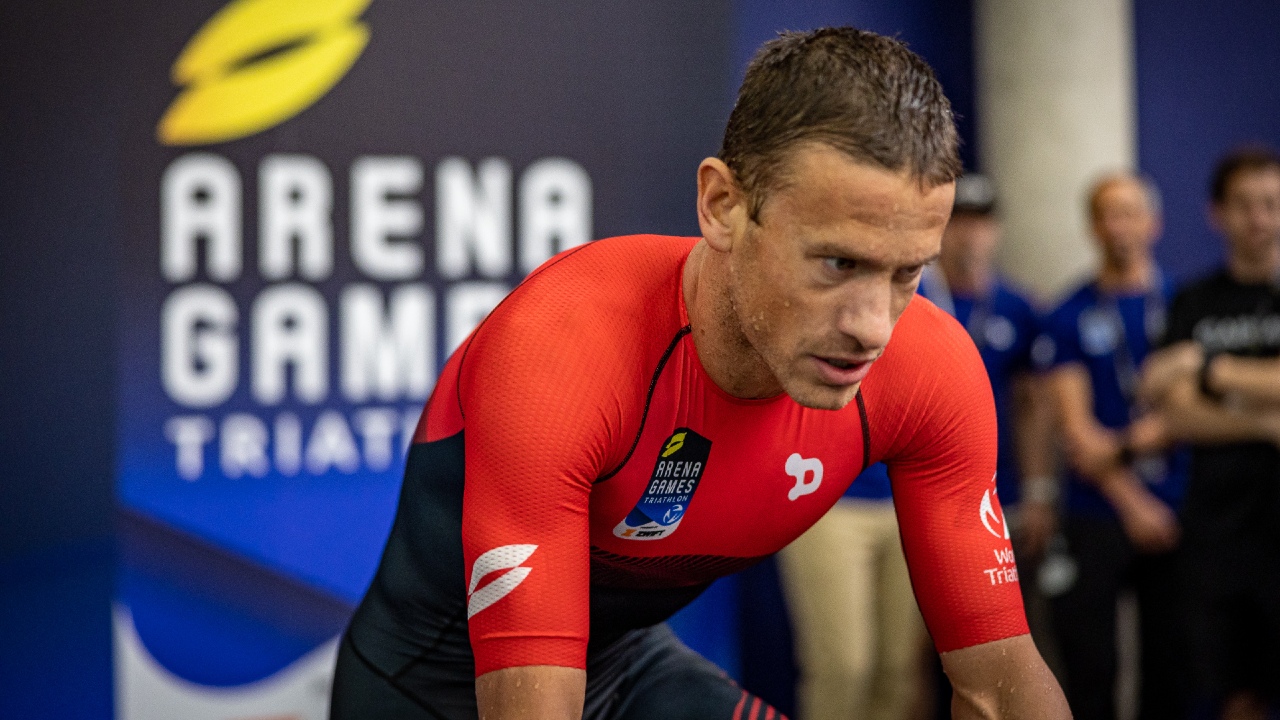 The moment of the day from a Sanders perspective – and that of the fans in the arena – was his astonishing surge on the bike which took him from the bottom half of the field to the lead on stage two of the final.
And that wasn't lost on him, as he explained: "My favourite sport is MMA and I guess that's that's the closest I'll get to the feeling of what I imagine it's like walking out to the cage for a pay-per-view event."
Looking back at the whole experience he added: "I got a lot from this race and the big thing is those brick workouts. I also feel a way more competent swimmer, learnt from the transitions and taking it out hard on the bike.
"I think that's all important and the way the sport is going – these are all the guys who are coming up to middle and long distance and dominating our sport and I think we've got to evolve."
Next up for Sanders is IRONMAN 70.3 Oceanside and you wouldn't want to be up against him in a late sprint – Rudy Von Berg and co watch out…