Super League Triathlon's Arena Games powered by Zwift will break new ground in 2023 with new destinations in Europe and North America as well as an expanded World Championship Series.
The award-winning hybrid format sees events in Switzerland and Canada added to the calendar alongside Singapore and London, which will now host the Grand Finale on April 8th.
This year saw the first ever triathlon esports World Champions crowned in Singapore, with Beth Potter and Alex Yee emerging triumphant in what has become a partnership between Super League and World Triathlon.
Next year's World Championship Series will feature debuts in Montreal, Canada, and Sursee, Switzerland, before a return to Singapore and then onto the Aquatics Centre in London, with every event contributing points to the World Triathlon World Rankings.
Cutting edge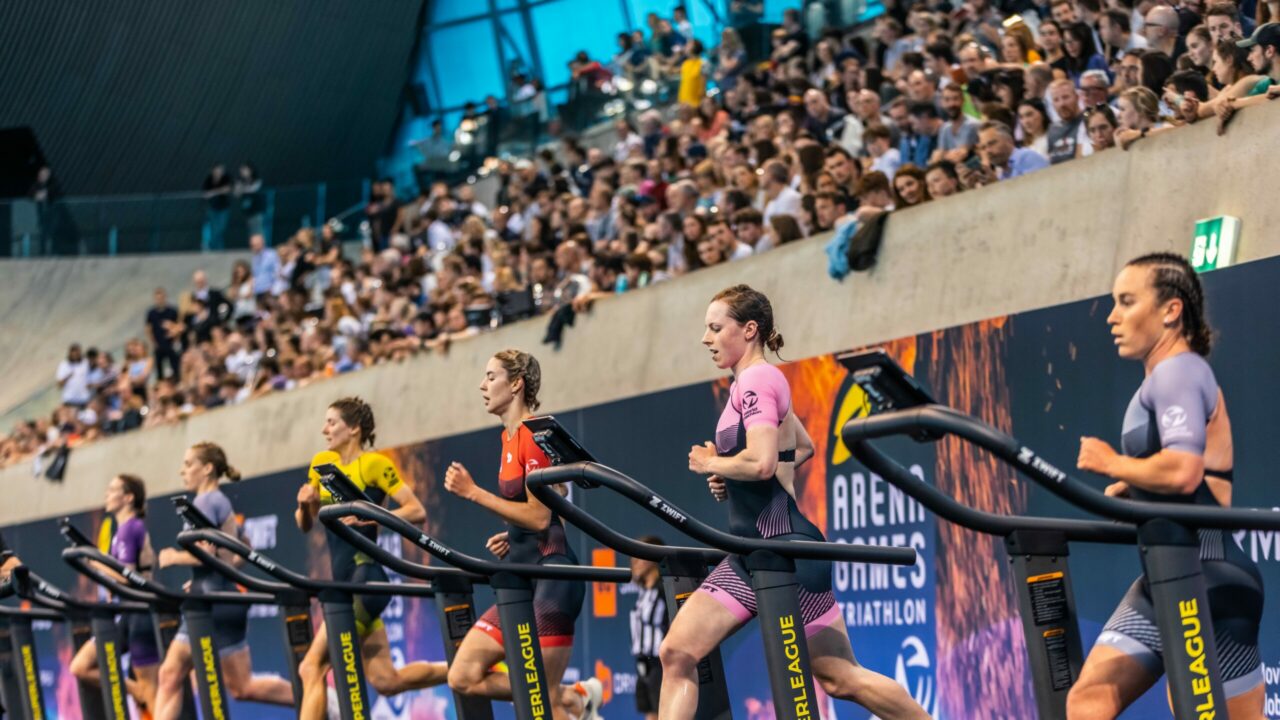 The format, which blends real life and virtual racing, was initially created to enable top-level competition to take place during the global COVID pandemic, but has now established itself at the cutting edge of innovation and played out at sold-out venues this year as well as achieving broadcast viewing numbers of 21.7 million.
It has a stated aim of becoming an Olympic sport of the future, with SLT's CEO Michael D'hulst saying: "Arena Games Triathlon powered by Zwift has been recognised as one of the most dynamic and pioneering race formats in sport today by the wider industry and has won legions of fans.
"Our 2023 calendar underlines the commitment from Super League Triathlon and World Triathlon to capitalise on this incredible opportunity to deliver our sport to a wider audience and create a new Olympic format."
World Triathlon President and IOC member Marisol Casado added: "We are thrilled about the upcoming new season of the Arena Games Triathlon series. Innovation has always been at the core of World Triathlon, and this partnership proves once again that we are investing in new formats and events that attract both fans and athletes alike."
The full 2023 event calendar is:
February 25: Parc Olympique Sports Centre, Montreal, Canada
March 12: Campus Sursee Sportarena, Sursee, Switzerland
March 25: Singapore, venue TBA
April 8: Aquatics Centre, London, UK