Beth Potter hopes her Leeds WTCS form can provide a springboard towards Commonwealth Games success.
Potter, who won the Arena Games overall title in early May, came fifth in Saturday's race at Roundhay Park where a strong finish saw her end up just 10 seconds behind runner-up Georgia Taylor-Brown.
And having had her training interrupted by illness, this performance was just what the 30-year-old Scot needed ahead of her third Commonwealth Games appearance in Birmingham at the end of July.
Third time lucky?
She said: "That's my highest position in the World Series and that was a strong field, so I'm happy with that.
"This is my third Commonwealth Games. I'm not sure it will top Glasgow for me – or maybe it will?
"It feels like a home Games, even though Glasgow was very much home for me."
Potter added: "I needed another 10 metres there at the end, but it's a big improvement for me over [the WTCS race in] Yokohama.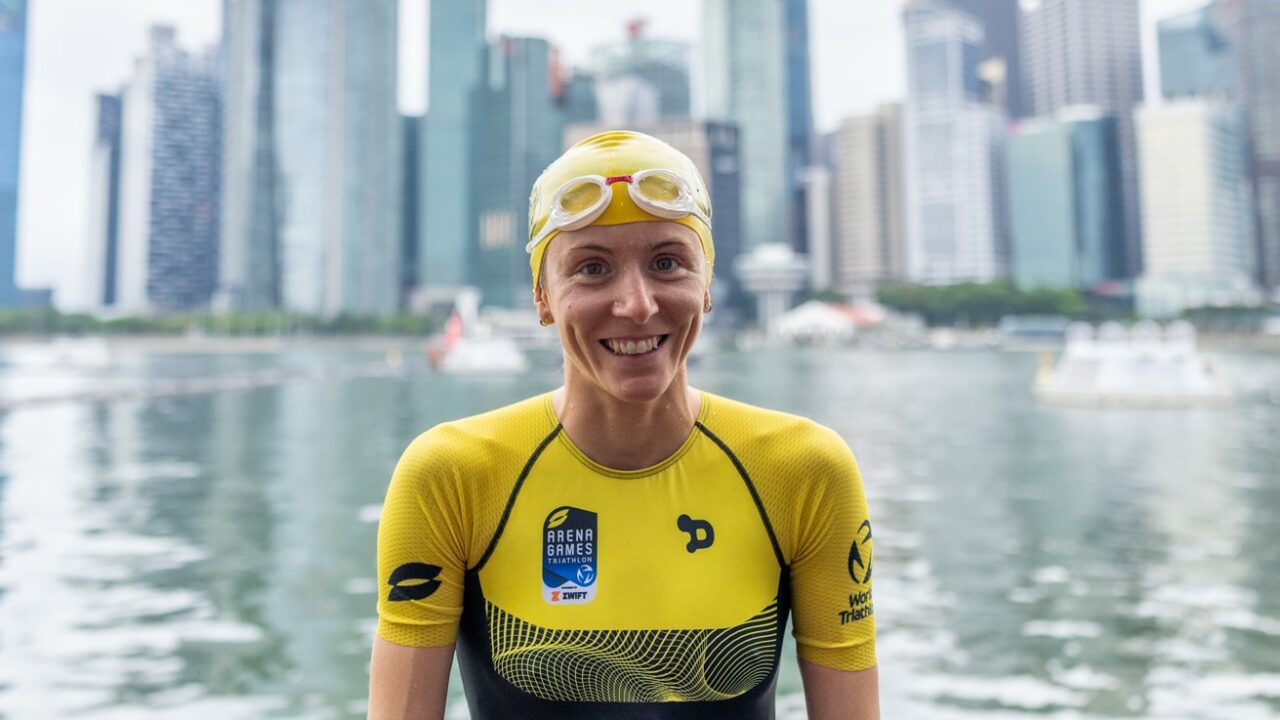 "I wasn't very well going into it and then for two weeks afterwards, so I'm glad just to be here and back to where I was before.
"I had a stomach bug, so I have had that doubt in my head since Yokohama, but I feel like that's a performance I can be pretty proud of."
Clear focus
Having been a track athlete at Glasgow 2014 and then combining that with triathlon at Gold Coast 2018, Potter has since focused on the swim, bike, run discipline to great effect.
Considering her build-up to Leeds had not been perfect, Potter's battling display bodes well for Birmingham.
She said: "The swim was quite rough, but I just tried to stay calm. I could see the front of the race and I felt like I was quite smooth.
"I really just tried to focus on that initial part of the bike and I feel like I hit all my process goals.
"I positioned really well. That was one thing I was really focusing on.
"I was probably a bit tentative before, but I was present there in the group. I'm happy with it.
I just wanted to work hard on the bike and be at the front of the bike group and not hide at the back.
"On the run, it was quite close at the end, I wasn't far off at the finish. I just needed 10 metres on that downhill, but maybe I mistimed my effort? I don't know. I gave it everything."
Reflecting on the home support in Leeds, Potter, who lives in the city, added: "That definitely helped.
"I actually didn't spot anyone I knew in the crowd. There are lots of people I know here, but I was just very focused and trying to pick them off."