At the recent Global Triathlon Awards held in Nice, two stars of the short course triathlon scene who have taken that success into longer distance, Vincent Luis and Kristian Blummenfelt, gave their thoughts on the IRONMAN World Championship switch from Kona to the French Riviera.
Blummenfelt, a WTCS world champion in 2021, and Luis, world champion in 2019 and 2020, both expressed their fondness for Kona whilst sharing their excitement for a change of scenery.
'It will suit different athletes'
Although his sights are very much firmly set on the Paris Olympics in 2024, Luis ended 2022 with victories at IRONMAN 70.3 Bahrain and Clash Daytona and looks in pole position to compete with the best of the best when he transitions to long course racing.
On his current preference, the 33-year-old admitted: "I am definitely more of an Olympic and middle distance guy now, at least for the next two years," before he acts on plans to "see what the real long distance is about".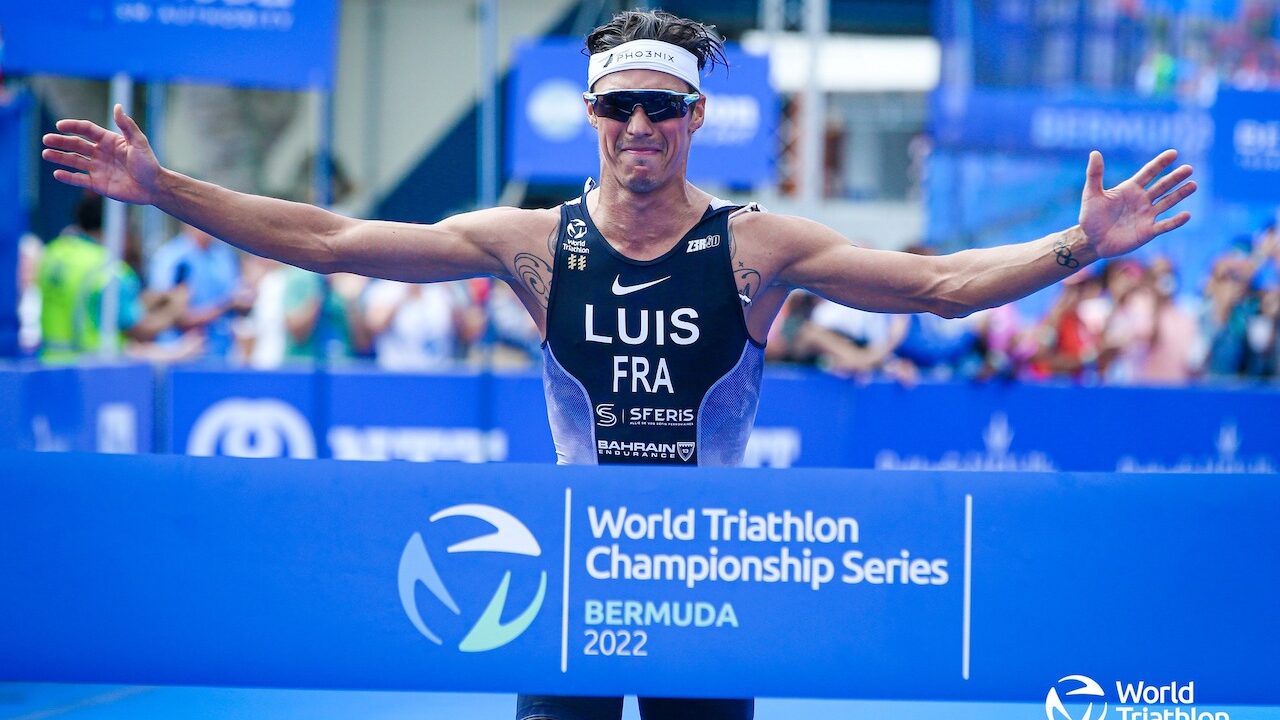 If things play out in his favour, Luis could be looking at back-to-back championship events on home soil, with the Paris Olympics in 2024 followed by a debut IRONMAN World Championships in Nice in 2025.
On the topic of the rotating venues, Luis highlighted that "it is good that it will be in Nice", adding "it is a good course, it is hilly and it is less hot and humid. It will suit different athletes which is good for the sport".
However, the French star also shared his fondness for the Big Island and the history surrounding the event in Kona, summarising simply with: "To be honest, Hawaii is still Hawaii."
'It will make you become good at everything'
For Blummenfelt, who has raced the IRONMAN 70.3 World Championships in Nice whilst also most recently finishing third at the IRONMAN World Championships in Kona, the chance to race in Nice is exciting.
"From a professional perspective, I think it is good to get a change because going back to Kona six, seven or eight times might feel like you are just constantly repeating yourself, whereas the Nice course was one of my favourites back in 2019."
"To have this challenge, with one year to focus on the more flat and humid conditions and one year of nailing the preparation for this course in Nice, with the descending and climbing, will be better because it will make you become good at everything."
For triathlon fans, it looks like the battle between two of triathlon's biggest names may carry on beyond Paris 2024. This season, the first showdown between Luis and Blummenfelt will come in Abu Dhabi, on March 4th-5th.