Sophie Coldwell performs solo effort to take gold at the Cagliari ITU Triathlon World Cup, with Alistair Brownlee making a rare appearance over the sprint distance to pick his 36th triathlon gold medal.
Having faced choppy waters, Loughborough-based Coldwell led out of the swim and quickly formed a small group, including compatriot Beth Potter. Jodie Stimpson was close behind and, come the final stages of the bike, a 10-strong lead pack entered T2.
The Brit was first out of transition alongside eventual silver medallist, Nina Eim of Germany. Only one of two athletes to clock under 17 minutes for the run, Coldwell pulled away and completed much of the effort alone to take the tape in a fraction under 50 minutes. Beth Potter was the fastest on two feet by some margin; sprinting home to take 6th place and second Brit. Stimpson finished 7th and Kate Waugh was 25th.
The men's race saw the welcomed return to form of Alistair Brownlee, who has opted to race largely over the longer distances since 2018. Showing no signs of the injuries that have plagued him in recent years, the double Olympic Champion lay down the gauntlet to the field by exiting the swim towards the front and working hard with the chase pack on the bike to pursue the leaders.
Brownlee left T2 in first place and ran stride for stride with Germany's Justus Nieschlag and Kevin Mcdowell of the USA for the first 4km. He continually pushed the pace until Mcdowell was dropped and Nieschlag had to settle for second, one second adrift of the winner.
Britain's Gordon Benson ran a storming leg, the quickest of the day, to come home in fourth place.
https://www.instagram.com/p/BxpxCtnhYSz/
Sophie Coldwell, Cagliari ITU Triathlon World Cup women's gold medallist, said:
"I'm really pleased with how the race went today. I crashed a few weeks back on my bike, so I just wanted to keep my head down and get a good race, following Madrid last month. I'm pleased with how it's gone. My first big test this year will be Leeds, which I'm building into now, so it's back to training over the next couple of weeks ahead of that."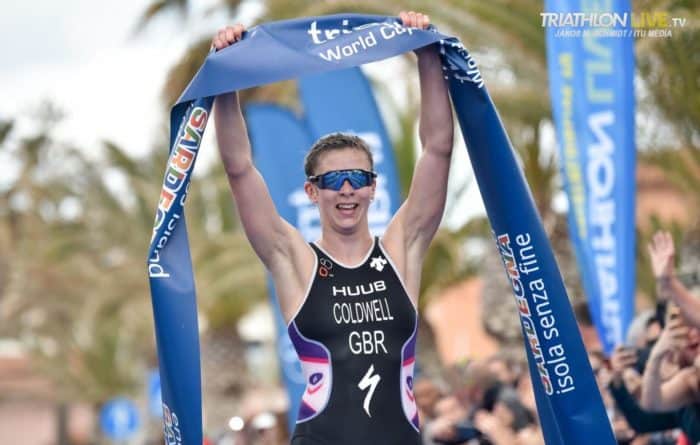 Alistair Brownlee, Cagliari ITU Triathlon World Cup men's gold medallist, said:
"I'm delighted with that. I thought I'd struggle on the run today and wouldn't have that top-end form – I tried to run at my own pace and make it hard. I said to myself with a couple of minutes to go that no one can push harder than me, so if they're going to beat me, they're going to have to dig really deep.
"I knew the swim was going to be tough due to my start position, and that's going to be the case for the next few races. But it was fine actually. I tried to be tactical on the bike and keep the group moving and on the run I just though 'commit'. It's great to back at the sharp end of racing, and now I'm hoping for an upward progression curve towards the European Championships and WTS Leeds."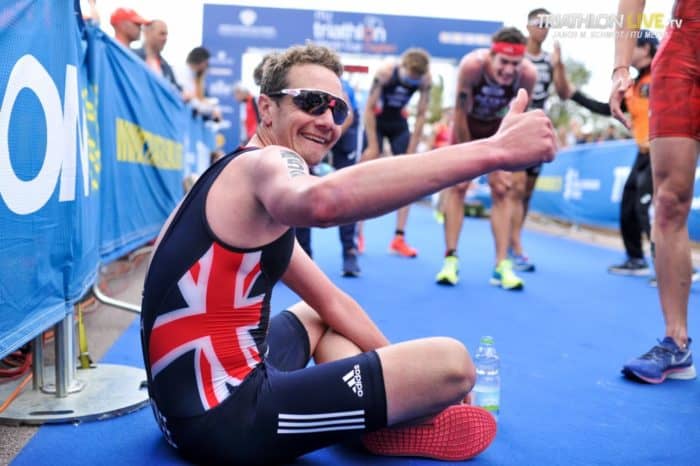 Cagliari ITU Triathlon World Cup – RESULTS
Women
Sophie Coldwell, GBR, 57:57
Nina Eim, GER, 58:08
Valerie Barthelemy, BEL, 58:09
Beth Potter, GBR, 58:21, 7. Jodie Stimpson, GBR, 58:26, 25.  Kate Waugh, GBR, 1:00:12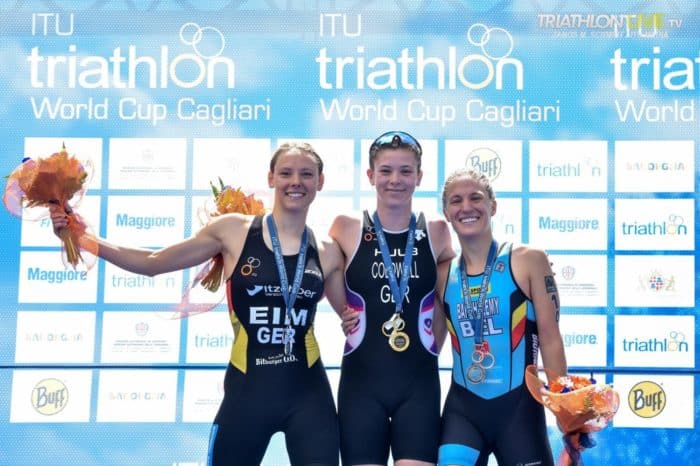 Men
Alistair Brownlee, GBR, 52:02
Justus Nieschlag, GER, 52:03
Kevin Mcdowell, USA, 52:14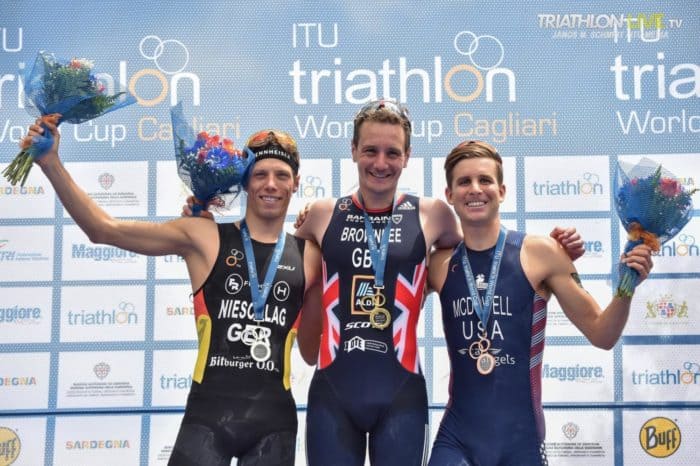 Gordon Benson, GBR, 52:38, 17. Ben Dijkstra, GBR, 53:09, 26. Barclay Izzard, GBR, 53:34, 29. Chris Perham, GBR, 53:42
For full results, visit https://triathlon.org/results/result/2019_cagliari_itu_triathlon_world_cup