IRONMAN World Champions headline Miami debut
You wait months for a Pro triathlon race… and then, like buses, two come along at once. And both on a FRIDAY. Tomorrow!
First up, and very early UK time will be IRONMAN 70.3 Dubai in the UAE, but in this feature, we are going to have a look at the first edition of Challenge Miami.
What is it?
If you watched the PTO 2020 Championship at Challenge Daytona in December, well, it'll be similar to that.
This is another, self-enclosed, motor racing circuit event, based at the Homestead Miami Speedway. As with the Daytona International Speedway, a very convenient lake sits nicely within the centre of the circuit, primed and ready for swimmers.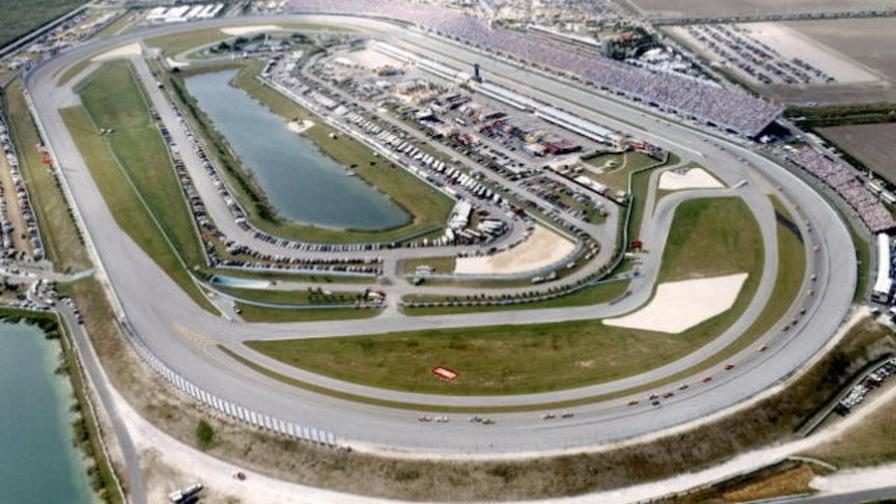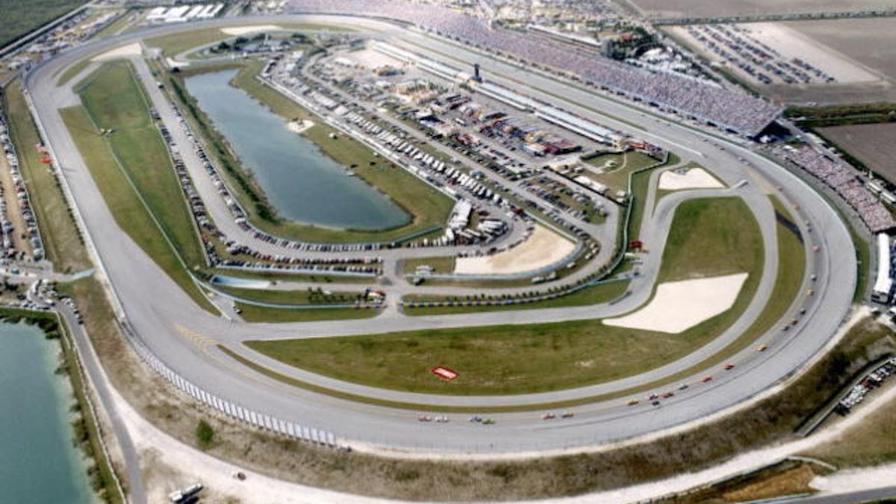 The distances will be slightly shorter than in Daytona, comprising of:
Swim: 1.6km / 1-mile (2 laps)
Bike: 62km / 39-miles (17 laps of 2.2 miles + one part lap to start)
Run: 16.9km / 10.5 miles (7 laps of 1.5 miles)
Unlike the Daytona race (where the distances were 2km / 80km / 18km), the bike course in Miami will use part of the in-field road circuit, and thus the challenge will be slightly different and not simply 80km head down, as aero as possible, in a straight line with zero turns until T2. That might be welcomed by a few hamstrings and lower backs that found that lack of variation so tough in Daytona.
Who's racing?
Providing the majority of athletes travelling can overcome any travel restrictions and COVID tests (alas, Great Britain's Tom Davis was one who hasn't been able to make it), then there can be few complaints about the quality of field set to compete. With so few races over the past year, it's really no surprise to see such quality eager to get back to what they do best.
Pro Men
It doesn't get much bigger in long distance triathlon than Jan Frodeno. We haven't seen Jan on a race course since his Kona course record breaking, third IRONMAN World Championship victory in 2019, but after some injuries and bike crashes, Jan is unlikely to have made the journey from his Girona base if he didn't feel ready. For a while it looked as though travel issues would prevent his arrival, but, he's definitely on site and ready to race.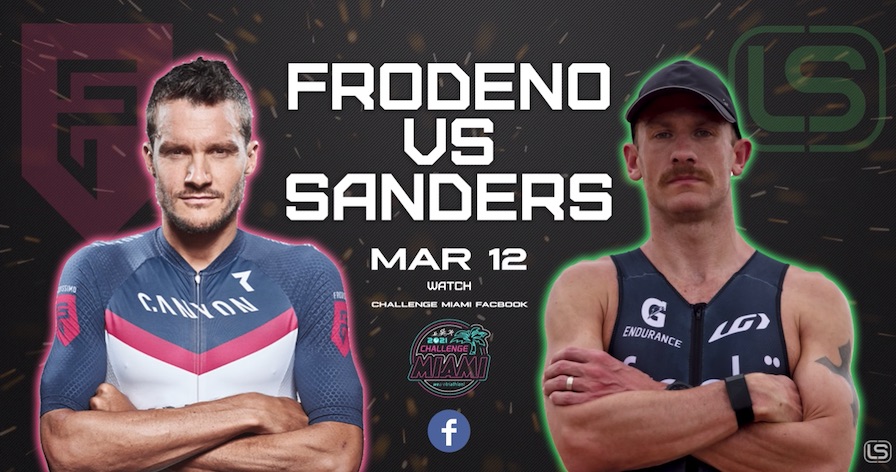 There's some great (as always), YouTube content from Lionel Sanders online, the closing titles of which (above) perhaps suggest how he views Friday's action. Game on! Outside of Jan's 2017 Kona injury/walk home, Sanders has yet to beat Frodeno. Could Friday be that day?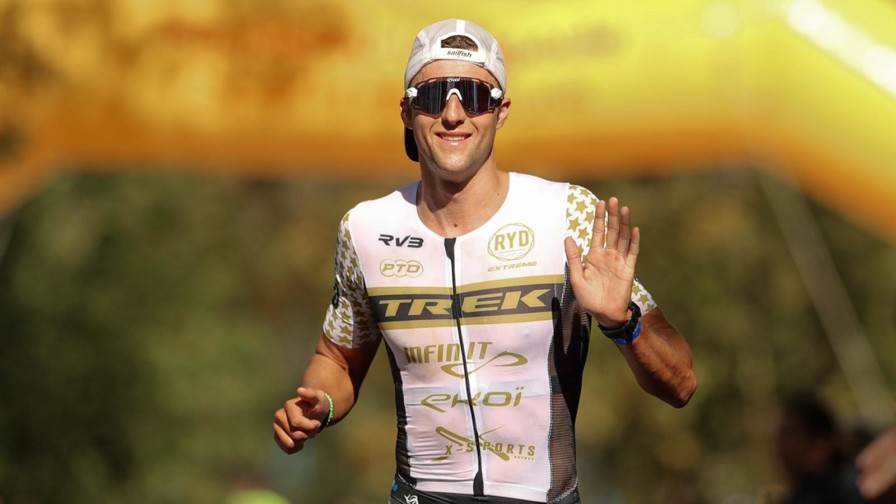 Anyone thinking the men's race is simply two athletes would be a fool though – Rudy Von Berg (third at the 2019 IRONMAN 70.3 World's), Matt Hanson (second in Daytona), Ben Hoffman and Bart Aernouts (both second at Kona), plus Andreas Dreitz, Magnus Ditlev, Pablo Dapena and others that could and should be name-checked from the start list below too.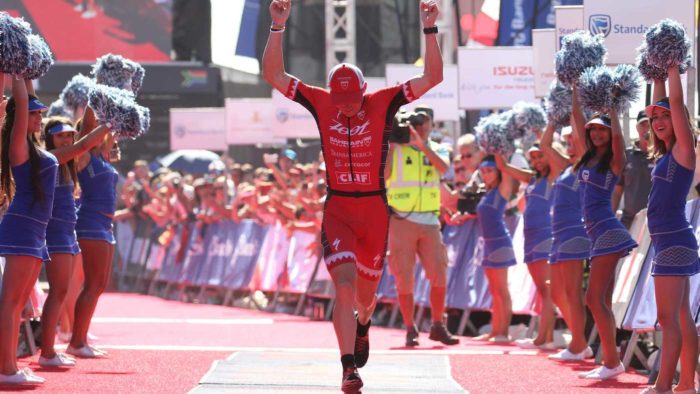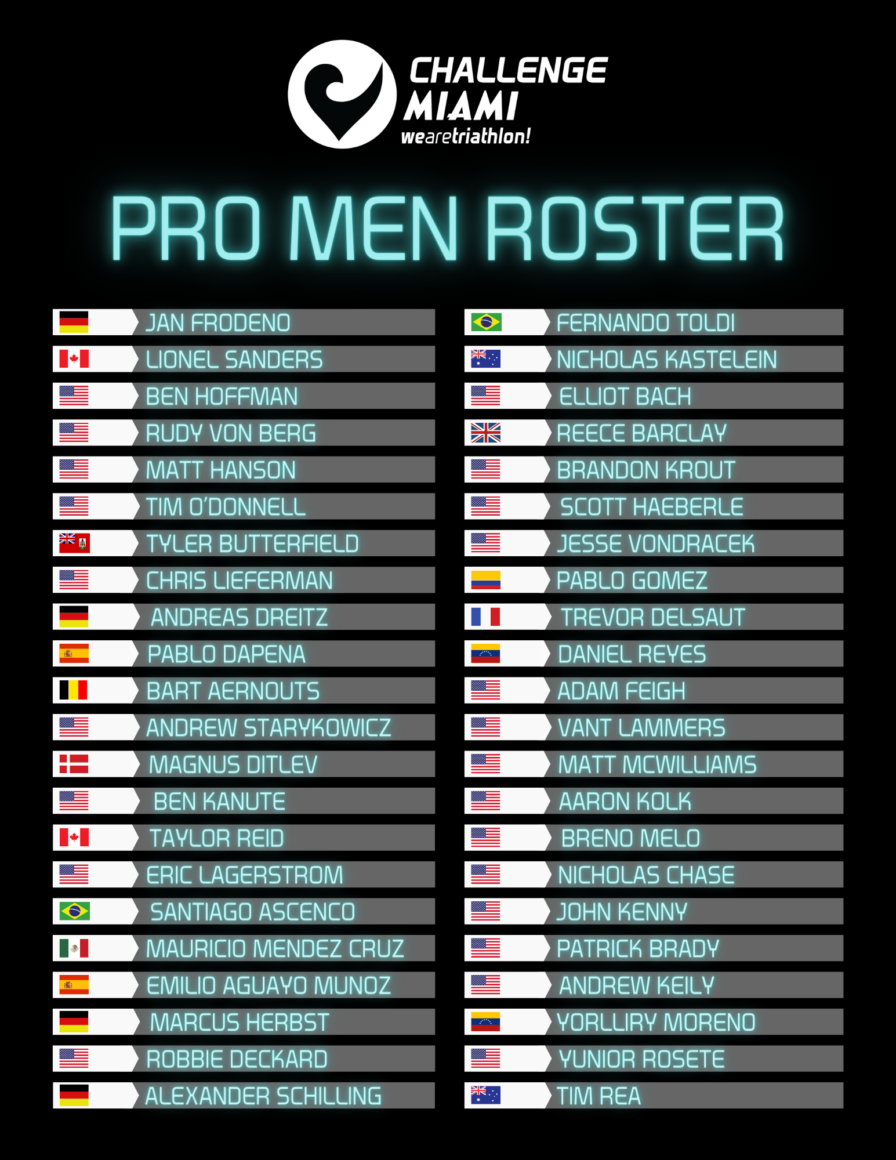 Pro Women
There's no shortage of talent in the women's race either.
In Anne Haug, Lucy Charles-Barclay and Sarah Crowley, that's the full Kona podium from the 2019 IRONMAN World Championship.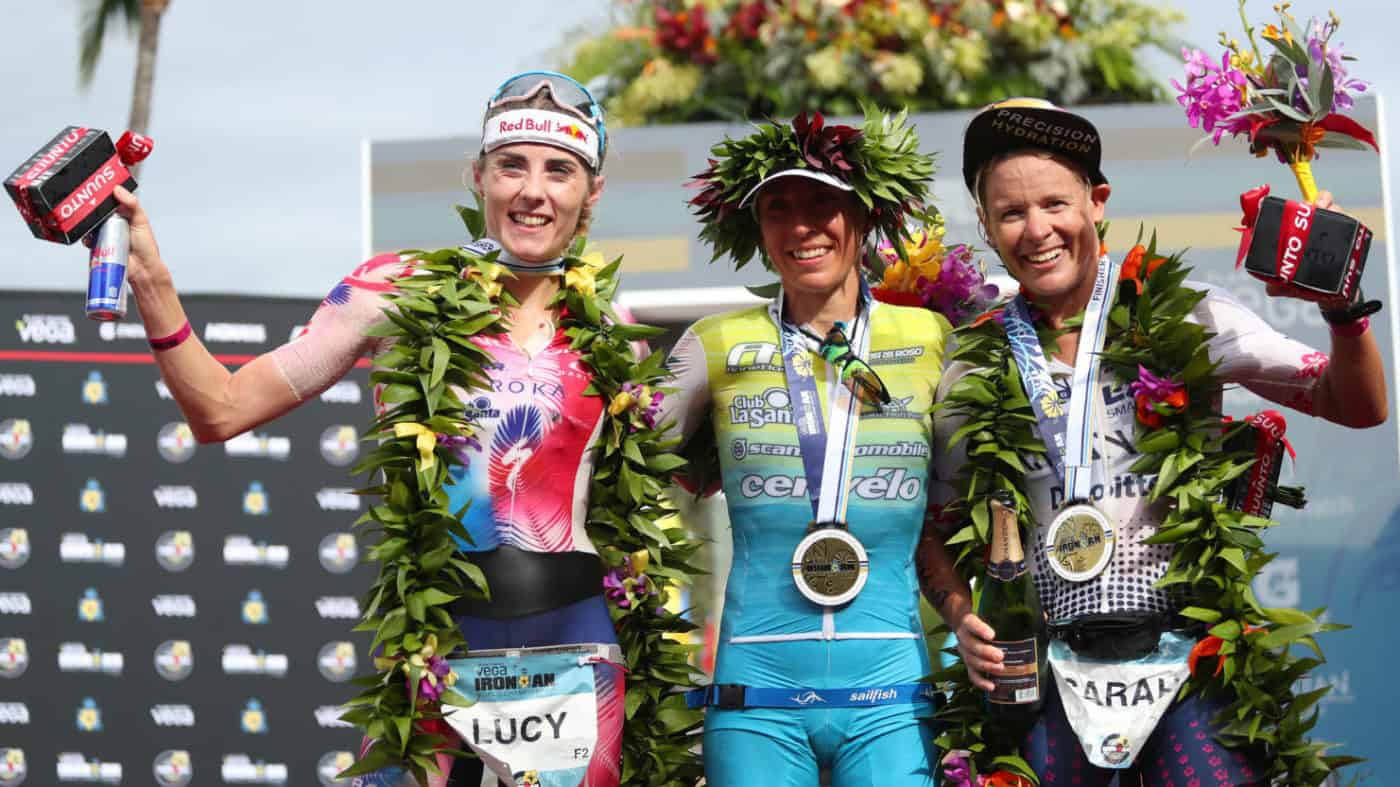 Charles-Barclay and Haug have had some great battles over recent years, long distance triathlon's best swimmer versus it's best runner – will we see a similar pattern again?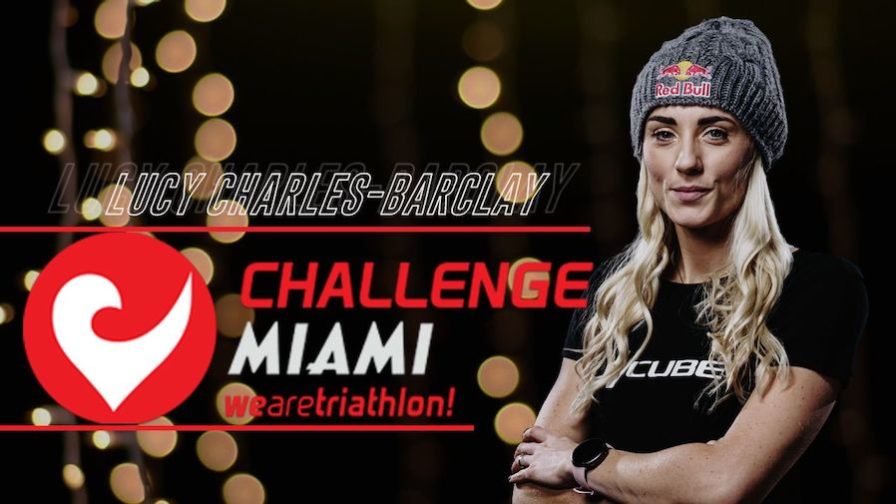 Proven ability to race in this style of racing? Well, Canada'a Paula Findlay won at Challenge Daytona in both 2019 and 2020.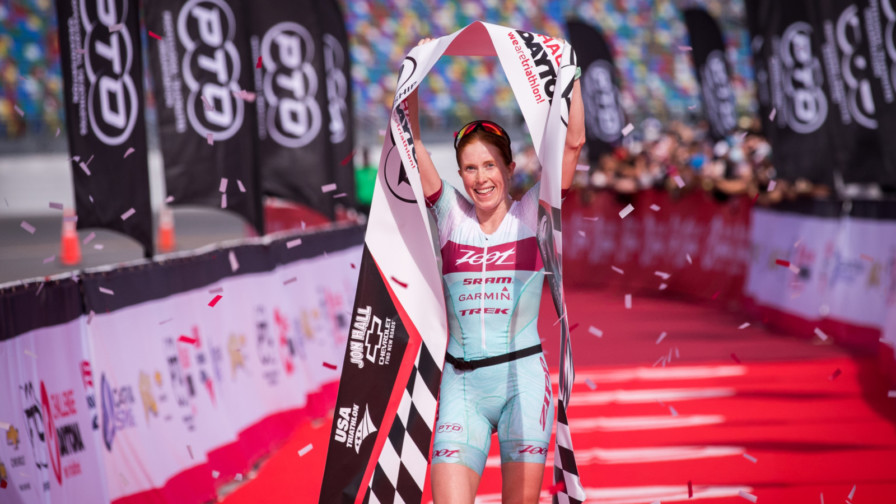 There's further British interest from Fenella Langridge (who's smile was one of the memories of the Daytona finish straight, where she finished seventh), plus 2014 Commonwealth Games champion, Jodie Stimpson.