This is a preview feature produced ahead of Challenge Riccione 2022. You can read how the race went, in our post-race report
With a Bank Holiday weekend coming up and a week out from the much anticipated IRONMAN World Championship in St George, no surprise to see that we have a relative 'calm before the storm' ahead.
In Italy however, there will be Pro racing at the fourth edition of Challenge Riccione, based at Flamingo Beach. Previously held for five years in Rimini, the event relocated a few miles down to coast to Riccione from 2018.
Each of the previous Pro Men winners return, along with Emma Pallant-Browne, who will be looking to (re)start her season on the right track. She will start as the odds-on favourite to do just that.
Start time and how to follow live
Challenge Riccione 2022 takes place on Sunday 1 May. Racing starts at a leisurely 0930 local time.
That corresponds to 0830 in the UK and 0330 Eastern Time.
At the time of writing, we are not aware of any plans for broadcast / live-streaming of the race, but we will of course update here if we find out anything further.
There will likely be a live timing link published closer to race start on the Challenge Family website, under the 'LIVE' tab.
Pro Women
The strong favourite for the Pro Women will surely be Great Britain's Emma Pallant-Browne, currently the PTO's #7 in their World Rankings. One of the most frequent racers and consistent athletes on the circuit over the past five or six years, this will though be Emma's first race since the distressing scenes of her heat-stroke impacted DNF earlier this season at CLASH Miami.
Hopefully Sunday's race will show that she has been able to put that behind her, with no ill-effects moving forward. With a strong team behind her, I don't think she would be racing if they were not confident in her full recovery and health. A full-strength Emma wins this race, no question.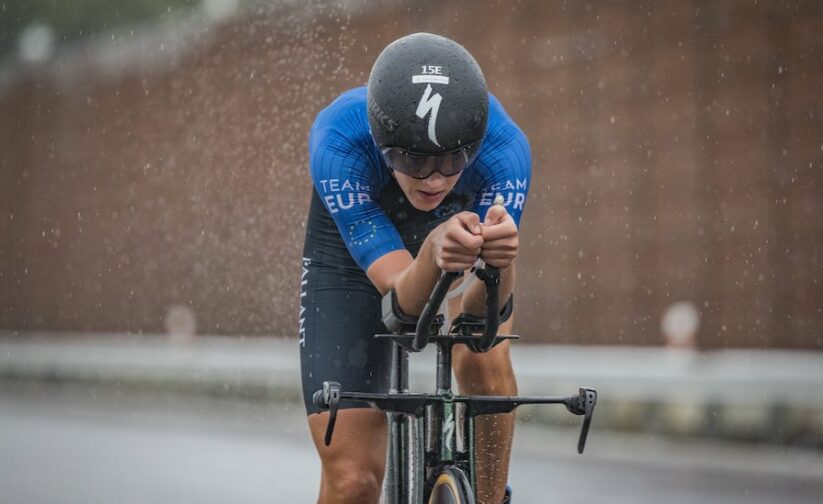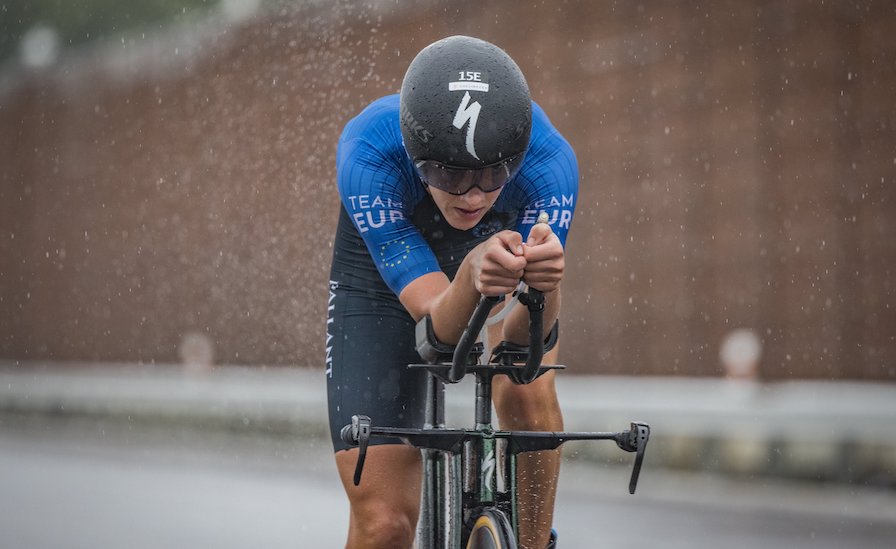 More than one British athlete on the podium seems quite realistic, with India Lee also returning to Italy. India raced last year, where she finished second to Sarissa De Vries (NED), and has already started her 2022 racing year with third place at Challenge Salou. Previous form and rankings at least, suggest that she could improve on that Spanish result in Italy.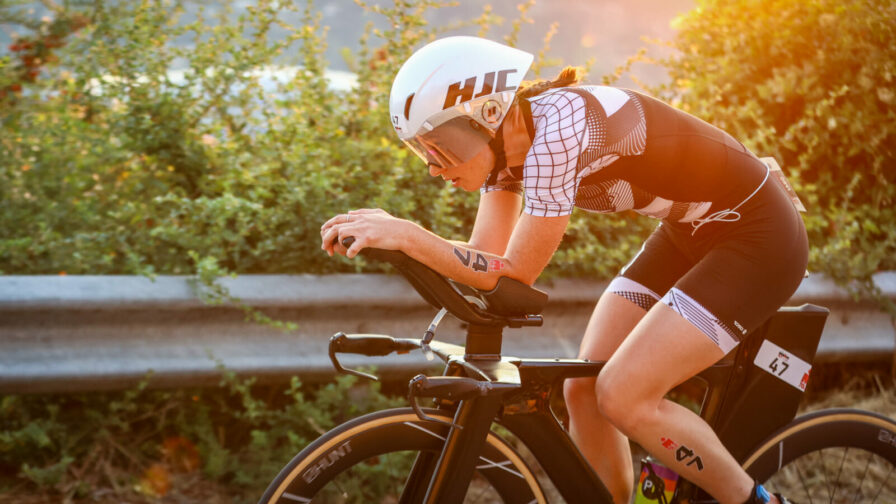 Home soil is typically a good thing, and so I'd have to go for Marta Bernardi (ITA) as my pick for third place this weekend. That's where she finished last year, having also been fifth in 2019.
Pro Men
The 2021 edition of this race saw the fast-running Thomas Steger (AUT) take the title, running down the (also fast-running…) Pablo Dapena Gonzalez. The Austrian returns and will start with bib #1. It's a race he knows very well, having also finished second in both 2019 and 2018.
The men who beat him in those races – Mattia Ceccarelli (ITA) and Giulio Molinari (ITA) – will provide strong competition again, motivated of course by trying to win in their home country.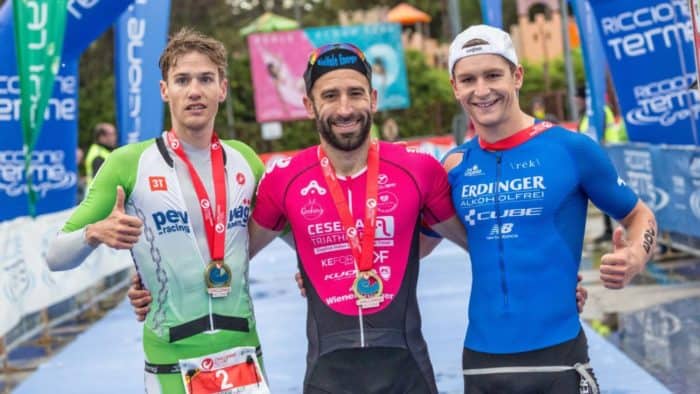 While his race here didn't go well at all 12 months ago, this event would seemingly offer a good opportunity to Great Britain's Thomas Davis to produce a performance that we know his talent and training is capable off. From his impressive display at the PTO 2020 Championship at Challenge Daytona, it's been and rocky road with crashes, mechanicals and poor form along the way, but still just 27, a couple of strong performances will surely put him back on track.
Fingers crossed that unlike the recent Challenge Salou, Tom gets to kick-off the race with his strong swim, rather than a duathlon.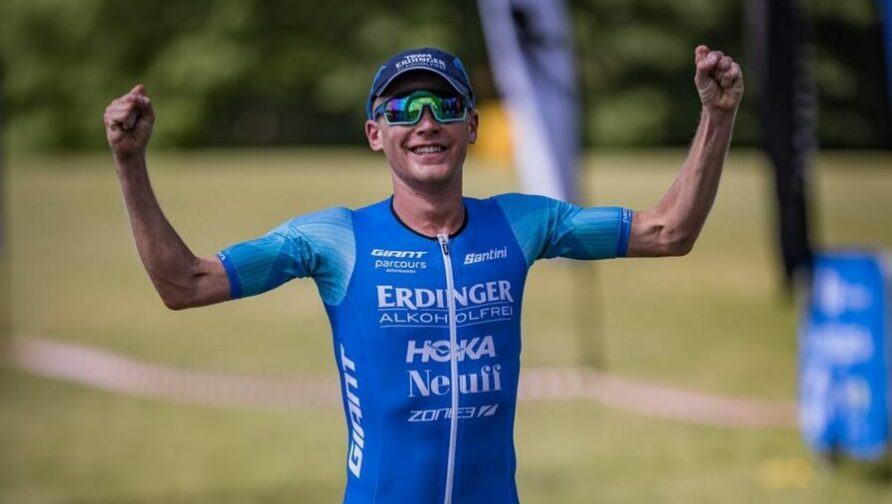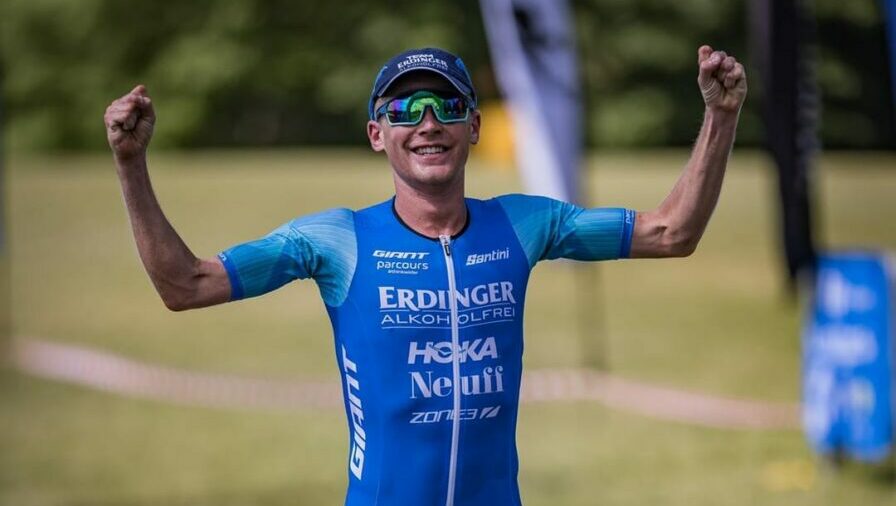 You can click here for the full start list. (Pro athletes are from #1 to #46)
Prize Money: What's on the line?
The prize purse on offer this weekend is EUR 19,000 – with each of the winners collecting a EUR 3,500 share of that total
The total funds will be paid six-deep, as follows:
€3,500
€2,100
€1,400
€1,150
€850
€500
Of course, thanks to the formation of the Professional Triathletes Organisation, financial rewards from performance are not solely from on-the-day performances.
The PTO World Rankings will see a total of $2million awarded at the end of 2022, based up on the final standings in those points tables. The rewards there can be substantial, with a move up or down the rankings system potentially earning you more than any individual event.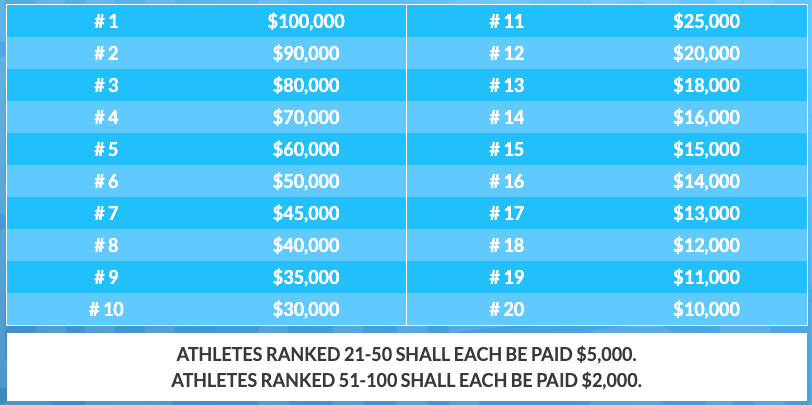 As a Challenge Family event, there's also a third potential source of earnings for athletes too, courtesy of the Challenge Family World Bonus!
Challenge Family offers a $125,000 bonus pot, which is paid out as $25k / $16.5k / $12k / $6k / $3k to the top five ranked male and female athletes across the Challenge Family/CLASH Endurance race season.