Britain's India Lee and home athlete Jesper Svensson came out on top in the inaugural editon of Challenge Vansbro in Sweden on Sunday.
Pro Women
The global Coronavirus pandemic had delayed the first staging of the event for two years but finally it took place and 34-year-old Lee was to the fore from the start.
She opened up a 2:38 advantage over local favourite Sara Svensk (SWE) in the swim and led from that point onwards.
That was 2:20 after the bike and Lee had extended it to 3:35 when she crossed the line in 4:04:12, with Jenny Nae (SWE) rounding out the podium in third.
Challenge Vansbro extends an excellent month for the Brit, who was a key part of the Sub8 project in the pacing team of Kat Matthews. She showed her individual form was in a good place last week with third place at the IRONMAN 70.3 European Champs in Elsinore, and now adds an individual Challenge win.
Pro men
In the men's race young debutant Gabriel Sandor (SWE), whose main goal is the Paris Olympics in 2024, gave the more experienced long-distance triathletes a fight for the gold despite a bout of cramp on the bike.
Strongest of the day proved to be Swedish star Svensson who was in a leading group of three after the swim before making the decisive move on the bike, leaving T2 with a near five-minute lead from Sandor.
Ognjen Stojanovic (SRB) produced a strong run to move up to second but he was 3:55 adrift of Svensson's 3:38:22 when the line came, with Sandor third.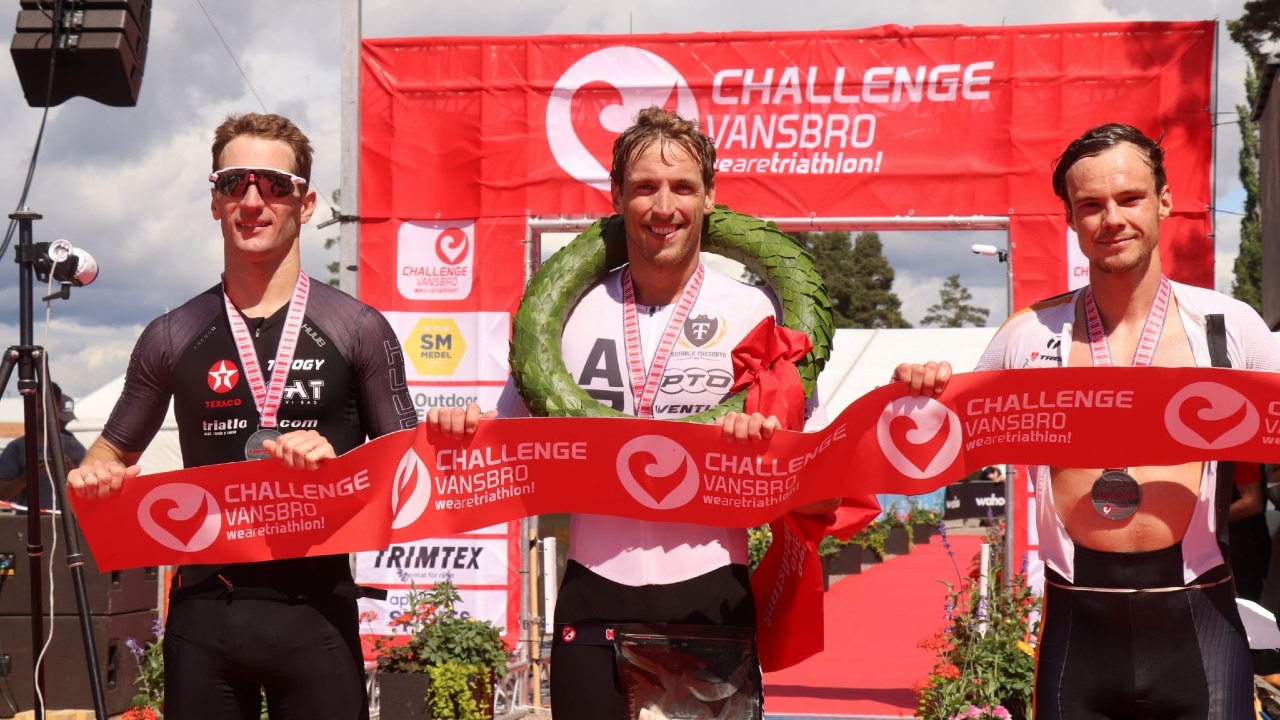 Challenge Vansbro Results 2022
Sunday 3 July 2022 – 1.9km / 90km / 21.1km
Pro Women
1. India Lee (GBR) 4:04:12
2. Sara Svensk (SWE) 4:07:47
3. Jenny Nae (SWE) 4:21:46
4. Shiva Leisner (DEN) 4:22:15
5. Rebecka Forsstrom (SWE) 4:40:24
Pro Men
1. Jesper Svensson (SWE) 3:38:22
2. Ognjen Stojanovic (SRB) 3:42:18
3. Gabriel Sandor (SWE) 3:43:37
4. Benjamin Mark Andersen (DEN) 3:48:00
5. Sebastian Norberg (SWE) 3:49:29