There are two small but select fields at Challenge Wales this weekend, with the highlight the all-British battle in the women's race between Lucy Byram and Fenella Langridge.
Byram is the defending champion but despite three more wins since her victory in Pembrokeshire 12 months ago and a rapid rise up the rankings, it's Langridge who is the top seeded athlete at #12.
There was little between them last time out at The Championship in Samorin, with Byram sixth and Langridge just a place behind.
Trending upwards
The big target for Langridge is Challenge Roth in a couple of weeks time – she was third there in 2021, second last year and would appear to be in ideal shape as she bids to round off that sequence with a win.
Writing on Instagram this week she said: Last long run (30k) before @challengeroth 🤙🏻
"I'm not a data geek but I did the same exact run three weeks out from last year's Challenge Roth and today's was seven mins quicker and my average heart rate was four beats lower 🤙🏻 #trendingup"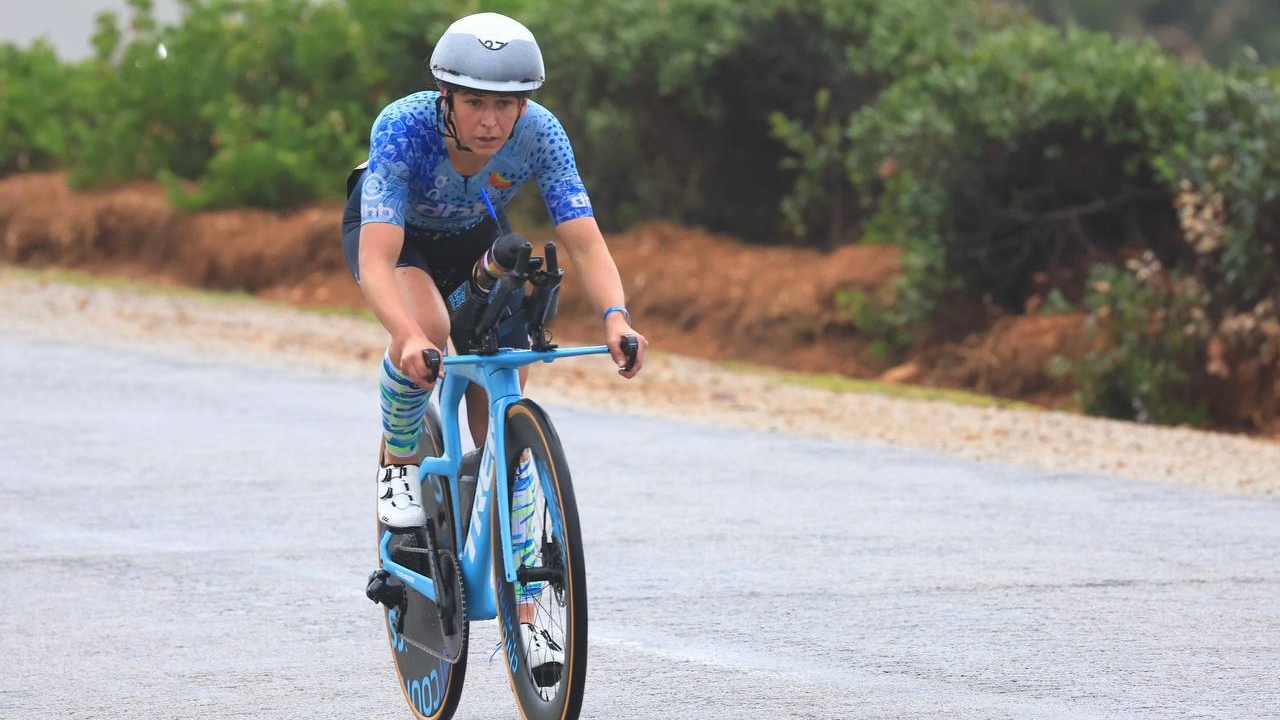 They are joined in Wales by Australia's Renee Kiley plus two up-and-coming British athletes, Lizzie Rayner and Laura Addie.
'This is going to be a tough race'
In the men's field, the man to beat is Tom Bishop following a breakthrough season after stepping up in distance which has seen him finish second at CLASH Miami, win Challenge Puerto Varas and notch a top five at The Championship.
He was fourth here 12 months ago and, speaking to us in the build up to Sunday, he said: "That was my first middle-distance race and I'm pretty excited about returning to it.
"The field contains some decent British guys – Jack Hutchens was second last year and Harry Palmer was third – so they're going to be the ones to watch out for.
"Andrew Horsfall-Turner will be too – he's a good swimmer so hopefully I can get out with him on the bike and then push hard like I've been doing in all my races this year.
I'm not going to be complacent at all, this is going to be a tough race.
"I've had a lot of racing already and I'm quite tired but I've been trying to freshen up this week, ready to hit the race pretty hard."