Kristian Blummenfelt vs Alex Yee vs Hayden Wilde. That's the first three from the last Olympics in Tokyo and they should be right in the mix for medals again in Paris next summer.
All will be at the upcoming Test Event in the French capital, and also in action during the new Super League season and Chris McCormack, the co-founder of SLT, knows them better than most. So who does he think is top of the tree at the moment?
Hayden Wilde can build on Hamburg win
Working through in reverse order – in terms of medals through bronze, silver and gold – Macca told us: "I love watching Hayden's progression because I remember I saw him sprint for seventh and eighth place in a relay thing. And I was like, 'who's that kid who has just turned himself inside out for seventh spot?'
"And so we brought him in and to then watch him go on to win WTCS events and the Super League – he's a great athlete and I think he realises what Super League has done for his craft, for him as an athlete, and he knows it's a great stepping stone.
"And I think him beating Alex in Hamburg recently is just a good confidence boost for him, because they've been at war for a while and he's never got the upper hand on Alex.
I think that being able to run and hold Alex off, I think he'll build from that, and I think he looks highly strong for Paris.
McCormack will have Wilde on his Bahrain Victorious Scorpions team this season but will face a dual threat from Blummenfelt with the Santara Tech Eagles and Yee, who will be part of the British-focussed RTP Sharks.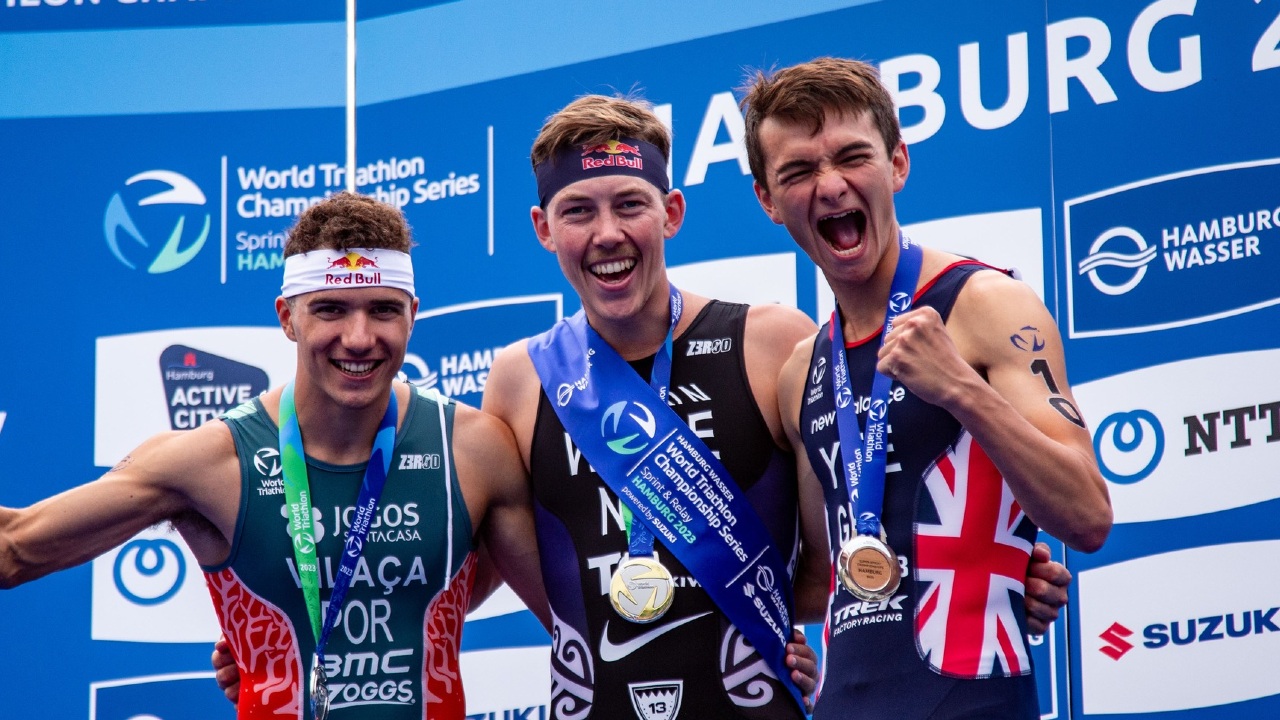 And he said: "Look, Alex Yee is really coming on as an athlete too. He's got a great team around him. He seems to be able to nail those one-day performances really well and I think the longer run will suit him but I think Hayden's there.
A 'freak' and a 'cyborg'
"And never underestimate Kristian Blummenfelt. The guy's a freak.
"I think he's still young enough to come back in distance and we're seeing that with his fourth in Hamburg recently.
"He is such an aggressive racer. He is just a winner. And they are so dialled in, in real time and they're so aware of their data and their stats and their numbers. They're cyborgs and cyborgs are dangerous. If Kristian told me, now I think I'm ready to win the Olympics, you'd be a crazy guy to bet against him because they know.
"They've been tracking him since he was 13, 14, 15, 16 – everything. There's never been anyone in the sport of triathlon that has been that dialled in ever."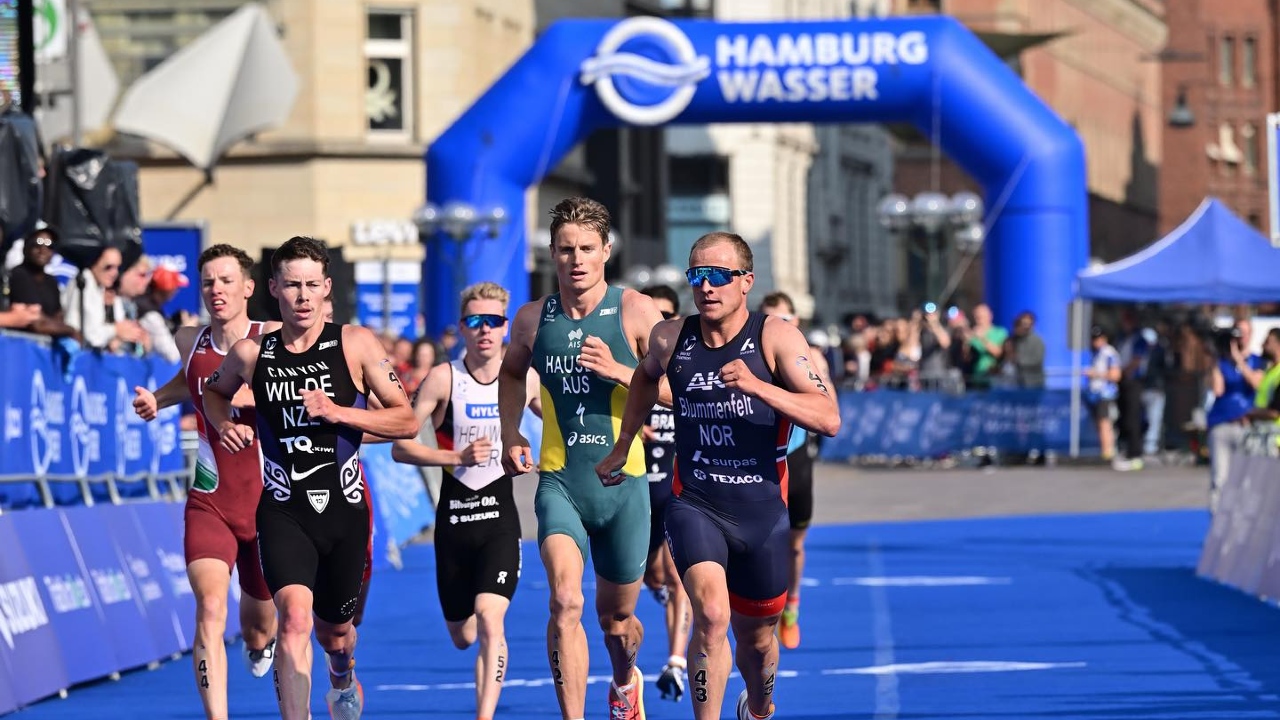 Best of the rest
So away from the Tokyo 1-2-3, who else can threaten the podium?
"Leo Bergere is still sort of there. The French are always amazing but they seem to fall apart on the big championship days. But I mean, their depth is remarkable. And Vince [Luis] seems to be quietly moving along. Whether they bring him in as a domestique, for others, could be a position they consider.
"But above all I can't wait to see it. When I stopped doing it, I didn't really watch it for a while. But the Brownlee brothers brought me back to watching that racing. And Alastair in particular, I remember in 2009 and watching that and thinking 'wow, man, these kids'. And I've been intrigued by it ever since because I still think it is where all the talent comes from.
"So I do thoroughly love that racing and to me, it feels like proper racing. Anything can happen and I thoroughly enjoy it."