Chris McCormack expects Sub7Sub8 to provide one of the biggest spectacles in triathlon history this summer – complete with incredible results.
The two-time IRONMAN World Champion is one of the driving forces behind the much-hyped event – for which a final date and venue will be confirmed in the coming weeks.
Two marquee races with four superstar athletes aiming to achieve what some believe is impossible is designed to amplify the triathlon message not just within the existing fanbase, but also to reach a new audience.
Olympic Champions Kristian Blummenfelt and Alistair Brownlee will both bid to dip under 7 hours for the full Ironman distance, while Nicola Spirig and Lucy Charles-Barclay will attempt to smash through the 8-hour barrier.
McCormack is never short of an opinion, and of course he has an early handle on how this all plays out come race day. One which is based on being closer than anybody to the way the athletes and teams are approaching this event.
"Having seen what these athletes are doing in the background and their attention to detail with their sports science teams, their aerodynamics teams and even their pacer selections and the strategy they are implementing to get the speed up is fascinating and makes me believe they will do it," he told TRI247.
Sub7Sub8 – the strategy
"Each athlete has a maximum of 10 pacers they can use across the three disciplines during the day. So, sure, while having Michael Phelps help you in the swim sounds like a good idea, but once he gets out of the swim he is useless and can't help anymore, so you are left with only nine pacers.
"The interesting thing has been just who those pacers are that the star professionals are selecting, and how they will utilise them over the full distance. They are picking a good selection of triathlon stars to help them pace the event because they can use them across more than one discipline.
"Everyone has this belief that a team time trial bike ride of about five athletes is easy and will make the record easy to achieve. Anyone who thinks that has either never done a team time trial, for starters, and has not broken down the enormity of this record.
"We are talking about a 30-minute improvement almost, and you don't find that on the bike ride alone. Every single discipline needs to be maximised and the run speed needs to drop to sub-2:25 marathon pace. Their science and coaching teams will be with them literally all day monitoring their output to make the time.
Will Blu and Brownlee do it?
"It is a huge record, but to be honest I think both Alistair and Kristian will get very close and their competitive nature will push them to one of the biggest spectacles in our sport's history.
"It will be tight but I think they will scrape under it by a couple of minutes. This will hurt like hell."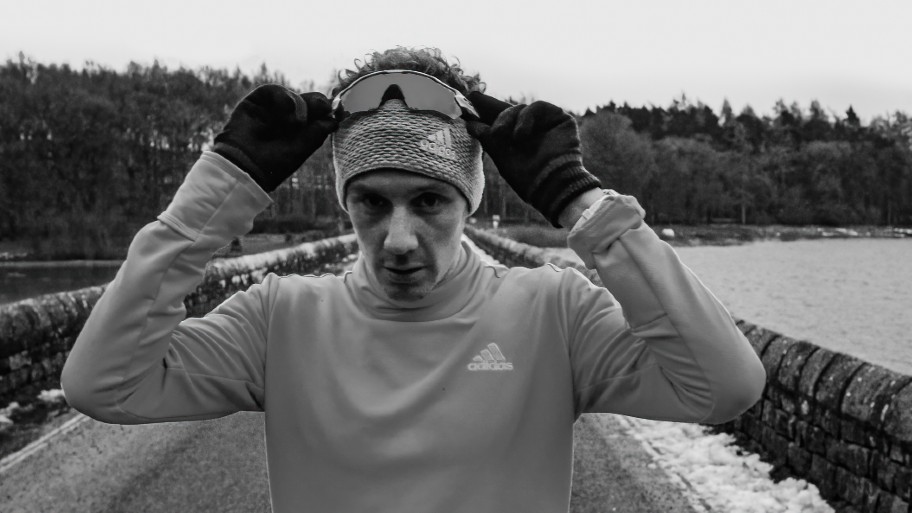 "The women have a slightly easier time of it, primarily because the base record is a little closer to the time. I think the 8-hour mark will go down, and again the interesting thing is the different approaches of both the female athletes on how they intend to do it.
"I expect the women to break 7:50 at the end of the day. This race will be next-level as the strengths of both these athletes are inverted and that always makes for a turtle and hare type of race which is brilliant and delivers super-fast times and incredibly exciting racing.
"The styles of racers that both these women are will complement the speed of the race. Lucy is so aggressive from the start and will set a lightning-fast tempo with her team, and Nicola's pure speed, experience and massive marathon strategy will support the back end pace.
LCB vs Spirig a fascinating battle
"Nicola is one of the greatest runners to ever do our sport and has a huge marathon time in her. She wants to attack this run with a massive sub-2:40 marathon split. Lucy sees a more balanced attempt with a huge bike setting her race up; she is building her pacing team around that.
"Nicola has a solid focused bike pacing team but ironically is looking for back of the run pacers to help her negatively split this marathon. I am sure she is thinking she is prepared to give Lucy a big start going into the marathon, as she believes her marathon natural speed and running background will deliver a huge performance."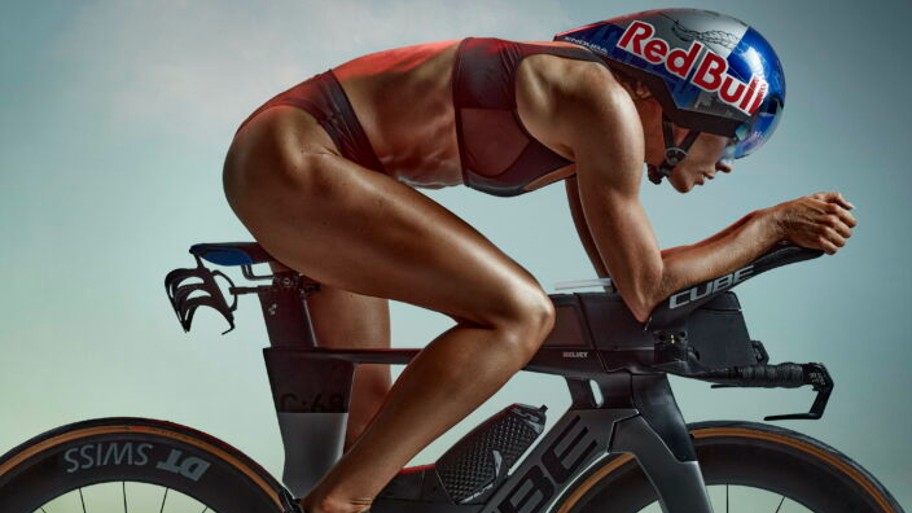 While the Sub7Sub8 event is expected to draw a significant broadcast audience, McCormack is at pains to point out this is not a one-day or weekend deal. The build-up, and the storytelling which accompanies it, is just as important.
The Australian has forthright views on what triathlon needs to do to grow as a sport (more on that in the coming days), and he believes this provides a blueprint.
He explained: "It is going to be an incredible event and we are building it with a completely different focus. Our entire event focus is built around the storytelling up until the race. It will be a documentary of the race as well as a livestream of the actual race and its post-production broadcast distribution.
"But the enjoyable thing about planning a mega event like this and building out the strategy and the venues and working directly with the athletes and their teams and pacers is that it is overall a fascinating experience. We are delivering a race that will be next level, but the journey to that start line is the most fascinating thing as we are asking athletes to pursue an impossible target that they all have completely different strategies and beliefs in how that target can be met.
"That is what is interesting: the mix of science, talent, preparation, equipment choices, pacer choices.
Telling the story
"As we move to our PR stage in mid-January 2022 and we really start to push the momentum around this event and release a lot of the banked content we have been collecting this past year (you saw a little bit of that with Kristian in Cozumel from our MANA Studios team) you will really see that.
"Our documentary piece is really cool and we have some amazing directors and teams working with us on that. Sponsors are all over the event , seeing the enormity of what we are doing, and they also know we will do a good job.
"Commercial brands are buying into the event because of the control and leverage we have over the storytelling around this. Cutting corners in production is what triathlon has been famous for. We will never do that."
Inspiring the next generation
While Sub7Sub8 has inked a major commercial partnership with Zwift, the involvement of the Pho3nix Foundation provides a highly worthwhile aim and goal off of the course.
McCormack said: "Doing philanthropic work is so inspiring and healing and you do it with such purpose. Purposeful partnerships are becoming more the norm, and companies want to get involved with impactful organisations and events.
"The backing of the Pho3nix Foundation in the delivery of events like this is incredible. The entire emergence of the Pho3nix Foundation in the height of COVID has been remarkable. They are committed to growing kids' participation in sports worldwide and all the benefits that come with that.
"Inspiring kids to play, compete and do sports is at the core of all they do in building a movement of responsible and accountable young kids – really an investment into our future.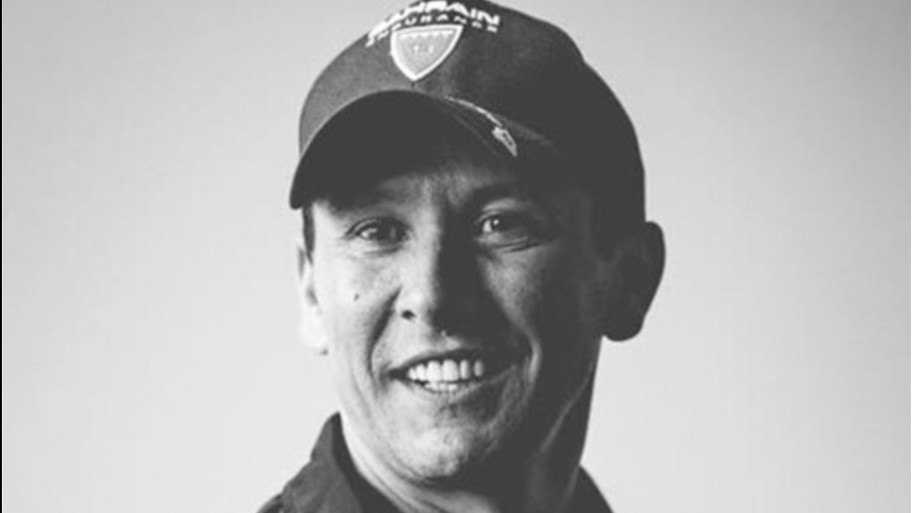 "They are a really amazing organisation to work alongside with their founder and chairman Sebastian Kulczyk. When you have a truly inspiring and committed chairman who wants to bring change and make an impact in getting kids moving again all over the globe, you get pumped working with people like that. More so they don't just talk about it; they actually do it, and throw their money and their connectivity behind it. I think we have made more impactful work with some of the programs we have done as part of the Pho3nix Foundation than I have ever done in my life.
"We have had more than 500k kids go through our programs in the past 18 months and we are expanding all over the world. We have done this under the cloud of a pandemic and in difficult times, but that is testament not only to the demand for what we are doing but also to the people behind what we do.
"Sub7 and Sub8 is our first major event that tells the story to kids that no matter how good you are or what you are told is possible or not possible, a Pho3nix mindset is to continue to push and press goals and barriers. Do not be defined by what someone else has done, or what the perception of possible is. Define your existence by the need to try. Whether we break the times or not, the message to all Pho3nixes is: why wouldn't you try?
"Many of the athletes who we have supported over the years and sent to Olympic Games, or brought to mentorship programs we have run or even kids' races we do around the world will be invited as Pho3nix Alumni.
"Our aim is to have people realise that if they can support all we do through small donations, time, connections and just passion, we can make some massive changes to kids' lives worldwide. Sport should be an opportunity for every kid. Play is life. We want to ensure kids get the opportunity to do that more and see value in playing sport for life."