Second overall for IRONMAN legend Wellington in Race to the Tower
While she may be 'retired' from professional sport, four-time IRONMAN World Champion and iron-distance world record holder, Chrissie Wellington, is still keeping herself fit and active.
Her latest 'challenge' was this past weekend, taking part in the Heineken Race to the Tower, a double marathon event on the Cotswold Way from Gloucestershire to Worcestershire, finishing at the Broadway Tower in Worcestershire, the Cotswold's highest castle. It's neither flat nor 'fast'…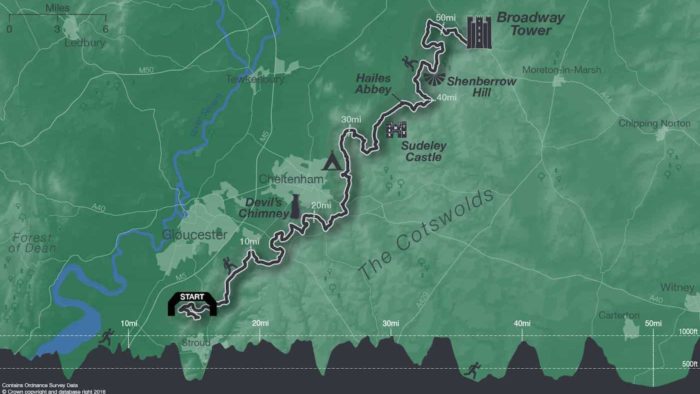 As well as being the first female finisher, Chrissie also finished second overall. A lot of #chicked then!
My first ultra, 53 miles!!! THANKYOU @RacetotheTower for showing me that I am capable of so much more than I ever thought possible.

— Chrissie Wellington (@chrissiesmiles) June 10, 2017
Results
1st – Tom Evans – 7:30:18
2nd – Chrissie Wellington – 8:35:39
3rd – Andy Gore – 9:36:59
4th – Ramzi Sidani – 10:03:27
5th – Andrew White – 10:04:02